13 Valentine's Day Marketing Ideas You'll Fall In Love With
Valentine's Day is one of the most celebrated holidays around the world. For consumers it's an opportunity to celebrate love and their loved ones. For businesses it's a chance to celebrate increased sales thanks to Valentine's Day marketing ideas.
According to a survey done by the National Retail Association in the U.S., Valentine's Day ushers in booming ecommerce sales. 29% of Valentine's Day shoppers made a purchase online in 2018 which was an increase of 27% compared to 2017. And in 2020 alone, the holiday was expected to generate 27.4 billion dollars for purchases that were made across a variety of sources including online, in stores, and at restaurants.
This was up from the previous year's record of 20.7 billion dollars. The increase in sales year over year can be attributed to the expansion of the holiday to include more than just romantic partners.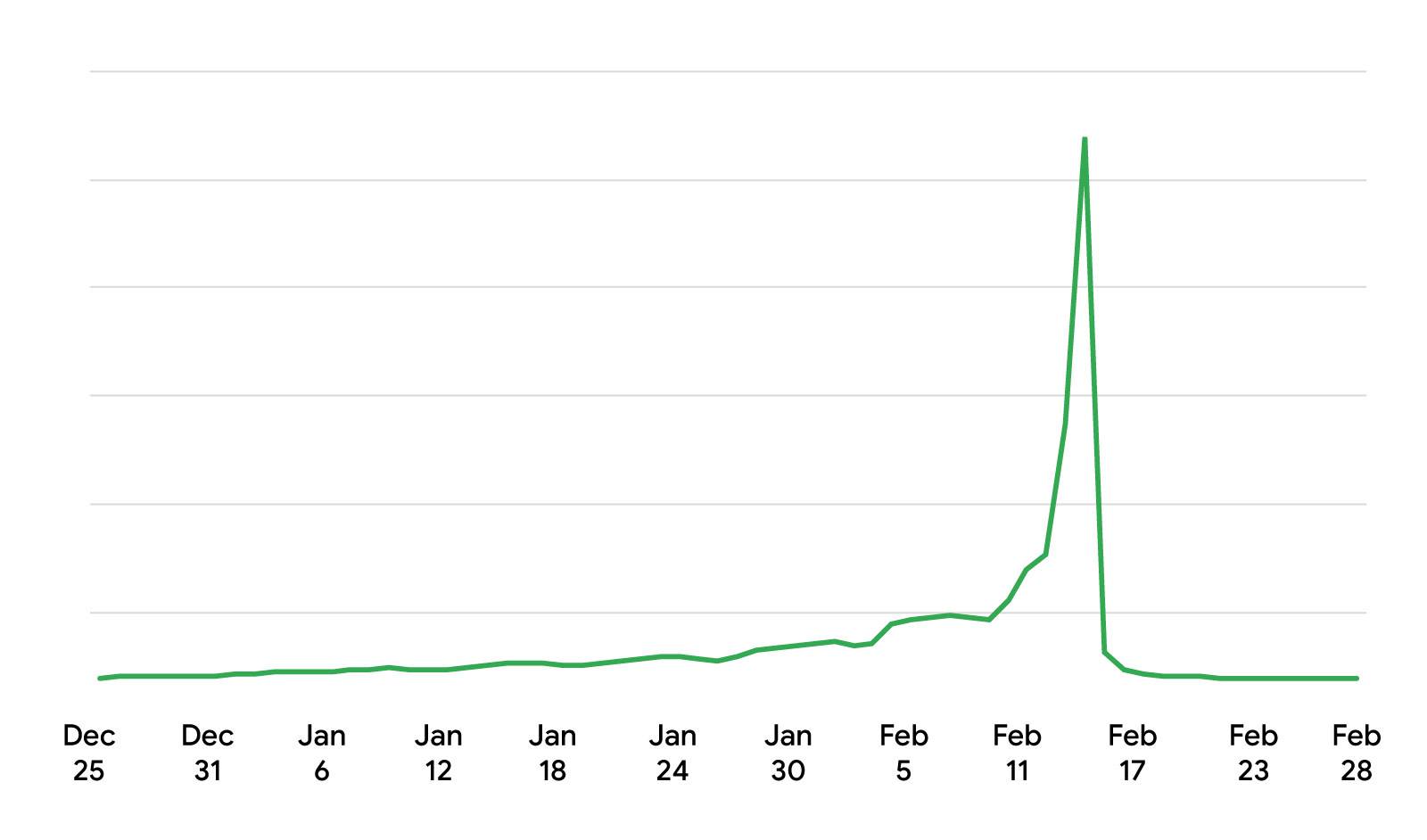 This is why Valentine's Day marketing ideas are a great tool for your business to leverage. They can help you engage with your existing audience, and connect with new ones too! With the right marketing strategies and campaigns you can make the most of the upcoming romantic holiday this year.
How Valentine's Day got started
Also known as St. Valentine's Day, this special occasion celebrated on the 14th of February is characterized by expressions of love – and lots of them! And it's not just limited to couples. Friends and families also celebrate the love and the bonds that they share. The holiday originated in Lupercalia, a Roman festival. It was held in the mid of February, and was a celebration of the coming of spring. The traditional celebration had many fertility rites included and women were actually paired with their partners, based on a lottery!
Roman priests, also known as Luperci, offered up goats as sacrifices. Young people would then strip naked, cut the goat hide into ribbons and dip them in the sacrificial blood. Not exactly the ideal lovestruck origins we'd hoped for. They would then run in and out of the city flaying at women and at crops with these. Women believed that this flaying would give them fertility.
As night set in, all the maidens in the city would put their names in a large urn. Each bachelor would pick from the urn and pin the name to his toga. They would basically be 'wearing their heart on their sleeve' until they found the maiden with the matching name. Many of these pairings would end in marriage.
At the end of the 5th century, Pope Gelasius I replaced the traditional holiday of Lupercalia with St. Valentine's Day. The most romantic holiday in the world came to be known for its 'love is in the air' celebrations from around the 14th century onwards.
Valentine's Day Marketing ideas for 2021
With more than half of January behind us, February is just around the corner. As Valentine's Day draws closer, this is the perfect time to get started on your Valentine's Day marketing ideas.
1) Galentine's Day is definitely a thing 
The 14th of February, and the lead up to it, is no longer just synonymous with romantic relationships. The 13th of February is known as the Galentine's Day. It's a day for girlfriends to meet up with their besties and celebrate their bonds.
Is your target audience made up predominantly of women? If so, this is a day you'll want to incorporate into your marketing strategy. And if you do your marketing just right, you can drive an entire social media campaign based on this day.
In the example below, Anthropologie offers ideas to make the most out of Galentine's Day. They have made gift giving easy with curated ideas that capture the way besties feel about each other.
2) Pet owners celebrate Valentine's too 
One in five pet owners will buy something nice for their furry friends before Valentine's or on the day to show how much they love them. If you do have pet products use your social media to let people know what you have on offer. You can also update your website sliders and make use of an email newsletter going out in late Jan or early Feb.
Be sure to highlight and link to product pages and categories that would be especially popular for Valentine's Day. Take a look at your bestsellers and shortlist from there when considering which products to promote in particular. And if you can, give customers an offer they cannot refuse.
3) Valentine's themed emails 
You can start a bit early and send out email reminders to your subscribers about the upcoming big day. Use Valentine's Day themed marketing to make sure that your message stays memorable.
Your emails need to have a very catchy subject line so that your customers open it. The copy within also has to be equally interesting so that they remain engaged. Ideally, we'd say that you should start scheduling these email reminders at least 2 weeks ahead of the day.
This will help to ensure that your products are what the customers think of before anything else when they want to give a gift to somebody special in their lives. You also have to pay attention to all the last minute shoppers. One of the biggest reasons why people don't shop much online for Valentine's Day is not because of your pricing or products.
It is mostly because they fear that the delivery will not be on time and they will be left empty handed. This is why it's very important that you assure your customers in your emails, that there will be timely delivery. You can get this point across in your:
Subject line
An image that conveys the message of timely delivery
A footer that reiterates this promise
The example below from Urban Stems is a fantastic email newsletter that reminds people to start shopping early for Valentine's Day. It's simple, makes use of the perfect colors and delivers the message in an uncluttered and classy way. The call to action is also highlighted and clear.

4) Provide shoppers with gift guides
If you're thinking of going beyond a bouquet or a box of chocolates, finding the perfect gift can be challenging. You want to make the best possible impression on your loved one and make them feel special. But at the same time, there is an overwhelming amount of choice out there and people do tend to get confused when shopping for something that has to be meaningful.
This is where you come to the rescue. As a business, your job here is to make the whole shopping process easier on the customers so that they can be more confident about the gift choices they make. A themed gift guide is a fabulous way to offer ideas to customers on what they can buy. It is also a clever way to highlight products that customers would not have otherwise thought of buying. Wendell Forge offers a gift guide for customers to choose the ideal gifts from and provide a link to it on their website homepage as well.
You can snag that idea, or even turn your gift guide into a lead magnet and run a campaign around it. You'll be able to build up your email list a bit more and your potential customers will get some great ideas, and maybe even some discounts.
5) Find the right audience 
Customers will only spend an average of 2 – 5 seconds reading your email! If you don't get your foot in the door during those few seconds, your email will be deleted, added to spam or just ignored. So when you're planning your Valentine's Day marketing ideas make sure that you take into account all of the data that you have gathered about your email subscribers. And keep in mind that for this particular celebration the gender custom field is extra important as behaviours will vary quite a bit along these lines.
First, start by segmenting your email list by gender. Now, think of offers that will appeal to each. If you are forcing people to browse through promos that are irrelevant to them, you are wasting their time and yours. Most people are tired of looking for the perfect gift and feeling like they are never going to find it. So they just really want recommendations that are tailored to their needs.
If you don't have the data, don't fret. You can still publish your offers and content based on behavioral targeting. For this though, you may need to run a test. First, get an email designed with call to action buttons like Gifts for Her and Gifts for Him. Next send out an email to your entire subscriber list. Now comes the really interesting part. Take a look at the metrics to figure out who clicked on what. This will be a good indication of how to segment your audience.
This strategy will help you profile your email subscribers so that you can segment your list for future reference as well. Do remember though, that this can be a bit of a sensitive topic. Not everybody in your email list will be fans of Valentine's Day celebrations. So you also have to be tactical enough not to alienate the customers who aren't interested in the holiday (i.e. don't keep sending your Valentine's Day emails to those who aren't opening them).
6) Share vintage love stories 
There is always something that is incredibly heartwarming about the love stories of our grandparents and elders. Their ideologies around love and commitment are the stuff legends are made of and hearing about them gives us the warm and fuzzies too.
We live amongst elders who have survived wars, major historic events and dealt with thousands of miles of distance between them to come together and build their lives. While people may not be too interested in hearing about more commonplace or cheesy love stories, providing a space on your social media for these some great stories can be the perfect way to liven up your feed ahead of Valentine's Day.
Your followers will look forward to your posts if you schedule a series and it will also give people a reason to remember your brand as one that values the true spirit of love. You can take this up a notch and ask your Instagram and Facebook followers to use a specific hashtag like say #vintagelovestories or #loveintheolddays and post the stories of their parents, grandparents and the likes.
You can then feature some of your favorites (i.e. the ones that will resonate most with your larger audience). If you have a particular product or service you'd like to tie in to Valentine's Day, you can run this type of campaign as a contest and offer a free gift or a discount alongside the opportunity to be featured.
7) Breakups don't always have to be sour 
Most of us struggle with memories of a bad breakup, especially if we are still single on Valentine's Day. But it does not always have to be that bad. Sometimes enough time has passed that you can now have a good laugh at a relationship that didn't work out.
As a business you can use this to your advantage by building a campaign around the idea. Appeal to the segment of your audience that is single by asking them to share their funniest breakup stories on Twitter, for instance. Then pick five of the most humorous ones and ask followers to vote for the funniest story. The winners can be given gift cards, prizes or a really great discount.
By helping people get a laugh, and potentially a prize, out of what was just a bad experience, you can run a really memorable campaign. There's also a bit of comfort in knowing that there are so many others out there who have had a similar, or even worse experience. All in all you'll build brand awareness and a sense of community for your followers. If you're a brand that usually adopts a witty or even sarcastic tone, this kind of campaign will connect with your audience.
8) It's time to ramp up your social media
One of the most important things that you need to invest time and resources in is ramping up your social media game for Valentine's Day. Try doing some themed photoshoots with your smartphone and some DIY props. And get catchy graphics and videos designed. This romantic holiday is a fantastic way to highlight the personality of your brand, so find creative ways to stay true to it in your social media marketing. Here are some ideas to help you engage with your audience:
Change your profile and cover images temporarily
Consider doing a series of themed posts
Upload Instagram stories featuring "this or that" graphics, polls and surveys
Share your Valentine's or Galentine's plans and ask your followers about their plans. Compile a list of the ideas and share it with your followers.
9) Send out some product samples 
Incorporating product samples into your Valentine's Day marketing campaigns is a great way to use the holiday to increase brand/product awareness. You can simply include a product sample with each order up till a certain date or send out a product sample to all those who sign up (a great way to build your email list as well!).
The key to getting the most out of this tactic is to be thoughtful and relevant. Some of the types of products that would benefit especially from this type of promo are:
New products you're getting ready to launch
Your best selling products that have been all around favorites
And whether they're best
Products that have not had much exposure, but you feel have the potential to become best sellers.
When you send out your samples, consider adding a personalized thank you note to let your customers know how much you value them.
10) Sales for last minute shoppers 
More people than ever are shopping online due to the pandemic. They're also just generally spending more time online, particularly on social media. Use this to your advantage by running a few Valentine's Day campaigns. And try to target one of them towards last-minute shoppers. With every holiday, without a doubt, there are those who wait until a couple of weeks or even days before. For that matter, there are always a few people making purchases on the day of.
Gift guides and curated lists can also go a long way for your last-minute customers. And they can be as simple as carousel ads that link to the particular products, or a series of social media posts or emails.
You'll also want to tailor your offers and messaging to the pain points that last-minute shoppers deal with – namely getting the right gifts on time. Make sure that you clearly communicate the following:
Dates by which orders should be placed to ensure shipping
Details about the different types of shipping you offer (regular, rush, etc.)
Whether you'll be offering curbside or in-store pick ups – and the cut-offs for ordering for these services as well
Whether you'll be offering e-gift cards or any other digital options
Be sure to include this info across all your channels in a timely way. We are talking about social media, your website (e.g. blog updates, sliders, pop-ups, a dedicated page for Valentine's Day) and promotional emails. 
11) Don't forget that self-love is big too 
There is no better and bigger love than self-love. Especially in the midst of what we're all going through. Most brands tend to ask customers to spoil their loved ones and build their messaging around that. But you can craft a pretty great campaign around self-love this Valentine's Day to appeal to customers across the board.
Brands that can really leverage this approach include those with a focus on health and wellness, lifestyle products, pampering, or indulgences. But even if your branding doesn't revolve around one of these categories, as long as some of your products or services do, you can still give this approach a go.
12) Use Valentine's Day hashtags 
Hashtags are always a great way to promote your business on social media and during a holiday like this when sales are expected to skyrocket, you definitely have to use them! In fact with hashtags, you can monitor how many people are sharing your campaign based on how many customers and followers are sharing the hashtag.
Try using a few hashtags for Valentine's Day including one that you created for your campaign and a few others that are popular in the category. Don't simply use hashtags at random. Combine them with relevant captions or questions. For example, on Twitter you can ask people to share the best Valentine's Day they have ever experienced. On Instagram you can ask people to post an image of their romantic V-Day dessert or dinner to enter a contest. If you are on LinkedIn, you can use these hashtags to broaden your reach.
The Body Shop's #SendingAKiss campaign used this tactic effectively on Instagram. They simply used an image that is engaging and related to their campaign hashtag. They then tied both into a contest to increase awareness as well as engagement.
13) Valentine's themed user-generated content 
We are big fans of user generated content. It's an important type of social proof that gives potential customers more reason to trust your brand and feel more inclined to buy from you. Besides, when customers post about you on their accounts, by tagging you or using your hashtags, they act as ambassadors for your brand. While this often happens voluntarily, don't shy away from asking and incentivizing your followers to do this.
Dunkin' Donuts has a great reputation for their fantastic user generated content campaigns. They play to the fact that their customer base is loyal. On Valentine's Day they asked their customers to take part in a Dunkin' Love contest on Instagram. They also did a live stream on Facebook of the same. They even implemented Snapchat's Geofilters at various Dunkin' locations. This brilliantly coordinated, omnichannel strategy allowed them to leverage their user-generated content on different platforms on the same day.
Ready to take on some Valentine's Day marketing ideas? 
Depending on where you and where your customers are located, Valentine's Day may be looking very different this year. But no doubt it'll still be a special occasion that generates a ton of sales. We're talking billions in the U.S. alone! So whether your brand has an obvious tie-in or not, try giving a few Valentine's Day marketing ideas a shot. And you might just get a few new customers falling in love with you.