2021 Video Marketing Statistics: Why Video Matters To Your Brand
It can be hard to understand if something is getting the hype it deserves or if it's just all fluff. And that is often common in marketing.
As trends come and go every other day, brands struggle to understand where to put their money for sustained growth.
For the past few years, video content has been getting a lot of attention from consumers, brands, and marketers. And its performance, ROI, and engagement have proved video's mettle considerably. But the doubt still remains in quite a few brands. Is video content still worth it? Can you truly see a difference by focusing on video marketing?
Well, nothing like the proof from past performances and stats to bring the value of video content home. Whatever we cannot convince you of, we hope these statistics can.
Video content can bring a world of difference to your brand's marketing and outreach programs. So the best time to jump into this trend was yesterday. And the next best time is now.
Do not wait for the market to become even more saturated. Start creating ASAP. And if you do not know how to begin and where to invest, this guide by Kimp is here to hold your hand in this journey.
Video Marketing: The answer to all marketing questions
Looking for engagement on social media platforms? Create videos.
Want your blog posts to reach a larger audience? Repurpose them into videos and include videos in them.
Do you want to drive traffic to your ecommerce site and improve conversions? Create shoppable videos on social media.
Are email open rates too low? Just include the word "Video" in your subject lines to see an instant difference.
Video content is truly the answer key to all marketing problems, whether or not you realize it.
Sleeping on video content is not an option anymore. Knowing how to leverage video content properly is Marketing 101. And it is not just us who says this. 84% of marketers consider video creation skills essential for marketers.
But the reality is video creation is not a straightforward task, and it can overwhelm anyone when you are just starting up. There is so much variety in video content that it can stump you.
So here is a quick guide for anyone entering video marketing before we get into the video marketing statistics:
Now that you have a small insight into the video marketing world, let us move on to understand its value in your brand's marketing journey.
Excited to see what the numbers have to say?
Let's dive right in then.
2021 Video Marketing Statistics
Why choose video?
Let's get right into it, shall we? Many experts can claim that the video content can do wonders for you, but the heart wants what it wants. Marketers and brands want proof that their investment will bear fruit for them.
So here are a few reasons why your brand needs video marketing in 2022 based on the 2021 statistics:
In conclusion, no matter what stage of marketing you are at – video marketing can truly come in handy.
Video Marketing amidst the Pandemic
When the COVID-19 pandemic hit the world, a lot of things changed. One of them was the way brands approached customer relations and marketing. Needless to say, the pandemic had a major impact on the state of video marketing as well.
But was it worth it? Has video content really gotten such great ROIs during the COVID-19 pandemic?
The COVID-19 pandemic and video marketing statistics tell us that video content still has a lot of room to make an even bigger impact. And that video holds the potential to transform your marketing strategies and even your relationship with your customers.
Video Consumption
As it often happens, marketers and social media keep feeding particular content to consumers, but they seem to be completely uninterested. Any mistake like this can completely derail your marketing strategy and put a major dent in your budget too.
So before we go any further, let us take a look at the statistics for online video consumption so that we know video marketing's true worth.
We already know that, because of the pandemic, online video consumption rates from customers increased for at least 96% of consumers. But has the trend remained on as restrictions ease and we inch closer to business as usual?
Yes and in fact, in 2022 we expect consumers to spend an average of 16 hours per week on online video consumption.
This trend has another curious side effect. The volume of stock video on the Internet has gone from 4.49 billion files in 2019 to 10.04 billion files in 2021. More people are creating stock videos for consumers and brands to leverage.
In addition to all this, Instagram Reels, TikTok, Snapchat, and Twitch are specific video-only platforms that have witnessed unprecedented growth in the last couple of years.
So all in all, we assure you that customers are increasingly consuming online video content. When done well, it can truly change the face of your brand's marketing efforts.
Wondering what good video content looks like for your brand? Some of our video marketing guides are here for your reference:
Video Marketing Distribution
Marketing experts always proclaim "Distribution >>>> creation" in content marketing. And this holds for video marketing as well.
We know now that video marketing is at its highest point currently with miles to climb in the coming years. Consumers are watching videos and your peers in the industry are leaving no stone unturned in creating video.
But it is equally important to know where the peak consumption of video is happening. Each platform has varied preferences, so these video marketing statistics can help you align your video design accordingly.
Top Video Marketing Platforms:
Video & Landing Page Statistics:
Landing pages are becoming increasingly visual in the past few years. Designers and marketers are choosing the minimalistic route here. And they are choosing elements that strengthen brand value over everything else.
While forms are a common occurrence on these pages, it looks like video must be one too.
Ecommerce Video Marketing Statistics:
We have already discovered that video content is going to be responsible for most internet traffic to websites. But is there any other way video marketing can come in handy for ecommerce brands?
Let's take a look at what the statistics have to say on that:
YouTube Video Marketing Statistics:
YouTube is synonymous with video content, isn't it? Even if many new video content platforms crop up, the OG is always the OG. So, it is completely unsurprising to us that there are so many statistics to vouch for its effectiveness.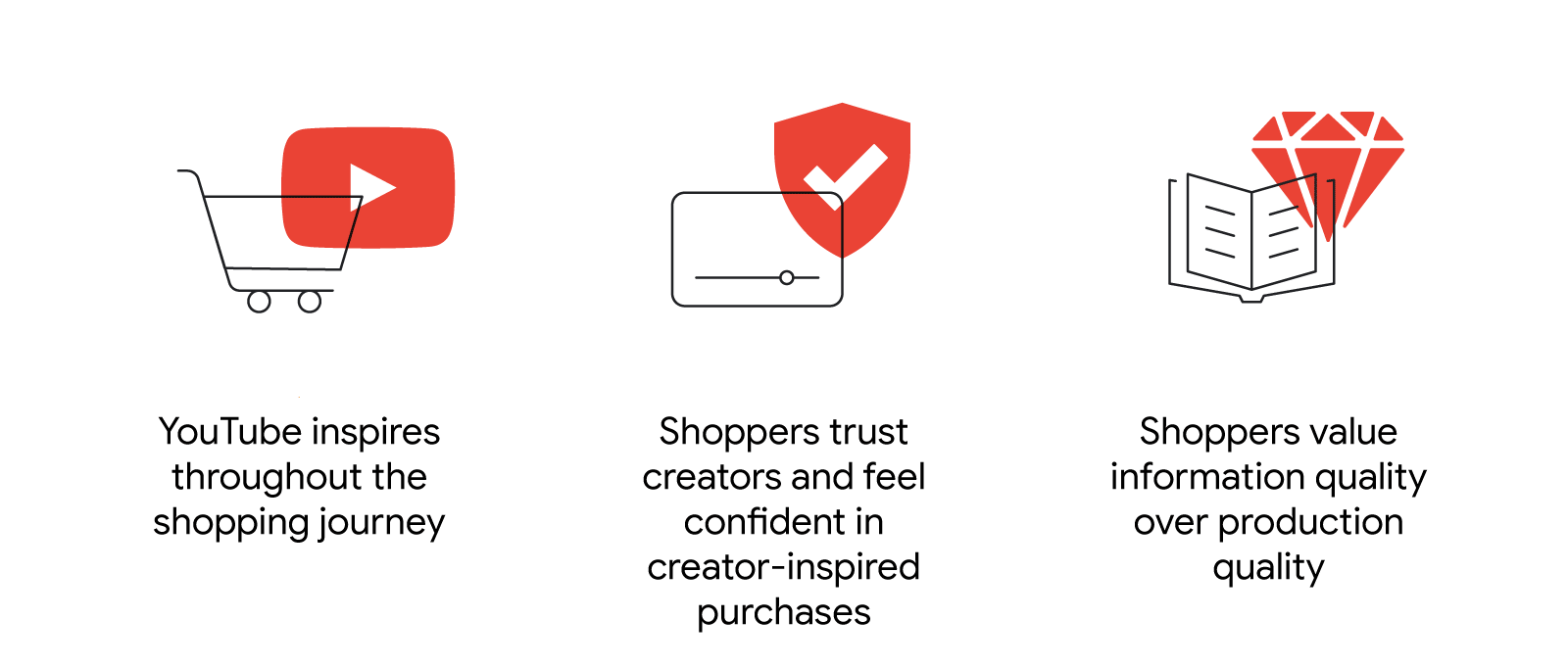 YouTube is ideal for uploading short-form, long-form, promotional and educational content. This platform has space for everything, and this is your sign to start a YouTube channel for your brand ASAP.
Facebook and Instagram Video Marketing Statistics:
Facebook and Instagram have evolved much beyond their original roles in video marketing. These two platforms rank higher than most for video content and branded marketing, so let us see how 2021 was for them too.
Social Media Ads for Video Marketing Statistics
Video ads have gained immense popularity over the past few years and have been raking in huge revenue for brands. So what makes an ideal video ad, and what is it you must look out for:
Top Video Types for your brand
We have mentioned that video content is a huge umbrella, and there are many categories within it. Understanding the value of each content type can help you make better decisions for your content strategy.
So what should you create?
Well, according to your peers in the marketing world, 72% of them prefer explainer videos, 49% prefer presentation videos, 48% choose testimonials, 42% go for sales videos, and 42% go for video ads.
The ideal length? Well, a little bit of everything is good according to consumers. Ideally, videos up to 2 minutes get the most engagement with some attention dropping off after this timestamp. But long-form videos that cross the 6-minute mark find audiences that stick to the end.
Video content can ideally help you in every stage of your marketing campaigns as:
Step up Video Marketing in 2022 with Kimp
We are sure that this snapshot of 2021 video marketing statistics has made you excited to put your faith, and invest your marketing resources, in videos in the coming year.
As you should. Video can completely transform your brand online.
If it is budget and creative constraints holding you back, we strongly suggest putting that thought out of your mind.
With Kimp Video you can create videos that work across social media, landing pages, ecommerce sites, emails, and so much more. All for a flat fee. No additional charges at animation, editing, captioning, or text overlays.
Sign up for the free trial now.