2022 New Year Marketing: 7 Ways To Promote Your Business
It's that time of year. "New Year, New me" resolutions and bold proclamations are everywhere. But that time period of New Year's eve and the month of January can be so much more than that.
While most brands go all out in the holiday season right from Halloween to Christmas, New Year marketing is widely an untapped opportunity.
Traditionally only a few industries focus their energy and resources on marketing for the New Year, while most companies stop with a few sales and greetings.
We are here to tell you that New Year marketing is not just for a select few but for everyone. Every brand, irrespective of its industry and niche can benefit from marketing around this holiday.
Are you groaning that you have to now plan for yet another holiday marketing campaign? After three months of marathon campaigns, we know one more can sound like a lot. However, you will not feel that with this handbook on New Year Marketing from Kimp.
We bring you all the details so that you can create a hassle-free campaign and capitalize on a substantial opportunity.
So here's to a new beginning and planning the best New Year marketing campaign for your brand. 
2022 New Year Marketing: All you need to know
What is your first thought when someone starts talking about the New year? You take stock of what you have done for the past year and start planning for the next one too. And you probably start making resolutions. In fact, resolutions as a word sees a spike in Google Search, when December is in its last leg and when January has just begun.
Are consumers buying what you're selling in the New Year?
As a brand or a marketer, what you need to understand is that this is a worldwide sentiment, as clearly seen from the search trends. What's more, is that studies tell us that 56% of people who make New Year's resolutions invest in programs or products that enable them to keep them.
In that 56% of people, 40% will spend between $100- $500, 14% will spend $500 to $1000, and 12.5% will spend between $1000 to $5000 too. 
So it is not just a fun fact that people make resolutions. It is an unmissable business opportunity. Especially for brands that work in the Health & Fitness, Lifestyle, and Finance industries.
Is it only about resolutions? 
Now even if you do not want to center your products or campaigns on resolutions alone, we have good news for you. That is not the only theme for New Year Marketing that works.
As a new year comes around, people think of self-care, investments, family, travel, and so much more. Literally, every industry can benefit by positioning its brand in the right way. 
Goals of a New Year Marketing campaign 
As with every marketing campaign, you cannot go into your New Year Marketing expecting only sales. If you gear all your material only on sales and revenue, you miss out on the engagement and brand awareness you can earn.
After Christmas, customers are more relaxed, enjoying their holidays, and just enjoying the content. While the right campaign can bring you revenue, that is not all. Your New Year campaigns can:
Improve your social media engagement. Yes, chances are people were out enjoying the last days of December with friends and family. And likely using the products they bought during a great holiday sale or as gifts they received. Keep an eye out. Reposting user-generated content and engaging with it can improve your reach drastically. 
Enhance your brand's perception in the first weeks of the New Year. You can build a more meaningful relationship with the audience beyond being just a product provider. More on this in the coming sections. 
Speed up brand awareness in the market. Most marketing teams are coming off of a vacation in early Jan and others respectfully pause their usual activities to give their teams a good time off. But with the power of automation, you can push your content in this period. And with less competition, you have a better chance at reaching your audience than all the other times.
2022 New Year Marketing: 7 Ways to Promote your Business
We have done many blogs and content on holiday marketing. But there is something incredibly special about New Year marketing. People are in high spirits, and brands want to be there to help customers celebrate their important moments. Also, it is a very underrated holiday and gets missed in the shadow of Christmas.
We strongly believe that your New Year marketing campaign sets the tone for the coming year. It also helps you to transition into your 2022 product launches, campaigns, and advertising plans. This is the bridge that keeps the relationship going.
Given how important this is, Kimp brings you the top 7 ways to promote your business as part of your 2022 New Year marketing campaigns.
Let's dive right in.
1) Year roundup 
As 2021 comes to a close, everyone feels nostalgia. And this feeling of nostalgia becomes even more important when you know the kind of year we have had. The world opened up after a long time post the COVID-19 pandemic in some parts and we are finally heading to a pseudo-normal world.
Year-roundup content helps customers look back on the year with ease. You can make it generic or personalize it if it fits your industry. Some examples of effective Year Round-Up content for 2022 New Year marketing includes:
Creating a Year In Review campaign for your brand. It can be an overview of your milestones, achievements, and performance. Or you can go a step above and personalize it for every customer using insights you have for better results. Google's Year In Search and SpotifyWrapped are some examples.
Launching a "How customers felt about us in 2021?" campaign with a collection of your best reviews to show your prowess to your email subscribers and social media followers. Social proof always builds brand loyalty and New Year marketing is a great time for it.
Spotlight your most popular User Generated content in 2021 to make customers feel seen and appreciated. This will also encourage other customers to share content about your brand, boosting your social media reach.
Kimp Tip: Give your customers an action to complete once they see these content pieces. A CTA can help you gain customers from your year round-ups if done well. Talk to your design team to turn your year-round-up content into a storytelling and actionable marketing campaign.
Need some help with your designs? Sign up for Kimp Graphics and/or Kimp Video subscriptions.  

2) Launch New Year SWAG (Stuff-We-All-Get)
Holiday SWAG is everyone's favorite. What you may not realize is that it must be every brand and marketers' favorite as well. Brands that release holiday SWAG skyrocket their ratings and brand awareness in the market.
New Year, New me sentiments extend to products as well. And there are some very specific products that people purchase every year – planners, calendars, notebooks, diaries, and so on. By launching a branded New Year Merch line, you can effectively capture that market.
You can either offer this branded merch as a free goodie for your loyal customers or put them up for sale separately. Both will work as a great way to attract customers looking for some unique products for the coming new year.
Kimp Tip: SWAG designs play a vital role in deciding the success of this marketing campaign. So right from planner covers to calendar designs, choose designs that promote your brand. This can convert your SWAG into a collectible and make it hard to resist by everyone. 
Wondering how to design SWAG for your brand? Looking for ideas in mascots, illustrations, and graphic design for your 2022 New Year Marketing? Try the Kimp Graphics subscription today to test out the possibilities these designs have for your brand.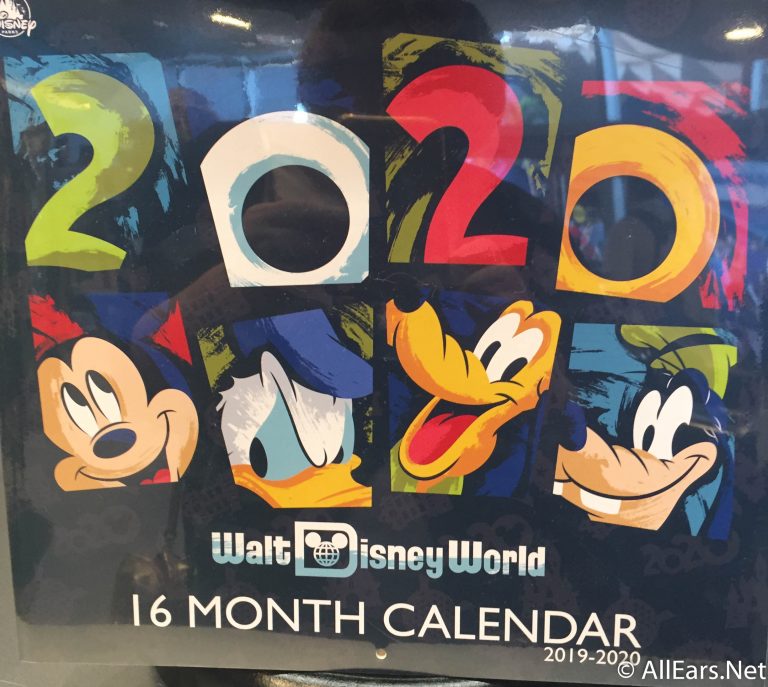 3) New Year Greetings 
Sending branded greetings is an underrated and unappreciated marketing technique. If you want customers to value your communications and marketing campaigns, you must interact beyond just directly selling to them.
And just like how you would greet a colleague or peer, you must make it a point to send branded New Year greetings to your customers. These greetings can be the beginning of a wonderful conversation and even a preview of your sales via a footnote.
Now you can send generic new year greetings, but what if you can personalize it and make it an extension of your branding?
Including branded images, custom illustrations, brand colors, or even animations can brighten up the effect of your New Year Greetings by a lot. If you impress customers with this, they will look forward to your next communication which could lead to a sale transaction.
Kimp Tip: Brands publish New Year Greetings on many channels such as emails, social media, website pop up, and so on. It is important to optimize your greeting card to each channel's specification for best results and optimum user experience. 
You can also explore video greeting cards. Sign up for Kimp Graphics+Video's unlimited design package, and you can get all these designs, and more, at a flat monthly fee.
4) Sales and Discounts 
Holidays go on till the 31st of December, and so do the holiday sales. Brands can expect the holiday sales momentum to continue even post Christmas. So plan accordingly for your New Year marketing campaigns.
Once Christmas ends, customers focus a lot on self-care, utility purchases, or products that align with their New Year Goals. The demand for party supplies and decor stays too. So launching flash sales and clearances with discounts can help your revenue significantly.
You can also launch retargeting campaigns on social media, Google, and PPC channels to attract customers who did not complete the purchase during Christmas. If you can target them with discounted offers, that will help too.
Email marketing is the most preferred channel for announcing and pushing these sales announcements since you can personalize them and get the most out of them.
Kimp Tip: Even if you are sending your regular automated abandoned cart emails and retargeting emails, ensure that it is in the holiday spirit. Develop a unique design theme that matches your 2022 New Year marketing campaigns. 
Looking for a team to create or update existing templates for holiday marketing? Well, you have come to the right place. Sign up for the Kimp Graphics subscription and enjoy expert design services at an affordable price.
5) Social Media Engagement 
The days between Christmas and the first week of January can be very uneventful. But that silence is not business-friendly. In today's competitive marketing world, being out of sight for almost two weeks can be very expensive for a small business. So it is important to ensure your 2022 New Year marketing campaigns account for ideas to keep up the social media engagement.
Some popular ideas that work this time of the year are:
Update your social media profiles (display picture, cover photo, and description too) to match the holiday theme.
Plan and create content centering on popular New Year Themes such as Health & Fitness, Lifestyle, self-improvement, investments, motivational quotes, and so on.
Host a New Year event via Instagram Live and engage with your followers in real-time. If you are having an office party, you can take some time out from it and talk to your audience with the team next to you.
Create topical memes on New Year resolutions. If you can integrate your brand and products into it, that will be even more brilliant.
Kimp Tip: For every piece of content you publish during this period, the design style is extremely important. Even from a mile away, the customer must be able to understand that it is part of your 2022 New Year marketing campaign. 
For a uniform design style across your content, you need an end-to-end design team that can deliver everything you need. And that is none other than the Kimp team with its comprehensive Kimp Graphics + Video subscription.
6) Update your Website 
We have said repeatedly that your website is your identity on the Internet. Customers look up your website before they begin any transaction with you. So it is important to ensure you update your website with your New Year marketing communications as well.
We know it is difficult to constantly revamp your website, and you must be doing this during your holiday marketing itself. Hence we suggest you try out the following ideas:
Campaign specific pages
Updating the website's home page banner and feature images based on your 2022 New Year marketing campaign
Adding an exit pop up in the holiday theme
Creating New Year specific landing pages for your existing advertisement campaigns too
Ensure that you use only high-quality images and visual aids that speak of your brand's unique visual identity. Whenever you create those, share your brand style guidelines with the design team for branding consistency.
If you want to create a brand style guide, a Kimp Graphics subscription can help you with that. Book a call with the team to learn more. 
7) OOH
We have covered all digital marketing campaigns you can launch for your 2022 New Year marketing efforts. But that does not mean there are no more options. Even as digital marketing grows, the value of offline marketing or Out Of Home Marketing remains consistent.
Billboards, vehicle wraps, posters, flyers, display advertisements, and bench ads still dominate a large part of the advertising world. And they allow you to grab a lot of attention and revenue too if placed strategically.
New Year shopping occurs in stores too, and most streets come alive during the post-Christmas season with gatherings in malls, restaurants, and cafes. So you can only benefit by expanding your horizon beyond the digital world.
For a detailed guide on OOH design, please refer to our guide. You can also repurpose your digital marketing material for print if the team can optimize it.  
Get ready for 2022 New Year Marketing with Kimp
New Year comes at the tail end of all the biggest holiday marketing campaigns. But it is important to finish the year strong and ensure you go into 2022 with your head held high.
So why DIY? Get a Kimp Graphics and Kimp Video subscription and get designing of your to do list. 
With unlimited design requests and revisions for unlimited brands, and users, across  50+ design categories, we make designing your creatives easier than ever. 
So sign up for the free trial now and design a year you'll love! 😉