The Top 10 Ways To Promote Your Gym Reopening
Ask anyone what this COVID-19 pandemic has taught them. And they will tell you two things: Never take people or good health for granted.
In turn, we've seen a renewed interest in healthcare and fitness and a huge demand for virtual workouts, across all platforms. But for many, there's still nothing like the real thing.
It has been more than 18 months now. And fitness enthusiasts can't wait to safely get back to the gym. If you are a Gym owner or a Fitness entrepreneur, that means getting ready to reopen. Inviting old members back and enticing new members to join.
Kimp, as a design partner, is working with many brands in the fitness industry, to help them design their reopening campaigns and marketing materials. So we've curated a list of ideas to help you promote your Gym reopening.
Read on to find out what they are.
Why is your Gym Reopening Campaign a big deal?
Your Gym Reopening Marketing cannot be about promoting one day alone. It has to be about announcing to existing and new customers that you are back in business on an ongoing basis. And it has to tell them why choosing you now is the best option for them.
Public memory is very short-lived, and even more with the added stress of the pandemic. So it's important that you keep your reopening top of mind for past and potential clients. And since more and more people are becoming okay with the idea of working out in a Gym, with the right positioning and marketing, you can secure their memberships.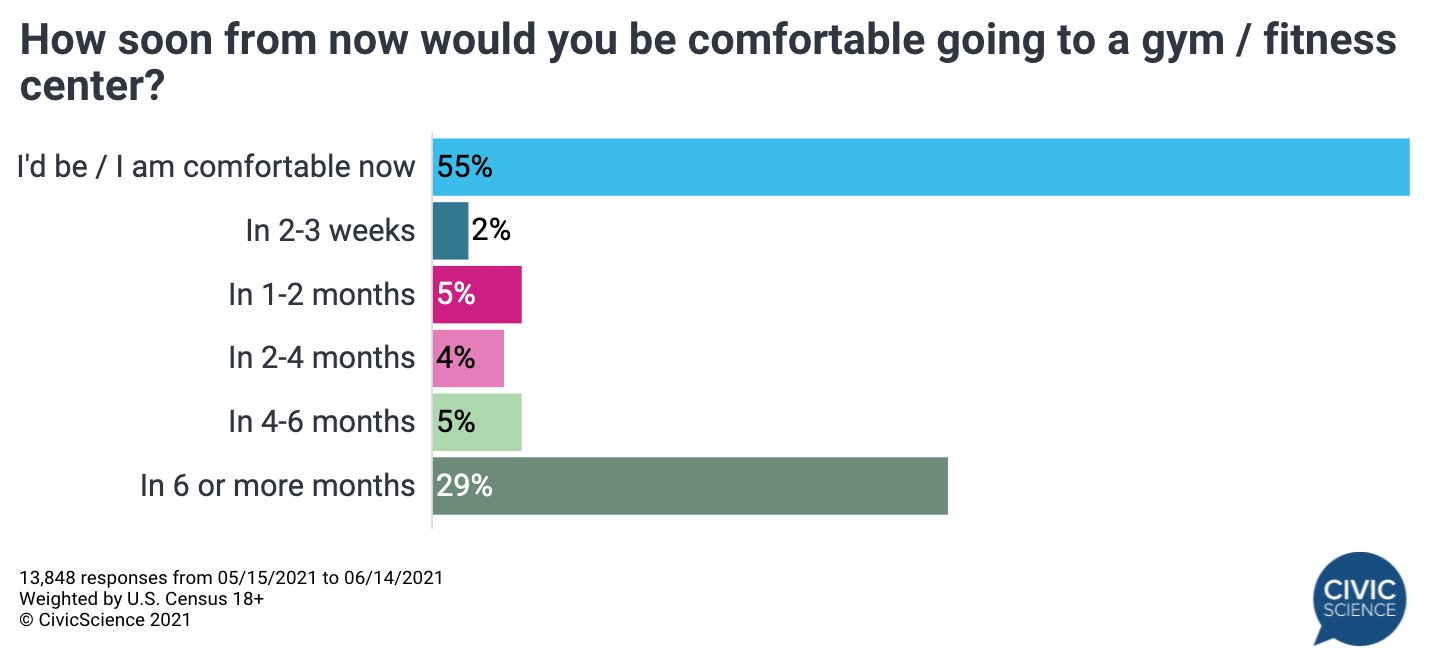 With pandemic case rates declining in some regions, and government restrictions on public, social spaces easing up as a result, your customers are more than ready to hear about your reopening plans! With active campaigning and creative promotional ideas, you can position your memberships and service as must-haves for their fitness journeys.
So, without further ado, let's get to the top 10 ways to promote your Gym Reopening..
Top 10 ways to promote your Gym Reopening
When marketing your gym reopening remember that you are targeting a varied customer set. Your brand must reach out and connect with your potential customers and existing customers in different ways.
More specifically, your 2021 fitness marketing has to be able to handle the top of the funnel stage customers (brand awareness, low intent) and the middle of the funnel stage customers (high intent, easy to convert).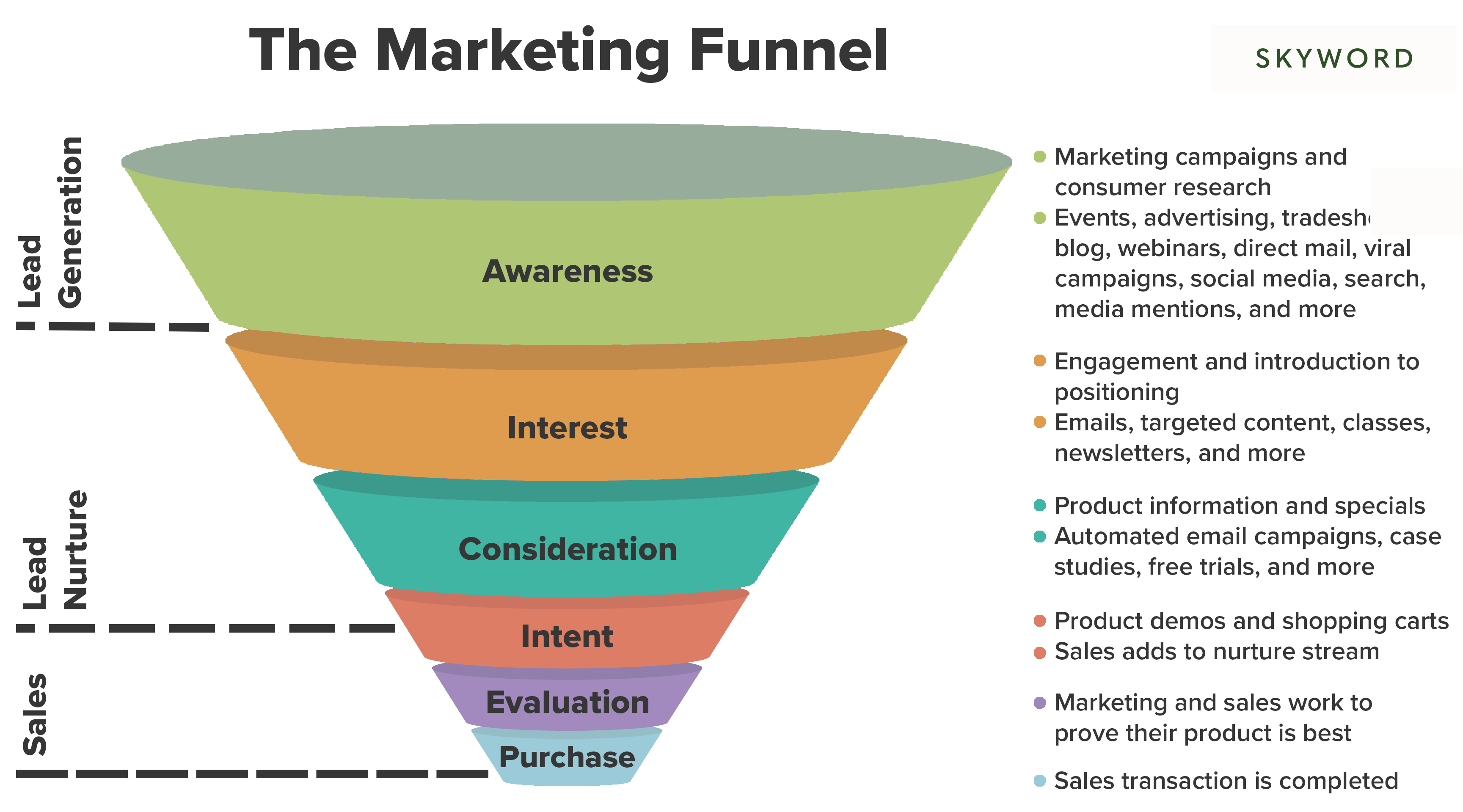 The promotional design and content ideas that Kimp has curated help you tailor your Gym reopening campaign to both these customer sets.
So, let's get started.
1) Newsletter Campaigns
Getting someone interested to step out and join a gym after 18 months of isolation and lockdown is going to take a lot of effort. Even for the biggest fitness enthusiasts, you need to push hard.
Email campaigns to your existing customers can help you remind them of your previous relationship and bring them out of their shells with some much-needed motivation. Marketing newsletters traditionally have a high chance of conversion because they are sent to customers who signed up with you and are interested in your content.
You need a professionally designed newsletter that is essentially an advertisement designed to make people sign up for your classes again. You can also use the email campaigns to share updates on the various safety and sanitization efforts you are taking, the discounts you are offering, and follow those up with regular content on fitness.
Kimp has worked with many businesses to create branded, attractive, informative, and clickable newsletters. You can check our blog on email newsletter designs that convert for more ideas.
You can also contact us for a free trial and to see how we can craft an engaging, branded newsletter for you.
2) Newspaper Ads
In a digitally-obsessed world, newspaper ads may seem like an odd choice. But the truth is, most gyms and fitness centers have a very localized customer base. And the best way to reach out to them is via your local newspaper.
Newspaper advertisements can inform your customers about your reopening, the changes you have implemented, and remind them that there is an alternative to home workouts now.
If you are concerned about how well your brand will come across in a newspaper ad, don't be. The correct branding, ad design, and styling can make a newspaper ad stop your audience in their tracks.
You can also consider placing the ad on a local e-paper to reach a local audience online. This will work great for your existing customers and new recruits too.
3) Flyers
Flyers are another great way to spread the news around your neighborhood. They have been around as long as marketing has existed, and they get the job done. And while newspaper ads can put you at your audience's fingertips, flyers can be very effective too when displayed in strategic locations.
The same aesthetics and design principles that you need to incorporate for a traditional advertisement apply here. But depending on where, and from how far away, your flyers will be viewed you'll want to use your brand colors and elements in particular ways.
So it is important to decide how you are going to distribute them before finalizing your design brief.
Here are a few ways you can consider distributing and displaying your flyers:
Request to have them included as an insert in a local newspaper
Have them mailed out to those in your local neighborhoods
Ask to display them in local nutrition and/or fitness shops – to incentivize these shops, offer to cross-promote or share an exclusive discount for their customers
Post them to announcements boards in local community centers, places of worship, and other spaces that receive high foot traffic
You can also design e-flyers that can be accessed via a QR code in your newspaper ad and send the link to your existing customers via text. Cross-channel advertising is a great way to build up urgency.
The possibilities are endless, and a design team like Kimp will help you navigate them. Our subscriptions include unlimited revisions. So you can get all the flyers you need, resized and revamped for different audiences, for your reopening campaigns.
4) Billboards
Okay, this may seem like an extravagant expense. But, hear us out. There aren't that many design formats that get you reach quite like a billboard.
Yes, flyers and newspaper advertisements will generate the local buzz you want. But, billboards are a great way to grab some eyeballs and attract new customers while reminding your existing customers of your presence.
Billboards have traditionally been great for brand awareness, and the same goes for your gym reopening promotions too. Strategically-placed billboard advertisements with eye-catching designs are really hard to ignore for your customers.
5) Social Media Profile Revamp
Now that we have covered the bases on offline promotions to an extent, let's look at the online world now. Your social media profiles are an important asset in your Gym Reopening marketing strategy. Customers have increased their social media usage in the pandemic, so you must connect with them there.
Your social media profiles on Facebook, Instagram, Twitter, and any other platforms you use must be updated with your reopening information. This includes the safety precautions you have taken, new pricing, and other pertinent info customers need to sign up and get started.
Update your cover images, profile pictures, and pinned posts across platforms with a consistent brand voice. Try to use images, videos, or GIFs instead of text-based content for a better reach on social media.
Creating well-designed landing pages for people clicking on these posts to be directed to can also help grow your email database and help you reach interested customers.
6) Website Update
The next digital touchpoint for your customers would be your website. Now, we are sure that your paid advertisements, on-page SEO, and content marketing is pulling in a lot of traffic for your website. But, what happens when your customers land on your website or landing page?
Is your banner image updated to reflect the Gym reopening? Do you have updated imagery to show how your space has been revamped to make it safer?
If you're not using every possible opportunity to announce your reopening and invite customers to sign up, that's a huge missed opportunity.
Customers lose interest in websites in less than 15 seconds, and you have a small window to get your message across. Redesign your banners, sliders, and landing pages to reflect the upcoming gym reopening for best results.
Think of this along the lines of promoting a new class or feature of your gym. You want to make sure that your copy and designs clearly communicate the value you're offering and drive your site visitors to take action.
7) Video Content
Time and again, we have been singing the praise of video content. Well, we can't help it because it really works. Kimp has seen some great results for the marketing videos that we have created for customers over the years.
The Fitness Industry, especially, has benefited from video content across platforms in this pandemic. Well, why stop now just because you are reopening? Utilizing the magic of video content to promote your gym's reopening is a genius move, and we hope you are the genius making it.
COVID-19 was the era where home workouts were immensely popular, but that brought in digital fatigue. You can launch a series of videos where you show them home workouts but from your gym and entice them to come out.
Informational videos on exercising in a gym vs. home and the benefits of equipment can also help you get traction. Customers are watching video content now more than ever, so why not capitalize on it?
8) Blog posts
Customers love informational content, and long-form content really works well in convincing someone to switch over to a new service. It is educational, engaging, and great at bringing traffic to your website. Fitness industry experts have always believed that Gyms can really benefit from organic growth, and blogs generate that for you.
Design your blogs based on the questions and apprehensions customers may have about your reopening and working out around others. Keep the tone informal and informative. This means making your blogs conversational and not preachy. And it doesn't just stop at your text.

You can also create an inviting tone, and break up the flow of your text, with some videos and images (with branding and editing, of course) from your gym.
Keep in mind blog images and designs can be repurposed into social media posts and generate traffic for your website.
Kimp Tip: With any subscription you'll get unlimited revisions, so you can resize and repurpose as much as you want. All for one flat monthly fee.
9) Update online listings with fresh Branding and Images
It is common practice to list your gym or fitness center on different platforms. And we can't talk about listings without also giving a nod to your Google My Business profile. Your listings help you reach customers who are actively looking for services and programs like yours. And they cut out some of the administrative work that comes with getting sign-ups.

If you've got listings set up already, great! But, now that you are reopening, it is time to take a long hard look at all of them.
Just as you did with your social media profiles, your listings also have to be updated with new images, COVID-19 specific branding, if any, and updates on pricing and capacity.
An updated listing will rank higher amongst other listings on these platforms. And will also renew trust among your new and existing customers that you are definitely prepared for your Gym's reopening.
10) Physical Assets
An essential part of your Gym reopening, and one that you should sell hard if you want to make it a success, is the sense of community. People want their social lives back. They want to hang out with their friends and feel like they belong somewhere.
Having customized goodies and physical assets like T-shirts, keychains, mugs, caps, yoga mats, water bottles, or phone covers can be great for your business. You can even plan giveaways for the new signups to entice those considering your gym. Or, you can incentivize old customers to bring in a new member with them and award them with these goodies.
You can encourage people to use these and share them on social media to generate more buzz with a branded hashtag. And this can be turned into a contest too, for a randomly selected post. This investment will keep on giving, trust us.
Check out some of the designs by Kimp for branded swag and packaging for inspiration. Or you can sign up with Kimp so that one of our talented design teams can create these types of product designs for your brand too.
Kimp – Your Design Partner for your Gym's Reopening!
Branding consistency is absolutely essential for all of your gym's marketing campaigns. A big part of that consistency relies on design or your visual identity. Having a team of designers who can deliver both physical asset design, online designs, and offline marketing material design gives you a huge competitive advantage.
Kimp is proud to be that design team for many gyms and fitness brands, supporting these businesses as they navigate reopening and connecting with their customers, old and new.
Want to find out more about how Kimp has worked with a gym like yours? Check out this case study featuring RZone Fitness! You can also set up a call with a Kimp Team Member to find out more.
Or, if you're ready to try Kimp out for yourself, sign up for our free trial today. And let's get started on building your strongest marketing campaigns yet!