11 Marketing Newsletter Ideas Your Subscribers Will Love
Social media platforms will come and go, but Email Marketing is forever. It's been a tried, tested and true tool for years. It's withstood the continued evolution of digital marketing. And while some platforms and channels have faded out, it remains a constant.
Simply put, to this day, if you can get customers subscribed to your email newsletters, you have a clear indicator that you've gotten them interested in your brand and products.
Most marketing experts stress the need to turn followers and website visitors into email subscribers for precisely this reason.
But, the buck doesn't stop there.
It's not enough to get people subscribed to your email newsletters. You have to give them reason to open your newsletters and not unsubscribe too. If you don't offer enough value in your email newsletters you may be part of an email list cleanup one day.
Your marketing newsletters have to constantly engage your users and make them look forward to receiving them. But conjuring up interesting, engaging ideas for every newsletter can be challenging.
But, the buck doesn't stop there.
It's not enough to get people subscribed to your email newsletters. You have to give them reason to open your newsletters and not unsubscribe too. If you don't offer enough value in your email newsletters you may be part of an email list cleanup one day.
Your marketing newsletters have to constantly engage your users and make them look forward to receiving them. But conjuring up interesting, engaging ideas for every newsletter can be challenging.
So, Kimp's curated a list of 11 marketing newsletter ideas to make this easier for you.
Before we begin with the ideas to fill your email content creation schedule, let us look at how marketing newsletters can impact your business.
Why are marketing newsletters so important?
There are more than 100 social media platforms. There are umpteen offline sales and content distribution channels. And you have your company website to promote your brand. So, why bother with an email list? What is it about email lists that make every marketer run after them?
Let's start with the most exciting statistic – ROI. Now, the effort spent on getting an email id and creating content week after week is extensive and expensive. So, the obvious question is what is the business getting back?
Quite a lot, as per a 2019 DMA report. The ROI from email marketing or newsletters stands at £42 for every £1 spent. This blows the ROI from all other social media marketing channels out of the water.
There are currently over 4 billion email users worldwide and is expected to grow up to 4.6 billion users by 2025. As more customers adopt email, businesses improve their chances of expanding their customer base.
Marketing Newsletter Design – Best Practices
It's not only what you say and how you say it that does the trick. Most marketing newsletters are opened on mobiles. So, if you want to capture the reader and make them click to read more, design is your trump card.
Kimp is a design partner for many brands building their presence, and engaging their users, via marketing newsletters. So we thought we would share some tips and tricks that help us design emails that generate a high ROI.
Make them easy to read
Newsletter content should be easy to skim. The use of negative space, highlights, and summary sections help your customers quickly understand if the content is worth spending time on.
Keep the content short and crisp. You may redirect a reader to your blog or website for a longer read. This helps engage someone with a short attention span as well.
At Kimp, we always optimize for mobile users by default. This makes us jump the technology gap.
Images and videos are high-value additions to your newsletters. Skip the written word and find different ways to keep your readers engaged.
Personalize your messages
Personalize, Personalize, and personalize. Usually, email lists are built from landing pages that collect small snippets of user information. Use this to create segmented and personalized email strategies to show you care. This also improves email open rate and customer satisfaction.
Humanize your emails. No one likes talking to bots or "From X's desk". Give the writer a face and make the conversation personal. Studies show us that emails with a photo and personalized signature get higher replies than those without.
Need help figuring out which email newsletter designs will work best for your brand? Get Kimp as your design partner, and get unlimited concepts and revisions for a flat monthly fee. Check out some of our work samples here.
Marketing Newsletters Ideas to Win over your Subscribers
With the design taken care of – hopefully, with Kimp 😉 – let's check out newsletter content ideas that will make you a subscriber favorite overnight.
1) Marketing Newsletter Ideas: Welcome Emails
When someone signs up on your website, they are expecting an experience. Also, 75% of them are expecting an email to detail the next steps and what to expect ahead. This is one of the reasons that they bring in 320% more revenue than other promotional emails.
You can use a welcome email to:
Complete the customer's sign-up process.
Share insights about the community they are joining. This includes your company's brand positioning in the market, app downloads, and members joined to date.
Provide custom promo codes to encourage them to make their first purchase.
Share blogs and product roundups for them to continue their shopping experience. By providing them with valuable content that helps them make an informed purchase decision, you'll be increasing the chances of that purchase being with you.

Welcome emails have a higher open rate and set the tone for your relationship ahead.
Below you'll find at twitter interaction between community leaders of Hubspot on the importance of acknowledging new community members. Your welcome emails can achieve this effect.
2) Marketing Newsletter Ideas: User Generated Content
Social proof is your biggest arsenal to win over a customer who is contemplating purchasing with you. In the digital marketing playbook, it reigns supreme across platforms.
A survey shows that 77% of buyers say that they 'always' or at least 'regularly' read online reviews when searching for local businesses . By sharing authentic user-generated content in your newsletters, you help customers skip a search. Be sure to link the reviews back to the source, such as a review website or a social media platform. This will help reinforce authenticity and build trust.
You can also showcase how customers use a particular product and share their testimonials.
Kimp Tip: If possible, include pictures of customers or their professional designations to lend authenticity to the content.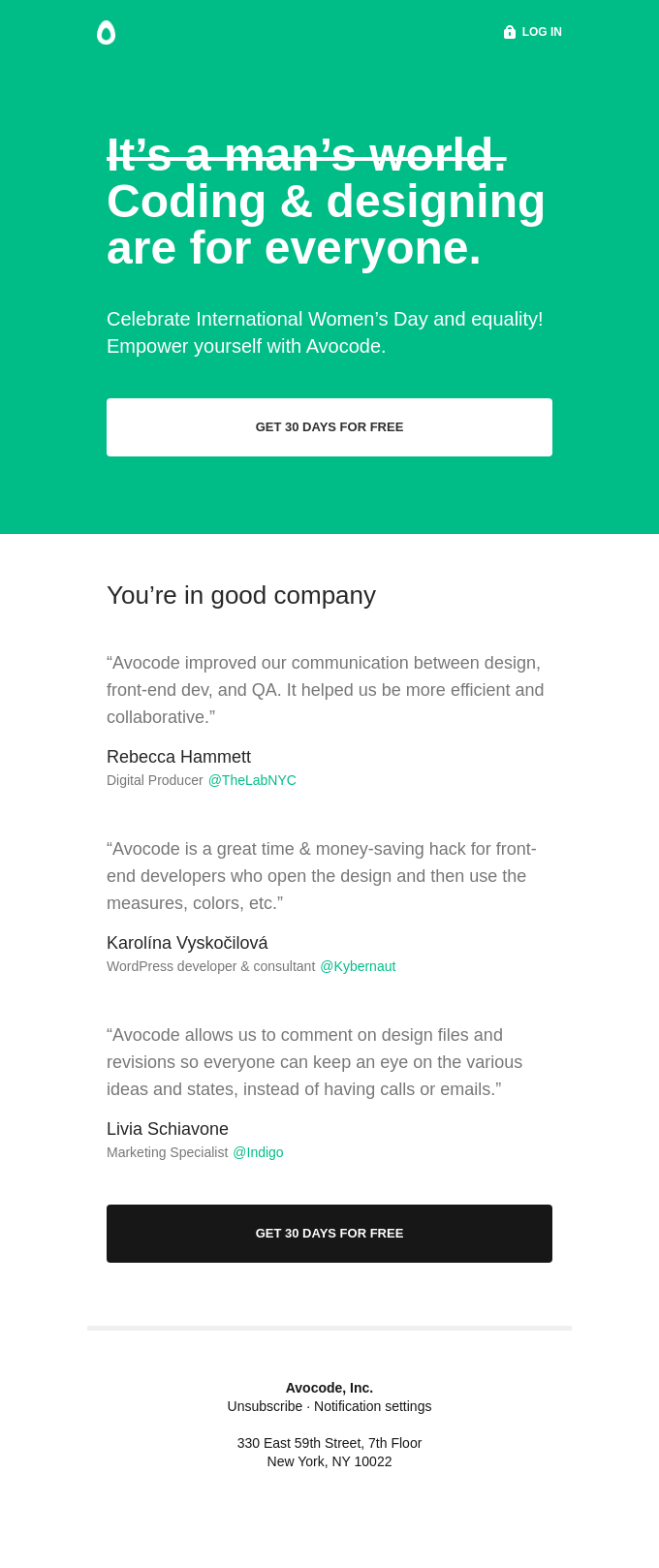 3) Marketing Newsletter Ideas: How-To-Guides
Yes, content that entertains and engages is always a hit. But, content that informs is also effective. Composing how-to guides for your most popular product, service, or frequently asked questions can help your customer understand your offerings better.
A how-to guide should ideally be between 5-7 lines of copy with images and videos to support the steps.
User experience is a huge part of a newsletter's success, hence, a well-designed and crisp How-To Guide email is sure to improve your click-through rate.
You can also share the latest offers and discount codes for that particular product to bring them closer to sealing the deal.
4) Marketing Newsletter Ideas: Blogs
Content marketing strategies are incomplete without content repurposing. You are already creating exemplary content outside of your newsletters. And distributing it to users who willingly signed up for your content is just good marketing sense.
You can do best-rated blogs, blogs this week, or topical blogs roundup to improve user experience and generate traffic to your website too.
Another way to use blogs for your newsletter content is to allow your customer access to the blog just as it goes live. It will make them feel special to get a heads up on what's new and make the sign up worth their while.
Kimp Tip: Blogs with images have a higher click-to-open rate, so choosing a good blog image for your newsletter can work wonders. Read our blog on content repurposing here for more ideas.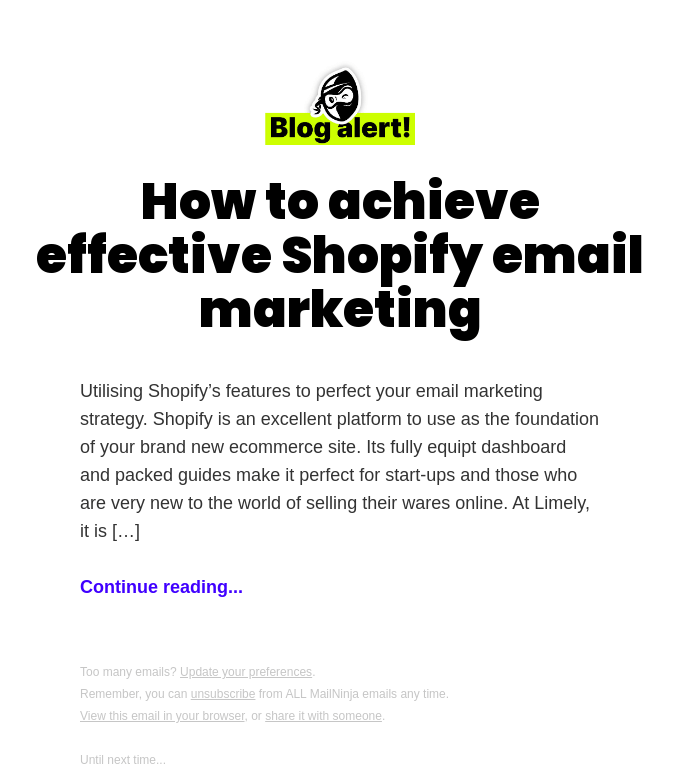 5) Marketing Newsletter Ideas: Videos
Do you know that 96% of people agreed that an explainer video helped them understand a product/service better?
Video content has been winning across platforms now, and emails are no different. Embedding a video in your email can help you engage the user and improve your open rate just by adding the words "watch" or "video".
You can share your latest advertisement, a product teaser, or an explainer video in your newsletter. Just add a catchy thumbnail to your design, and watch the clicks come through.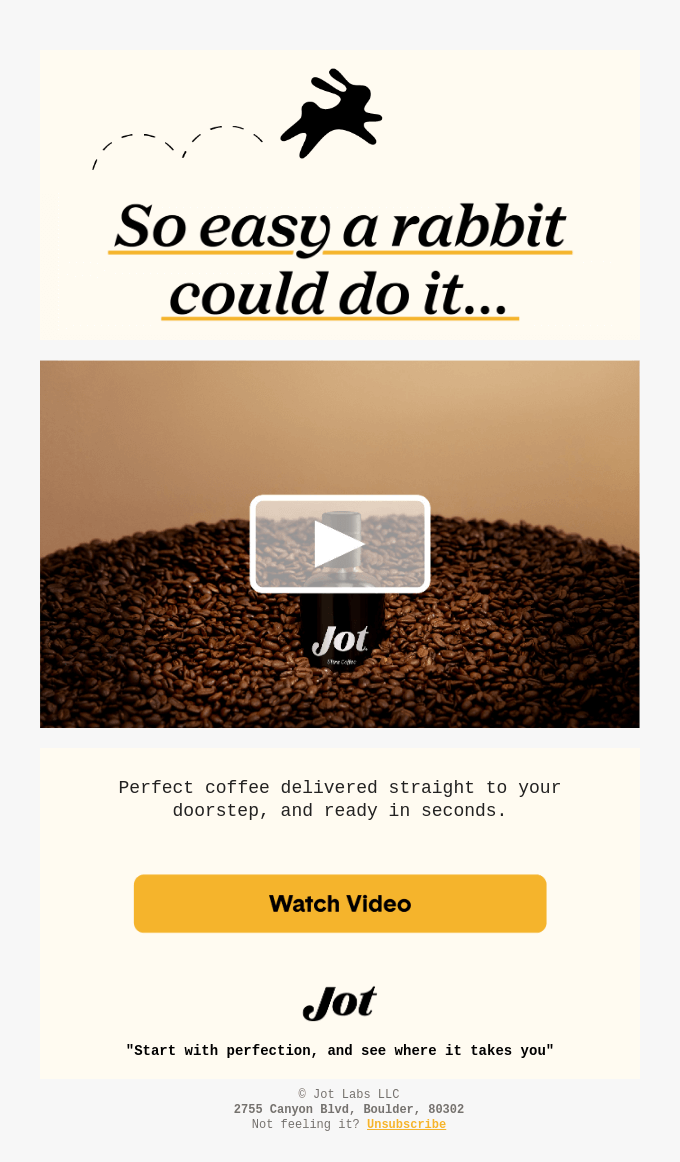 6) Marketing Newsletter Ideas: Product Updates
Marketing newsletters are a valuable channel to talk about your product. Making a customer remember you is a hard task and is one objective that all marketing campaigns aim to accomplish.
With an email list, you have a set of customers willing to listen to all your latest news.
Sharing product teasers, trailers, related content, and product launch updates creates interest and excitement around the product.
They have been hearing so much about it, that it will warrant a visit to the main webpage.
Kimp Tip: You can repurpose your newsletters too with product updates for better impact. You can also share info on the #productoftheday #mostboughtproductinacategory, or #lowstockalerts in your email newsletters. This can be accompanied with blogs and user-generated content about the product you're promoting.

7) Marketing Newsletter Ideas: Event Updates
Organizing events is a great way to build a community for your brand. Sharing event invitations, reminders, and even event recaps of your online and offline events can help you engage your users and keep your brand top of mind.
Even if they don't attend the actual event, customers get to see the initiatives you take and may get intrigued enough to participate in one.

Kimp Tip: Sharing an event video or photos is a great way to induce FOMO in your customers. Kimp can help you create amazing event promo or recap videos. Check out some of our samples here. And if you'd like to see a specific kind of sample not featured on our website, just reach out on the live chat or at [email protected]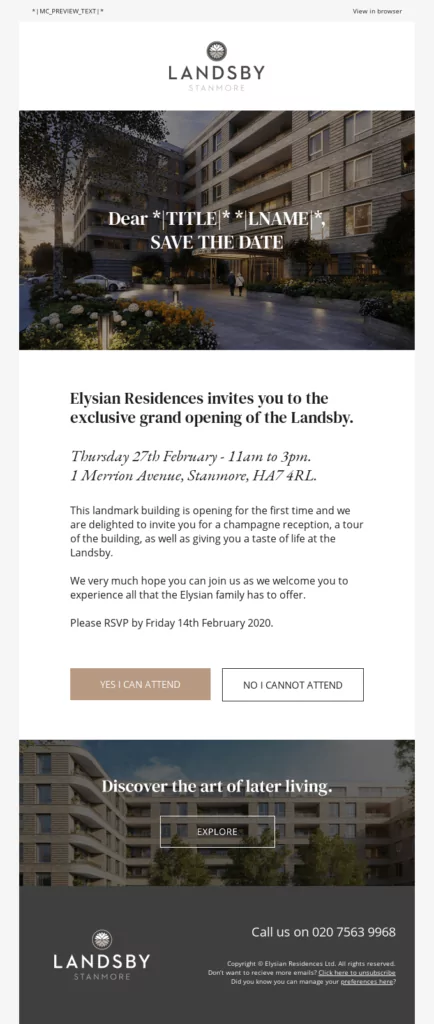 8) Marketing Newsletter Ideas: Promos and Discount Codes
Who doesn't like discount codes, delivered exclusively to their inbox? Newsletters with discount offers and promo codes are a great idea when designed well.
Use personalization and segmentation techniques to share discount codes based on customer's past purchases or the current trends to make a difference.
Promo codes also work well as a follow-up for the cart abandonment emails.
Kimp Tip: Get creative with your promo emails. An attractive graphic with an easy-to-use promo code is likely to work better than a plain email with just the code.
9) Marketing Newsletter Ideas: Company Updates
Customers can be your biggest cheerleaders. The sense of community we spoke about in the welcome email section reinforces this. So, make them feel that they are a part of your success.
Sharing success stories, proud news coverage, and small milestones make your customers a part of your journey. They know who they signed up with, and this helps you share where you are headed.
One way to make it interesting is to personalize it. Add a tidbit about how a particular customer has helped you in this journey (months of subscription/number of purchases/money spent on the brand). You can also humanize it with a personal note from the CEO/founder instead of a generic email from a brand.

10) Marketing Newsletter Ideas: List Edits
Content curation works because people like accessing similar information on a topic in one place. For eCommerce companies or product-based companies, list edits are a great idea to spotlight multiple products in a thread.
Summer Edits, Sustainable Products, Festive Edits for the holiday season, or "things you may like based on a previous purchase" all work well because they create intrigue for the customer.
It is like a blog but with product photos and videos that make it all the more interesting to consume.
Kimp Tip: You can turn list edits into a periodical feature in your newsletters and even seek consumer input on what they want to see next. Easy polls improve the engagement rate of your newsletters while keeping them fun.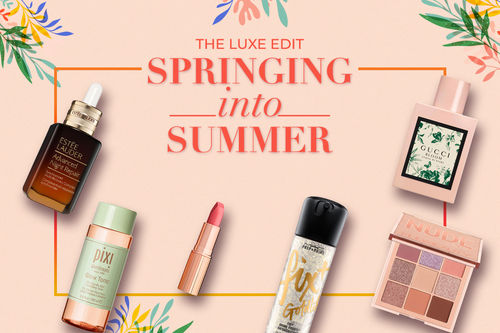 11) Marketing Newsletter Ideas: Fun and Games
All work and no play make your brand easy to forget. Why opt for boring updates that lack creativity when you can share fun and engaging content?
Not all newsletters must be about your company or products. Start a meme Friday or a crossword Wednesday to stay on your customers' minds without actively promoting anything.
A fun brand is a huge hit with customers as it humanizes the name behind a screen. You can always seamlessly plug in your products if you want to. But a stand-alone fun newsletter will lighten everyone's mood and forge a bond.
Kimp Tip: Improve your sign-up rates by promoting the games' day of the newsletter on your social media handles. Using copy that speaks to exclusivity and intrigue really helps get those open rates up.
Premium Flat-rate Design Packages for Newsletters
If you are looking for someone to design engaging and branded email newsletters for you, try Kimp. We design for brands, of all sizes, around the world. And whether you're launching a new brand, or revamping or scaling an existing one, we can take your designs off your to-do list.
Our design team is young, passionate, and loves the challenge of creating clickable email content.
So, why wait? Sign up today for a free trial and see for yourself how Kimp can help you design better and scale up your marketing faster.