Graphic Design As A Service: Time to Outsource Your Design?
Every business has a unique repository of graphic design requirements ranging from logos to marketing-related visuals, signages, print ads, billboards, and more.
Based on this, the amount of effort it takes to create the designs and the amount of money you spend on the design would vary. So, how do you know if it's time to find a company that offers graphic design as a service? Let's find out.
Design failures or poor designs can lead to additional expenses for compensating the poor marketing strategies or cause your sales to plummet and sometimes even lead to loss of existing customers. So, it is time to consider working with a credible firm that offers graphic design as a service.
Graphic Design As a Service: Reasons to Outsource Your Graphic Design
1. A cost-effective approach in most cases
Handling graphic design yourself would be a long-term commitment that calls for additional time and effort from you. Getting a graphic designer on board and investing in the licensing of design tools would all be expenses to bear.
So, if you need quality designs for your marketing, the choice is simple. Should you spend on putting together an internal team? Or should you spend money on collaborating with a team that delivers graphic design as a service? Both these incur costs. It all boils down to identifying the most cost-effective approach for your business model.
And in most cases, brands go with the costs incurred in outsourcing design. Because this helps them save not just money but also time.
2. The pressure of keeping up with design trends
Some graphic design trends are ephemeral and others are worth holding on to. For your marketing designs to make an impact you should know which trends to choose and which ones to ignore.
Unless you are active in the design field, keeping up with these trends might feel a little overwhelming. And when you have a business to run, this might not seem like a plausible thing to do. A company that provides graphic design as a service will be able to relieve you of the pressure of keeping up with design trends.
3. Creating designs that convert
Your designs like the brand logo, ads, and social media images should elucidate your business's values. And they should be aligned with the campaign objectives as well.
For this, you need to be able to gauge the audience's perception of designs. This comes from years of working in the field, garnering feedback, and improvising designs, which is precisely what professionals in the graphic design realm do. That gives you one more reason to consider outsourcing design.
4. Cater to all types of marketing design needs
There are different types of graphic designs and not all brands need all of them. Outsourcing the job to professionals will make you understand which types of graphic designs to prioritize.
For example, some local brands with a very specific local audience group to target might need a lot of print ads and outdoor advertising in their marketing plan. While some might prioritize social media and web ads. Your business objectives and the positioning of your target audience determine the approach here.
And based on your approach, the portfolio of designs you need for your brand varies. When you work with a team of experienced designers you will be able to get a better idea of what designs to prioritize. And if the team handles all types of graphic designs then you will have all your designs streamlined through one channel.
5. Avoid graphic design challenges
Sometimes businesses overlook the merits of outsourcing their graphic design needs and this leads to a myriad of consequences. Intellectual property violation issues, ambiguities leading to underperforming ads, and signage mistakes cause brands to be ridiculed.
All these can happen when you use stock elements in your designs, without understanding the usage terms. Or if your design is not fine-tuned to suit the persona of your target audience. If you have been observing any such events in your marketing, it is time to consider reworking your designs.
And when you think it is time to rethink your marketing design strategy, it is time to consider a fresh approach, like outsourcing the designs.
Telltale Signs That You Need to Rethink Your Design Strategies
1. It's been years since you changed your design
Building your design strategies is not a 'set-and-forget' affair, it is an ongoing process that needs continuous monitoring and revisions. The designs that work well for your brand today might not really have the same effect tomorrow.
Audience expectations keep changing and so do market trends. Sometimes this could also be because there are some brands emerging big in your competitive space and they are setting new trends.
Due to several such reasons, it makes absolutely no sense to have a rigid design strategy and hold on to it for years. Your logo, app interface, website, ad designs – every digital impression of your business should be periodically evaluated and refreshed to keep up with the evolving trends.
Scrutinizing your metrics would be one way to know whether your design is outdated. That brings us to the next possible indication that your design needs a change – metrics indicate that your designs are not performing well.
Kimp Tip: With the ever-changing trends in marketing, you need to have both images and videos to promote your brand and engage with your customers. And social media presence has become an essential aspect. If your existing marketing strategy does not include engaging content for social media and other digital channels, now is the time to revisit your strategy.
Worried about consistently creating images and videos for your digital channels? A Kimp subscription can simplify things for you.
2. It is all in the metrics
Customer's perception of your brand quality is one main attribute to understand. Then comes the understanding of the objectives of each design.
The first metric would be the quality of your logo or the quality of the message conveyed. Does this align with the quality that customers expect from your brand?
Then comes the actual objective of each design. For a brand's logo for example – building a strong brand image might be one main goal. So, check whether the logo design has helped enhance your brand's image.
With print ads and social media ads, you might have clearer goals like increased sales, improvement in website traffic volume, or an increase in the number of app downloads. If these goals are not met, the ad design is perhaps not on point.
3. The message is not clear
Sometimes you have a clear vision in mind and you are also very clear about the message you want your design to convey but if your design does not exhibit this idea and objective then it would be of no use.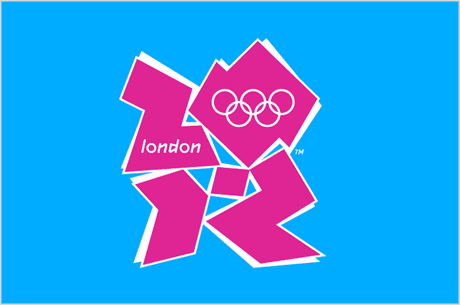 Take the case of the £400,000 worth logo disaster of London Olympics 2012 that led to a public backlash. What was originally meant to depict the venues and the spirit of the game did not convey the intended message. Even the mascots of the 2012 Olympics did not exactly receive a warm welcome.
If your brand's logo or print ads have such an effect on your audience it would be something that requires your immediate attention. Big organizations will be able to spot this quickly as there is always someone talking about their designs but for smaller organizations, your social media profiles and customer communication channels would be the places to look for such cues.
Remember that 94% of the first impressions of a brand are based on design. So, if your design looks great but people make no meaning out of it, then it would be a wasteful expense for your business.
Kimp Tip: In most cases, designs get overwhelming. In the pressure of creating something aesthetic to stand out from the competition, brands end up creating complicated designs. Keep things simple. A simple design that perfectly captures your brand's personality will be the best way to engage your customers.
Want to create simple designs that resonate with your audience? Choose a Kimp Graphics subscription.
4. You see people comparing your design with others
Comparisons happen, even big companies are not spared from expensive trademark battles! Have you heard about the 3M vs. Formula One trademark case? In 2017, the revamped logo of the Formula One racing organization received mixed responses.
3M, the adhesives and consumer goods company, did not exactly like that the new logo of Formula One resembled that of 3M's brand, Futuro. There have been constant comparisons since then. While there are subtle differences, they do appear somewhat similar, after all. See for yourself from the below image.
Such comparisons can be bad for your brand's reputation and this would be a sign that your brand needs a design refresh.
5. Your customers are not happy with your designs
Repercussions of a bad design could come for existing brands suddenly because of changes in design perceptions. Or, if the brand recently went through a massive restructuring and the old designs are no more relevant to the current model, the designs would still not connect with the customers.
The rebranding disaster of The Gap Inc, a famous fashion accessories brand, is a good example of design problems affecting customers' perception of the brand's image. The brand's old logo had made an emotional connection with its audience. Loyal customers of the brand did not like the new logo. So, the brand switched back to the old logo within a few days.
This sometimes happens when you fail to gauge the performance of your existing design accurately. Professional graphic designers and design companies will be able to help you evaluate your existing designs. Based on the evaluation you can identify the strong visual elements of your brand. You can then retain them when you go ahead with your rebranding plans.
Poor Graphic Design- What Can It Do to Your Brand's Image
Established brands have to be very particular about creating designs that are aligned with customer sentiments. Loyal customers do not always accept drastic changes to branding. So, this might lead to the loss of existing customers.
Designs that violate trademarks and copyrights lead to financial losses for businesses. Handling litigations will be the last thing any business anticipates.
If your advertising visuals or social media posts do not reflect your brand's persona, you might not be able to build a strong brand image.
Substandard designs sometimes become that one little factor that makes your customers choose your competitors over your brand.
So, now you know that bad graphic design has long-term impacts on your business and the way your customers look at your brand. And because of this, you have made up your mind to outsource your graphic design so that professionals can take over damage control, then comes the question. All of these factors make it worth spending on graphic design as a service. But then comes the question – how do you find the right graphic designer or graphic design company for your brand?
Outsourcing graphic design? Know your options
There are three easy ways to outsource your graphic design –
1. Freelance graphic designers
There are several reliable online platforms that let businesses find the best talent in the market. In this case, you will be working on a project basis.
You will have to look out for designers specializing in the different types of graphic designs. For logos, package designs, ecommerce images, custom illustrations, t-shirt designs, and other fields you might have to work with different people.
There are a few who offer end-end-end branding solutions but the options might be relatively lower there. So, pay careful attention to the designer's portfolio to be sure that you are working with the right designer for your needs.
2. Graphic design companies
Working with reputed companies that offer graphic design as a service assures the quality of designs. You will be able to gauge the quality of services from customer testimonials. All this makes it easier to understand whether you will get the intended results.
Graphic design companies often have various design tools and can provide a wide range of design solutions. You would be able to get the best resolution and quality of images that will give your brand a competitive edge.
One little problem that some brands might face while working with freelance designers or even conventional design companies is vagueness in design contracts. Unpredictable costs or expensive services could be other problems.
3. Unlimited graphic design services
An unlimited design service helps in overcoming most of the challenges that businesses face while outsourcing design. Like stringent design contracts, for example. Most design subscriptions also come as comprehensive services. So, you do not have to find different teams for different designs.
From your advertising efforts to blog images, pamphlets, and brochures for in-store marketing to billboards that grab eyeballs, you can enjoy the convenience of getting all your designs taken care of. That too, in the same place. And thus you can be sure of design consistency that strengthens your brand identity.
While working with unlimited graphic design services like Kimp, you get to collaborate with a dedicated team for your brand. Your team understands your unique design requirements and manages to provide designs tailored to your brand's image.
Are you a new business looking to work on your branding? Or do you own an established business and wish to revamp your branding by upgrading your designs? With a graphic design subscription, you can have original designs regularly created for your brand. Perfectly in line with what's trending in your industry.
A few attributes to compare when you outsource graphic design
Irrespective of the option you choose for outsourcing look into the following aspects so that you are clear about the scope of the graphic design project –
Type of graphic design services offered
Plans and pricing
Customer support for both design queries and transaction questions
Ease of obtaining revisions for your design
Transparent communication and project management
Timeliness of the team
Ability to scale your project scope
Paying attention to these little details right at the beginning will make this design collaboration much more practical for your business. And also ensure that your designs are delivered to you at the right time.
Enhancing Your Branding Strategies With the Best Graphic Designs From Kimp
Graphic design is pivotal for the growth of your business and for establishing your brand identity. So, now is the time to evaluate your current design strategies to identify gaps. And also to understand whether you might need professional support to tweak some areas of design. Even small changes can give your brand a fresh new look and make a strong connection with your customers. Sign up for Kimp's free trial today to give your brand a whole new look.