Why Graphic Design Is Important To Your Business
Ever find yourself wondering why graphic design is important to your business? Well from building your brand, to creating lasting impressions, and expanding its reach, it's one of the most powerful tools at your disposal. High quality and relevant graphics can actually make or break every interaction you have with potential customers.  
According to research commissioned by Adobe, companies that are design-led "attain more satisfied and loyal customers, competitive advantages, and greater market share". So it's not surprising that 67% of small businesses are willing to pay as much as $500 for one logo concept. Good design gets results that are well worth the investment.
Why graphic design is important to your business 
Investing in graphic design can help your business out in so many ways. Below are some of the main benefits that graphic design offers your brand.
Why graphic design is important: It creates a positive brand identity 
To consumers, strong graphic design is a show of confidence and goes a long way to building trust. When you communicate your brand's purpose and what you have to offer clearly to consumers it also shows them that you care about quality. 
Why graphic design is important: It helps you save time 
Graphic designers know how to make your brand look great across different platforms and formats. And if you're not sure about the specifics you can lean on their expertise when it comes to everything from file formats to achieving visual hierarchy that emphasizes exactly what you need to. If you do not have a reliable solution for your graphic design needs you stand to lose a lot of time trying to figure out these details.
Why graphic design is important: It gets you more engagement
If you want to increase your followers on social media or get more engagement, graphic design is key. The same is true for increasing engagement and conversions through your website. And for that matter, every one of your marketing channels. High-quality visuals attract people and keep their attention. Time and time again, consumers and businesses have said that the quality of images that they see in marketing plays an important role in their purchasing decisions. High-quality graphic design is undeniably a powerful marketing tool. 
Why graphic design is important: It helps you communicate clearly 
Our attention spans are shortened considerably because of the amount of data we access. Especially as we often access this data at breakneck speed through our devices. People are bombarded by ads left, right and center. So as a business, you only have a few seconds to grab somebody's attention and retain it. Graphic design is the best tool for this. It can help you communicate with people faster than a lengthy chunk of text. But to do this, the quality and creativity of your visuals need to be strong. And this can even help your SEO which prioritizes high-quality images. 
Why graphic design is important: It attracts and retains customers 
Redesigning your website or coming up with a new logo? Launching your brand on social media, or simply maintaining it? In any case, two of your goals will be to attract and keep the attention of your target audience. And graphic design allows you to do this by helping you create a strong, unique visual identity for your brand. It also keeps your customers coming back for more. If they connect with your brand, they'll see you, and your high-quality designs, as valuable resources.
Why graphic design is important: It helps you strengthen your brand 
Have you ever heard of a successful company that had a visual identity or even just a logo that people could easily forget? It's just not a common occurrence. All the brands out there that have made a place for themselves in their markets have one thing in common – excellent graphic design. High quality graphic design is an investment that you make to tell your brand story and share your value proposition.
Everything from your font selection to your choice of colors has a role to play in this. A talented graphic designer can convey your brand image to people in ways that they connect with. And once you've established your brand, consistently representing it will help your brand come across as reliable.
How graphic design helps you build and elevate your brand 
Now you know about some of the benefits that good graphic design can bring to your brand. So, let's take a look at how you can use your graphic design to get a great return on investment.
Graphic design brings your brand to life  
After you decide on the right personality for your brand, your next challenge will be to actually bring it to life. There are several ways in which you can use the visual components in your designs to help strengthen your branding. And when you collaborate with your designer you'll be able to help your audience connect and engage with your brand, through design.
Your logo is the face of your brand. Make sure that there is nothing amiss when you get this designed. This is the one element that people will always immediately associate with your brand. In fact it's fair to say it's the foundation on which your visual identity is built.
Your company website is what people use if they want to know more about you or your products and services. Or they simply may land on your site when they search for the product or service you offer. Either way your website must be on brand and professionally designed for this purpose. And it should be consistently updated with high-quality content – including graphics.
The color palette you choose for your brand is a very powerful tool. The colors that you pick help convey a rather strong message to your customers. So be sure to do some research on what's popular in your niche and amongst your customers. And consider how this aligns with the brand personality you're planning to portray. Each color inspires different emotions. This is why you need to be very selective when you choose colors. They tell people about the energy behind the brand.
Your typography is just as important as these other elements in how people perceive your brand. Using something like Comic Sans will create a very different reaction in a customer as opposed to something like Helvetica. The fonts that you decide on need to be in alignment with your brand personality. And most importantly the need to be easy to read!
First impressions matter – and they last
Just like in life, first impressions matter in business too. They count for a lot and they also last a while. How a person interacts with and sees your brand for the first time, can heavily influence whether they decide to continue engaging with it. The very first time that a customer is exposed to your brand could be through a business card, your website page or social media. Or they could also see an online advert, a flyer or your packaging.
As buyer journeys have changed so much over time, it can be hard to anticipate how exactly a potential customer will first interact with your brand. All the more reasons to make sure that every one of your brand assets and creatives is designed well. Part of this is making sure that your designs are relevant to, and resonate with, your target audience. Of course it can be hard to land on your best performing designs in one shot. In most cases it'll take a bit of trial and error. But as much as you can keep tweaking and updating your designs, you'll see better results as well.
Try setting aside time on a bi-weekly or monthly basis to take a look at how much engagement your designs are getting. Of course with ad campaigns you'll want to examine your metrics more regularly.
Look for the following:
Are you using your brand colors consistently and effectively?
Is the imagery consistent with your brand personality and messaging?
Is your typography engaging and easy to read, across devices?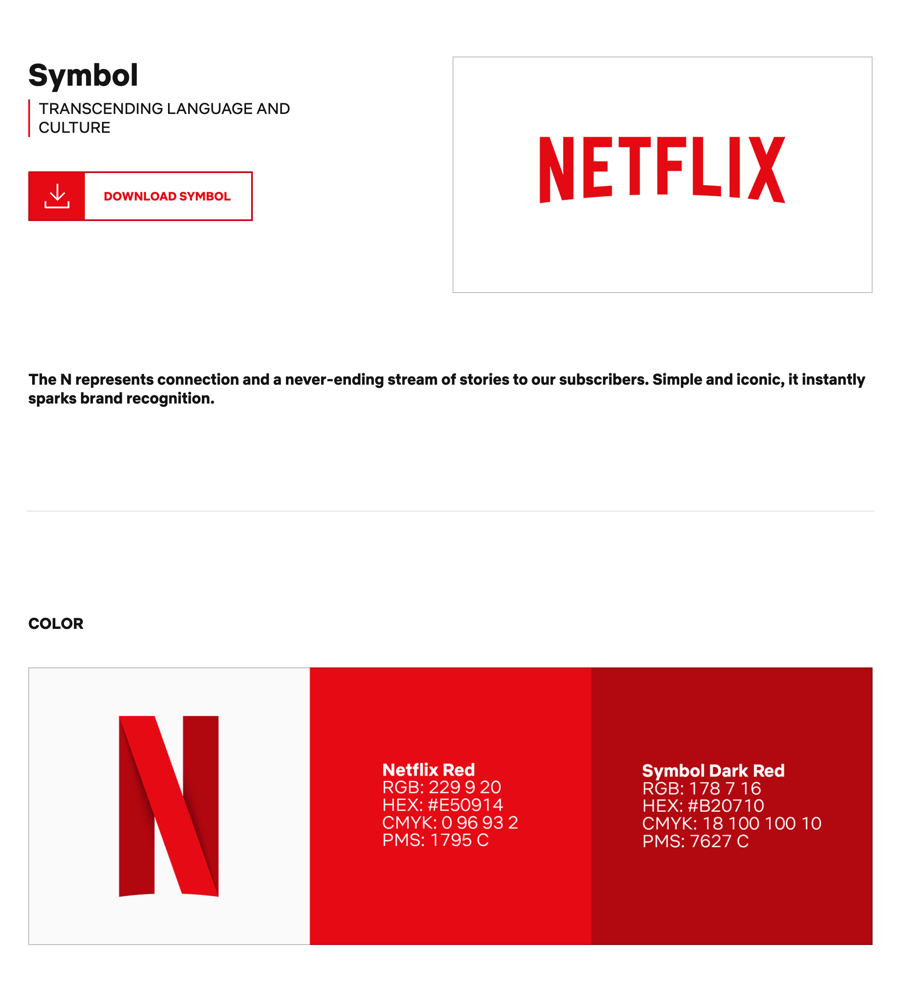 Increase sales with graphic design
According to Kissmetrics, visuals influence the purchase decisions for almost 92.6% of consumers. Having the right website design also plays a crucial role. 52% of shoppers will not revisit a site that did not match up to their level of aesthetic appeal. 
Through graphic design you can clearly convey what your product or service does and how that can benefit your customers. Now we don't mean that you'll get across every one of your value propositions in a single design. But collectively your visual identity and marketing designs can help you build a case for what you have to offer. And this can help push your audience towards making a purchase.
Add to that, in a sea of visual content [people like seeing things that are designed uniquely and innovatively. The quality and consistency in your designs can help cut through all the noise and create positive impressions about your brand. These are thoughts that indirectly occur to customers when they see a well designed logo, business card, website page or social media profiles. And this will help you build a loyal customer base. Once your designs make and reinforce a positive impression, it helps keep your brand top of mind. So it is safe to say that graphic design has a lot to do with your business' potential for growth.
Get investors and stakeholders on board
Whether it's a full length pitch deck or a one pager that's summarizing the benefits of investing in or partnering with your company – graphic design plays a big role in the impressions you make. Investors don't just throw money around. And businesses that you want to partner with will be carefully vetting your brand to see if it aligns with theirs or not.
So, you've got to be able to position your company and why it's a catch in the most compelling way you can. Your pitches and marketing collateral need to demonstrate value and also communicate your value propositions clearly. And there is no room for error. As a business, you know that you've got to spend money to make money. And working with a talented design team is one of the ways in which you make that money sooner than you think.
Establish your brand in your niche
To establish your brand in a niche market, you need to have consistently high-quality designs. When people see a logo that is designed beautifully and professionally on an ongoing basis, they are more likely to remember it. And the brand that it represents.
Likewise, people will also come across other aspects of your brand and your marketing on a daily basis. Maybe they land on your social media profiles or see your social media ads. Or they find you while googling a solution to a problem they're facing. However they land on your branded profiles and marketing channels, your designs will help keep your brand on their radar.
That said, small scale businesses often find themselves in a difficult position because they don't have a lot of money to splurge on elaborate marketing campaigns. And this can make it difficult to properly establish themselves in a niche market. But investing in graphic design and core elements of your branding, that you'll use on a repeated basis, like your logo can still go a long way. With a logo and branded templates, you can actively post on social media. And you can also repurpose and adapt your designs for your blogs.
If you combine this with targeting very specific segments of your target audience, you can make a little graphic design do a whole lot of brand building.
Build credibility with consistency 
Building credibility is one of the biggest reasons why graphic design is important to a business. You might be able to solve a problem that your customers have. But if your brand's visuals are all over the place, and hard to understand, you'll completely miss the opportunity to communicate this. To build authority in your niche and stand apart from competitors, using consistent designs is key.
Similar to how we size up professional athletes or celebrities – it's not the one hit wonders that build the biggest following and make the biggest impact. It's those that consistently deliver on what they promise to. Marketing and branding function along the same principle as well. The more consistent that you are, the more likely it is that you'll be able to build a loyal base of customers. 
Let's consider for a moment that people will decide subconsciously about a product within just 90 seconds of them seeing it. And 90% of this assessment is dependent on just the color alone! This is why you can't play around when it comes to building your brand and representing it consistently. Understand your audience. Know what appeals to them and then work with your designer to create the kind of graphics that will pack the most powerful punch.
Trump competition with creativity 
Whether you're trying to stay in line with your competition or a step ahead, professional graphic design is an important part of executing your strategies. These days there are a ton of free and DIY resources that can help businesses launch and develop their brands. This has reduced the barriers to entry in any given industry. And it's also increased the number of competitors you have to contend with.
Now competition can be a great thing. It pushes you to innovate and doesn't let you get too comfortable with sticking to the status quo. But when we're looking at this from the perspective of brand awareness and engagement, trying to stand out in a sea of other brands can be tough. This is why graphic design is important to your business and why it's worth making the investment. You'll be able to focus on running and growing your business. And your designers can focus on representing your brand in creative and engaging ways. This could involve illustrating how your brand solves your customers' problems or enhances their lives. It could emphasize features of your products or services that are unique or provide added value. By creating content that educates, informs, helps and/or entertains, you can lay the groundwork for lasting relationships with your customers.
Why graphic design is important to your brand 
As you can see, graphic design can do a lot for your brand. In fact it plays an important role in creating your brand to begin with. But it can be hard to find the right designer or service for your business. Especially if you don't have the volume of work, or the resources, to justify hiring a full-time designer. On the other hand, hiring freelancers can be tricky because you'll have to constantly be vetting designers, and you won't have contingency plans if anything unexpected happens. And while agencies can address some of the pain points of working with freelancers, they can just be too expensive.
If you are having a hard time trying to navigate all these options, try Kimp out. We offer graphic design (and video design) subscriptions for a flat monthly fee. You can work with a dedicated team, request unlimited concepts and unlimited revisions, and never pay more than the flat monthly fee. And each of our subscriptions starts with a 7 day free trial. Check out our pricing page, or drop us a line on the live chat to learn more! We'd love to help you get started with using professional graphic design to grow your business. 🙂