The Top 4 Flat Fee Video Editing and Design Services
Social media rules our lives today. Whether you are a content creator or a business owner, staying away from the internet is a luxury no one can afford. Many ventures rely on digital marketing and advertising for their success more than any other medium. And to keep up with the competition, most brands choose one type of content on priority – video. With a flat fee video design company, you can take care of all your marketing videos in one place. Want to know about the popular names in this segment? We got you covered.
But first, let's talk about video marketing a bit. That should help you understand why videos are a big deal after all!
Video Marketing 2023
Video marketing is now everywhere. If you are on a social media platform, you know that having videos on your profile is the key to organic reach. Even in digital advertising, video ads see a higher engagement compared to other static graphic ads.
While the equation of More videos = More reach looks simple enough, we all know the reality. Ideating video content, recording them, editing them, and then branding it so that marketing works is quite hectic. Even more so, when it's not the only thing you do full-time.
The need for a partner to handle these to accelerate your growth is imminent today.
And the volume at which you need videos made ready, suggests that unlimited design services that provide this at a flat fee are the best choice.
So, how do you choose one? And what exactly must you know about video marketing before you select the right flat fee video editing and design service?
Well, these are the questions we are here to answer with our insights on video marketing trends in 2023. And an in-depth analysis of the top four flat fee video editing and design services.
Your video marketing swagger is about to change, and we are as excited as you.
Let's get right into the best video marketing trends in 2023 and how they affect your business.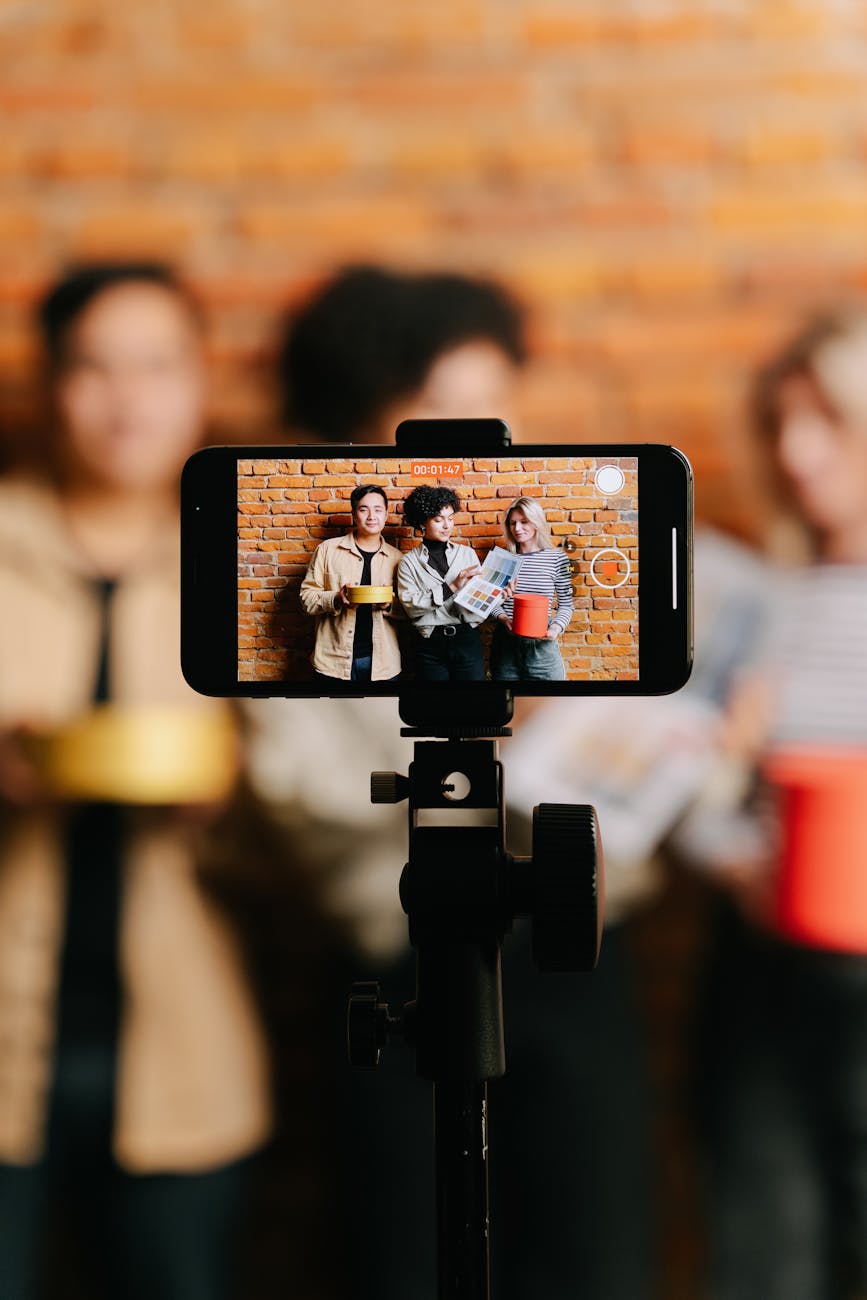 Video Marketing Trends for 2023
Every social media platform now has a VIP line for creators and businesses working with videos. You get better reach, engagement, and all the other metrics on the platforms. But video is a broad topic. It is not about just converting all the content you have into videos and expecting overnight success.
So, here are some trends you should be aware of this year.
Length: Short-form videos are getting high traction across Tiktok, Instagram Reels, Twitter, Snapchat, and Facebook. For long-form videos, repurposing your blogs and other educational videos, such as how-to videos, product features, and FAQs, are the expert picks now.
Marketing: Videos are now the front-runner for video ads, product promotions, and SEO too. In fact, with the right keyword, you can list your YouTube video before your website itself.
Website: Ditch the static graphic design for product videos and video landing pages for higher conversion rates, longer views, and customer engagement.
Social Proof: Sharing customer reviews and testimonials is a great way to build trust in the community. Lend a personal touch and authenticity to these via video testimonials.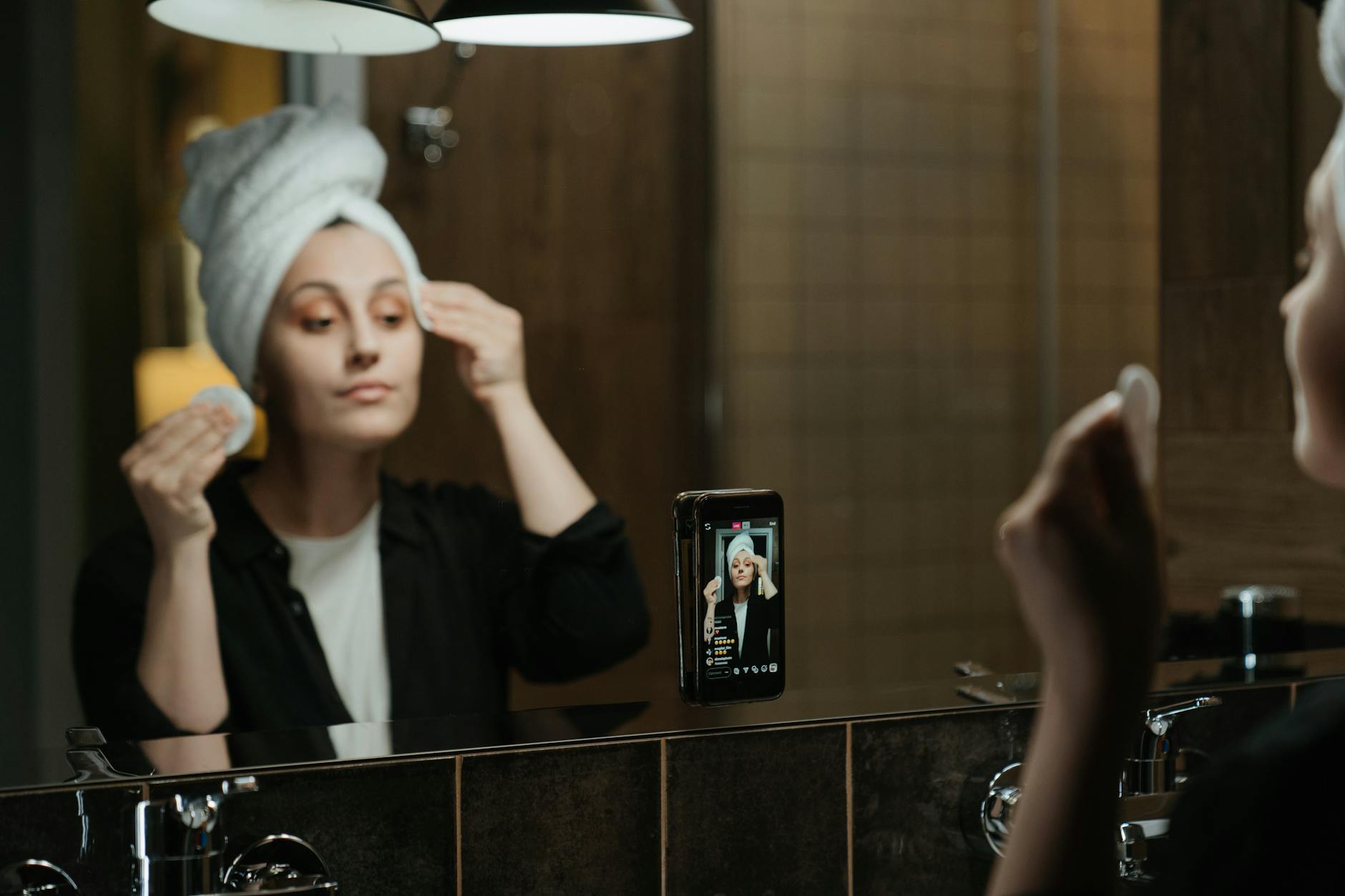 You can create trending and informational videos from the comfort of your home with the right editing and design service.
While video production seems expensive and intimidating, most of these are easy to achieve with the right design partner. You can outsource them to someone who can convert your raw footage, images, and concepts into coherent and engaging videos.
Who that someone should be and what is the right approach to find them is coming right up in our next section.
Scroll to find out more.
The Top 4 Flat Fee Video Editing and Design Services
Unlimited video design services give you the flexibility of experimenting with video content and having a diverse content marketing plan. You can pull a lot of audiences in with videos, but it takes a lot of effort to make them perfect.
Businesses spend a lot of time ideating and creating videos, which is also an expensive process. So, you need a design partner who can spruce them up and tailor them to different social media platforms. Now, this is steady work and can easily drain your bank balance.
With flat fee video editing and design services, you can seamlessly integrate videos into your marketing and advertising campaigns without spending a lot of money. You can also experiment to see what works better to create stronger and better campaigns in the future.
The unlimited request and flat fee take away the pressure of choosing the best video and spending a lot on production.
There are many unlimited graphic design service providers in the market, but not all offer video and motion graphics. These designs need nuanced design sensibilities and a knowledge of what works across platforms.
We bring you a detailed analysis of some unlimited design services that offer video editing and design at a flat fee. With this guide, you can choose the company that best suits your requirements and get started in no time.
With any further ado, let's dive right in.
Kimp is an unlimited graphic design and video design service provider. We have been in this industry since 2003 as a traditional design agency and recently switched to a subscription model. This means the team brings a lot of their sensibilities from that format to an exciting, flexible model.
Kimp has an in-house design that works across multiple time zones to provide quick turnaround times for your request. With all of Kimp's plans including the Kimp Video plan, you get a dedicated design team with three designers and one project manager for all your needs. You can create unlimited requests, user accounts, and brand portfolios in a single subscription.
The video request process is quite simple :
You can choose either a video-only plan or a video+graphic design plan. Once you sign up, you can raise design requests via Trello or email.
The team needs you to upload design briefs with your company details, design requirements, branding guidelines, references, and samples if any.
Once you do this, the designer works on this and delivers it in 2-4 business days for most videos.
You can mark your revisions and feedback in Trello or talk to the project manager.
Once you are happy with the output, you can go ahead and download the final files.
Kimp optimizes all videos for mobile and delivers in the quality and format you request.
Pricing models
As we mentioned before, Kimp has two flat-fee monthly plans for video editing and design services. One is a stand-alone and purely video-based plan, and one is a video+graphic design subscription.
Kimp Video plan costs $699/month and covers all of their video design and editing services for that flat fee.
This includes sourcing stock images, audio, and video for your final video.
Kimp Graphics + Video plan costs $995/month and covers all their video and graphic design services. You get two active video projects under both these plans.
Kimp covers the following video services.
Inclusions
Basic video editing, including but not limited to adding thumbnails, text overlays, editing raw footage, and merging raw footage,
Popular video types like company culture videos, demo videos, educational videos, FAQ videos, social media content, testimonial videos, and simple explainer videos.
Simple animations of static images, logos, and character designs.
Basic and advanced GIFs
Cinemagraphs
Video ads
Promo videos
Exclusions
Marketing strategy
Video production
Transcribing videos
Whiteboard videos
Advanced explainers
Advanced animations
Storyboarding
What are the users saying
Pros and Cons Analysis for Kimp Subscriptions
Pros
Kimp offers comprehensive design services while they source stock images and videos with a commercial license for you.
If you add on subscriptions for higher active project volume, you get access to a 105 discount when you sign up for 2 or more subscriptions.
The company also offers custom plans for agencies with a high volume of work.
Kimp also rewards long-term relationships with special discounts for clients when they sign up for 3, 6, and 12 months.
Cons
Kimp does not cater to storyboarding, whiteboard videos, and transcribing videos
One of the oldest video designing and editing companies in the unlimited category, Flocksy, began in 2016. The company provides graphic design and video design services besides copywriting too.
You get unlimited requests and a 14-day money-back promise.
Flocksy has a simple and interactive onboarding process :
Choose a plan, sign up, and fill in the brief to tell your requirement to the design team.
Once the request is on board, a timer shows the estimated turnaround time and the subsequent progress.
The first draft takes 24-48 hours, and the subsequent revisions' duration depends on the changes you mark.
You can also connect with your project manager via email, dashboard, or phone support based on the plan you chose.
Pricing models
Two of Flocksy's subscriptions include graphic design, video, and video editing services. These plans are the Gold plan and the Platinum plan.
The Gold plan includes both video editing and motion graphics. And the Platinum plan includes everything in the Gold plan plus an active web project, PSD to HTML, and PSD to Drag and Drop Builders conversions too.
Inclusions
Video editing services for speed or length
Adding or removing sections in videos, including intros, endings, and transition adjustments.
Updating colors in videos
Voiceover edits
Animations in ads, Facebook covers, and static images
Audio and music updates in videos
Exclusion
No wedding video edits
No video edits for footage longer than 5 minutes
What are the users saying?
Pros and Cons Analysis for Flocksy
Pros
It is one of the few companies that offer phone, email, and chat support.
You can get unlimited projects done under a single plan
It provides access to high-quality stock photos and a template library
Reasonable turnaround time of 24-48 hours
Cons
Unlimited user support is not available even in the higher-end plans
Basic plans only support one project at a time
Flocksy offers just the basic video editing services
As a popular name in the world of unlimited design, Design Pickle was founded in Scottsdale, Arizona. With its global team, the company caters to a wide range of graphic design and video design services with a subscription model.
Design Pickle is pretty easy to use for video design.
On your Design Pickle dashboard add your design brief and include all the details about the video you would like.
Your designated designers start working on your video and based on the type of video you request and the complexity of animations involved the turnaround time varies.
Once the video is ready you can communicate any revision requests through your dashboard.
Finally, if you want to freeze the design, you can download the file and go on with your next request.
Pricing models
Of the three plans that Design Pickle offers, only the Graphics Premium plan covers motion graphics. This one only includes basic video editing like adding transitions, subtitles, and simple video stitching. And some minor video template editing can be done too.
Priced at $1695/month this is one of the most expensive motion graphics subscriptions in the market. But it includes both custom graphic design, custom illustrations and motion graphics. With desginated designers working on your project and an onboarding manager to make communications simpler the workflow is pretty convenient.
Inclusions
Animated typography
Animated logos
Advanced animated titles
Product animations
UI/UX animations
Animated graphic loops
Template editing
Animated ads
Exclusions
Video Editing – manipulation of raw footage
3D animation
Voiceovers
Audio transcribing
What are the users saying?
Pros and Cons Analysis for Flocksy
Pros
The plan covers a wide range of motion graphics types including animated typography, logo animations, explainer videos, and more.
Even advanced GIFs and animations can be taken care of.
Though video editing is not part of the plan, basic video stitching and transition effects can be added.
Cons
The pricing of the Graphics Premium plan is one of the biggest turnoffs for small businesses. It costs nearly double the rate of most other video design subscriptions.
Even for the price, the plan only covers videos up to 5-minutes long.
Video editing is not part of the plan.
The turnaround times vary largely based on the video type and some can take more than 7 days.
Delesign has been in the industry since 2017, offering simplistic graphic design and video editing services for businesses of all sizes. They also offer web development and content services. The teams work in two shifts: 6 am-4 pm and 6 pm-4 am for constant support.
When you sign up for the service, you can add your design requests on their custom platform. The company then matches you with a designer that will work for you the best.
You can choose the shift for your designer and can also change them if it doesn't work out for you.
The design team works on your designs for 2 hours a day, and they usually have a 24-hour turnaround time. Complex projects may take more time, but you can always add more hours with additional subscriptions.
Once you review the design and finalize it, you can download the design from the portal.
Pricing models
Delesign has only one subscription plan for video editing and design services. The video plan costs $899/month.
You can have unlimited active projects and two hours of the allotted design team with 24×7 customer support.
Delesign offers a 14-day money-back guarantee so that you can commit after seeing some progress. You can also connect with the design team via slack, email, and the client portal.
Inclusions
Character Animation
Animated Titles, Logos, and Typography
UI/UX Animation
Converting Static to Animated Designs
Simple Explainer Videos
Animated Social Media Ads and Posts
Graphic Loops
Basic and Advanced GIFs
Demo Videos
Basic Video Editing
Stitching together raw footage
Basic Color Corrections
Exclusions
3D Assets and Animation
Frame-by-frame animation
Transcribing videos
Shooting videos and images
Whiteboard Videos
Cinemagraphs
What are the users saying?
Pros and Cons Analysis for Delesign
Pros
The plans are inexpensive for the services offered in the $599 plan, since it includes graphics, videos, and content writing.
Delesign is a perfect choice for people looking for a large volume of video editing projects.
Cons
The TAT is slow at times.
Only basic video editing services are available.
No trial period is available.
Conclusion
While you can work with any of these video editing services, some have advantages over others.
While Design Pickle is good, the limited video editing scope and heavy price tag might be a limitation for small businesses. Delesign is a good starter service, however, the video editing services are quite limited.
Weighing both the pros and cons, if you have to choose an unlimited design service with a wide range of video editing and design services at a reasonable price, Kimp is an ideal choice. You get everything from animations to GIFs and video creation within a single plan.