9 Ways To Build Customer Trust As A New Business
Having reviews and ratings is something that is really important for your business' credibility and to build customer trust. This is more true now than ever, as customers increasingly rely on a brand's social media and overall online presence to make decisions. But what do you do if you do if you're a new business and don't have many reviews yet? 
As a new business, figuring out how to build customer trust can be challenging. But, it is not something that is impossible to achieve. In this blog, you will find some helpful pointers on how you can go about winning your customers over – as well as what to avoid doing!
What the numbers say
For any business, it's important to know what drives customers to engage with a brand. Or what makes them run in the opposite direction.
Buying based on trust
81% of customers say that they need to be able to trust a brand in order to be able to buy from them!
In another study, almost 7 out of 10 customers stated that the reason they would need to trust a brand to make a purchase is because of the spread of fake news and false information. On the other hand, 6 out of 10 customers around the world stated that the need for trust is because of product based concerns. In this category, 36% of global respondents said that because there are so many new products on the market, they need to know that what they are investing money in, will not be a waste. 
The customer experience factor
Creating the correct level of customer experience is also vital for building trust as shown below.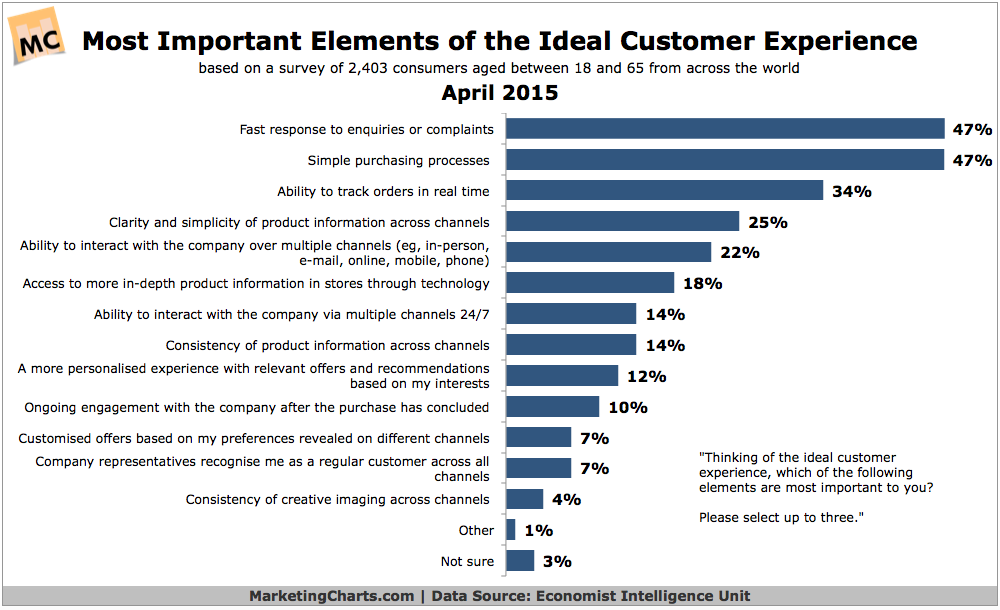 Transparency speaks
When you build trust, transparency is also equally important. According to a study done by Accenture in 2018, 66% of customers think that transparency is one of the most attractive factors about any brand. This includes different areas of transparency such as where you source your raw materials from, how you treat your employees, and what your non-profit initiatives are.
With these stats in mind, let's take a look at how you can build customer trust 
Provide excellent customer service
Customer service is one of the main factors that will either make or break a business. Therefore, whether you are dealing with a current customer or a potential one, you need to make sure that you make for a strong impression that fosters trust. Be friendly, authentic, attentive and professional. And consistent!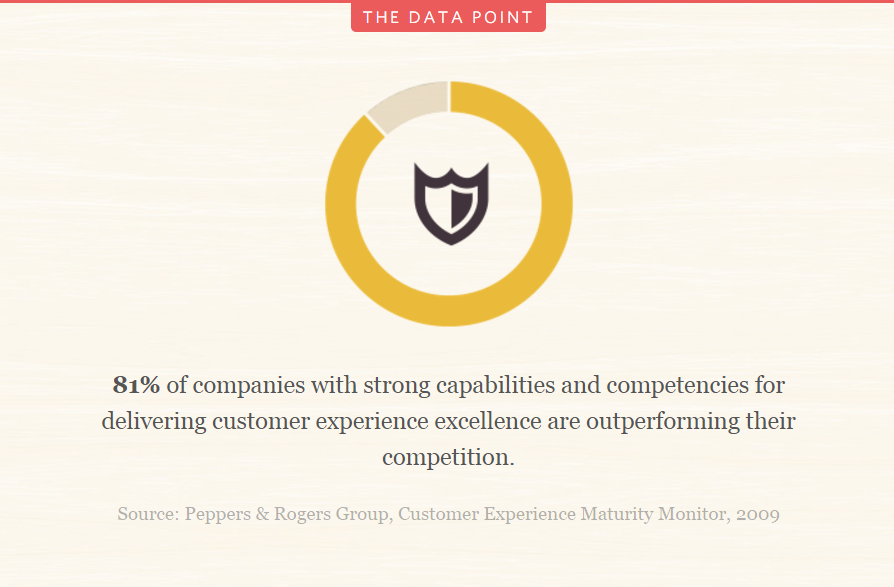 Build customer trust with a credible online presence
You will need to have a website at the very least. Today, most customers will want to see how you present yourself before they buy from you. Your website will need to convey to them qualities like trustworthiness, the level and standards of services or products you offer (think detailed descriptions!), and your satisfaction guarantee. Be sure to also clearly display how customers can get assistance from you should they need it. When you can, start adding reviews from customers to your website and encourage customers to leave honest reviews that would help other buyers make their decisions.
Provide a solid satisfaction guarantee and you keep your word
If you are a new business, your customer will feel much better doing business with you if you provide a satisfaction guarantee. It should allow for them to have their money back or goods exchanged. This is because of the fact that they have not done business with you before and according to them, buying from you may involve a small risk at least. So be proactive and let them know they have nothing to worry about.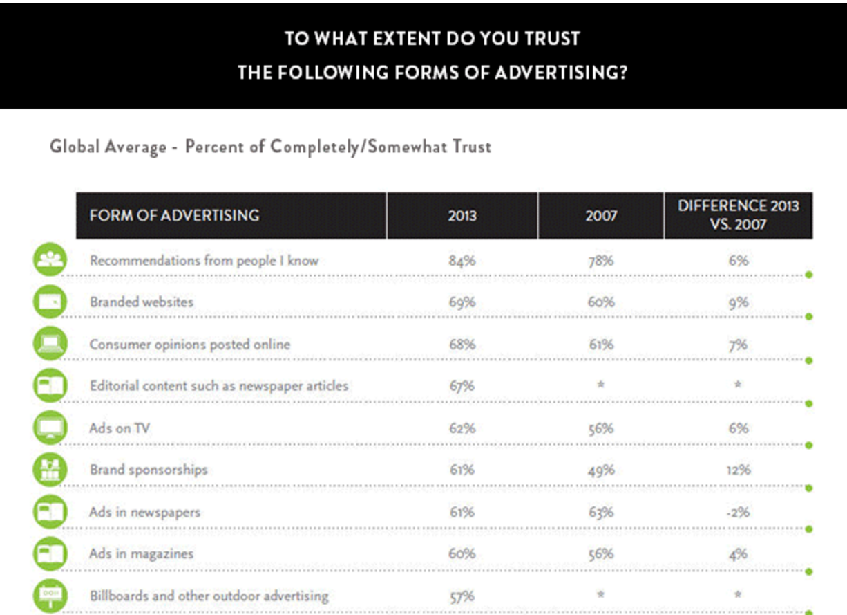 Have a strong social media game
Your social media should also come across as credible as your website. Be very responsive and get back your customers' posts and messages within 24 hours. Be very attentive to what the needs of your customers are. Instead of simply being reactive, adopt proactiveness and share useful tips and info about your products and services.
Take customer feedback into account
Another great way to build customer trust would be to act on their feedback. This will help you create a continuous cycle of improvement within your business. And when your customers know that they are heard and what they have to say is valued, it will help them trust you more as a brand.
Customers trust brands that take a stand
People are very vocal about the stand that they take on social issues today. And research shows that 64% of consumers are belief-driven. This means that they will trust brands more when those brands take a stand on the same social values that they stand for. And when we say take a stand, we mean more than just posts. But to take initiative for the causes that resonate with your brand, and actively contribute to their betterment.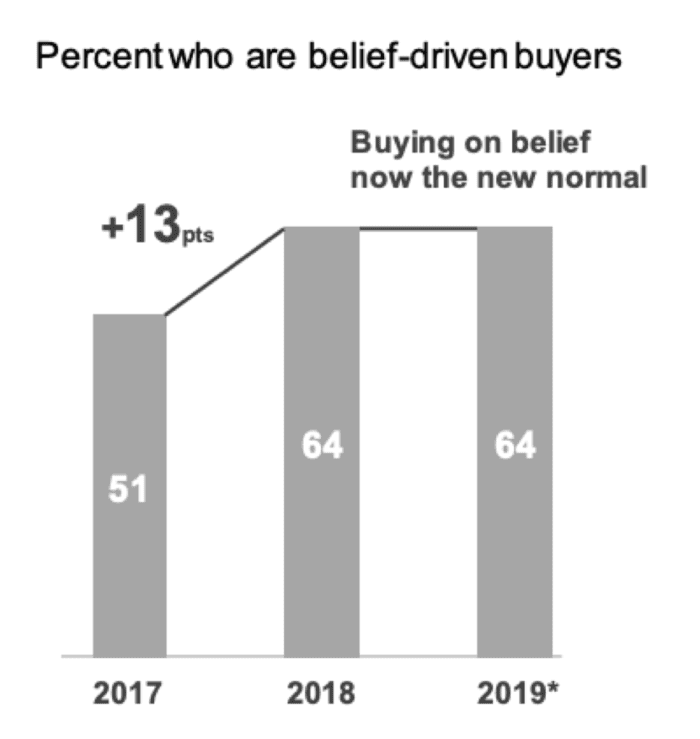 Share engaging content to build customer trust
Post relevant content that is educational and informative. You can also share the story of your brand and show customers some behind the scenes glimpses. Posts about your team, your values, and goals could go a long way to making customers feel connected to you.
Your content designs need to maintain consistency and quality. Everything from you social media posts to communications that are sent out from your brand need to be immediately recognizable to your customers. Create and use a set of templates to speed up the process, and keep your fonts and brand colors consistent. Oh, and don't forget your logo!
Be sure to keep things original Maintaining your authenticity is very important. As we always say, get inspired, but do not outright copy other brands. What you need to be doing is building your own identity.
So far we've mentioned methods to help you build customer trust. And now we'll point out a lurking dangers that can cost you the trust of your audience.
Avoid these mistakes so you don't lose you customers' trust 
Having overly promotion based marketing
Having a good discount is great. That said, if your website and other online profiles are completely focused on sales and promotions alone, your customers will get turned off. They may feel like you're looking for sales more than to provide value. Alternatively, they might start to wonder what the catch is. When people are being offered everything at really low prices, it can make them question the quality. So be strategic when you decide to offer savings and discounts.
Advertising unclear pricing 
Make it clear how your pricing works. If you have hidden fees that your customers are not made aware about, they will feel that you're untrustworthy. This is not the feeling you want someone to associate with your brand. Make sure that you are fully transparent with any fees that will be charged.
Generic customer interactions
No matter what medium of communication you use (social media, email or website) you need to customize your customer interactions as much as possible. Many people actually shop with small businesses because they like the personal touches. Do not lose your edge by making all your responses obviously automated.
Outdated info on your website
Your current and potential customers will need to know that they can get in touch with you. If your contact details are not correct or updated, and if your website is not working properly, they will go elsewhere for business. If your social media pages have not been updated for months or weeks even, customers will feel discouraged. Make sure that there are no barriers to the touch points that you provide customers.
Security breaches
If your customers' confidential information is compromised they will certainly never want to do business with you again. Your payment gateways need to be trustworthy and you need to assure customers that your site is completely safe and secure.
You can't succeed if you don't build customer trust
That's the bottom-line. You need the trust of your customers, because that is the only way you can ensure that you continue to get business from them. So maintain transparency and focus on adding value to what you give your customers by means of excellent customer service. This also means maintaining a great online presence, featuring well-designed content.
And it also means avoiding issues that will cause you to lose your customers' trust. The importance of creating a great first impression can never be stressed enough! And neither can the importance of creating a great second, third, and fourth impression. ?