8 Last-Minute Valentine's Day Social Media Post Ideas
What do you think of as soon as February begins? Your usual monthly productivity goals or "Whoa! February is here – time to work on Valentine's day campaign"?
If it is the latter, then we know you are a marketer or run a business.
Either way, Valentine's day is one holiday where the ticket price may be usually small, but the volume wins over many other holidays. Everyone likes love, affection, and the prospect of gift-giving. Valentine's day is a culmination of all these aspects, so it is a huge win for brands.
Over the past few years, customers have become cautious of not giving into blatant marketing techniques and look for more nuanced and personalized campaigns from their brands. Even those who do not actively take part in celebrations look out for authentic campaigns and advertisements from their favorite brands.
This puts a lot of pressure on businesses and marketers to hit it out of the park every February.
We understand the pressure and are bringing you a few well-curated, last-minute Valentine's day social media marketing ideas.
But before we dive into those, let's take a look at why Valentine's day marketing is such a great opportunity. And why specifically on social media.
Valentine's Day marketing
Who doesn't like love? Even if it is not romantic love, people love showering their favourite people with affection and seeing their reactions. It is sort of the universal language that you can use to connect with people anywhere in the world.
So obviously, the season of love is also a season of gift-giving. So, Valentine's day is an ideal holiday for all industries if they know how to tweak brand positioning and marketing.
But are there numbers to back the claim that Valentine's day marketing brings you a great ROI?
Well, studies tell us that just in the USA, we expect the total spending on Valentine's day to be 18.2 billion dollars. Over 61% of Americans plan to celebrate it in some way, shape or form with their partners. But, the trend does not end there. People also shop for gifts for their friends, family, pets, and coworkers.
And even though the most popular gifts are small ticket items like candy and greeting cards, between those items, flowers and jewelry Valentine's Day generates more than a billion-dollar sale every season.
So now we know why businesses should invest in Valentine's day marketing. But the question of why social media remains.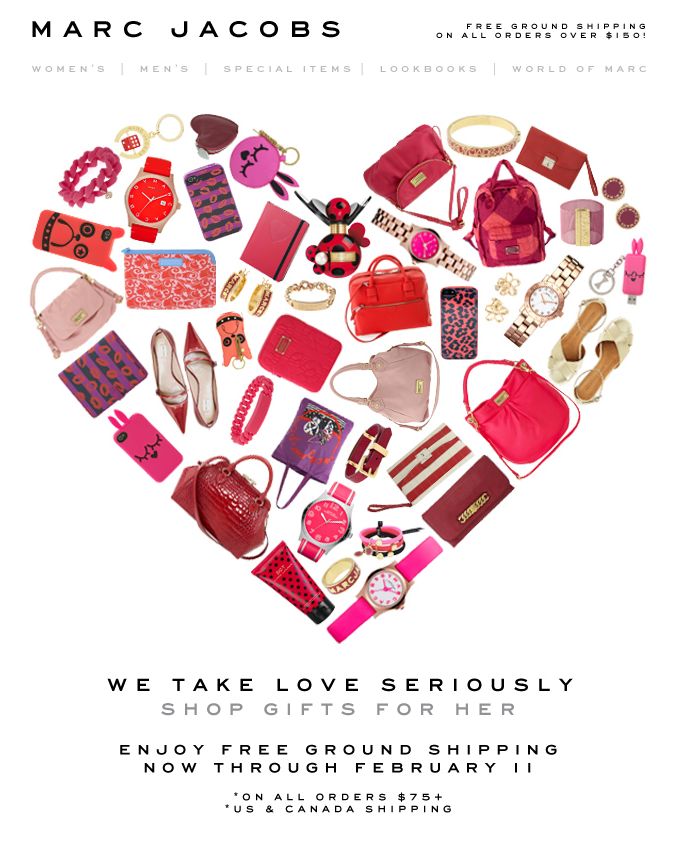 Social Media and Valentine's Day marketing
Ever since the COVID-19 pandemic started, most of our shopping has moved online. This trend is here to stay with over 41% of consumers confirming in December 2021 that they shop online daily or weekly.
Marketing rule number one is that you meet your customers where they are if you want your campaigns to bear results. And that is why we recommend you launch Valentine's day marketing on social media more than any other channel.
But we have another reason based on who you should target this Valentine's day.
According to studies, younger millennials and Gen Z are the ideal target audience for your Valentine's day marketing campaigns. Where are they all the time? Yes, on their phones scrolling through social media.
Traditionally, Facebook, Instagram, and Twitter see a high volume of Valentine's day content and that is obvious from the numbers you see below. The thing to remember is that you must have a presence wherever your customer is. S don't just use Facebook and Instagram. We recommend including TikTok, Snapchat, and YouTube too, if that is where your audience is.
So now we know why a brand must invest in Valentine's day marketing and why it must be on social media of all places.
Now, it is time to get down to business and see what content works the best for this holiday, and ways to replicate those ideas for your brand.
Let's get to it.
8 Last-Minute Valentine's Day Social Media Post Ideas
We all have met a customer who orders something last-minute and makes us rush to deliver it just in time for Valentine's Day. And the size of this audience segment number is bigger than you think. So, you can never go wrong with a last-minute Valentine's day marketing campaign, especially on social media.
So what works? And how do you craft the perfect content for this occasion?
1) Last-minute Gift suggestions
Getting the perfect gift for a loved one is a tough task. Even if a customer has chosen you, they still might be stumped on what to get.
If you can make this easier on them, they will be eternally grateful and more likely to become your repeat customers.
So the ideal content and a must-have in your Valentine's day marketing campaign is a gift guide.
People love gift guides because it is a catalog that a brand has tailored to their exact needs so that they can pick one easily. You can also categorize your Valentine's day gift guides such as gifts for boyfriend/girlfriend, gifts for spouses, gifts for friends, gifts for coworkers, and so on.
Kimp Tip: Gift guides work best when they are visual. And there are many options to curate gift guides on social media by theme. Choose bright and love-themed colors such as red, pink, or orange in your gift guide design. Opt for decorative fonts or custom fonts for headings that evoke an emotion of love. And use the more typical serif or Sans-serif fonts for descriptions.
Looking for inspiration for gift guides? Check our blog here and if you want to replicate them, just sign up for the Kimp Graphics+ Video subscription. We've got you covered!
2) Valentine's Day themed posts
Even if you do not work with a product directly related to Valentine's Day, we still encourage you to post Valentine's themed posts. Love is universal, and there is no harm in celebrating a day of love. In fact, creating topical content can improve your engagement rates, which can translate into higher follower acquisition and eventually sales.
So what kind of social media posts work for Valentine's day?
Do a photoshoot of your products with Valentine's Day based props
Wish your customers and followers for Valentine's Day with custom illustrations, doodles, and brand mascot illustrations.
Create quizzes and puzzles that combine your product and the holiday. For example, you could work on a puzzle of "things your partner likes" and include your product in that list too
Kimp Tip: You can experiment as much as you want for Valentine's Day. Compared to other holidays, the rules aren't so strict. But, you have the pressure of ensuring your content stands out on your customers' feed and conveys that it is about Valentine's day. Pick offbeat colors such as Purple, coral, blue, green, and so on within the theme to stand out.
If you want to create illustrations for your Valentine's day campaign, try Kimp Graphics! And if you need help animating those designs, try Kimp Video.
3) Giveaways
When you are planning a last-minute campaign, you need something to hook the user in. Something that excites them and motivates them to take part in your campaigns. And what better motivation than winning a gift or prize?
Yes, a Valentine's Day giveaway must surely be on your list. Giveaways can work wonders for engagement, building brand loyalty, and spreading brand awareness. They usually involve the customers commenting on your posts, sharing them with friends, and creating content on your behalf.
Freebies and giveaways make customers feel appreciated as well. And if you design your posts well, they can stand out in the horde of other marketing campaigns, bringing people to your profiles.
Kimp Tip: While announcing giveaways on social media feels pretty straightforward, a little finesse goes a long way. Ensure that you highlight the product and the brand, keeping the text to a minimum. Include details in the caption if you need to. You can also look at video announcements for a higher reach.
Create quick videos for your social media marketing with a Kimp Video subscription!
4) Promote Valentine's Day themed AR Filters and Stickers
Where do you see the most engagement on social media these days? Stories or posts? We bet it is through Stories. Social media users are obsessed with the many AR filters and stickers we see on platforms like Snapchat, TikTok, and Instagram. They are not going away anywhere, so why not embrace them?
Since we are working last minute here, launch a simple sticker that promotes your brand and fits the season of love as well.
Promote these stickers and AR filters via a social media post across channels, encouraging customers to try them out. Frame it like a challenge and sit back while your followers excitedly create content for you.
One of the largest jewelry brands in the world, Tiffany & Co. used this technique a couple of years ago, and it exploded on the internet.
Kimp Tip: If you have the time and budget to work this filter game on just one platform, we highly recommend Snapchat. According to a report released by the platform, Valentine's Day content sees a 175% higher share rate than others. And brands also see a 101% hike in their swipe-up rate and that is amazing.
Snapchat is also working on launching catalog-based lenses for customers to try on products, so the time to enter the AR market is now.
Looking for more Snapchat marketing ideas? Check our guide here. And if you want content that fits the platform, Try a Kimp Graphics + Video subscription!
5) Embrace the Valentine's aesthetic
Sometimes the smallest things can make a vast difference. Aesthetics are a huge thing on most social media platforms. This is especially true for Instagram, TikTok, Snapchat, and other visual-heavy and grid-based social media platforms.
And if you have content that fits the theme (such as last-minute sales, discounts, giveaways, and so on) then adding a Valentine's Day touch to your designs will work especially well.
It can be a frame that has hearts and roses in it, a moody pinkish/red filter, and so on. When you post content with the same design treatment, customers can spot your content more easily. And it also makes the feed more attractive. Just check out the examples below:
Kimp Tip: Developing a holiday-themed Instagram aesthetic is easier than you think. Work with a professional design team with a Kimp Graphics subscription and iterate until you find something you like. The team can then use that as a preset and develop all your content with the same visual tone.
And with our unlimited graphic design and video design subscriptions, you can create your designs for a flat fee.
6) Create animated videos
Video content reigns supreme on social media. Irrespective of the platform you are posting on, video content can help you improve your reach. And there are so many options in the format too for social media videos. Right from Instagram reels, IGTV, Twitter Video, YouTube Shorts, Snapchat videos, and Facebook Watch, the scope for distribution is so big.
You can also use the power of storytelling to reach your customers' hearts more easily with a video than a static image. But how do you produce elaborate video campaigns when you are working at the last minute?
We have just the solution for you: Animated videos. Yes, no recording, no production issues, no expensive setup. Just a talented design team that can bring your idea alive for this Valentine's day campaign.
And speaking of Valentine's day, people usually associate animated videos with cuteness stemming from cartoon nostalgia. This emotional connection can work wonders for you.
The examples above show us how animated videos are the perfect fit for any Valentine's day campaign.
7) Interactive content
Starting a relevant conversation can go a long way on social media. So, if you are truly looking for something easy that can keep your profile active on that day and also engage your audience, interactive content is the way to go.
Everyone on the internet is essentially looking for connections. And on Valentine's Day, a lot more people want to join the conversation, which makes it a great time to speak to your customers.
Interactive content that requires an action from the customer reels them in. People love tapping, commenting, reacting, and reposting on the internet. Check out the Twitter campaign below by Mumbai Metro. They are encouraging customers to connect with them and making their brand relevant too at the same time.
8) Don't forget to have a laugh
Last but not the least, Valentine's day is not just about love and mushy feelings. Everyone from single people to pet parents are celebrating their loved ones on Feb 14th, and you need a content idea to grab their attention too. Humor is the best resource for that.
People love engaging with and laughing at topical content. Create memes, GIFs, and other humorous posts on social media. We guarantee you that you will see your best engagement and share rates on these posts.
When the world is going gaga on love, you will provide much-needed comic relief to your customers and stand out in the process.
Do it well enough, and they may not even spot the brand integration.
Launch your Last-minute Valentine's Day campaign with Kimp
Never miss a holiday on social media. Holidays can skyrocket your growth on social media, and every brand must embrace the power of that. With no exceptions!
Think Valentine's Day marketing and other types of holiday are too expensive? Check out the Kimp Graphics and Kimp Video subscriptions, and we bet you will change your mind.
Right from social media image posts to illustrations to animated videos, you get everything under one roof. And with unlimited requests and revisions, you can plan the best campaign ever. All this comes at a flat monthly fee and no hidden charges.
So why wait? Sign up and test the service out for yourself with a free trial!