Increase Engagement With These Social Media Post Ideas
Social media serves more than just one purpose. Apart from increasing brand awareness, it will also help you engage with your customers, help you drive more traffic to your site, and increase your sales, if you do it right. But it can be hard to keep coming up with unique social media post ideas. 
That's why we've put together this blog, to give you some new ideas to try out and experiment with. This in turn will help you make the most of your social media presence.  
Social media post ideas to help you keep your audience engaged 
If you are managing social media for your company, you may already be familiar with some of the social media post ideas that are effective on different platforms. But chances are you're only using one or two of the platforms. Below you'll find a snapshot of each, and why you might want to consider each.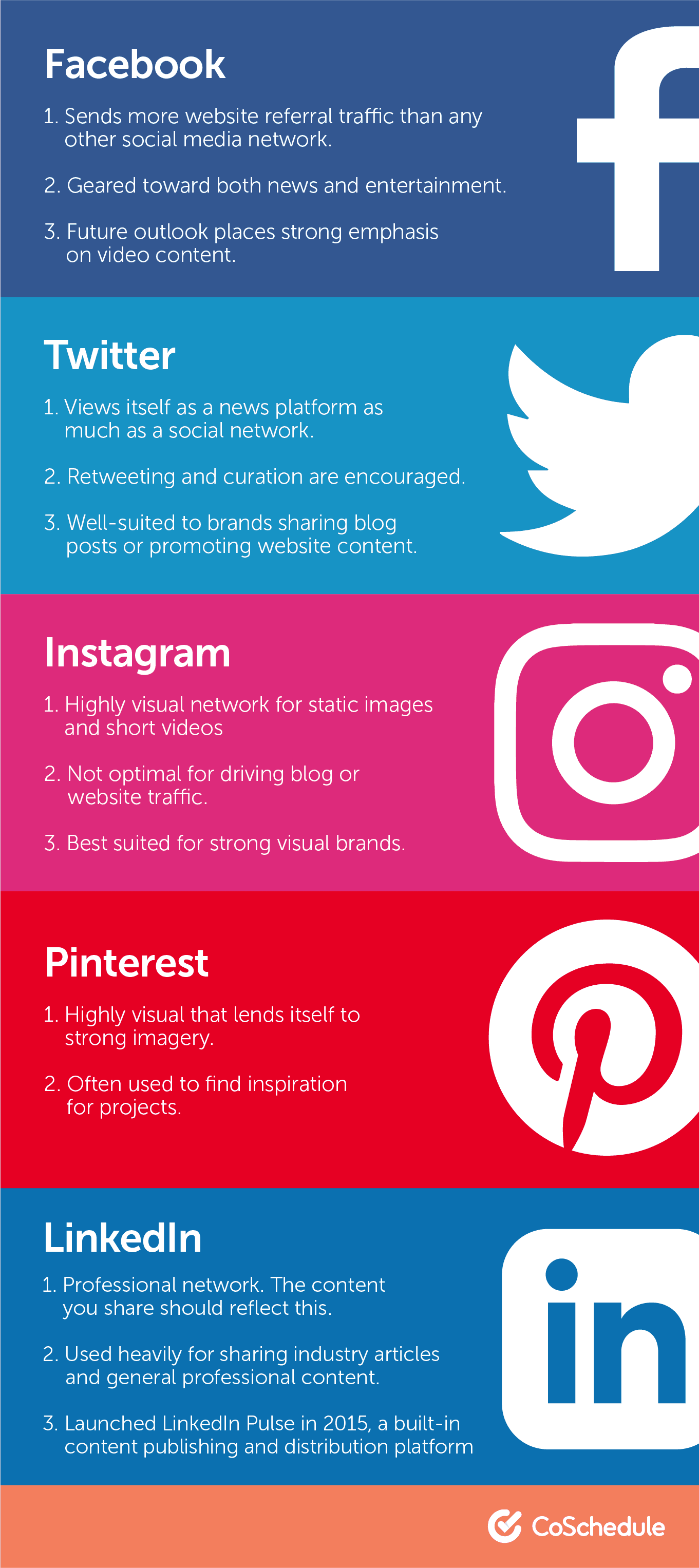 Create a daily, weekly or monthly series of posts 
Want to create more consistency amongst your posts and ensure that they feel aligned? As opposed to a random bunch of posts? Consider creating a series.  When you start a series, of posts you give yourself the chance, as a business, to interact with your followers on a more regular basis. Be sure to have all of your posts related to your series follow a similar aesthetic. And use the same hashtags, along with any others which may amplify your efforts.
How about a contest or a giveaway for your followers?
A lot of your users will not be able to resist the power of the word FREE. If you want more engagement from your followers, run a contest every now and then. According to Tailwind, 91% of Instagram posts with over 1000 likes or comments are associated with a contest. Additionally, accounts that do run giveaways regularly are shown to grow 70% faster than the ones that do not.
In order to run an effective social media contest, you'll need the following:
A prize that is related to your brand.
A clear explanation of the terms and conditions.
A point of contact so that customers can clarify any doubts and can claim their win.
A way for customers to enter the contest which is creative. Prioritize entry methods that allow users to repost or use a hashtag related to your brand. This will help generate brand awareness for you.
Host an AMA (Ask Me Anything) session
You can host these sessions on your podcast, on Facebook Live, or through Instagram Live. If going live makes you nervous you can always ask your audience to submit their questions in advance. Then you can pre-record, edit and upload your content. Or you can simply have a deadline by which questions will be accepted. This way you can prepare and present your answers during a live stream. 
The key here is to make sure that you are keeping your answers relevant to your audience's needs. You can of course mention your products/services where relevant, but try to avoid getting too salesy. AMAs are a great opportunity to increase engagement because they:
Allow you to show the human element of the business, which users would not see otherwise. 
Help you create more brand awareness without coming across as a sales pitch. 
Give you a chance to better understand your audiences' perspectives, and concerns.
Try a social media takeover
Sometimes, a new perspective is exactly what you need to get your social media profiles some extra engagement. 
A social media takeover can go beyond the average social media post ideas. For a period of time (24 hours usually), you give your social media over to an influencer or another team member. It just needs to be someone who is relevant to your brand and to your target audience. They'll then upload a series of posts that provide insight into your product or service. This will open up your social media to more people and sometimes even new audiences. Just be to sure to discuss the takeover in a detailed way, so that there are no unpleasant surprises. Make it clear what's in scope and out of scope. 
Let your fans do the talking
Of all the social media post ideas, this one can be one of the easiest to get started with. You can share, retweet, repin, and regram the posts that your followers and customers have posted about you. This is a fantastic way to win the trust of potential customers as well. Reposting what others have said about you is a great way to show that you are a business that evolves and grows. Here's a helpful tip: Brands should always try and follow the 80/20 rule. This means that 80% of your content should be focused on engagement and 20% on the promotion and sales aspect. Otherwise, your account will start to feel like one big sales pitch and that isn't very attractive.
Written posts, articles, blogs and guides
If you want to let your followers know that you have knowledge and credibility, use these types of posts. However, the downside here is that there will be a big investment required on your part. 
There is a lot of blog and article content out there and coming up with new ideas, can be time-consuming. This is why rather than focusing solely on coming up with written content, you can use content curation tools to repost interesting content. This will allow you to post more frequently and to share a variety of perspectives. 
For those times that you'd rather post original content, don't reinvent the wheel. Use tools like Ahrefs Content Explorer and Buzzsumo to identify trending topics and posts in your niche. You can then figure out how you can put a unique spin on a related piece of content. Aim for a word count of 1500 or more. Blogs which are a minimum of this length tend to perform better.
Sharing curated, or original, content is best done on LinkedIn and Facebook. You will be able to post a snippet of your article and then a link. On Twitter you can still do the same, but the limited character count would restrict you a bit. On a platform like Instagram, you can opt to have a post designed. It just needs to include an intriguing line from your content. Then you can just mention in the caption that the link to the full piece of content is in your bio.
Try out videos
Because we all have smartphones now with high quality cameras in them, it has never been easier to create videos and make the most of Facebook, Instagram and YouTube algorithms. In addition, because of the fact that live streaming has now become mainstream, videos that are not too refined and feel rougher around the edges have become popular too.
One of the main advantages of this content type is that it is even more engaging than images. Some ideas include how-tos, detailed or high-level guides, tours, or even updates on products and demonstrations.
If your goal is to create high-quality videos, just bear in mind that the costs of production can increase quickly. 
Live videos on social media
If you want to keep your audience updated and want to make sure that they enjoy your events, even if they cannot attend, live videos are great social media post ideas. Your audience will be able to watch your videos during your livestream, or later, unless Story posts which disappear in 24 hours.
Just be sure you've got a great WiFi connection. If the connection is poor the video will buffer continuously and your viewers are sure to move on to other content. Facebook and Instagram are ideal for this kind of content. So make sure that the content you are producing looks good on mobile devices because 91% of the time social media is viewed on mobile devices. 
We've given you quite a few different social media post ideas that you can create. Now, let's also have a look at some of the best practices that you should follow.
Best practices you should follow for social media posts 
First, research your customers
Very few companies that use social media use the customer data available to its complete potential. And this is completely counterintuitive. If you accessed and utilized all of the data you can on your audience, your social media content could be much more engaging. You would be able to provide more tailored content, and in turn generate more engagement, drive more traffic and overall, gain better results.
Be consistent with your brand voice
Your social media is actually an extension of your brand and therefore, it should maintain the same voice and personality of your brand. Make sure that your writers and designers are given thorough intel on what your brand values are about. You should also make use of your brand style guide so that you can maintain consistency with colors, fonts and design components that would make your branded posts immediately recognizable to your audience.
Pick the right time and the amount of posts
You should schedule your posts according to when you'll get the most engagement. Keep in mind that posting too much could spam feeds and people might simply unfollow you. So, instead of guessing, use your data and analytics to find out when you should post. Of course if you've never really posted consistently, you might not have much to go off of. So start slow, with 2-3 posts per week and gradually build up your content calendar based on your analytics.
Designing your posts
When it comes to designing your posts, look for inspiration from similar businesses and your competitors. You don't want to copy them, but you do want to get some insights into what works well with your target audience. Build on your competitor research by devising strategies that will catch the attention of your customers. Make sure that you have your designers and content creators on the same page. Your brand style guide will come in handy here.
Coming up with engaging social media post ideas can be challenging 
But with all of the tips that we have given you, you've got a great place to start from.  Of course not all of these posts will work well with your brand. Or some of them might require quite a bit of tweaking and tailoring to your goals. One thing's for sure, you'll only know if you give it a go. So try and experiment as much as possible to find those that will work the best for your brand. Use analytics to your advantage and focus on creating beautifully branded and designed posts to gain the attention of your followers. If you need a hand with creating all of these designs, reach out to Kimp. A dedicated design team is ready to help you out!