Designs Ideas To Promote Your New Podcast
Podcasts have been increasing in popularity over the past few years. And it's no wonder why. They provide a fantastic platform for entrepreneurs and businesses to promote what they do and educate others who aspire to be the same. If you're getting ready to launch one of your own, we've got some design ideas to promote your new podcast.
Let's start off with a bit about how impactful podcasts are.
According to Podcast Insights the best podcast hosting platforms in 2020 are:
Buzzsprout
Captivate
Transistor
Simplecast
Podbean
Castos
You probably see many brands and social media influencers launching or releasing episodes of their podcasts on a regular basis. Podcasts are a great way to keep increasing your following. Podcasts also allow you to have great conversations that will create awareness about your brand and also about various social issues. But with all this said, how do you make your podcast stand out and catch your audience's interest? Podcast cover art plays a big role here. comes in. Here are some quick steps that you can follow to create your own:
Designing podcast artwork 
To be the creator of a podcast you will have to stay open to new things and thoughts in general. You will also need to put your efforts into branding, marketing and artwork creation. Especially since podcasts are meant to reach international audiences. The competition that you have can be pretty intense. To create engaging cover art you will first need to pick out a niche for the kind of podcast that you want to have. This will help you identify relevant colours, fonts, images and elements to use.
Having a show of this sort may seem rather complicated if you have no previous experience in this or marketing. But there are ways in which you can learn the ropes and put together your podcast.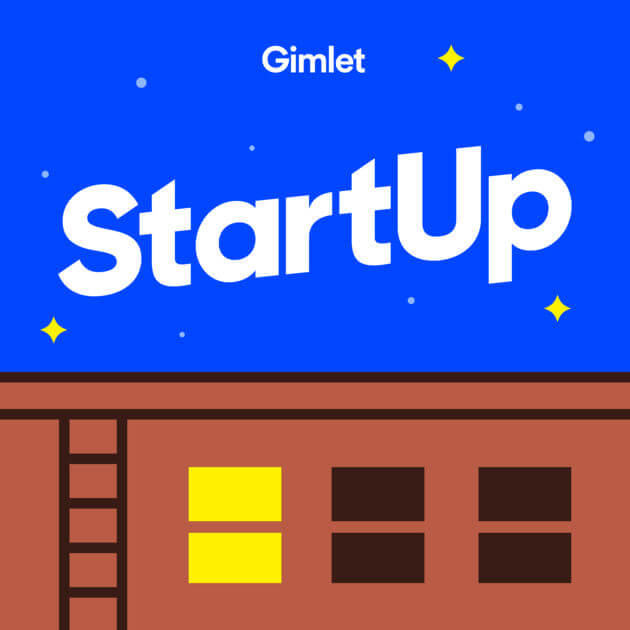 Podcast branding is made up of:
The name of your show 
The logo for the brand 
Who the hosts are 
A color palette that is unique 
A slogan that is memorable 
Whatever objects that are related to your field
Try and find a catchy name
The name for your podcast should be catchy and it would be great if you can also make it related to the topics your podcast will cover. You can get creative here but you should also keep it simple. This name can also be about the niche that you have chosen for the podcast or it could also have something to do with benefits that the listeners could gain from it.
Designing the logo
After you have picked the category and have also picked a name that is catchy for your channel, you need to get cracking on the logo. A logo on a podcast is pretty much a trademark. It is really important that you take the time that you need and do something that is creative. You can use your logo for the profile picture and the cover picture as well. It will basically appear wherever you decide to promote your new podcast. In order to create your logo, you need to pick a colour palette and a slogan.
Your color palette
As a general rule, the color of the podcast's logo should also be the colors of your brand. You can opt for an analogous color, complementary or triadic/tetradic color scheme depending on whether you want to achieve a harmonious, bold, or daring and harmonious look.
Font
Sometimes using the right font can bring a new meaning or nuance to a design. A font can add personality to the words that you used and that your viewers will see. And this is why it should match the personality of your brand. If you are, for example, a comedian, you can select a font that looks playful and funny but if you happen to be a life or a business coach, you should select one that comes across more seriously. If you want to keep building on the branding that you develop for your podcast, pick one or two fonts that are suitable and maintain those. You can use them pretty much everywhere in your promotions, including social media posts and ads.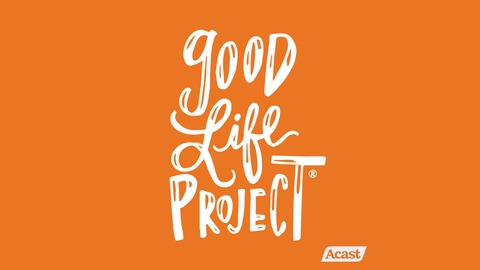 Slogan
One thing that will complete the identity of your brand will be your slogan. There are a number of manners in which you can create such a slogan. A slogan can be one of these things:
Your promise to your customers
Your emotional messaging to your customers
The definition of what your brand is
Addressing a question or a pain point
A metaphor
It could also be a joke
A word game
Now that you know some of the basics of podcasts, it would be worthwhile to know what the numbers say about podcasts this year too right?
Here are some of the must know podcast stats for 2020
To start off with, the number of listeners on podcasts has increased. The below graph shows the increase in these numbers by 2020.
Analysis also shows that a lot of households seem to be becoming podcast fans. 
If you are going to do a podcast, knowing why people listen to them will also help you plan your promotions. 
And it doesn't hurt to know that there's plenty of proof that podcasts will give you a solid ROI.
How can you promote your new podcast?
Social media is your best friend in this case. It is one of the best platforms on which you can promote your podcast. Here are few ideas you can try out:
Start sharing rich and comprehensive media as well as soundbites along with videos, imagery, teasers and any content that you believe will be evergreen with your target audience. 
Make sure that you share a live update on all your social media platforms when your first podcast episode goes live. After that point, you need to share each episode that you keep running as well as any precursors to the podcasts and announcements etc. 
Pin your episode and Tweet it. 
Do a Facebook post and feature the URL. 
Share quotes and images of your guests. Be sure to include a link that will link them to the podcast. 
SoundCloud is also a great way to share your podcasts. You can create 15 second sound clips that you think will contain the most interesting parts of the podcast. You can then upload these to SoundCloud and share them on Twitter. 
Focus on Twitter promotions because people will be able to directly play the clip from Twitter without having to leave the app.
You should also stick to the following rules of thumb:
Ideally, put out teasers of your next episode at least 24 hours ahead of time. 
Reshare your podcast episode multiple times and not just once. 
Share some candid behind the scenes content in your Instagram Story. 
One of the main factors that you should keep in mind when you promote your new podcast is to maintain consistency. We're talking consistency in branding here more than anything else. Your designs, the fonts that you use, the style that you take on and the voice of your brand should be the same across platforms. If you are unable to do this, you will also be unable to build a solid brand image and personality. 
Want more inspiration?
Here are some great examples of business and entrepreneurial podcasts that you can take a leaf out of. 
Entrepreneurs on Fire
Created by John Lee Duncas, Entrepreneurs on Fire turned out to become immensely successful and even won awards. The podcast was created with the aim of inspiring and educating young and upcoming entrepreneurs. With over 2000 interviews hosted with acclaimed names like Seth Godin and Tim Ferris, the podcast stands out from the crowd by rolling out episodes every single day of the week. 
Smart Passive Income
This is a weekly podcast that has won awards as well. Hosted by Pat Flynn, the podcast offers you interviews as well as strategies and various tips and tricks to increase your profits and expand your business online. If you are an entrepreneur who wants to grow your YouTube presence, buy and sell businesses, develop atomic habits, and the likes, you might want to pay attention to this one. 
Youpreneur
If you are already familiar with Chris Decker and The New British Podcast, you should definitely check this latest venture of his. Youpreneur is committed to helping young entrepreneurs understand how they can develop their personal brand during the competitive 21st century. The podcast covers all manners of topics that range from launching online products to establishing your industry presence. He brings you valuable insight as well as advice along with strategies that will help you succeed as a business owner.
Ready to start your own podcast?
If you are thinking about starting a podcast this year and why you should, we can give four amazing reasons for it. Podcasts will allow you to:
Grab the attention of your audience.
Create a personalized experience for your audience.
Build and maintain networks necessary for your growth.
Position yourself as an industry leader.
While it may seem like a lot of work, it really isn't if you know exactly what you want to gain by creating a podcast. So why not take the chance this year and start up your very own podcast for your business? Use the tips we've shared to promote your new podcast and you'll be increasing your brand awareness and reach in no time.
Happy Podcasting!