8 Awesome Brand Guidelines + Tips For Your Own!
Building a brand and controlling the narrative in this digital age can be challenging. And this applies to small businesses, entrepreneurs, content creators, and large corporate brands.
The age of misinformation and lost mentions does not spare anyone. Moreover, user-generated content is a boon for brands looking to expand their voice on social media platforms.
But then how do you ensure consistency in content and tone across the many platforms on the internet?
Well, in typical advertising language, we tell you: Many problems, one solution – Brand Guidelines.
Brand Guidelines
You would recognize the Nike swoosh anywhere you see it, right? In graffiti or a knock-off shoe, the swoosh screams the identity of the shoe manufacturer.
Also, when you spot a movie poster and see a familiar red-colored "N", you know that the movie is going to be available on Netflix for you to enjoy.
This is pretty remarkable when you consider the fact that the swoosh and the letter are common enough to be associated with something else. However, the brands have worked extensively to make themselves synonymous with these symbols.
This is a vital step in establishing Brand Awareness. And it was possible because the brands thought ahead and established Brand Guidelines for their businesses.
They didn't wait until they had content that was going viral. Or until they had influencer marketing and user-generated content at their disposal. And there's an important reason for this.
Brand guidelines play a major role in building the foundation for any successful brand. From the very start, the success of marketing strategies for brand awareness and promotions depends on how well these campaigns are branded.
So, what exactly are brand guidelines?
Brand Guidelines or Brand Style Guides are basically your brand handbooks. They contain information about your brand design assets, brand voice, marketing guidelines, and content guidelines to name a few.
Anyone within or outside your organization representing your brand must follow these guidelines.
Now you might be wondering whether this is something that you need to worry about if you've got a small team or a one-person operation.
And the answer is a resounding yes! Every business should ensure that they establish brand guidelines, however simple they choose it to be.
Online and offline, you can't control every mention of your brand. But you can establish guidelines so that you and your team promote your brand in consistent ways. And don't have to worry about mistakes or misrepresentation.
Why the fuss about Brand Style Guides?
We hope you remember our article about Brand Awareness. If you missed it, do check it out here.
For success in their marketing efforts, every business and organization must invest in brand awareness activities.
Consistency is the key to building a brand image and cementing an identity in the market.
Most businesses go ballistic if an article or an image posted online does not adhere to their brand image. And for good reason. After getting to a point where your audience associates a certain level of quality with your brand, the last thing you want is to post something that doesn't align.
More often than not this happens because a brand hasn't established clear guidelines or hasn't shared them with their team and designers. With brand guidelines in place everyone from an employee working remotely, to a user/influencer promoting the brand can be on the same page.
Brand Guidelines = Increased Productivity
Brand style guides are not just tools to save face online and avoid embarrassment. They might actually be one of the best productivity hacks for businesses today.
Let's consider a business that uses letterheads, business cards, and branded stationery. In addition to this, the brand also posts promotional advertisements and visual content online for spreading brand awareness.
The business would need to design videos, images, infographics, as well as written content daily. If they had to spend time every day on the colors to use, tone to use, and the voice to adapt, the brand would only do this and not get around to creating the content they need.
Having a brand style guide with everything one needs to know about the assets to employ while creating content.
A brand style guide saves time and ensures consistency. It saves you from having to think about the minute details of your designs each and every time. And frees you up to focus on creative copy and campaign ideas instead!
Awesome Brand Guideline Examples from the Giants
Relatable brands like McDonald's, Uber, Starbucks, and Spotify can serve as your inspiration to build your own Brand Style Guide.
These brands have provided a consistent experience for their customers and create new milestones in Brand Awareness all the time.
As a team of designers who work with brands of all sizes on their design requirements, we understand the value of a Brand Style Guide probably more than anyone else.
So Kimp is bringing you some examples of the most effective and innovative Brand Style Guides to inspire your brand.
Let's dive in.
1) Starbucks' Brand Guideline
Let's do a quick check. Now, close your eyes and think of the first image you remember when we say Starbucks.
Was it the logo or the Green Apron or the Word itself? Now, the odds are you haven't been to a Starbucks outlet in some time owing to the lockdown. So, how did you remember all this so quickly?
Because that's how brand awareness works. Starbucks knows this and has a detailed brand style guide online for anyone to refer to.
This brand style guide has everything from the logos, to the colors, to the brand voice. It helps the company maintain a consistent image across all online and offline platforms.
The company has gone into great detail in the guide with examples so that the brand does not suffer at any cost, no matter where and how it's represented.
2) Uber's Brand Guideline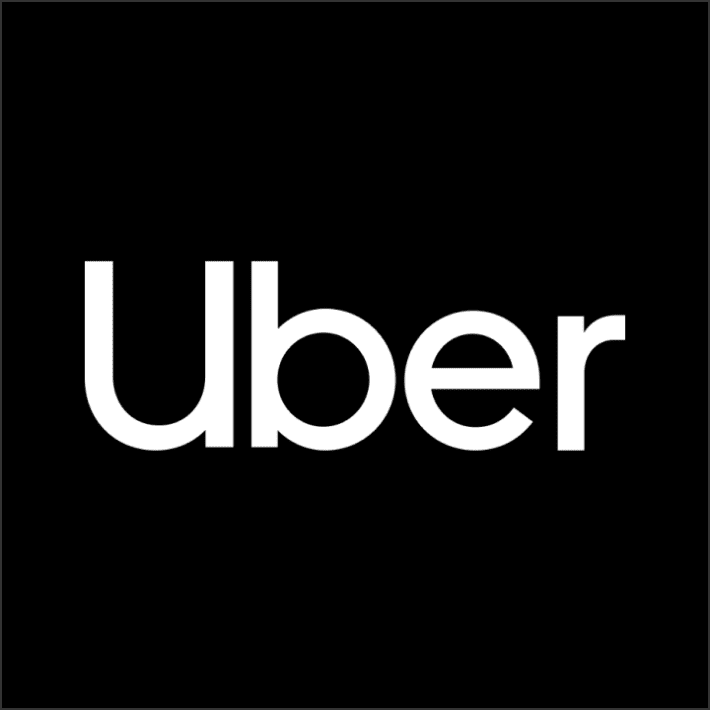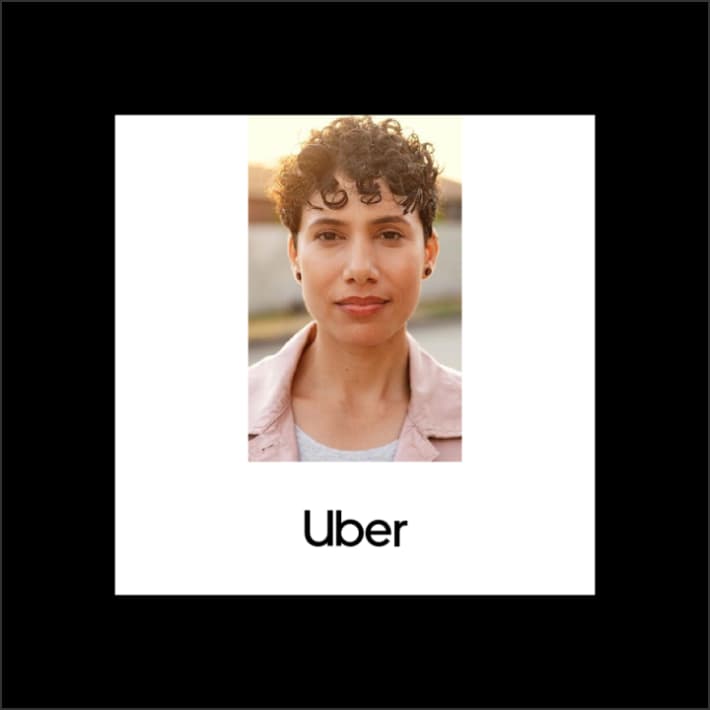 Uber, the ride-sharing app, is a Unicorn born out of the mighty power of the digital world.
The company built an online presence and is one of the most popular ride-hailing apps across the globe.
This means that there will be a slew of user-generated content and press coverage about the company at any given time. A brand style guide helps them guide the design assets people use when they talk about the brand.
As it is a global brand, Uber's brand style guide, or the "system" as it calls it, is also essential to provide a consistent experience everywhere.
Whether you are in Asia or America, you will see the same logo, same branding colors, and the same brand assets used in all cabs.
Uber has detailed brand guidelines consisting of a logo, color, composition, iconography, typography, illustration, motion, photography, and voice.
Having it online allows the company to keep the guidelines updated and ensure that no outdated assets are employed anywhere.
3) Spotify's Brand Guideline
Spotify's brand style guide is a great example of how much more a brand style guide can do for a brand than just collating design assets.
In all essence, Spotify is one of the biggest streaming platforms for independent and established artists and even upcoming music labels.
Keeping this in mind, Spotify's brand style guide provide the details on its:
Color palettes
Logo usages
Typography
Naming Restrictions
Going a step ahead of the conventional requirements, Spotify has also included guidelines on album artwork and metadata. It helps artists and music labels understand the content style expected on the app itself.
A downloadable version of the logo is also available for posters and other visual content without having to recreate it or use a copy of it.
Spotify's brand style guide goes beyond just providing resources. The company also incorporates clear instructions to support and educate the users and artists using the guide.
That shows commitment to user experience and brand value.
4) Apple's Brand Guideline
Apple is an iconic brand. There is absolutely no doubt about it. And design is one of the key hallmarks of the brand's identity.
Hence, it is no surprise that the company has a detailed and exhaustive guide for anyone looking to create content on and for Apple.
The brand's design style guide for developers is meticulously detailed and very much in line with what the customers expect from an Apple offering.
This style guide covers everything from interface requirements, to visual design style, to icons, views, controls, and the app architecture. You can find everything you need about every Apple product with ease within it.
Apple's human interface guidelines serve as a reminder that your benchmark of expectation must always be higher than what the user has for you. In other words, create a brand style guide based on the brand you aspire to be.
5) Instagram's Brand Guideline
What is Instagram for you? A place to scroll through pictures and video content, right? That's the brand. One of the most popular content creation platforms worldwide, Instagram knows the struggle of creating a visually pleasing brand identity.
The brand has a detailed style guide, or guidelines document, that talks about how to represent the brand across different platforms such as TV, Print, and Film media.
Right from broadcast templates, screenshot templates, and guidelines for logo usage, the guide has it all in simple, understandable language.
If you want to use the Instagram design assets anywhere, all you have to do is read their guide. This saves time for everyone and maintains a constant brand image across platforms for Instagram.
6) Netflix's Brand Guideline
As far as brand style guides go, Netflix's approach is very minimalist.
Netflix has a brand site that serves as a branding guidelines document for anyone looking to feature their logo and name in content.
The branding guidelines consist of a logo, name style, and color palettes with some detail on how to position them in different documents.
This goes well with the brand's open and friendly approach to branding and marketing, which we've all seen through its many campaigns.
7) Audi's Brand Guideline
We have seen the branding guidelines followed by new-age companies or companies born amid the digital revolution.
In contrast, Audi is one of the oldest and most popular automobile brands in the world. Audi as a brand demands respect and awe from its customers and consumers in general. Even if you haven't bought one, you've probably admired one.
Understanding the need for a seamless and consistent brand experience for customers in every corner of the world, the brand launched a detailed branding guideline.
Available online, this guideline document covers everything to do with the brand. This includes everything from visual design assets such as the logo, images, typography, colors, symbols, imagery, and icons to corporate sound, motion picture directives, and communication styles.
It is pretty thorough and provides a clear idea to anyone what communication or content about Audi must look like.
Looking at how much Audi has invested in its brand guidelines, and the results it's produced, serves as inspiration to brands around the world.
8) NASA's Brand Guideline
NASA has a brand guidelines or a "Graphics Standards Manual" as complex and innovative as you would expect from an organization that designs spacecraft.
It is one of the most in-depth style guides with 220 pages of instructions on logo placements, color palettes, and design assets. There are also additional standards to be used for content on Space Shuttles.
They really covered their bases, didn't they?
And they needed to. As one of the most iconic space programs in the world, the stakes are very high for the content it creates. And it is an absolute necessity to maintain a standard tone and visual identity across all channels.
Takeaways from Popular Brands on Branding Guidelines
The pressure of building a brand is monumental, and reading about Brands that have aced this game could be intimidating. But we hope it's given you a lot of inspiration and food for thought too.
Whether you are confused or excited about tackling your brand style guide, we've got a few takeaways and tips to help you build your own branding guidelines.
Declare Your Mission & Vision
Mission and vision statements are not just for pitch decks and website landing pages. They are essential for your branding guidelines too. This is the story and purpose you want everyone to tell and emulate.
Start with this and identify what your brand aims to be.
Define Your Buyer Personas
Identify who your ideal customer is. And provide as much detail as you can about them. Age, gender, occupation, income levels, and anything else that may be helpful and relevant to share. This will make it easier to develop a style and tone for your content that will resonate with your target audience.
Identify Your Design Styles
Attempt to find a design style for your brand as a whole. This would include dos and don't for how your logo is used, preferred fonts, color palettes, alignment, and imagery.
Kimp Tip: This can be a part where you feel out of depth. Don't worry, designers can usually figure out your needs are with a good design brief and some mood boards. So, share whatever resource you can and work with your designers for the best results.
Describe Your Voice
Once you have identified your mission statement and buyer persona, flesh out how you want to connect with your customers and potential customers. What's the tone you want to adopt? Will this be tweaked in any way on different platforms? How will it vary across different types of content? These days brands post about everything from company updates to social justice issues. Think about how you want to represent your brand and how you want to connect with your audience. Deciding these things early on can save a lot of time when you're trying to ramp up content production.
Choose a professional for a Professional Result
Usually, when brands consider branding, they get the design assets done by a professional designer. But when it comes to their guidelines, they feel they can put that together themselves.
While it may be true that you can pull together many of the pieces, there's no need to go it alone. Having your designer work on your brand style guide can help you cross your t's and dot your i's. Especially when you have a sense of the look and style you want to go for. But are at a loss for which fonts and colors will get this across best.
At Kimp, we help our clients put together simple and straightforward brand style guides that best reflect their brands. With this tool they're then able to make the most of their design subscriptions. Getting branded designs and/or videos that help them increase brand awareness and engagement.
Need something more comprehensive? We can help with that too. Just be sure to share all of the copy and assets to be incorporated in your design brief, and we'll work with you to pull your guide together.
Ready to give Kimp a try? Sign up for a free trial of Kimp Graphics, Kimp Video, or Kimp Video + Graphics. And start getting branded designs that get you results.