Omnichannel Marketing – Benefits and Design Tips for Brands
Omnichannel marketing has become a buzzword in the marketing realm. Everyone is talking about the perks of omnichannel presence for businesses. And about being present on all kinds of digital and traditional marketing channels. Do you think it is a bit much? Well, not at all.
Let's face it. Customers' shopping behaviors are now changing. They look for information about products they like on YouTube. Read reviews about it on social media. And then make purchases online or at a store. So, unless you keep up, your business will be losing out on a lot.
In short, you need to consider investing time and money to create your brand's presence on multiple channels. But then when you talk about marketing through multiple channels, you hear confusing terms like multichannel marketing, cross-channel marketing, and omnichannel marketing. In this blog, we are going to talk about omnichannel marketing in particular. Of course, we'll first give you a peek into what these terms mean.
Multichannel, cross-channel, and omnichannel marketing – understanding the differences and similarities
Multichannel marketing is the simplest idea of getting your business online and being present on multiple channels. You send emails, you have flyers to target the local audience, and you have a social media presence too. But, these channels are all siloed. There is no data communication happening between these individual channels. In other words, customers who receive a promo code in their email might not find any purpose for it when they shop at your store.
Taking this to the next level we have cross-channel marketing. It breaks the siloed approach and connects the channels. This is one where all your marketing channels are connected. Using our previous example again, customers who receive a discount code in their email will be able to use the code while shopping at a physical store as well. We have a blog on cross-channel marketing that also talks about designing for the cross-channel approach.
Finally, we have omnichannel marketing which is the secret sauce for the marketing finesse of many global brands today. This is one where all your marketing channels connect and communicate with each other, and in a more streamlined way. For example, a customer adds items to his wishlist on the app. And when he walks into a physical store, he would be notified, via SMS or app notification, of any discounts on the items on his wishlist.
As you can see, omnichannel marketing is the way forward. Are you ready to make your marketing future-ready with this approach? We'll give you an overview of what omnichannel marketing is, how it benefits your brand and how to prepare your brand for it.
Omnichannel marketing – an overview
Gone are the days when a single friendly salesperson at your store could make much of a difference. Today customers find your business through social media ads or in between YouTube videos. And then they download your app or visit your website. And finally, they prefer having the choice of placing an order online or at a physical store. Considering the diverse customer touchpoints that brands need to track, omnichannel marketing is one of the most practical and productive strategies.
We'll explain this with an example. You are looking for smartwatches on a retailer's website and even add a few items to your cart. But then you have second thoughts and you put off your purchase due to some reason. At this stage, will you like it if the retailer sends you a random email about some totally unrelated products, clueless about your recent browsing history? That's what happens with the disconnected approach of multichannel marketing.
In this case, what if you receive a follow-up email that gives you a discount on that item you added to the cart? Or asks you for feedback on why you abandoned your cart. And you see the items popping up on Google ads. Finally, when you check out your social media page, you see these items seamlessly pop up on your Feed in the form of social media ads. Such levels of personalization are often quite effective in convincing customers to make purchase decisions. That's precisely what omnichannel marketing is all about.
But yes, there are expenses involved. Do you think it is worth shelling out those extra bucks, especially as a small business owner with a small budget? Let's find out.
3 benefits that omnichannel marketing brings to small businesses
Better customer loyalty and lifetime value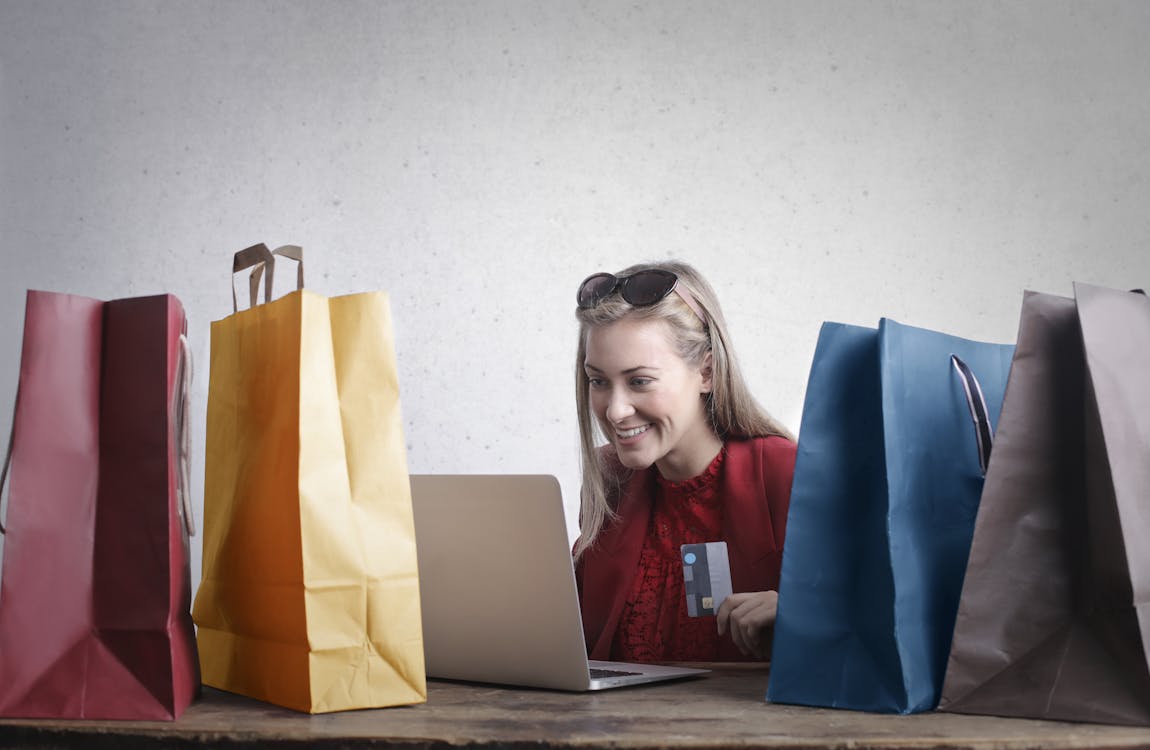 Customers look for convenience. And one way to provide this will be to let them pick up from where they left off. Or in other words, support omnichannel shopping.
Let's look at an example. There is a loyal customer who has been placing orders regularly on your app for months now. And on hearing about a new store that's opened nearby the customer decides to visit the store. But the store staff is oblivious to the customer's shopping history. Do you think the customer will have a smooth experience shopping? Not at all.
Instead, when you have omnichannel marketing, customer data is accessible at the store. And your store staff will be able to guide them based on their past purchases. And this increases the likelihood of the customer purchasing more from the store. That's just one way in which the omnichannel approach increases customer lifetime value.
In fact, one study found that omnichannel customers have 30% higher lifetime value than shoppers who can only purchase through one channel.
Aid customers through a smooth buyer journey
Say you want to promote the launch of live virtual fitness training in your gym. How do you create ads for these? In a traditional approach, you create a single ad that talks about the new program. But with omnichannel marketing, you create bespoke content mindful of the buyer's journey.
An ad targeting new customers should have details about your gym to convince them to choose you. And then it should also have details about the new fitness program and why it would benefit them.
An ad targeting existing gym members should tell them how they can make the most of this new program along with their existing membership. And thus convince them to try the new program.
A retargeting ad focusing on customers who were members earlier but quit should focus on highlighting what they are missing out on. And thus convince them to come back.
Instead of having a single solid message for all your customers, tweak the idea to personalize and thus better convince customers based on the stage they are in their buyer's journey. With connected and streamlined marketing channels, this becomes possible.
Kimp Tip: One thing that helps in creating these personalized ads for diverse target groups will be to create design templates. The core design remains the same. But a few design elements and the copy will be altered so as to make the design more relevant to the reader. This way you can maximize conversions while also retaining a strong visual identity.
Eliminates dependencies on a particular marketing channel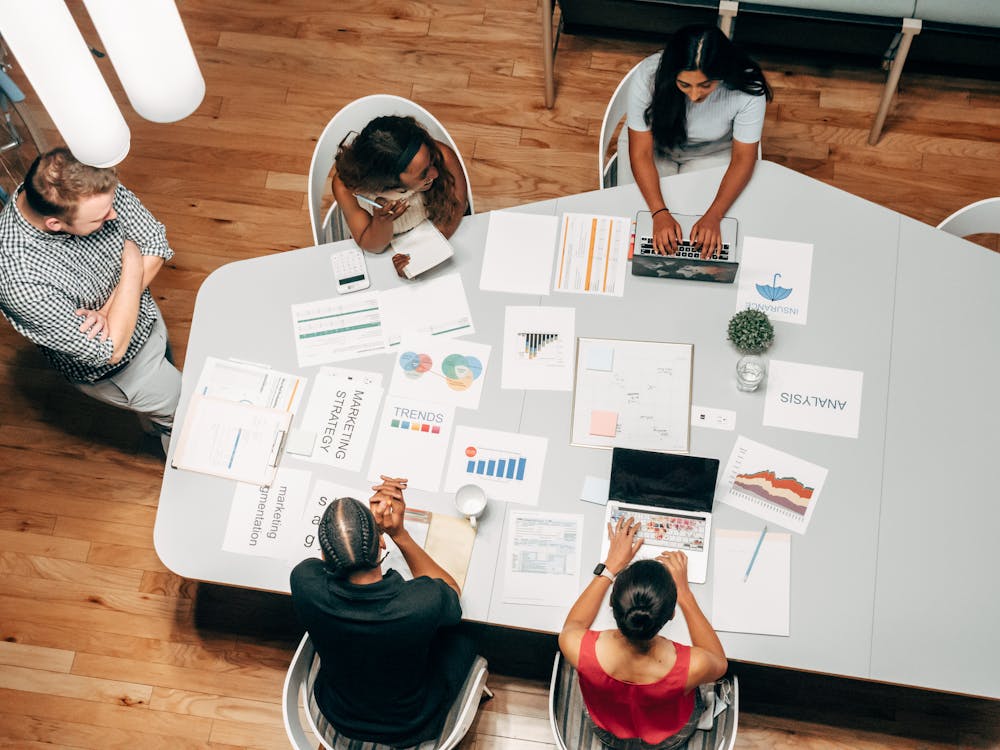 When you have disconnected channels of marketing, the data that one channel captures is not available on another. Yes, we have said that several times now! But this matters because one customer who has always been interacting with your brand through social media might feel crippled if you suddenly pivot focus to another channel.
Or take the case where TikTok was banned in a few countries a couple of years ago. What was the state of brands that relied too much on TikTok for customer engagement or marketing? Or if you were taken by surprise by the rise of adblockers wreaking havoc on your web advertising strategies. All of these show how having an omnichannel approach just makes your marketing strategy a bit more robust to changes in the digital world.
When you lose one channel, you can pivot without trouble and retarget customers through another channel.
Designing for omnichannel marketing
60.8% of marketers consider designs to be important influencers of the effectiveness of marketing strategy. With omnichannel marketing, you communicate with customers at different stages of the buyer journey and with different expectations from your brand. Therefore, you will need the best designs to make this approach work. If omnichannel marketing is new to you, here are some design tips to get the ball rolling.
Have a strong design production plan
When you have to keep up with multiple channels, your design requirements skyrocket. So, having a strong approach to tackling marketing designs is the first step to designing for omnichannel marketing.
Remember that you will be communicating with your customers on multiple channels. Therefore, you will need a lot of marketing designs. You need:
Web banner ads and social media ads for promotions
Social media designs for regular engagement with customers
Personalized emails for retargeting and lead nurturing
Landing pages to collect customer information and fine-tune your targeting approach
Store signage and other print designs as extensions of your brand identity
A long-term approach like an unlimited design service can be one way to simplify all these designs. With a single subscription, you can streamline all your designs in one place. And you do not have to spend time hunting for separate designers for social media designs and print designs.
Establish a strong visual identity
Omnichannel marketing involves reaching your customers where they are. It is about making multiple impressions so that they will remember your brand and make a purchase. And all these impressions should be consistent representations of your brand. In other words, you should have a strong visual identity to make it easier for people to remember your brand.
To do this, start with creating a brand style guide. And if you want to make it big on social media, you can create a separate style guide for social media as well. With these in place, your design team will have a strong set of traits to implement in your designs. If your designs are all over the place, or if there is no specific visual style to connect with your brand, they will not make much of an impact on your customers.
Kimp Tip: Along with details like your brand colors and tone of messaging, focus on creating designs that align with your brand's personality. That's one way to set your brand apart in a competitive space.
Need help creating your brand guidelines? The Kimp team is just a call away.
Maintain visual consistency across channels
Take a look at the below designs by Kimp.
Can you tell that they all belong to the same brand? From the color palette to the font style and illustration style everything looks and feels connected. And this is important in omnichannel marketing.
Say a customer sees an ad on social media and clicks on the ad. The landing page that comes next is what tells the customer more about what's advertised. And if the customer does not make a purchase right away, you would be sending a follow-up email to the customer. This email should again look consistent with the ad and the landing page. That's how you build on the experience. If the designs look different across channels, you end up confusing customers and they might not proceed to the next step in the sales funnel after all.
Visual consistency will be one of the perks of working with a dedicated team of designers when you choose Kimp subscriptions. The same designers handle your print designs and social media designs. So, you can be sure that your designs look and feel the same. And thus you can establish quality conversations with your customers through omnichannel marketing.
Take your first step toward omnichannel marketing with designs by Kimp
You know well that design production takes up a huge chunk of your marketing budget. With Kimp's subscriptions, you can significantly bring down your design costs. There is just one monthly bill for your designs for multiple marketing channels. And this is so much better than having surprise bills for design production. So, that's one way to reduce the budget and start omnichannel marketing with confidence.
Start your free trial today.