6 Essential Elements That a Good Marketing Plan Should Have
Marketing plays a vital role in a company's growth. And when it comes to marketing, you might have some brilliant ideas in your mind. You might know what kind of campaigns your brand needs and what kind of ads you need for these campaigns.
But then when you actually put them on paper, it makes a whole lot of difference. Because that's when you know where the gaps are. That's when you know what details you are missing. And how to fill these missing links. This is where a marketing plan comes into the picture.
A marketing plan is a document that outlines what your marketing objectives are and your strategies for achieving these objectives. It goes into the finer details like the marketing channels you should focus on and the kind of content you should use to reach your goals. In short, a marketing plan will help you create a tangible representation of your plan for promoting your business and engaging your customers.
Let's talk about marketing plans for small businesses. And the essential components that make a good marketing plan.
Marketing Plan – an Overview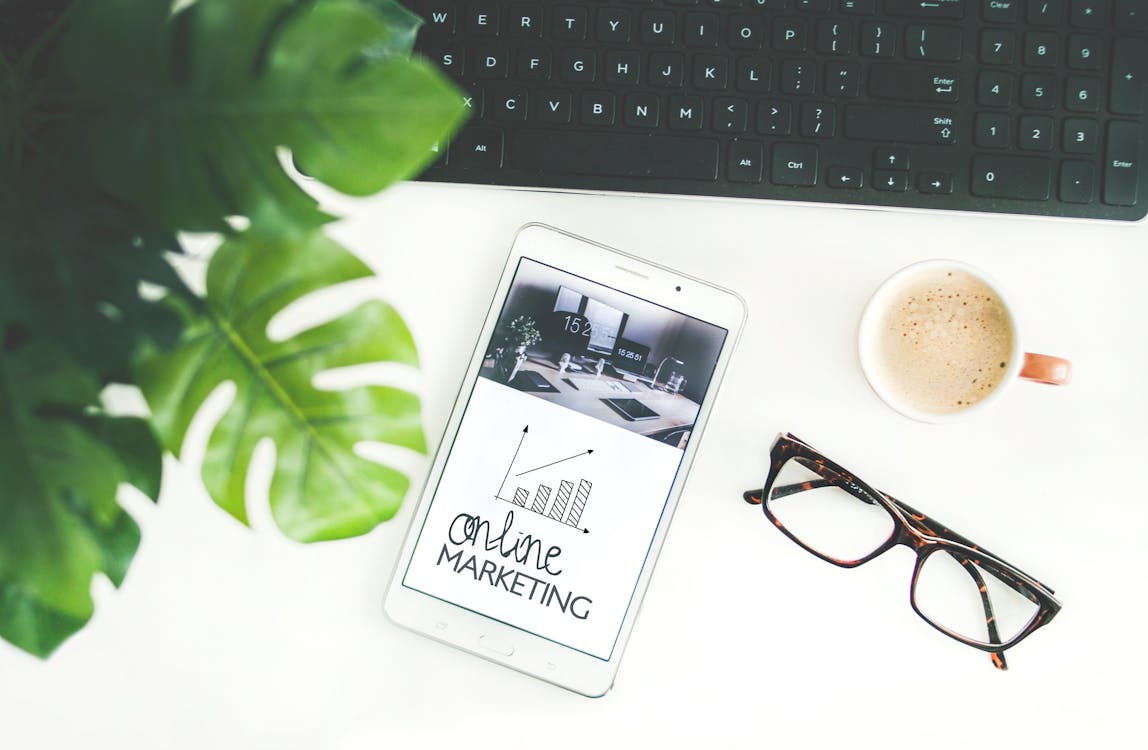 Let's deal with the basics first. What is a marketing plan exactly? A marketing plan is a synopsis of the steps, tools, resources, and timelines it takes for your business to attain its marketing goals.
When you have a concrete plan that lists down the steps you need to measure, monitoring the progress of your marketing efforts becomes so much simpler. So, if you think your business is not progressing the way it should, or if you are not attracting the right kind of customers, you will know where to look for gaps.
But yes, people often confuse a marketing plan with a marketing strategy. And there is also a debate about whether you need a separate marketing plan, or a business plan will be sufficient. Let's talk about the differences.
Marketing plan vs marketing strategy
A marketing strategy is a broad overview of what you expect from your business marketing efforts. It is the connecting link between your business goals and business promotions. Your marketing plans, on the other hand, talk about the action plan for executing these promotions.
For example, your marketing strategy tells that your focus is to strengthen customer engagement. And your marketing plan builds on this strategy and tells the steps it takes to boost customer engagement. It identifies the social media channels to work on and lays down a few milestones to track, and timelines to monitor. So, a marketing strategy without a defined marketing plan as well as a marketing plan without a base marketing strategy are both meaningless.
Business plan vs marketing plan
The other main confusion is between a business plan and a marketing plan. A business plan focuses on more than just the marketing aspects. It talks about your business, on the whole, your products/services, teams, resources, vision for the business, and marketing too. The marketing plan, however, only talks about the marketing aspects.
In simple words, a marketing plan is a subset of a business plan. Moreover, a marketing plan provides a more detailed account of what's expected from the marketing teams, the kind of budget to work with, and the type of marketing collateral required. So, it takes one element of the business plan and builds on it.
Why Should a Small Business Have a Marketing Plan?
Having dealt with the nitty-gritty of a marketing plan, we'll now quickly tell you why every small business needs to prioritize its marketing plans.
Your marketing plan helps put the company's ultimate goals and the marketing goals on the same page. You do not want the marketing team and the other teams to be working in very different directions.
With a clear marketing plan, you can keep track of your short-term and long-term marketing goals. And you have a clear picture of the approach that you used. Based on the success or failure of your approach you know exactly where to head next.
A marketing plan makes it possible to avoid a siloed approach. There might be different resources working on SEO, marketing analytics, SEO content production, copywriting, graphic design, and video design. A marketing plan will act as a connecting point or a common reference for all these resources. And the plan ensures that your SEO content like blogs and your advertising designs are all directed towards the same goal.
With a marketing plan, it becomes easier to monitor your marketing expenses. So, you will be able to better understand why long-term solutions like unlimited graphic design services will help reduce these expenses.
Well, now that you know a marketing plan is a must-have for small businesses, are you ready to find out what elements make a good marketing plan?
6 Essential Marketing Plan Components
1. Vision and mission of your business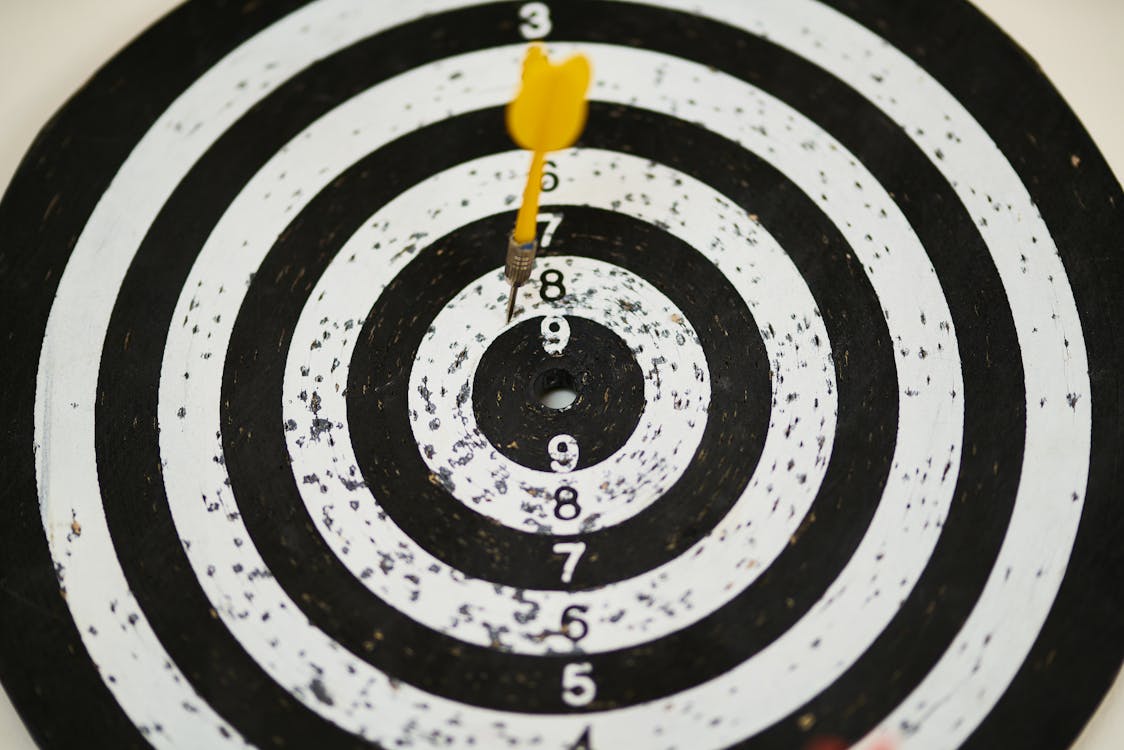 The first little detail to clarify will be your goals for now and the future. You cannot identify the marketing goals without knowing what your business goals are. Your business goals depend on your current position in the market and other factors.
Do you want to establish a steady cash flow? Or do you want to focus on the sale of a hero product? Is the goal to bounce back after a setback? Or are you trying to make a new business partnership work? Your promotions should be such that they support these goals.
For example, without knowing what your business goals are, you will not know what to do with all the traffic you manage to bring to your website.
2. Reports from your market research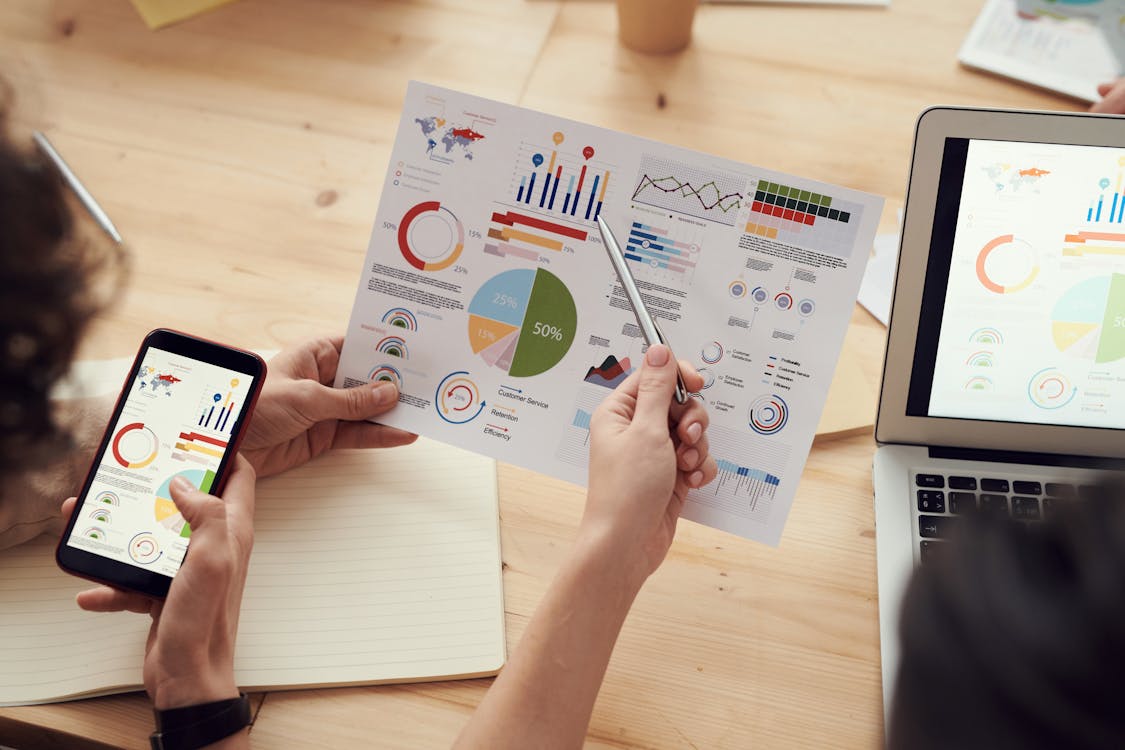 Market research is one of the foundational blocks of your business plan. It tells who your competitors are, what kind of demand exists for your product, and so on.
You might have conducted detailed market research when you drafted your business plan. The marketing plan comes after the business plan. So, now that you have already conducted market research, include your findings in your marketing plan. After all, you need to understand the nuances of your business landscape to be able to promote your business more effectively.
And your reports from your market analysis help you understand the kind of brand positioning to aim for. If you are selling products in an already saturated market, and if your marketing approach is not unique, your business might not be growing as intended. You need a stronger understanding of your ideal customer persona and creative campaigns that get people talking about your brand. Your ad designs and copy should focus on telling people how you are different from the other brands. Do you offer good value, durability, or better after-sale service?
On the other hand, if you are introducing a new product that has the potential to solve a common problem your target audience face, marketing might be easier. You will just have to focus on building product awareness. You should focus on creating content that highlights the strengths of your product. These should be ads that empathize with customers and the problems the product solves.
These details come in handy later on when you have to plan your campaigns and come up with ideas for ad designs too.
3. Details about the target audience
How can you sell if you do not know who you are selling to? What kind of demographics will your business target?
For example, if you are in the business of selling women's fashion products, it is not enough to say that women are your target audience. It is not even enough to define their age group and geographic location. These are broad classifiers. And with them, you get a very wide audience group. Targeting a very broad audience group is not just expensive but also makes it difficult to track the outcomes. Instead, clearly define the ideal customer persona for your brand.
For example, there is a strong relationship between demographic factors like age, marital status, and others and the preference for eco-friendly products. Adults and households with children are more likely to purchase sustainable products. So, if your business deals with eco-friendly products, then targeting this demographic will yield better results.
When your marketing plan clearly describes the target customer persona, your copywriter will be able to frame a copy that appeals to this demographic. And your graphic designer will be able to create designs that resonate with them.
For example, take a look at the below brochure design.
Can you instantly grasp the idea that it is for a business that deals with premium cars? The design and the copy make it clear in one glance. Such customer-specific marketing designs are possible when you clearly define your target audience in your marketing plan.
And when your target audience group is clear, segmenting your audience for particular campaigns becomes simpler too.
4. Marketing channels to focus
Should you invest more in print ads or should you focus on social media and digital ads for now? Do you need outdoor advertising like billboards or even localized promotions through vehicle wraps? While all these are beneficial marketing channels, when to use them and how depends largely on your business goals.
Each marketing channel also has a different budget and marketing strategy. Based on what's in store for your business and the progress you wish to make, you should also define the marketing channels you wish to focus on. With that laid down clearly, you can then plan your ads for these channels.
For example, imagine that you run a sports coaching center. You are planning to introduce a new sports program. The first step is to define your target audience. This could be details like the age of people for whom the program is designed. And say you want to target only people within a 15-mile radius. That completes your definition of the target audience for the market plan.
Then comes the identification of the most practical and productive ways to target this audience group. Flyers are good options for such localized targeting. Distributing them in high-traffic areas where your target audience is likely to be present will spread the word effectively. Flyers might be a more convenient and cost-effective option in this case rather than social media.
Kimp Tip: To maximize your returns from the investment on flyers, include your website address or social media handles either directly or in the form of a QR code in your flyer. This way, even if customers do not immediately sign up for the program, they will connect with your brand on social media and you get valuable local leads to target.
5. Marketing budget
This is one area where the marketing strategy and marketing plan difference can be seen vividly. Your marketing strategy only tells that you need to work on acquiring more new customers. But your marketing plan tells you the budget available to achieve this. And based on this budget your marketing team will identify the optimal mix of marketing channels and campaign ideas to work with.
Marketing budgets are finalized based on the company's performance as well as the market status. For example, in the pre-pandemic times, most brands allotted 11% of their total revenue for marketing expenses. But by 2021 this dropped to 6.4% and in 2022 it slowly climbed back to 9.5%. As you can see, market trends, recession, and other external factors influence the marketing budget that a business assigns. And based on this budget the ideal plan for campaigns varies too.
Kimp Tip: Graphic design is one of the main areas where most brands spend a lot of money. Since this takes up most of your marketing budget, it is better to come up with a long-term solution. If you are planning to do all the design yourself, it will save a lot of money but will take up all the time you have in your hand. If you wish to outsource each design to a different design team or designer, you end up spending a lot of time headhunting. Unlimited graphic design, on the other hand, frees up your time since one subscription takes care of all your marketing design requirements.
Want to experience the merits of unlimited graphic design? Try Kimp subscriptions for free, for the first 7 days.
6. Timelines and milestones
Defining your KPIs is one way to add more value to your marketing plan. In this case, the performance indicators include metrics like followers count on social media, growth rate, impressions on your posts, and more.
For a social commerce business, the follower count, the number of shares on posts, and the Reel reach are valuable attributes to track. Because your sale happens entirely through social media. So you want your posts to reach more customers and bring more leads through them. Similarly, based on your business model and business goals, lay down the performance indicators to track. And define some timelines for them.
When you define timelines for achieving your milestones, you will be able to evaluate whether the chosen approach is fruitful. And you can make a switch before it's too late.
When you are working with tight deadlines for your campaigns, Kimp's quick turnaround times come in handy! Sign up for a Kimp subscription today to put an end to your design-related bottlenecks.
Attain Your Marketing Goals Confidently With Kimp
When you have a dependable design team to support you, executing your marketing plan becomes so much simpler. And your plan for design production should be open to scaling. Because today you might only need social media posts but tomorrow you might need large-scale web ads or even out-of-home advertising. Amidst all this, your regular branding efforts cannot be sidetracked. To keep up with all this, a design subscription can be a convenient option.
Register now for Kimp's 7-day free trial.