Design Inspiration: Chinese New Year Marketing Ideas
Preparations are underway for a festival celebrated by about 25% of the world's population! We're talking about the Chinese New Year, also known as the Lunar New Year, falling on February 1st, 2022. And if your brand wants to get in on the festivities, we've got some Chinese New Year marketing ideas for you.
But first, let's take a quick look at what the festival entails. Each year an animal represents the new year according to zoolatry (the worship of animals). The zodiac signs include the rat, ox, tiger, rabbit, dragon, snake, horse, goat, monkey, rooster, dog, and pig. 2020 was the year of the rat, 2021 was the year of the ox, and we're about to enter the year of the tiger in 2022.
People who follow Chinese culture associate the tiger with the traits of courage, competitiveness, and confidence. People consequently associate those born in years that represent the tiger as being energetic, ready to take risks, and bold.
In 2022, celebrations will look quite different once again during the pandemic. But we can still expect over 2 billion people worldwide to mark the Chinese New Year in some form.
Given the numbers, does your brand have a natural tie-in to the festival? Or do you think it will be meaningful to your audience? In either case, it is worthwhile to explore some Chinese New Year marketing ideas.
Celebrating Chinese New Year in a pandemic
Many companies and even the Chinese government are offering some financial incentives this year with one goal in mind. They want to encourage people to stay at home during the celebrations next month. These incentives include cash bonuses, shopping vouchers, movie tickets, free entry to local attractions, and even food and decorations.
Incentives aside, it is believed that people will be staying home more than they have in past years. With many places around the world facing increased restrictions due to new waves of the pandemic, there is a lot of hesitation around travel at the moment.
As we've seen with other holidays, as more people stay home, shopping online will also be increasing. More and more people will look for ways to send gifts to their family and friends and stay connected this Chinese New Year.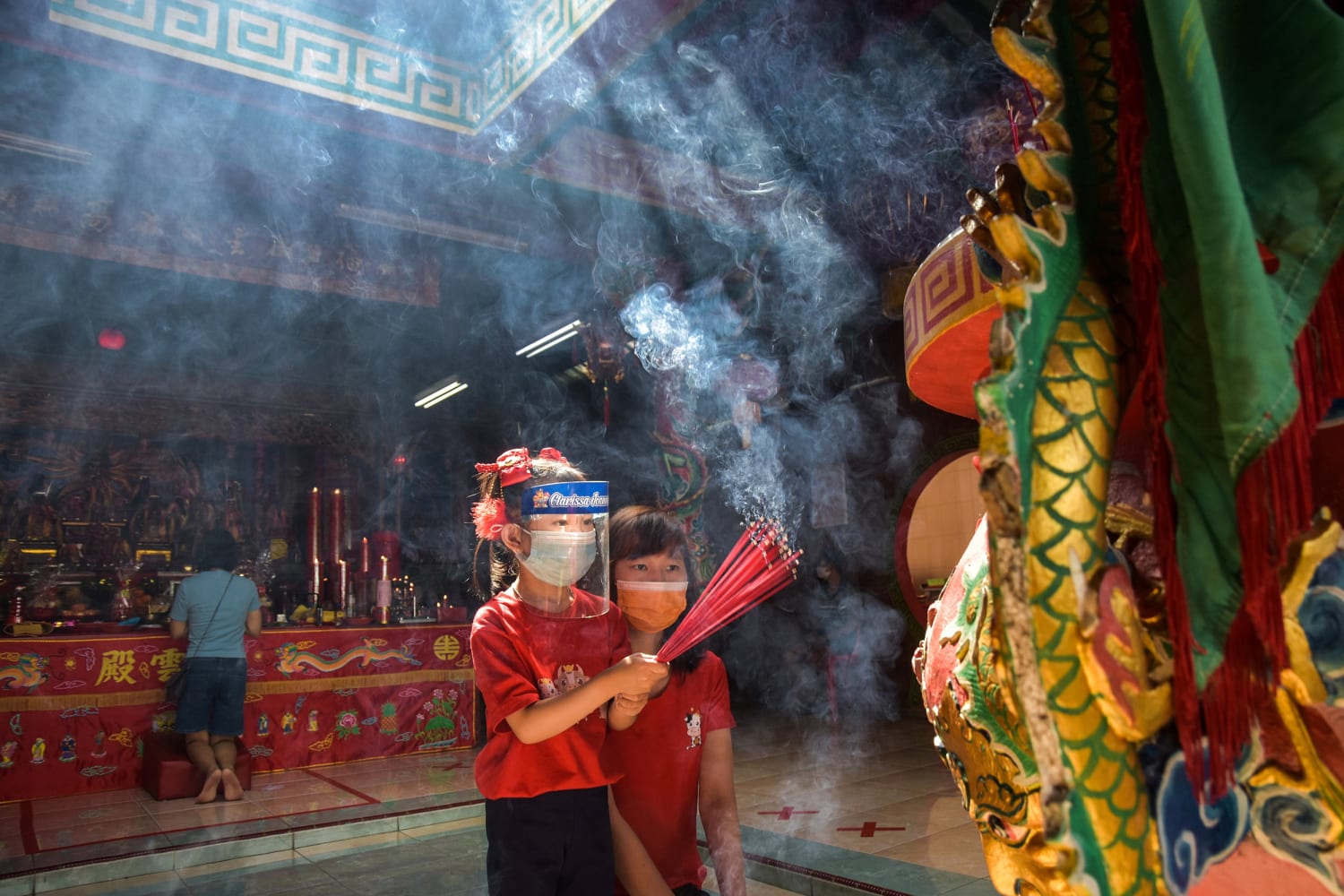 2022 Chinese New Year marketing ideas
The Chinese New Year is an especially significant time for family and friends to get together and celebrate. So when you design your marketing campaigns around this event, hitting the right spots is a must. Here are a few brilliant strategies and examples that will help you get inspired.
Identify what your customers want from you
Every good marketing campaign starts with knowing who your customers are and what they want from you. Before you implement your Chinese New Year marketing ideas, take the time to do a bit of research. Find out what your customers expect from you. And look at your past holiday campaigns to find out which messaging and offers worked best.
You can even post a survey or poll via email marketing or social media to decide what type of content is best and collect feedback. The more targeted your approach, the better your results will be. Of course, if this is your first year trying out some Chinese New Year marketing ideas, you're testing the waters.
But looking at the types of campaigns and content that have done well during other holidays may give you a good starting point.
Update your social media feed
One of the simplest ways to connect with your audience around any holiday is to simply publish social media posts. This can just be sharing wishes on the day of the Chinese New Year. Or you can build in a few posts and Stories leading up, during, and after the celebration. The second strategy is especially effective if you'll be running promos related to the Chinese New Year.
Here are some images and elements to consider incorporating in your designs:
The color red. It's associated with wealth and good fortune.
Complementing a dominant palette of red, you can incorporate yellow. The color was the traditional symbol of the Chinese emperor. And to this day, it suggests a higher status.
Images of the lucky red envelopes. People commonly gift them during this time.
Koi fish, representing wealth and success.
Tangerines and oranges are Chinese New Year symbols of abundant happiness.
Peach blossoms and plum blossoms. Fruit blossoms symbolize the start of a new cycle.
Firecrackers, which ward off evil spirits, and red lanterns which light the way for the family's Kitchen God.
You can also check out our detailed guide on Chinese New Year marketing ideas for social media here for some inspiration.
Kimp Tip: Even if you are updating the styling and format of your social media feeds for Chinese new year marketing, do not let go of your core brand identity. Ensure that there is a balance.
If you are looking to whip up your Chinese New Year social media posts in line with your brand identity, consider a Kimp Graphics and Kimp Video subscription! You'll get to work with a dedicated team of professional designers for a flat fee.
Connect with wholesome messaging
Messaging that is wholesome and warm will do well in the lead-up to the festival. Warm and welcoming stories will help customers connect emotionally and feel good about your brand.
Even if some of the messaging may be heavy (e.g. mention of families having to be apart this year), it is perfectly fine to use it as long as there is a happy ending and genuine tone. This year, many people cannot travel to see their loved ones or be with their families. Give them ways to reconnect to their loved ones even if they may be miles apart. This will help them feel emotionally connected to your brand and make the distance less painful.
For example, one of the most effective Chinese New year marketing campaigns will always be this one by McDonald's in 2016. Their "You Are My CNY" campaign was a hit! Many people travel to meet their families as this is the only time that they get to see their loved ones. McDonald's in China focused on the feelings of "togetherness and the importance of connecting with the people you love" in their campaign.
For example, one of the most effective marketing campaigns for the season was done by McDonald's in 2016. Their "You Are My CNY" campaign was a hit! Many people travel to meet their families as this is the only time that they get to see their loved ones. McDonald's in China focused on the feelings of "togetherness and the importance of connecting with the people you love" in their campaign.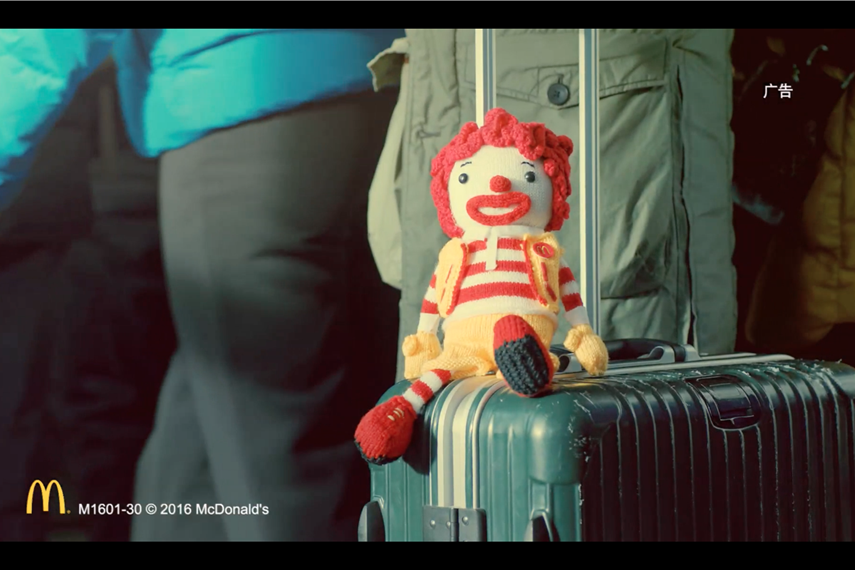 They made a video which starred their mascot Ronald McDonald. A toy Ronald followed travelers on the journeys that they took back home. At the end of the video, they reunited the toy with the real Ronald MacDonald.
Kimp Tip: Videos always win over the heart more than images or text. But they can be expensive to produce. Opt for animated videos and designed videos for the same impact at a lower cost.
Not sure how to do this? Connect with the Kimp Video team to see how we can design videos for your brand's Chinese new year marketing campaign.
Leverage User-Generated Content
Ask your customers to create and share themed content in the lead-up to the festival, and beyond if you'd like. Be sure to give them a branded hashtag, and you can even encourage them to share particular types of images. Here are a few ideas for some inspiration:
Your followers' favorite CNY decor to get into the festive mood.
The best snacks or meals to celebrate the festival–you can encourage followers to post/share recipes with a picture of the final product. Or you can ask them to recommend their favorite local eats to get a meal for CNY.
Your followers' favorite outfits or looks for the festive season.
How everyone is getting creative and staying connected.
This will improve your brand exposure and increase engagement as well. Even in the digital age, word of mouth continues to be one of the best forms of PR for any brand.
92% of customers are more likely to trust what another customer has to say about your brand, as opposed to just branded content from you. If we consider millennials alone, 84% say that user-generated content influences the purchasing decisions they make.
Kimp Tip: You can also run contests and giveaways to incentivize your customers to share their images and tips. Just make sure your promo designs carefully combine the colors of the Chinese New Year alongside your branding. If the colors clash a bit, then try to stick with just adding your logo.
Pick the right marketing materials
For your advertising and branding, picking the correct marketing materials and formats is a must. It's not a secret that consumers are more likely to look twice at or purchase products based on great packaging or ad designs. And keep in mind, the products you offer during the festive season could help you make a lasting impression on your customers.
When they are out and about or thinking of shopping online, you want your brand to be the one that crosses their minds. If the marketing materials you choose – whether online or offline – are useful and relatable, the chances of this increase exponentially.

A good example of this would be what WeChat did over the past couple of years. They introduced electronic versions of the red packets, or the Hong Bao, things that people traditionally give each other as gifts during Chinese New Year celebrations. By doing so, they facilitated sending money to loved ones digitally.
WeChat put a digital spin on a time-honored tradition and allowed people to do what they would do each year, only in a more convenient way. Just how big is this tradition? According to Reuters, people sent over 46 billion red packets out in 2017.
Launch limited editions
Many brands worldwide make it a point to launch limited edition items that help people celebrate the Chinese New Year. Most of these products use the colors red and gold on them and feature the animal of the zodiac that represents that year.
Besides this, they also featured prominent Chinese characters that are representations of good luck or prosperity on these limited edition products. For example, Apple launched two models of sports watches that were both red-colored. They were also only available for a short period.
Meanwhile, Nike launched sneakers that had a lucky character on the heel. Because of the extensive amount of research they did before launching their sneakers they were a success. So if you are planning on launching any products to celebrate the Chinese New Year, make sure that you do the research first and then develop the product in a way that will appeal to your target market.
Kimp Tip: You can engage your followers and subscribers in the lead-up to the launch with teasers, trailers, exclusive sneak peeks, and countdowns. This way you can ensure that the launch gets the attention it deserves.
Check out our guide on promo ideas to know more on this. With a Kimp Graphics + Video unlimited design subscription, you can now get unlimited creatives across these formats at a flat monthly fee.
Your packaging matters
People always think of the New Year as a time to engage in positive and auspicious traditions that they believe will usher in good luck and happiness. They want to attract good luck and positive vibes.
So, when you are working on your packaging for customers, look for ways you can incorporate this thought into your packaging designs. For example, Godiva, in 2019, put a Koi Fish on their box. The Koi Fish is a sign of abundance in Chinese tradition.
Look into the traditions that are associated with the Chinese New Year and figure out how you can incorporate these into your packaging. It could be as simple as a card, tag, or sticker that you incorporate into your existing packaging.
Also, consider including traditional red packets free of charge or limited edition items based on lucky numbers. These Chinese New Year marketing ideas will encourage people to buy more from you and also recommend your products or services to others.
Share how your team celebrates
When people like or trust your brand, they will be more likely to connect with you and to shop with you more than once. One way in which you can gain trust, and also be more likable, is by sharing causes and organizations you support.
Maybe your business could donate products or services to a local seniors' center or community center where people celebrate Chinese New Year. Chances are local organizations are looking for some help to celebrate in creative ways this year.
Try doing a call-out to your followers for suggestions if you're not already connected with an organization you can support.
As it is a time of festivity and celebration, another way to share your company culture is to have your team share what the holiday means to them. Or how they'll be celebrating. For instance, you could interview staff members and post brief clips of them sharing how they celebrate the Chinese New Year with their families.
If your team members don't celebrate the Chinese New Year, but many of your customers do, you can still share posts that recognize the holiday in respectful ways.
Here are a few ideas:
Your team members can share some of their favorite aspects of the festival.
Or you can collect stories from your followers and have your team members read them out in short video clips.
You can get an influencer relevant to your niche, and audience, who celebrates CNY to do a social media takeover for the day.
Tug on the heartstrings with a great story
In 2020, Prada filmed a documentary featuring top Chinese model Chun Jun alongside her family. The documentary was all about how the family celebrated the Chinese New Year. It also featured the brand's new collection, just in time for the New Year. The color red was a dominant feature in the collection and the brand reimagined its iconic triangle in red as well, to depict good luck.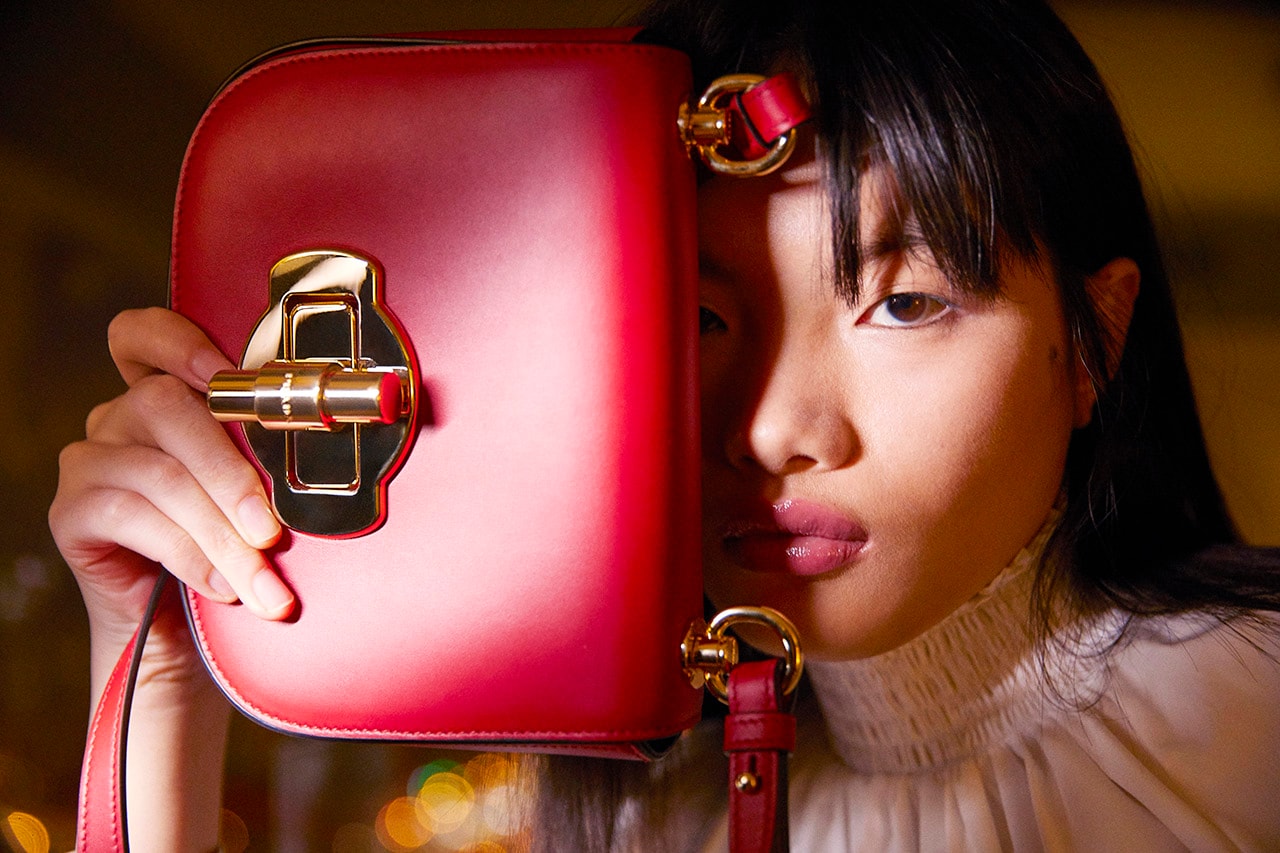 This clever strategy helped Prada connect to its customers through a relatable story of family ties, childhood memories, and laughter. So if you want to tell a story, make it authentic and genuine. It needs to be something that resonates with people's lived experiences. And this, in turn, will encourage them to buy products from you that they feel they have a connection to.
Leverage Video in Chinese New year marketing
One of the most sought-after formats of content right now is video. In 2020 alone, the ROI of online videos increased because people spent more time online watching them. 99% of marketers had said that they would like to focus on videos last year and 95% of them expected to either increase or maintain the spend that they had on video content.
More and more people are appreciating the raw and candid styles of videos increasingly being shared by brands. Authenticity is everything. In fact, 63% of customers surveyed from over 12 global markets say that they would like to buy from a brand that they feel is authentic. 60% said that they would also recommend an authentic business to their family and friends.
Here are some ideas that can help you create outstanding videos that feel authentic:
Create videos on what the Chinese New Year means to your brand and how your brand connects to it.
Share video gift guides from your product range to make shopping easier for your customers
Film your team putting up the decor in your shop/business windows to brighten the spirits of passers-by.
Kimp Tip: Short videos are increasingly popular nowadays. They also get higher traction across social media platforms, email marketing, and SEO videos too. Create videos that you can share on multiple channels and improve your ROI.
Looking to create authentic videos for your Chinese New Year marketing campaigns? Work with the Kimp Video team for affordable and expert services.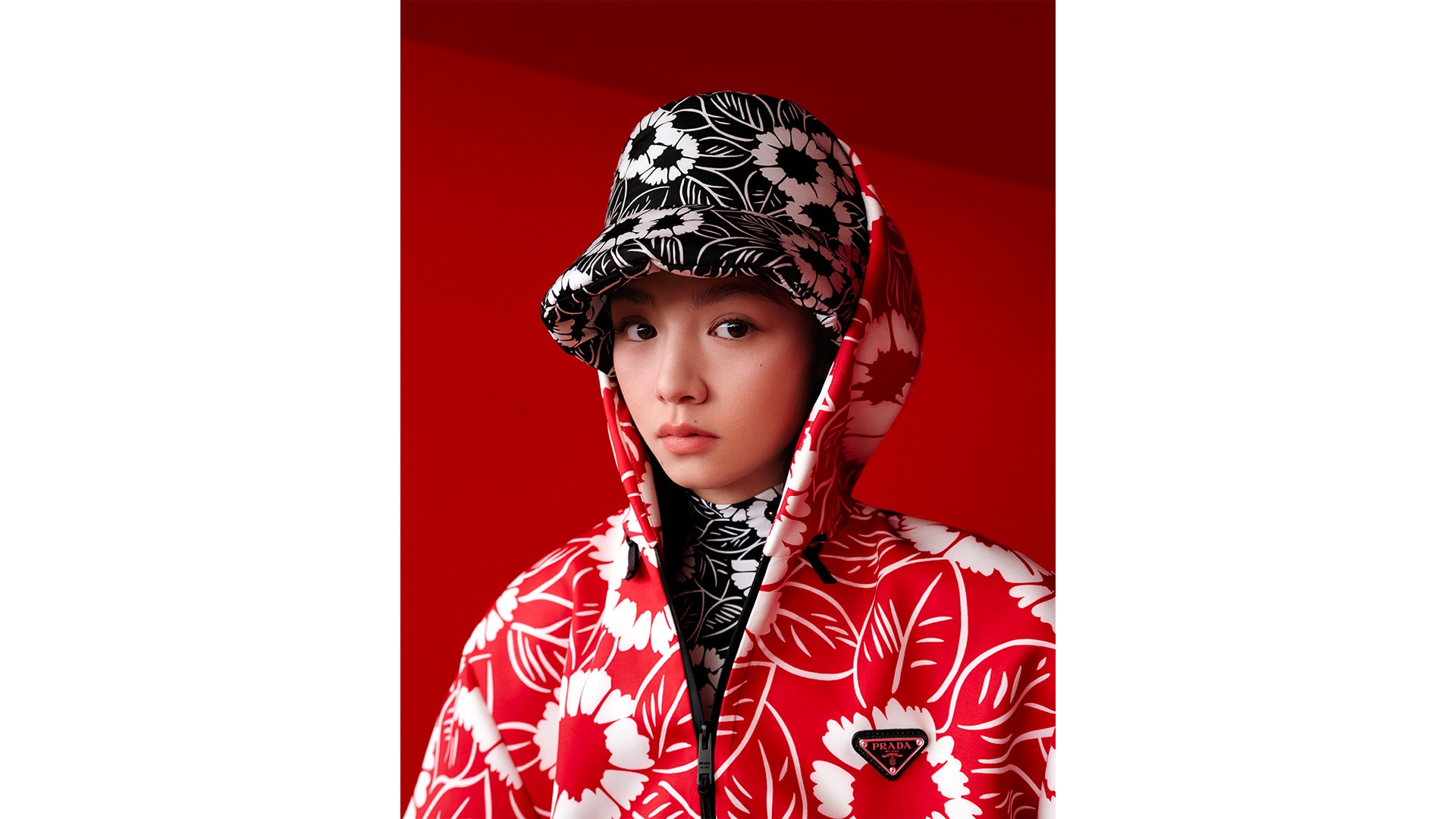 Build a campaign around a cause
In it's 2022 Chinese New Year marketing campaign Prada tied in celebration of the festival with taking up a cause. Aptly named "Action in the Year of the Tiger", Prada Group is sparking conversation and change in 2 ways:
A project which invites artists under 30 to create interpretations of the tiger using mediums like painting, design and sculpture. The works of art will then be assessed by a jury and used in a special project.
Donating to "Walking with Tiger and Leopard". This programme, which is part of the China Green Foundation focuses on efforts to raise awareness of the conservation of tigers and leopards
Not only is this campaign generating a good buzz, but it's also empowering and encouraging consumers and artists to support a positive change. A total win-win of a campaign.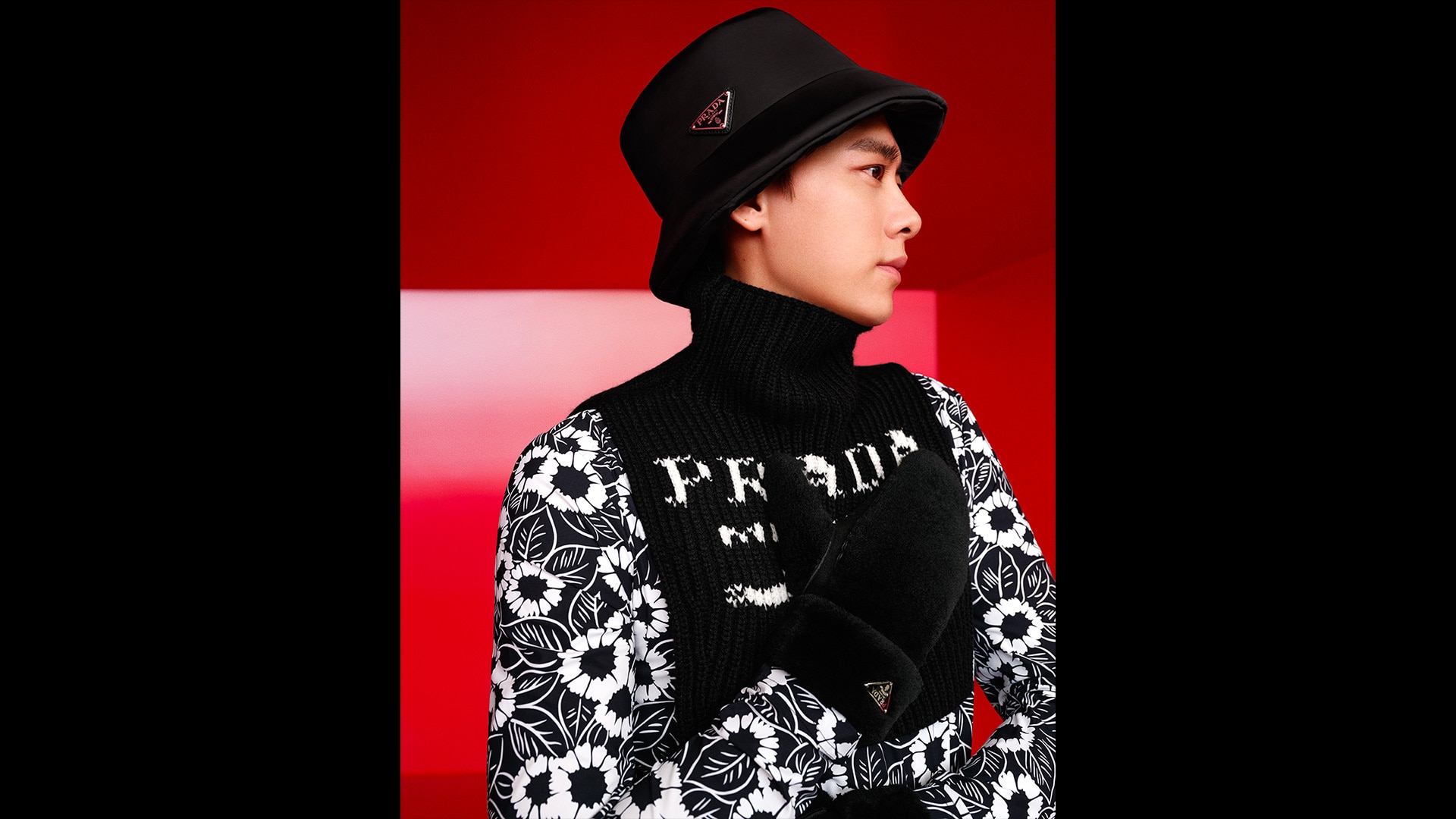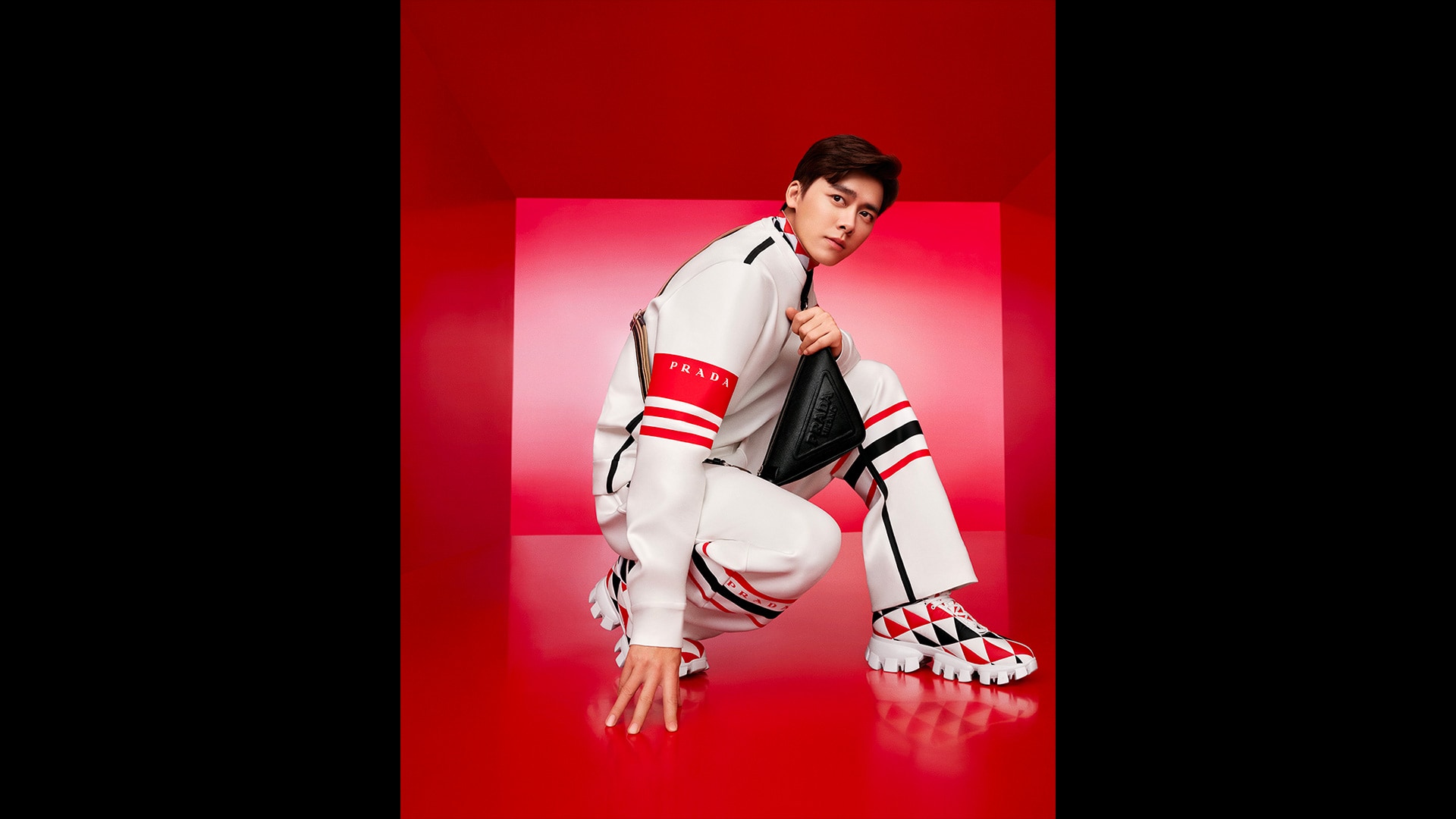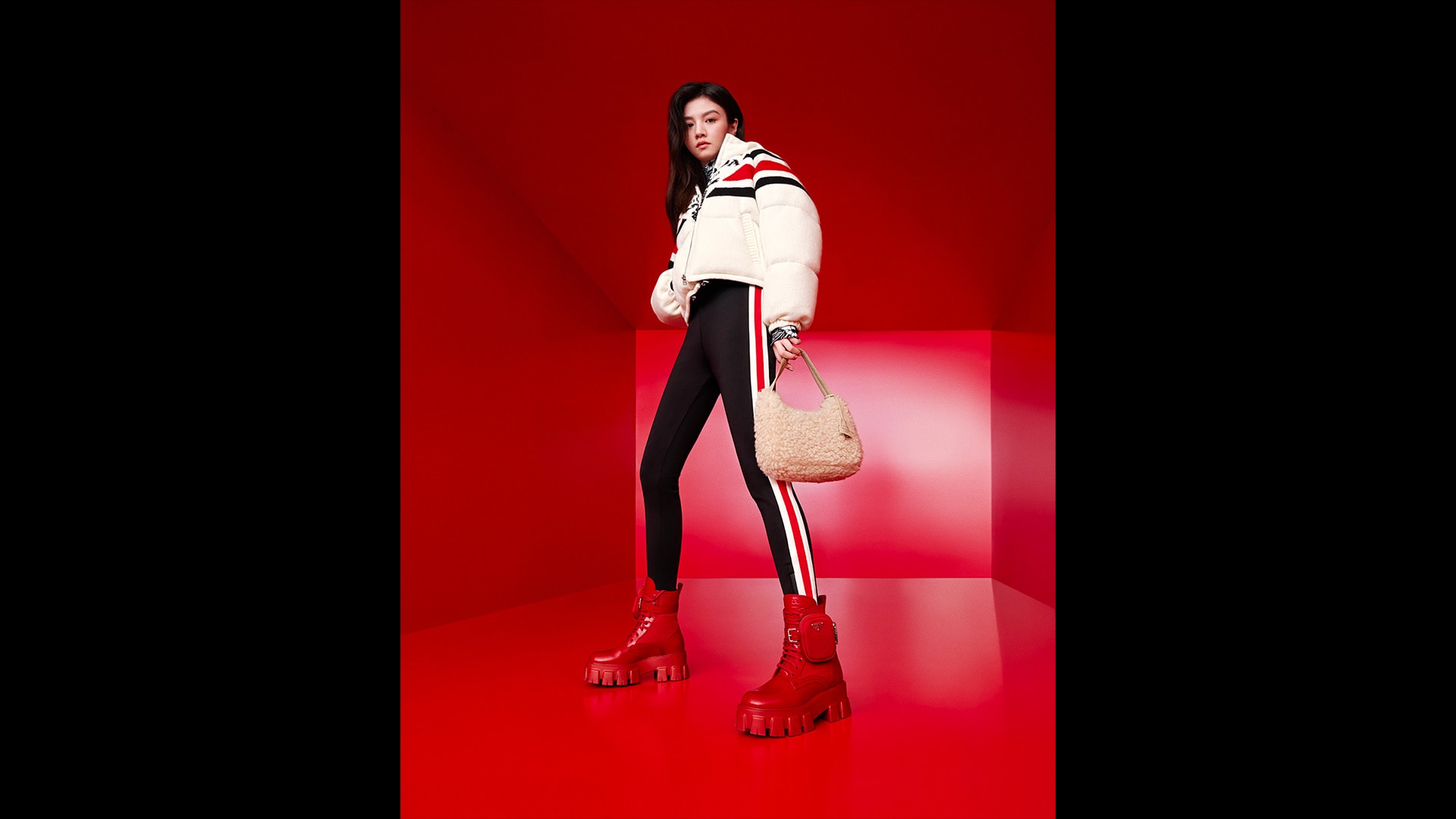 What to avoid in your Chinese New Year marketing ideas
Just like there are best practices for Chinese New Year marketing ideas, there are also things that you really should avoid. Below we walk you through some of these examples:
Lacking cultural sensitivity
If you want to create something humorous or witty for your marketing, that can be a really great approach. But the humor has to be relevant, and it should not come at the expense of cultural insensitivity.
No matter what you create, always make sure that you are respecting the culture of your audience. And if you're not sure if an idea will fly, then reach out to a few different contacts or organizations to make sure your messaging is on point. When Dolce & Gabbana decided to do an advert that featured a Chinese woman attempting to eat Italian food with chopsticks, they thought people would get a kick out of it.
Instead, Dolce & Gabbana had to deal with a massive backlash as people saw them as being racist and insensitive, not to mention disrespectful. The company got pulled off of Alibaba.com, JD.com, and other such Chinese ecommerce platforms as well. They also had to cancel a show after many celebrities and other prominent brands started speaking out against the designer label.
Be on brand, but not tone deaf
In 2019, Burberry launched its very first Chinese New Year campaign. They chose to show a traditional family portrait-style image, in which a family is seen wearing Burberry clothing. Sounds safe enough, right? Well, they missed the mark because a lot of people likened the aesthetic to being similar to what's seen in Asian horror films.
The campaign was called "Modern Tradition" and meant to put a new spin on traditional sentiments around Chinese New Year. But when you're dealing with a time-honored celebration, you have to be careful that any new spins you're attempting aren't upending the things that consumers feel most connected to.
This is why it's so important to put the time into understanding your audience and figuring out how the stories you tell, and the content you create, can connect with them.
Be mindful of animal rights
Now just because the zodiac signs involve animals which represent each New Year, doesn't mean that you should literally use the animals in your campaigns. Especially if they're endangered. We're looking at you, Gucci.
This year Gucci has generated a lot of buzz – and not in a good way – for using actual tigers in their 2022 Chinese New Year marketing campaign. You'll see in the tweet below some of the red flags from this campaign.
Connect with customers this Chinese New Year with designs from Kimp
The Chinese New Year is around the corner, but there's still plenty of time to pull together a few different pieces of content to connect with your customers. Keep them as simple or as creative as you'd like.
But just remember, your end goal has to be connecting with your audience. Look for ways to be relevant and engaging. And remember, if a design is on-brand but falls flat when it comes to capturing the feelings and ideas associated with the festival, you're better off tweaking it or trying out another approach altogether.
Looking for help in this area without breaking the bank? Why don't you check out Kimp Graphics and Kimp Video subscriptions. We offer unlimited designs, revisions, and support across a multitude of design categories. And you get to work with a dedicated project manager and design team.
All this for a flat monthly fee.
Why wait? Hurry and sign up for the free trial now. Celebrate the Chinese New Year with Kimp.