2021 Graphic Design Trends You Need To Know About
Out with the old and in with the new! 2021 is just around the corner (finally!). And that means getting ready for your new design projects. As 2020 rolled around we saw a lot of trends inspired by the start of a new decade and including futuristic tech elements. But following this transformative year, it looks like 2021 graphic design trends are all about putting people first.
Graphic design is always about taking something ordinary and transforming it into something extraordinary. Sometimes the transformation process is subtle, and other times, it is in your face. If you want to know what the graphic design landscape could look like in 2021, keep reading on. We're about to take you through some of the most creative concepts you've seen so far.
Mind Benders
Imagination and creativity are what the world needs right now. We are all craving ideas that transcend the challenges we're facing. And these unique 2021 graphic design trends can help you express your brand in ways you never thought possible. From optical illusions to sci-fi notes, these are the mind benders all set to take on 2021.
Abstract Psychedelic
From the music and art of the 1960s comes psychedelic design. As the name might suggest, hallucinogens and creative experimentation are concepts it is often connected to. All this, in line with ideas of how the mind can be opened up.
While the style can come across as chaotic, there's a method to the madness. Namely nurturing thoughts of freedom and breaking away from traditional boundaries. There's an expectation we'll see quite a bit of this trend in 2021 using lots of color and intense abstract components. Of course, using this trend would only make sense for brands looking to represent these ideas. And there would have to be much care taken to use it in the appropriate placements.
The complexity and the bold arrangements of abstract psychedelic can be used in interesting ways as part of package designs, or to make a statement through part of a hero image design. Though the shapes and distortions of abstract psychedelic might make it seem too "out there", through symmetry a feeling of stability can be created.
However you might use this trend, you can be sure that your audience will take something different each time they see the dynamic designs you'll create with it.
Thought-Provoking Surrealism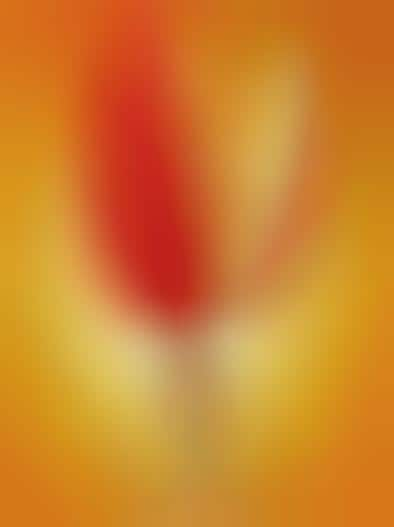 When we hear the word surrealism, we often think about imagery that makes no sense. Yet the word realism exists within it too. And so this trend refers to the ways in which the real and the surreal can be entangled and coexist. Sounds like a pretty apt way to describe 2020 doesn't it? Through thought-provoking surrealism designers will take people or things out of the settings and contexts we're used to seeing them in, to help consumers reimagine them.
A reflection of the way so much has changed with the pandemic, surrealism takes imagery that would be normal otherwise and makes it extraordinary by combining it with other images. As these will be designs that will represent big ideas, and even complex stories, they will likely take the form of designs like posters, magazine ads, or ebook covers.
Retro Vibes
Getting groovy looks like it's about to become really big in 2021. This is a graphic design trend that is a 'hats-off' to all of the free spirited, liberated expressionism of the 60s. Bold , statement making colors and groovy fonts are used in such designs. And you can expect to find them on your Instagram feeds as a great way to connect with audiences and appeal to a sense of nostalgia.
From classic characters, to retro elements like spiked product price stickers. This trend is also one that can be used to add cultural or political commentary into the mix. Since it has the look of an old-timey magazine or newspaper ad, you can play with it that way as well.
Optical Illusions
What happens when you find your mind boggled with something that you can't quite put your finger on? You spend more time looking at it, trying to understand it. Optical illusion designs have the advantage of keeping people engaged with your marketing or on your site longer because they're intrigued by what they see. And this trend is all set to make an appearance in 2021.
This is one of the 2021 graphic design trends that will work best for brands associated with movement, spirituality or being unique. But, even if your brand does not fall into these categories, you can still make use of optical illusions to retain the interest of the customer and keep them interested in what you have to offer. Just be sure to proceed with caution.
Overdoing these types of designs could become too confusing and overwhelming for your customers. So before you go this route, think about the goal you want to achieve with the illusion. Does it relate in a clear way to what you want to say? Is it overbearing or is it appropriate? Don't just use optical illusions just for the sake of having your marketing look different or wild. You'll want to use it in a way that will add value to your brand.
Retro Futurism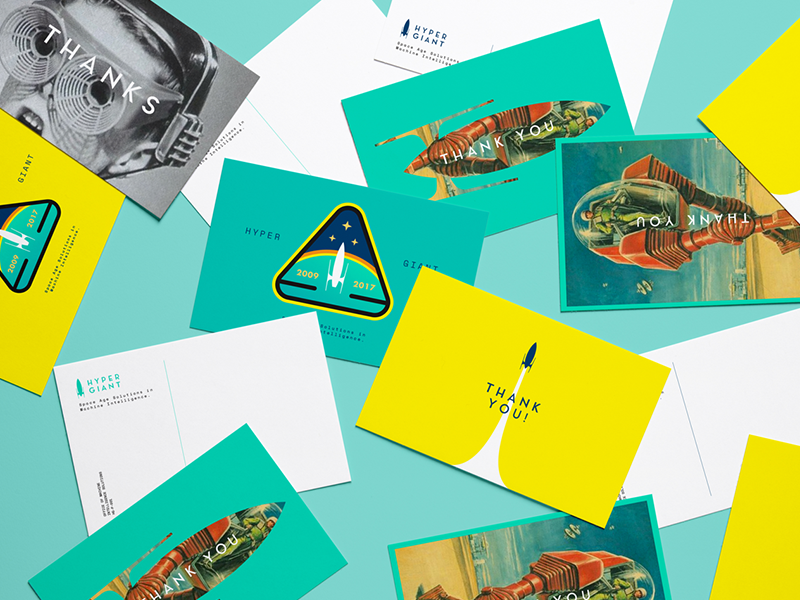 Retro futurism is a sci-fi themed style. The trend is one that has stood the test of time because of how bold, imaginative and universally appealing it can be. It also has a very optimistic outlook that adds to its attractiveness. Retro futurists have great faith in the progress of mankind.
In terms of style, the optimism is always expressed through the use of vibrant colors. It also often incorporates typography inspired by computers and lots of curves. For instance, retro-futurism can feature elements like fishbowl shapes, domes, and arches. Instead of idealizing the past, the trend for 2021 looks hopefully towards a future that will be bright.
Au Naturale
Greens, florals, and earthy hues to designs that make you feel like you are on a nature adventure. These trends are a result of creative genius meeting mother nature's inspiration. With everyone looking forward to a hopeful 2021, it's safe to say that graphic design is going green to inspire and reflect the same.
Natural Elements
We've all been indoors way too much this year. So much so that many have taken to hiking and exploring parks in greater numbers than before. There's just a general yearning to be in the great outdoors. To combat feelings of confinement and isolation, and inspire feelings of hope we can expect to see elements of nature as one of the 2021 graphic design trends.
This trend will be seen in leafy patterns, illustrations of stunning scenery, and earth-toned colors. The best part here is that this trend transcends industries that focus on green products or have an obvious association with nature. It's not even limited to particular formats or placements because the elements can be as subtle or complex as you'd like. Whenever nature imagery is used, it carries a vibe of serenity, growth, and renewal. All things that the entire world is looking forward to in 2021.
Real World Elements
This trend will blur the lines between the digital and real world – while keeping things real. It's all about bringing everyday channels of communication into the digital world. These include printed advertisements, street signs and more. The trend will also give computer screens, vehicle wraps, mobile phones, billboard, and carrier bags a digital facelift.
Real world elements is a trend that is very evocative of the times gone by. And so it comes across as nostalgic. One of the best ways in which designers can implement this trend would be to manipulate a real world photo. This could include blending out different parts of an image, or adding new layers with text. Realistic textures, rips, tears, and folds are also different ways to explore this trend.
Social Consciousness
While this particular trend is not about nature, it is green in its own way. It calls on people to stand up for causes. This year has certainly been one that has taught us how much we need to call out problematic dynamics and bring about change. From global health, to sustainability and climate change to the Black Lives Matter movement, 2020 has challenged us to think and do better.
With this new outlook on the world, designers from around the world will be looking for ways to help brands take stands for their values and the causes they are invested in. This may take the form of impactful typography to get messages across. Or creative illustrations that help us clearly a problem and solution. 2021 is expected to be a year when the world of design steps up to the plate in a big way to help people connect with each other, and brands connect with their customers, in especially meaningful ways.
Authentic Representations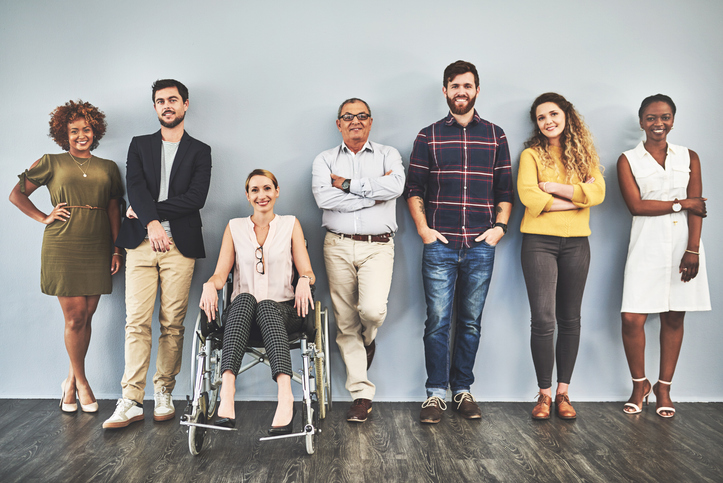 Along the same lines, of making the world better, authentic representations are amongst the 2021 graphic design trends. From global protests against systemic racism and police brutality, to the different types of advocacy we've seen in healthcare because of the pandemic, people increasingly want authentic representations. They want the marketing they consume to reflect and represent the world they live in. And as a result, we'll likely see this continue to impact marketing campaigns and design projects across different industries.
There is a shift to do away with models and opt for real people, who represent more diversity. And this can be seen across stock images as well as illustrations too. These types of changes, and more, are expected to increase in 2021 as a way to recognize and celebrate diversity through inclusivity.
Ultimately design should never be monotonous. When you highlight various cultures, ages, skin tones and/or identities in your designs they become more unique. So look for ways to cater to more of your target audience, and what their lived experiences are like.
Color Play
As we look at 2021 graphic design trends, we've spoken about getting unreal and keeping it real – quite literally. In both these cases, one element is pivotal: color. In the trends that are lined up to take the stage in 2021, color play is dressed up as the show stopper.
These trends are all about making use of colors to create designs that are a visual feast.
Gritty Gradients
One of the biggest trends in design – especially with Instagram posts are gradients. Gradients are smooth transitions in color that can be used to fill background or any empty space. Many brands use gradients in different shades, while memes and quotes feature them too.
In 2021, these gradients are expected to get a whole lot grittier. Layering a smooth color gradient with different filters, can produce this effect. In addition to the grainy layers, color gradients will also be coupled with noise and distortion. Smooth gradients with rough textures and vintage camera inspired glitches look really trendy right now.
What we expect to see next year is a combination of textures that are fresh, full of life and visually appealing. Adobe Illustrator and Photoshop are great tools to create color gradients from scratch. And after your designer creates the perfect gradient for you, try asking them to up the amount of grain, or add any dust or light leak filters. Or even apply those vintage camera effects. This trend is great for your marketing videos as well.
Blur & Grain Effects
There is a lot that you can do with gradients. But a lot of designers will take a different approach to the trend in the coming year. Namely we mean using blurry and blended backgrounds, which can then have a grain filter added. Why go to all this trouble? For the almost-tangible results. This trend will create designs that connect with consumers by making them feel like they can almost reach out and touch them.
One of the biggest plus points of this trend is that it allows any elements in the foreground like bold fonts and powerful images to stand out. While cheerful gradients have been popular in the past, this specific trend will work really well in gloomier contexts as well. So if you're going for grunge and grimy with a design, or have a dark side to your marketing, try asking your designer to give this a go. This is one of the 2021 graphic design trends expected to be seen well into the year.
Going Colorless
Color is powerful even in its absence. As seen in the example above. While bright and bold colors may seem like they're always a great way to grab attention, 2021 could prove otherwise too. In a digital world that can often feel too cluttered, the way to stand out could be to take a completely different approach. 
2020 has had a leniency for muted palettes and 2021 is taking it one step even further. Classic black and white imagery with a soft and subtle effect is looking to make an ongoing appearance. Not convinced this will make an impact? Consider this. When you're scrolling through a feed or looking for different shows to watch, oftentimes the things that cause you to pause are the ones which stand out. With black and white imagery, add to that a sense of nostalgia and purity.
Black and white imagery can be impactful itself, and it allows for other effects like animation, additional content, movement, shapes or shadows to be the focus. And designs following this trend will also be very easy and light on the eyes. While the black and white or grayscale is the main focus, minimal highlight colors and soft sepias work great too. The resultant designs look cool and are very effective
2021 graphic design trends to look forward to
This year has been tough, and has upended a lot of the norms we've come to expect. But 2021 graphic design trends are at least one indicator that there's much hope about paving the way for better times ahead. From tragedy comes a need for futuristic and psychedelic adventures. From isolation, we'll see much more vibrance and the beauty of nature emerge.
And from the heaviness and darkness of 2020, we'll see a playfulness and experimentation with color.  The upcoming year is about to usher in all kinds of new design trends. While not every single one will be right for your brand, you'll definitely find at least one to start the year, and your marketing, off strong.