Get The Perfect Wedding Invite Design For Your Clients
Are wedding bells on the horizon for your clients? Now that lock downs are easing up in many places, postponed wedding plans are on the move again. And nailing the perfect wedding invite design is a big deal for any wedding planner or vendor. Whether they're in print or a digital format, weddings invitation designs are an important keepsake for every couple.
With Covid-19 creating an unprecedented situation all around the world, your clients are probably having to navigate all kinds of things as part of their plans. And their wedding invitations can help you communicate everything they need their guests to know. Especially if they're digital! 
Designing the perfect wedding invite
Pick the size of the card, the printer and the designer
When you get started on your clients' invitation, the very first step of this would be to decide how the layout will look. This means that you need to work on picking the size of the card and the design based on whether it is printed or digital. You will also need to look for a printer, if the card is to be physically printed, and a designer. When you have these basics together, it will make the rest of the process much easier for you. Bear in mind that most cards will come in a few different standard sizes. You can also customize according to what your clients are looking for.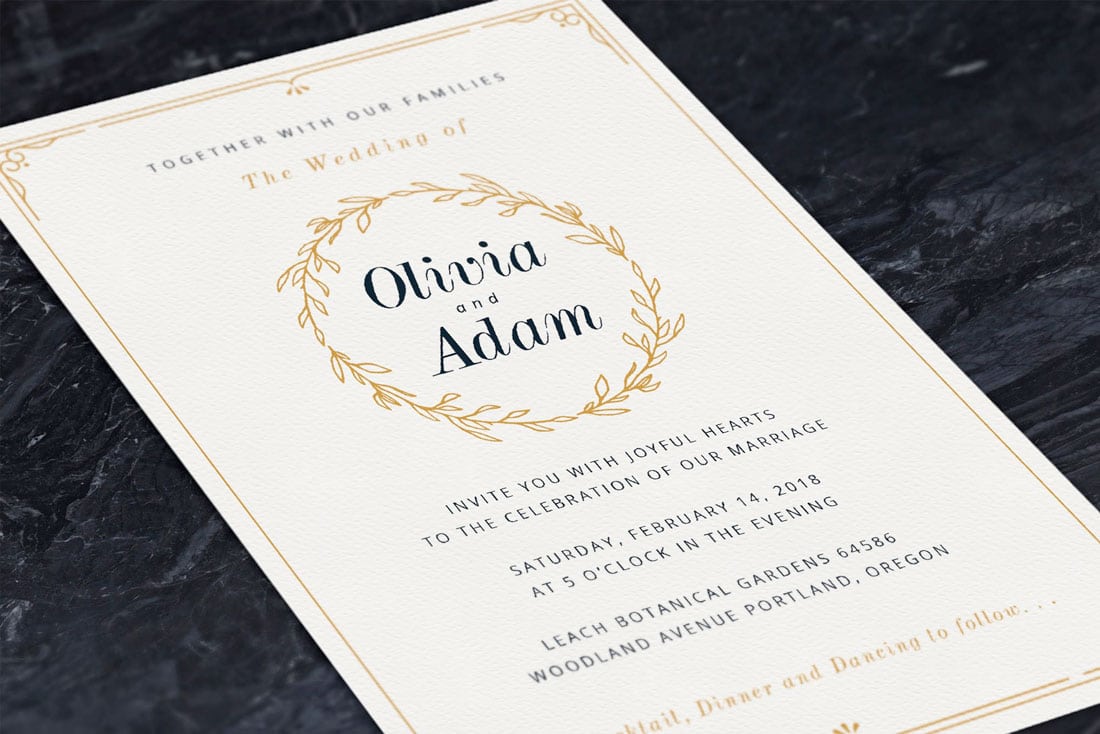 How to pick the theme
When you are picking a visual theme for your clients' wedding invitations, you will need to pick something that will reflect and resonate with each of the personalities of the couple. And in case you're dealing with some strong, and opposing opinions, you might want to take some extra time here in doing research and checking out galleries for inspiration.
Picking colours, fonts and theme
Try and use a color theme that will be reflected in the decor and the aspects of the wedding as well. The colours, the fonts, and the theme that your clients pick can be on placements, decor, signage and all other components. They will also be able to use this theme in the thank you cards that they want to send out or email. Let your clients know these options and you'll save yourself a few dozen revisions!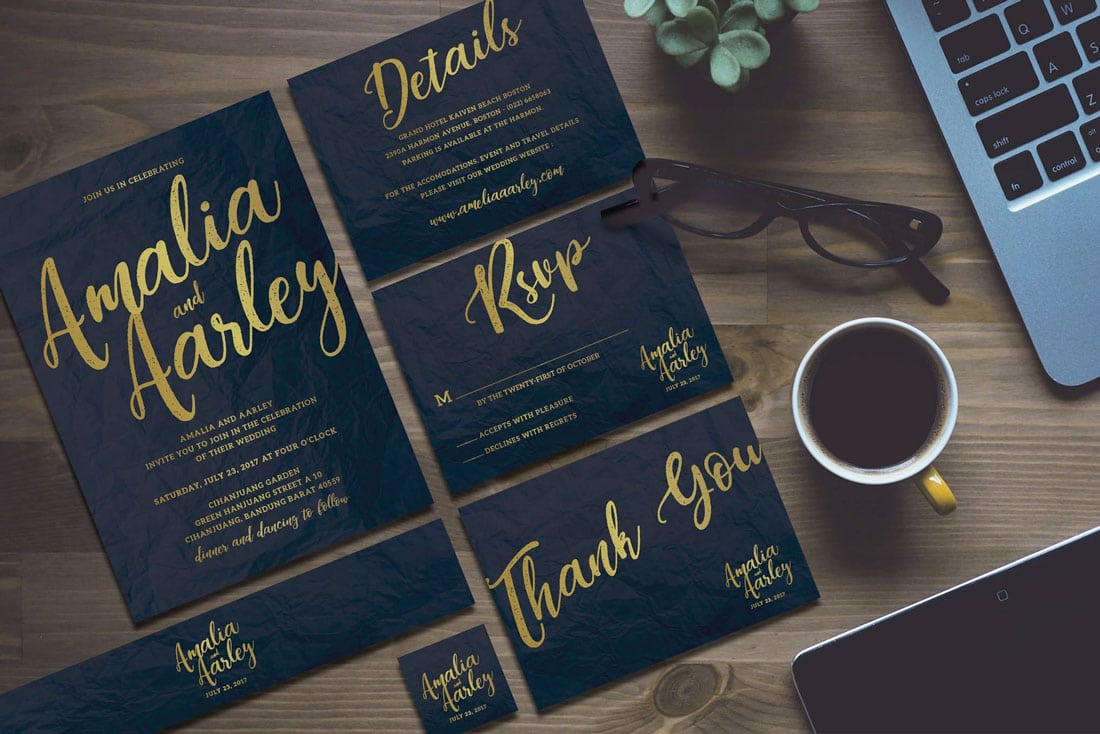 What information should be included in the perfect wedding invite? 
You will ideally need to have 2 – 4 different cards in your clients' invitation package. The invitation itself will be the primary card and it should include details such as the what, who, when, and where that is for your clients' wedding. You can also have supplementary cards and designs included for responses, reception cards, and the directions to the wedding venue. These cards will give guests the information that they need to know and will also give them a sense of the style of the celebration being held so that they can come dressed appropriately.
Your clients' response card should include: 
The date and time of the reception
The type and style of reception
The location
The directions or a map
The dress code
The theme
The inner and outer envelopes 
If your clients happen to be a couple that is all for personalization, inner envelopes are a great way to get this done. These will allow them to include things like hand-done calligraphy for the names of their guests. They will also add a certain flair. But do keep in mind that these are not essential. Now unlike the inner envelope, if your clients are getting the cards printed, they will definitely need an outer envelope. The outer envelope should be sturdy and they should also match the wedding's theme.  Be sure to look into how you can get these custom made so that they suit the experience that you want to create for your clients.
Now here's some inspiration for a uniquely designed wedding invitation:
Colour Blocked Cards
How about some great outdoorsy inspiration?
Want to keep things transparent? Here's the best way to do it
Try Chinoiserie
A Few Final Thoughts…
To get the perfect wedding invite design you'll need to lay some groundwork. Think about the budget that your clients are working with for their wedding invitations. Take time to speak to several designers and printers based on whether your clients want to have actual physical invitations and/or e-invites. Shortlist the service providers and pick the one that can give you what your clients are looking for at the best possible price and quality. 
Whether your clients' ceremony will involve loved ones joining in via video conferencing, or an intimate in-person ceremony, the perfect wedding invite design will help set the tone for their special day.