The Top Advertising Channels For 2022 + Design Tips
Ben runs a small business and is looking for ways to grow his brand. He has been working with a marketing firm to help identify effective strategies in both organic and paid marketing. 
As a small business, investing in paid marketing definitely sounds daunting.
But he wants to be taking this step for his business. And to make the most of it, he wants to enter this world with the right knowledge. 
Do you also want insights on the best advertising channels for 2022 and what works best on them? Then, you have come to the right place.
On the flipside, you may be wondering why this is so important? Can you not just stick to what you know from organic marketing channels? Why does this make a difference?
Well, the major difference here is that search engines and social media platforms update their algorithms regularly to make the most of their advertisement channels. This is their source of revenue, and if you do not play by the rules, you won't see results.
That is why it pays to know the latest updates on the top advertising channels of 2022.
The State of Advertising in 2022
There is a lot of uncertainty currently in the advertising sector. The prevailing sentiment is that Gen Z and Millennials do not look at ads too favorably, so businesses are trying to engage them more organically.
But while Gen Z and Millennials do not appreciate blatant advertisements, you can still engage them through ads. You just have to create something that connects with them on the right channel, and you can see conversions without a doubt.
The advertising world (digital or otherwise) is very much alive and kicking. In fact, this is the time to invest and make the most of it. Not only do you see an uptake in conversions and leads, but your organic content marketing efforts also see an uptake from the insights from paid channels.
In 2020, the US saw ad spend surpassing 40 billion dollars, while the current growth rate projects this number to become 56 billion dollars soon quite soon. 
Ads are easily one of the best ways to improve brand awareness for your brand, and 49% of customers vouch for this. 
Now that we know that customers appreciate advertisements when you do them right, what is the next step? How does one proceed with this process?
Well, let's start by understanding how to pick the right channels to advertise on in 2022. 
Picking the top advertising channels for your brand
Between digital platforms and offline mediums, there are a lot of opportunities for brands to explore the advertising world to understand what works for them. But if you are on a tight budget and cannot really do the hit and miss equation, how do you choose the best advertising channel for your brand?
Kimp brings you a framework that you can follow to ensure that your brand chooses the top advertising channel without fail. 
Define a budget
First off, you need to understand how much you will spend on your advertising efforts. This will help you narrow down options from a really long list.
The budget must include your ad spend, creative budget, and personnel budget too. This is because:
Some formats and platforms have a smaller ad spend (e.g. email advertising banners), but the creative budgets are higher here. On the other hand, Facebook has a higher $ per click budget but is more effective.
Some channels support image and video ads more such as with Instagram and TikTok. If you know the budget, you can understand what you can create and where.
Setting the budget lets you define your parameters and understand how much you can take on.
Determine your goals
Next, come your goals and KPIs. You know how much you are expecting to spend, now you need to know what will come of all that. To measure this, we need well-defined goals and KPIs.
You can choose awareness, consideration, or decision making as a brand goal and pick one of the KPIs from below to support them:
Clicks
CTR 
Views 
Impression
Reach
Engagement 
Conversion
Acquisition cost 
The content you create will vary based on the goal and KPI you have finalized, so it is best to get this right and out of the way at the beginning itself. 
Understand your target audience
Did you know that one of the biggest reasons for brands to invest in digital marketing and advertising is that it is easy to tailor it to your target audience? While this is easier to do on platforms like Google or Facebook, understanding your audience is important in the advertising world as a whole.
Every advertising medium has a niche audience, and if you know your audience, you can pick the right platform and optimize your ad performance.
For example, TikTok and Snapchat have a comparatively younger audience, while billboards and flyers work best for middle-aged and older audiences. Knowing this can help you pick the top advertising channel for your brand.
Some factors to consider in this analysis include age, gender, culture, location, spending capacity, and political views, to name a few.
We know why advertising is important and how a brand can pick the best advertising channel for themselves in 2022.
But what are the options? Let's take a look.
Top Advertising channels for 2022
The numbers in the advertising industry keep changing, but some players have been at the top for a long time now. So here is a list of the top advertising channels for your brand in 2022:
1. Social Media Advertising
Social media advertising is booming right now and a lot of marketers are gravitating toward this for better returns. Many surveys have put Facebook, Google, and Instagram as some of the top advertising channels for 2022. According to 44% of marketers, Facebook ranks a little higher than Google, and 25% of them agree that Facebook Ads are the highest ROAS (return on ad spend) driver network. 
Obviously, Facebook and Instagram have secured a reputation that matches Google, but if you are an up and coming brand, you can expand a little.
Platforms like TikTok, Snapchat, LinkedIn, and Pinterest are becoming increasingly popular and seeing a higher ROI because of their ad rates.
TikTok and LinkedIn are becoming the top advertising channels for B2B markets, while Pinterest and Snapchat have a clear edge in the B2C industry.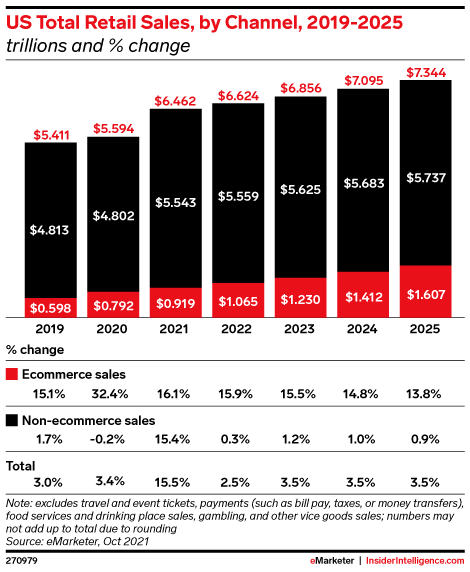 2. Non-Social Digital Advertising
Digital advertising channels extend way beyond social media itself. While we understand social media is newer and shinier, with many great promises, sometimes old is gold for a reason.
Traditional digital advertising channels such as pay per click campaigns, banner ads, and so on are still some of the best channels for brand awareness-related campaigns. And the best part for many marketers in this is that you only pay if you get clicks.
Of course this also makes the competition a little stiff, making your chances of success a little narrow. But you can always edge out the competition with a well-thought-out campaign and well-designed creatives. 
3. Offline advertising channels
We know what offline advertising means. We see it everywhere around us, and we do get influenced by it consciously or subconsciously. With many privacy issues cropping on digital platforms, customers and brands are slowly acknowledging the value of non-digital advertising channels too.
2021 saw many social media giants investing and promoting OOH advertisements to raise brand awareness of their products. We also saw increased uptake of streaming video ads during the holiday season from established brands. 
The conversion and recognition numbers from OOH are extremely positive, and this is one of the top advertising channels for 2022.
4. Amazon
Are you confused about why this is in the advertising channel section? Well, we have a good reason for it. Did you know that customers now use amazon as a search engine? Yes, the Amazon search bar is becoming one of the default places where people look for products.
And now, Amazon shows promoted products before the search results, just like Google does. In fact, the company posted its first advertising earning report, and the number is so much bigger than YouTube.
So yes, if you are an ecommerce business owner or even a small business, consider advertising on Amazon to get your product in front of the world.
Even when you know the top advertising channels in 2022, the question still remains how do you come out on top in those channels?
Well, we know that this knowledge gap exists and are happy to bring you the top advertising trends of 2022 to address them. So let's dive right in now.
2022 Advertising Trends
The advertising world is extremely fascinating. Mostly because it tells you a lot about our society, culture, and people in general. If you know your audience and the market, you will instantly understand which advertising trend is for you.
But first, let us check what is happening in the advertising world right now so that you can make the most of it. 
1. Local marketing
When we say that advertising trends reflect society, this is what we mean. Before 2020, the world was all about globalization. People wanted to shop from far-off countries, and advertisers too targeted people outside their geographic location, deeming them more important.
But the COVID-19 pandemic changed all of that in an instant. Google reported that "near me" searches went up during this period, and hashtags like #supportlocalbusinesses and #vocalforlocal were constantly trending on social media.
So the biggest, and probably the most profitable, advertising trend for 2022 is that local marketing is back online and offline.
That's why brands that have invested in in-store display ads and billboards in their locality are seeing an impressive return.
But this also means that you can target your social media ads to local customers with specific store-related announcements and region-specific sales to get more traction.
Store delivery ads, stock announcements for local stores, store opening timings, and so on can help drive traffic to your store via online and offline channels.
Kimp Tip: When you are investing in local marketing, the audience for your online and offline ads overlap. So do ensure that your ad designs are consistent and convey the same message across channels.
If you are looking for a team that works on print and digital designs, try a Kimp Graphics unlimited design subscription! 
2. Flywheel marketing 
For many years, businesses and marketers have been following the funnel model of sales, wherein they filter the leads through many stages to get the customer out from the crowd. The flywheel model adopts a little different approach and approaches the customers from all angles – right from sales, marketing, and service.
This model considers every customer touchpoint to be a potential marketing and outreach opportunity. You create educational and valuable content for the customer to access across the whole journey so that they can make an informed decision. In this model, you do not spend a lot of time working on unqualified leads.
While the flywheel model is popular now, if you have a funnel model in place, it is best to supplement it with the flywheel model rather than discard the funnel altogether.
This means that each advertisement must work on reaching the customer holistically, rather stage by stage. Today, most services have a free trial, and customers end up skipping many steps in the funnel. Here, conversion depends on the sales and customer service team.
So, adapt and grow with this advertising trend of 2022 for the best results.
3. Shorter videos
Video ads bring the best returns across all of 2022's top advertising channels. And this is true for digital and offline channels. A video on a digital billboard is much more likely to capture attention than a static billboard.
But what kind of video? And what is the secret sauce to stand out in the advertising world of 2022?
Well, the roaring opinion from platforms, marketers, and brands is that you must keep your videos as short as possible for the best results. Platforms like Instagram, TikTok, and YouTube are some of the best performing video advertising platforms because this works so well today.
If you can get your video within 15-30 seconds, with an attractive beginning and a captivating CTA screen, your video will be a huge success. Videos are also one of the best sources to drive traffic to a site, so this is an advertising trend you must happily embrace in 2022. 
Kimp Tip: While every other platform today is happy to support brands and their video content, it is best not to work with a one size fits all design. Optimize, tweak, and tailor your content to the platform and the corresponding audience's requirements if you want to see great results come your way.
For all your video editing, animation, and other motion graphics, try a Kimp Video subscription! 
4. In-game display ads
People are absolutely going all in with the gaming world and this industry's growth has just begun according to many experts. Studies show that Gen Z in particular doesn't mind being off social media but a lot less likely to take breaks from gaming, even for a day.
So this is undoubtedly the best medium to reach them if they're your target audience. They are more likely to pay attention to your brand when it appears in a banner in a game than any other placement.
But remember, the content and design have to be authentic and match the aesthetics of your target audience if it has to make a mark.
Create the best advertisements in 2022 with Kimp
Investing in advertisements can be nerve-racking. But that is nothing compared to not seeing results. With constant changes to ad regulations and algorithms, you need an army to make a mark on these platforms.
And 90% of a first impression is all about design. So why leave that up to chance?
Work with experienced designers with a Kimp Graphics or Kimp Video design subscription and get unlimited design for a flat monthly fee. This means unlimited design requests, revisions, and services available across a ton of different design categories. 
Why wait? Sign up today to start a free trial.