What You Need To Know Before You Start An Ecommerce Brand
40% of worldwide internet users have purchased goods online from ecommerce businesses. And given the pandemic, consumers all over the world are increasingly looking to shop online for an easier and safer customer experience. So it's no wonder that many entrepreneurs are trying to figure out how to start an ecommerce brand from scratch.
Before we dive into how to do this, let's take a look at the findings of Forrester research:
Over the next five years, online sales from ecommerce platforms are expected to rise at an average rate of 9.32%. 
In 2018 alone, ecommerce sales grew by 23.3% year over year. 
Ecommerce sales are projected to hit $4.13 trillion this year! 
The number of customers who are browsing ecommerce businesses and buying online will hit 270 million, the majority of which will be mobile driven.
It's time to start an ecommerce brand
Are you someone that has always wanted to sell products online and build a good ecommerce business? Well you're in a unique window to enter ecommerce. There are tons of tools and resources available – many for free or at a low cost. And with the increasing shift to doing business online, the barrier to entry might not be as high as you think.
How do you start an ecommerce brand from scratch? 
Let's take a look at all the steps that you can take to get well on your way to building the ecommerce business that you have always wanted.
First, research your audience and competitors
Before you can figure out your brand, you need to make sure that you have a clear understanding of the current state of your niche. This includes your potential clients and your competitors.
A few ways that you can approach this are:
Google! Dig into the details about your product or your service category. Be sure to research the direct competitors and the indirect competitors too.
Check out social media accounts that your target audience follows and are engaged with.
Talk to members of your target audience to find out about which brands they buy from in your niche.
Look into subreddits that your potential customers are engaged with to get a sense of their conversations and product recommendations.
While you conduct your research reflect on these ideas:
Who are the customers that you can sell most easily to?
Which brands are your direct competitors? The ones that are well-known in your niche.
Find out what your customers are most interested in and how they speak about it/them?
With this information on hand, you'll be able to figure out what your brand identity should focus on and how it can be differentiated from your competition.
Next, establish your brand identity 
Your brand identity is very important. It should reflect your values and the emotions that you want to evoke in your customers when they engage with your brand.
To start off you will need to establish some of the defining characteristics of your brand identity. One such thing would be your unique selling points (USPs). These will serve as the foundation of your marketing strategy. Here are some tips on how you can start building your brand identity.
Integrate your unique selling proposition into your identity. What makes you unique? When you integrate this into your identity, it will allow you to present your products in a way that will help you shine in your target market.
Flesh out your branding guide. Your branding style guide is what lays out your typography, color scheme, and the general theme that will be seen in your design components. Be they your website or social media. You can work with graphic designers to help create your guide.
Figure out what you would want your logo to be. Your logo is, in many ways, the actual face of the brand and how people will recognize you, so it plays a crucial role in your brand identity and marketing plans. Start by choosing your brand colors and typography. These will help form the foundation of your logo.
Think about working with good graphic design services – preferably unlimited graphic design services when you do your logo. This will allow for as many revisions as you want and a dedicated team at a flat rate on a monthly basis. As a business that is just getting started, this will definitely give you the most amount of value for your money.
Now share your brand story
People like stories and are naturally attracted to them. It gives them the opportunity to connect with the storyteller. And will also give them insights into how the storyteller overcame obstacles and succeeded. Use your story to share how your brand came to be. This will also give you a way to build trust with your potential customers and familiarize them with your brand's journey. Make your story creative and fun. It does not always have to be a really long, lengthy copy. Below, is such an example from the M&M's website. It's simple, fun and attractive. Using elements which are creative like M&M's did, with brand characters, and vibrant brand colors, can help you share your brand story in engaging ways.
Sharing your brand story can also be something that you incorporate into SEO content, to increase your brand's visibility. Additionally, it can help you increase your sales and foster trust and connection.
Develop your brand persona
The brand that you build will not be able to please every single person. It would just be unrealistic to think otherwise. But here is what you can do. You can focus your efforts on tailoring your marketing strategy and messaging towards your target audience. This means that you really need to know your target audience and how to present your products to them, in a way that resonates with them.
In order to do all of this, you will need to set up brand personas so that you can plan according to realistic and reliable representations of your target audience. To develop brand personas, you will first need to visualize the typical type of people who would love your products or be very interested in them. Then you can start creating the right message for them.
Developing a persona is something that is important when you start an ecommerce brand. It will help you guide your marketing messages. It will also serve as a way to let your customers know how you can add value to their shopping experience. 
Write out a good slogan
A catchy and impactful slogan is an asset. This can be something that is brief and descriptive about the brand. You can use it as a tagline in as many of your marketing materials as you'd like. For instance, your social media, website header and even print it on your business cards.
Your slogan can evolve with your brand, and doesn't have to be set in stone. Pepsi is one example of a brand that has many slogans over time – over 30 slogans in fact. Here are some pointers for you to write your slogan.
Stake your claim 
Use a metaphor like Redbull does where they say, 'Redbull gives you wings'
Go the Nike way and take on an attitude 
Have a rhyme in the slogan. 
Just keep it simple and describe your business.
Start personalizing your customers' experience
Your branding should be reflected in all aspects of your business – especially your website. That said, if you fail to provide a personalized and unique customer shopping experience, you will also be missing out on the chance to firmly and impactfully establish your brand. You will need to consider how you can personalize the customer experience in ways that align with your goals, overall brand identity and the mission. For example, you can give branded packaging so that the unboxing can offer a memorable experience.
This will also provide a positive customer experience and impression. You can also develop loyalty programs that will help further brand awareness, not to mention, sales. This is also an excellent way to let your customers share your brand's offers via social media.
The hexagonal shape which is also the natural shape of honeycombs emphasizes that this honey product is natural. The creative take on the packaging offers a very unique experience and will leave a lasting and powerful impression and also appeals to those who like natural products. You don't have many opportunities to make great impressions on your customers. So make the most of them. When you personalize the customer experience, your brand can stand out from your competitors, gain loyal customers, and extend your branding.
The designs you need to start an ecommerce brand 
We've spoken about creating a logo above, but here are some of the most important design elements that you need to work on when you want to start an ecommerce brand.
Logo
The logo of your ecommerce brand is how your customers will identify you. It is how they will get to know you and engage with you. It is one of the most important factors in the branding process. We have spoken about logo designing in our previous blog, so give it a read and get all the info that you need.
Your website
When you have an ecommerce business, your website is where the bulk, if not all, of your transactions will take place. It needs to be an impressive website, responsive and can be loaded fast on pretty much any device. You need to have an easy checkout process, good landing pages and of course secure payment methods and reliable points of customer service. You'll also want to make sure your hero images are regularly updated to reflect your offers.
Your packaging
This is the very first thing that your customers will see when they open your shipment. It really needs to have that wow factor and needs to help them feel like they want to continue shopping with you. Consider adding in a well-designed insert to ensure that you create an additional touchpoint and offer additional discounts, cross-sell, or provide details on how to connect.
Your brand profiles
You may be running your business via your ecommerce site, but that does not mean that you should not try to make connections through other channels. Make sure that you have social media profiles set up with consistent designs, and maintain the same profile names. Update your cover photos regularly to reflect your offers and value propositions, and use your logo for your profile image. Considering creating brand templates for your social media posts.
Your merchandise
Having branded merchandise like t-shirts, mugs and stickers can help you connect with your customers and potential customers. You can send them as bonuses as part of orders that reach a minimum purchase, and make them available for purchase on your site as well. 
Positioning your ecommerce brand to your target market
Marketing strategies require a lot of hard work and can be terribly tricky to get right. But not impossible. And they are incredibly important. If you do not position yourself uniquely, you will fail to make an impression on your customers. Yotpo conducted an analysis of 18,000 ecommerce sites and found that ecommerce store sites fail to go above the 500 fan mark on Facebook.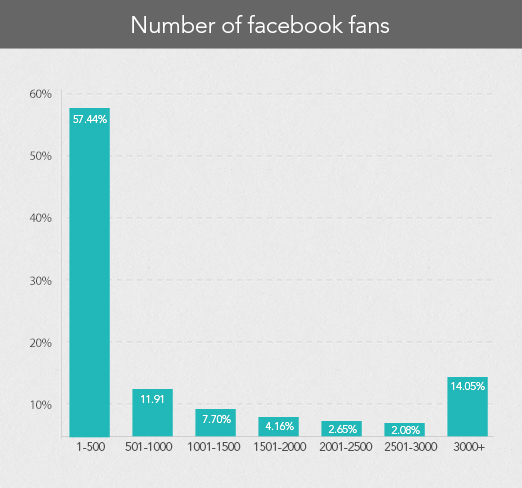 Likes on a social media network may sound like a vanity metric, but they are also a major indicator that you have earned true fans who love your brand and will buy your products. You cannot build this fan base, without your USP(s). If your customers are able to find value in the solutions you are offering to their problems, there is a better chance that the content you share will lead to engagement and conversions. A good example of this would be the Dollar Shave Club. Their very first video told a story well and then tied it back to the brand with ample humor. It also differentiated the brand from other competitors like Gillette.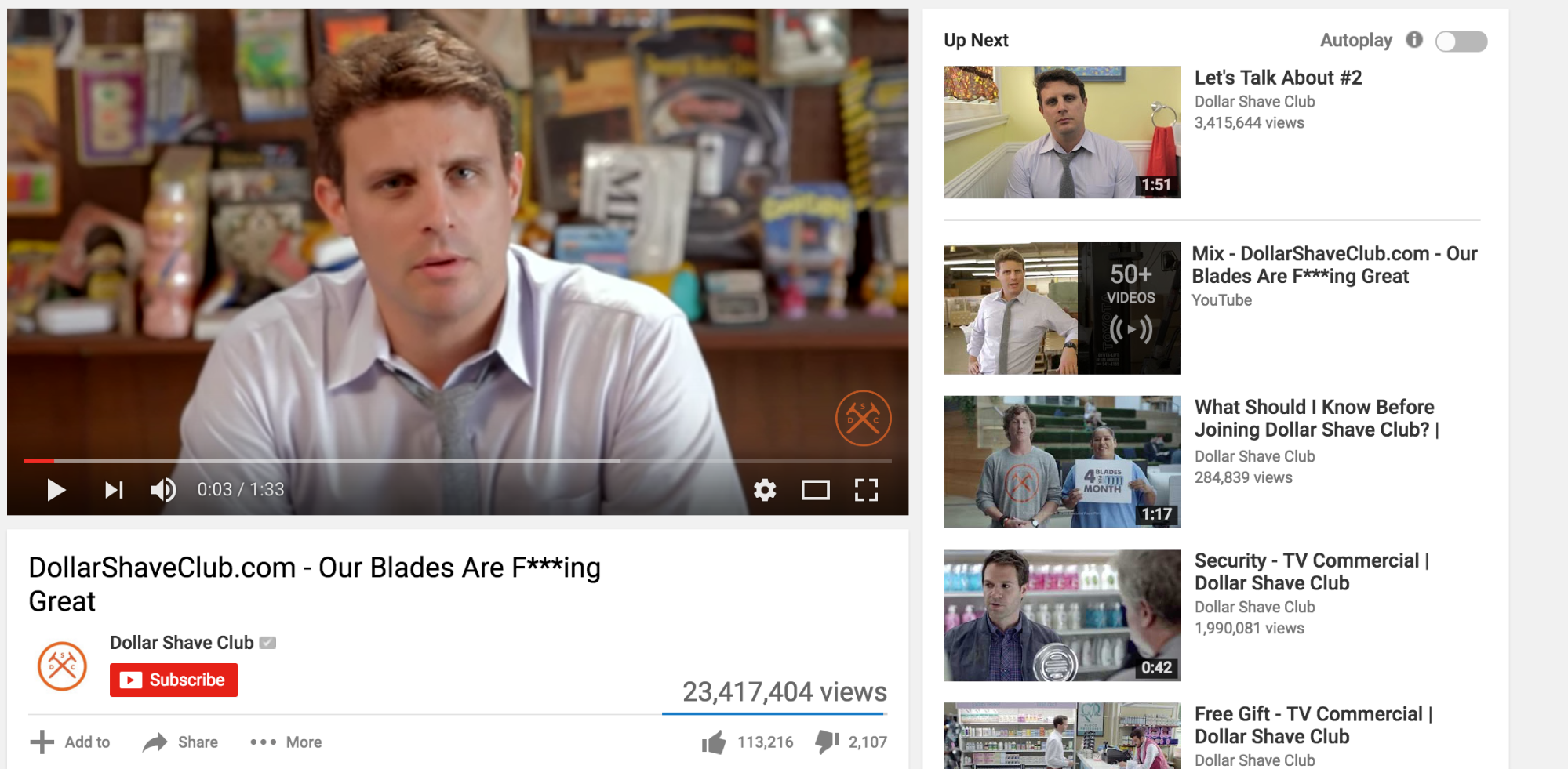 Customer service and ecommerce
You cannot afford to skimp out on the standards of customer service that you ofer, for many reasons:
It will help you build trust with your audience. The more that your customers feel certain that your customer service is on point, the better they would be able to trust you and do business with you. Be sure to communicate how they can connect with you clearly through all of your channels (e.g. your website, social media, etc.)
It will make things more convenient for your customers. When somebody needs to reach out to your customer service for an issue that they may have with a current order, the last thing they want to do is to jump through ten hoops to get there. When you have a service that is easy, fast and reliable, you win the loyalty and trust of your customers.
It can help you convert first timers into regulars. If you manage to impress your customers with your customer service, they will continue to shop with you going forward and will help the growth of your business.
The customer service that you offer should also tie into the overall branding strategy that you take on. Make sure that all of your communications with clients are in a consistent tone. And for communicatyions that involve design, like emails, make sure they have a consistent look and feel.
Ready to start an ecommerce brand?
To develop and launch a successful ecommerce brand you need to have stellar designs from your branding to every social media post. And everything in between. Investing in a good unlimited graphic designs service like Kimp can help you get the highest returns from the money that you invest. It will also allow you to have complete ownership of your designs, get unlimited revisions done, have a quick turnaround and work closely with a dedicated team.