Post-Holiday Marketing: Increase Sales After Holidays
The grind never stops, does it? The minute fall rolls around, brands know that the next little while will be very hectic.
And when you have slogged it out for the last few months of the year, you want to end the year with a bang. It is a huge boost to the team that worked hard and keeps the momentum going for the coming new year.
But the reality is that holiday sales get into a little slump after Christmas, and there is a lull between Christmas and the New Year. Most customers are all shopped out, so it becomes harder to target customers with your marketing campaigns.
But it is possible with a little creative thinking. Post-holiday marketing ideas can help you avoid the sales slump and keep the money coming in even when your team is out for the year.
You may be thinking how do you sell when the world seems to collectively have logged off? Well, don't worry. We've got you covered. This blog by Kimp brings you all the deets on post-holiday marketing to keep your sales up after the holidays too.
But before that, let's check out the impact of Post-holiday marketing on your business.
The need for Post-Holiday Marketing
Many brands consider Christmas day to be the closing day for the shopping season for the year. As a result, marketing budgets, ad spending, and overall effort go down during this period. But the data tells us something else.
Studies tell us that peak buying times are right before and after Christmas. Plenty of people are still shopping for late gifts, utility products, or New Year celebrations. We live in a world of impulse buyers, especially when it comes to Millennials, so you have to stay on your feet.
So if you want the money to keep rolling in, then your post-holiday marketing campaign has to be on point.
As we mentioned, ad spending goes down significantly during this period. But small businesses and upcoming brands can use this as an opportunity. Holidays or not, vacation or not, customers will be online on social media platforms. So this is a great time to improve your reach by grabbing the low-priced ad spots. Fewer ads also mean less competition, which again translates to a better ROI on advertising and marketing.
So take the spot that your competitor just gave up with your brilliant post-holiday marketing strategies.
Another reason to invest in post-holiday marketing is that people are already in the shopping mood. Chances are they missed buying a couple of products or noticed them when it was too late. The right positioning can bring that customer back and complete that sale for you.
But the question remains: How to attract customers after the holiday season and what are customers looking for in this period?
The next section will answer your queries. Let's dive right in.
10 Ways to Increase Sales After Holidays + Design Ideas
People in sales know that timing, positioning, and messaging are the most important for any deal to go through. This is true for any product. Your post-holiday marketing campaigns must also follow this formula. Invest in understanding your past performance, brand perception in the market, and your ideal target audience before launching any campaign.
Once you have the data in hand, executing these post-holiday marketing ideas will be a walk in the park. Excited to check them out? Let's go.
1) A Post-Holiday Clearance Sale
Remember the customer who wanted to buy a product but could not? What if you offer them a discount? Now we know it is much harder than it sounds. But with a little digging, you can get it done. Analyze your data to understand the products that customers wish-listed or added to the cart recently.
After that, all you have to do is have a clearance or flash sale on those products to get the customers back in the door. Discounts help in closing the deal because customers have shopping guilt from splurging already in the holiday season. So reduce the friction and snag that purchase.
In this process, the channel of communication matters the most. You can launch these sales on social media via retargeting ads but the most effective channel here is email marketing. It is easy to personalize, segment and has a higher ROI than other channels.
Visual value is extremely important here for both social media retargeting ads and email marketing. Spice up the announcement with GIFs, videos, and animations to bring in the excitement.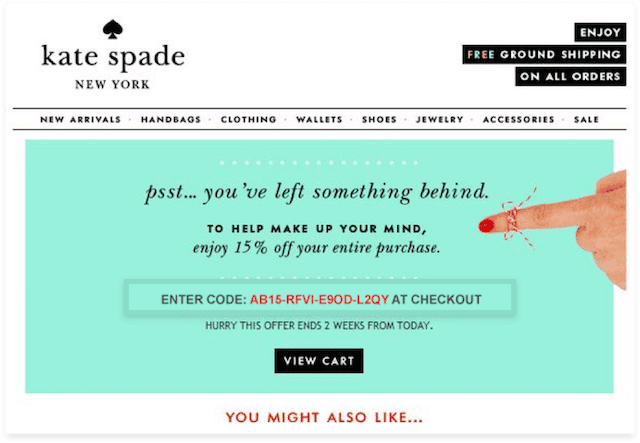 2) Launch a Limited Edition Product
FOMO is the biggest sales enabler. You can achieve anything if you tap into the FOMO emotion well. But how do you do that when all the holiday celebrations are over? We have just the idea for you: a limited edition product.
Sounds like a lot of work, but it is quite easy:
Launch your best selling product with a new packaging design
Curate product kits and launch them at an unbelievable price
Create a limited quantity themed product that customers need before the new year comes in
These small touches will make customers see your products in a completely new light. And everyone wants to own something that is a limited edition product and unique to them only.
Promote your limited edition product launch via:
Countdowns and reminder emails to accelerate sales
Giveaways on social media to engage your followers and customers
Videos for Instagram Reels/YouTube Shorts/Tik Tok/Snapchat/Facebook in a cinematic way
You can schedule all this content and just see the product go flying off your shelves.
Kimp Tip: We shop with our eyes, and the whole appeal of a limited edition product is how popular it is. So you must create something that is visually appealing and has the potential to go viral. Choose short-form videos, animations, and GIFs for best results.
Wondering how to create branded video content at an affordable price for your post-holiday marketing? Check Kimp Video's unlimited video design service and get ready to be amazed.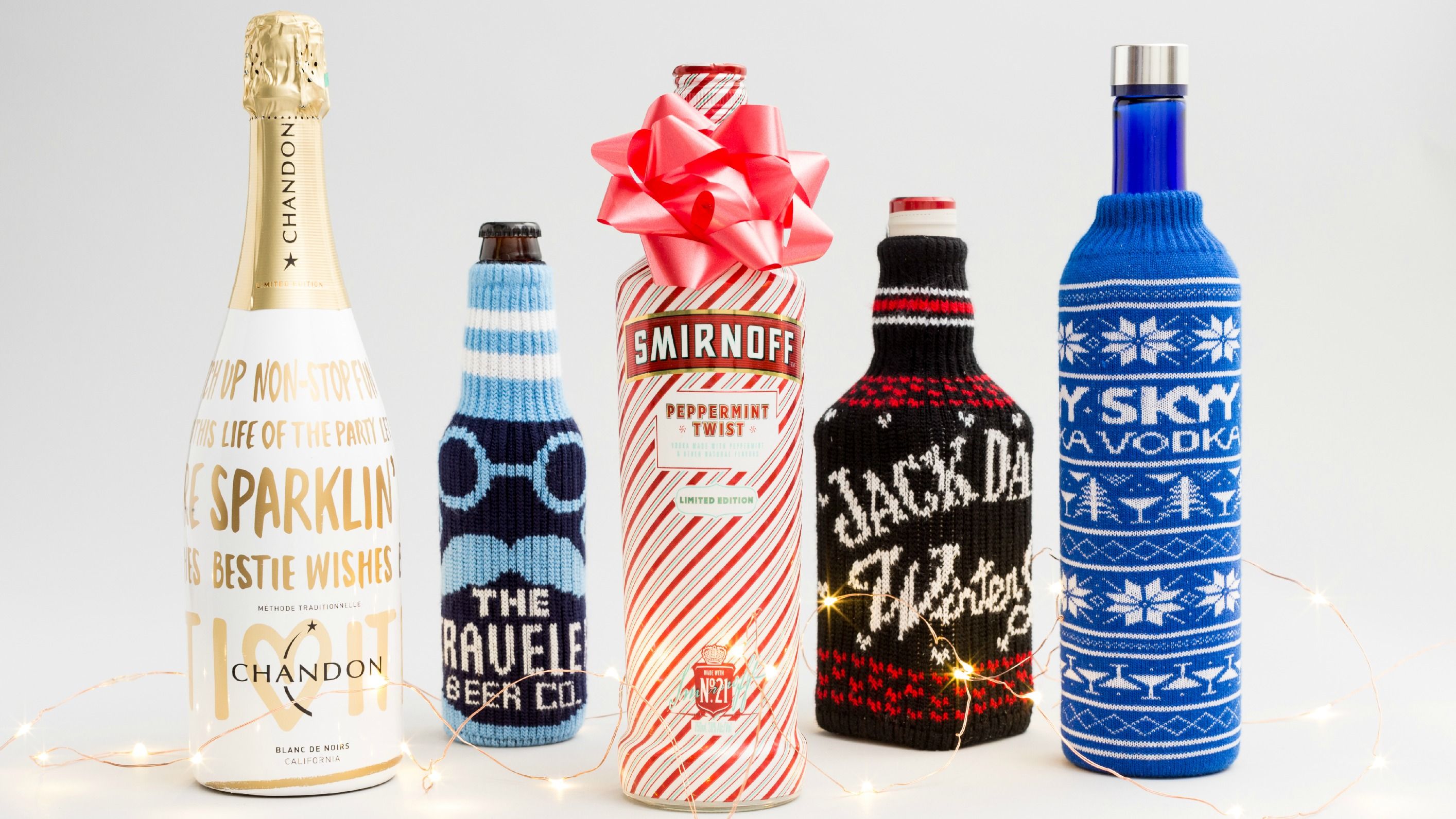 3) Self-Care Promotion After the Holiday Season
Holidays can be grueling. Many get sore just carrying shopping bags. Or feel overwhelmed as they tackle neverending to-do lists. That's right about when a spa session starts sounding absolutely heavenly. And that is why self-care products are the best for the post-holiday period.
The COVID-19 pandemic has also brought a drastically increased focus on physical and mental health. So if you work in this industry, this is the time to bring your products and services into the spotlight.
Even if you do not work in the healthcare industry, you can still encourage self-care. Encourage customers to think of themselves and indulge in a leather coat, watches, TV, or more. It is all in the messaging, as we said.
When you design a campaign centered on self-care, the design elements need a lot of attention.
Choose soothing colors and color palettes that people associate with relaxing, happiness, and indulgence.
Leverage the use of negative space to make the layout peaceful.
Pick fonts that are more decorative to bring fluidity to the design.
In the mood for some self-care yourself? Sign up for a Kimp Graphics or Kimp Video subscription to get your designs off your to-do list. All you have to do is fill a simple design brief, and our team will take it from there. We deliver only the best, so sit back and relax.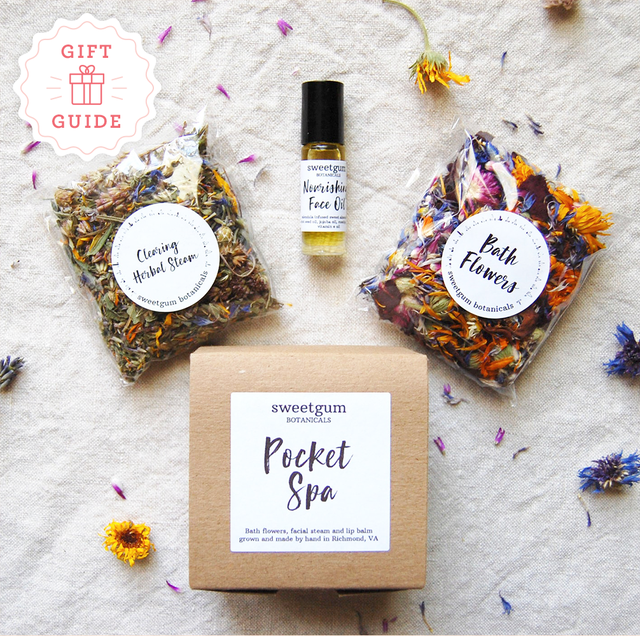 4) Year-End Round Up
Public memory is very short-lived. You have to remind customers often why they love you and what they love in your products. The post-holiday marketing season is perfect for bringing old favorites back and reminding customers to get their hands on them. A year-end roundup is becoming very popular with brands, thanks to Shopify. So take advantage of this trend and start curating now.
Choose the products to curate by:
Analyzing past sales data
Understanding the customer base you want to target
Ease of service – choose products that are ready to ship for a hassle-free experience
Creating this campaign is the easiest of all. You have the data and designs with you already. So all you have to do is repurpose them into a year-end highlight reel for your customers to access.
You can spruce them up by adding reviews, animated effects, and filters.
Share this data across all your marketing channels and see the sales roll in.
5) Thank-You Notes
Thanksgiving may be over, but everyone loves hearing the words "Thank you". Your customers especially would love to be appreciated for standing by you all through the holiday season. So take a minute to thank them and make them a part of your celebration.
Now you may wonder how a thank you note brings in sales? You are not even pitching anything, right?
Well, there is direct selling and there is indirect selling. So let's go for the second method in this step.
While you draft a thank you note, you can create a montage of the success statistics of your holiday season with a list of your popular products. You can also include the current discounts customers can avail of if they are looking to buy something.
This impromptu sharing of happiness will help your standing with customers and inspire them to shop with you.
Kimp Tip: Create an engaging Thank you note for your social media and newsletter audience by including GIFs, animations, and other fun elements. It is a happy occasion, and that is the feeling you want to leave them with.
6) Social Media Engagement
Out of sight, out of mind, right? Well, as long as you have a strong social media strategy, you will never be out of sight for your customers. This is especially true in the post-holiday season. We mentioned already how social media usage is a constant whether it rains or shines. So position your brand front and center with consistent post-holiday social media engagement.
Social media is a place to have a little fun in the post-holiday season. Your marketing campaign will be better for it, trust us.
Between Dec 25 – Dec 31, there are a lot of fun days like National Thank-you Note Day (Dec 26), Tick Tock Day (Dec 29), and Make up Your Mind Day (Dec 31).
So have fun with these days, create memes, launch AMA sessions, and host contests with games. Keep your followers engaged so that when you post details of your sales, it reaches them properly.
Kimp Tip: Do not compromise on quality because these posts are not directly generating revenue. That is the worst mistake you can commit. The visuals here are a reflection of your brand, so keep the quality level high.
7) Promote New Year Campaigns
You have five days before the new year is here. That is not a lot of time. So your post-holiday marketing campaigns must include a segway into your New Year campaigns too. Most customers complete their Christmas shopping early and are already thinking about their new year's resolutions.
Leverage this and create content centering on your New Year campaigns:
Launch teaser/ trailer for the upcoming marketing campaign
Sneak peek or early access deal for your existing customers to keep them hooked on to your channels
Countdown emails to the campaigns
Like you did with your self-care promotional content, pay attention to the design style here too. The content must reflect new beginnings, strength, determination, and happiness. Pick the color palettes and imagery accordingly.
Treat this period as a testing phase for the actual campaign you'll launch to kick off the new year.
8) Focus on SEO
Chances are that your SEO efforts have taken a hit in the holiday season with the focus on paid ads and social media. In the post-holiday season you can rectify this. Update your holiday content on your blog, website, and guest posting sites too. You have a lot of content at hand, and this is the time to repurpose it for SEO.
Video content is the best tool for skyrocketing your reach on search engines. Updating video channels also accelerates the traffic on your website, which will eventually result in higher sales.
Even if you do not have a lot of video content in hand, we can help you repurpose your existing content into videos.
Sign up for the Kimp Video subscription to get started.
9) Promote Gift Cards
With the New Year just around the corner, people may have a lot of plans for shopping. You want these customers to commit to you in this post-holiday season so that you can be sure of that sale when January turns up.
The best way to do this is to promote Gift Cards. This way, you have the money now, and the sale hasn't even happened.
But how do you entice customers to get the gift card? Promote your upcoming campaigns as we outline in point 7 and offer them discounts/incentives for buying the gift card as well.
Have you considered gift cards with custom illustrations on them to make them an attractive prospect for the customers? You should, everyone loves giving and receiving a gift with a great illustration on it.
10) Get the Spotlight on Customers
Last but definitely not least, post-holiday marketing is incomplete without promoting user-generated content and social proof. Nothing moves a reluctant customer more than seeing the product working for an actual paying customer instead of an influencer. Genuine reviews are a huge motivator, and you must capitalize on them.
But this is specifically a good idea for the post-holiday period because you can attract new customers by displaying the merit of your products. And since customers spend increased time online, the chances of them noticing this content are also higher.
Some ways to promote user-generated content includes:
Resharing posts on Instagram Stories and saving them to highlights
Sharing a curation for newsletters
Creating a shoppable Instagram Reel or Tik Tok with a compilation of reviews and the respective products
Updating the product carousel on your ecommerce sites and other third-party sites too.
Kimp Tip: Even if you are sharing user-generated content, it is important to include your brand's visual identity for safekeeping purposes. Since you will share it everywhere, branding will also aid brand awareness goals.
Get ready for some Post-Holiday Marketing with Kimp
Just when you think it is all over, you realize that you've got another chance to wrack up those sales.
And that is why Kimp brings you unlimited design services for graphic design and video – Kimp Graphics and Kimp Video. You can make unlimited design requests, get unlimited iterations and revisions and just pay a flat fee.
So why wait? Sign up for the free trial now and get started.