Design Inspiration: Nonprofit And Charity Logos You'll Love
Having a logo is a top priority regardless of the industry that you are in. But nonprofit and charity logos have a lot more riding on them than most. For nonprofits and charities, their ability to make an impact on the causes they take on comes down to building trust and earning credibility through brand recognition. 
In today's blog we'll be taking a look at why logos are so important to your brand. And we'll be sharing examples of nonprofit and charity logos that will help inspire your own.
Why are nonprofit and charity logos so important? 
From building a strong brand identity, to helping create brand recognition, logos are important for a lot of different reasons. Let's take a look at some of the reasons why they hold so much value.
They grab the attention of your audience
It's not surprising that people browsing your website or your social media pages have short attention spans. There is a ton of content out there and your goal has to be to stand out. A logo that is powerful and compelling will help you grab and keep the attention of your audience. Not to mention it will also help with brand recognition and recall. 
They generate strong first impressions
Another reason why logos are so important is that they help communicate a strong brand message to your audience. And they help give a positive and compelling first impression about what you do. Your logo should be directly tied to your organization's values. Take a look at the logo of UNICEF for example. People remember what its logo looks like and what it stands for. This makes it an effective tool for generating brand awareness and engagement.  
Reinforcing brand identity 
On the same note, your brand identity is also tied to your logo. A logo may only be one part of your brand's story. But it's important to note that this part does some heavy lifting. Your logo will also be an integral part of all your marketing materials going forward. This includes your business cards, profile pictures, cover page pictures, social media post branding, emails, and so on. No matter what content you publish your logo will be included. And this will allow people to immediately recognize that it is from your organization.
Memorability and differentiation
If you think of some of the leading nonprofits and charities in the world their logos are quite distinct and memorable. This memorability factor is very important for your brand. Your logo is also one of the brand assets that will help you differentiate yourself from your competitors. All nonprofits and charities have logos. So the key objective here is to come up with something that is unique to you, that will help you stand out. 
Increasing brand loyalty
One thing that your audience, donors, partners and stakeholders will expect of you across the board is consistency. Having a logo ensures that all forms of content you create, and every communication, will have a consistent element to it. With consistency comes a reputation for reliability and dependability. This in turn will increase the amount of credibility, trust and brand loyalty that you gain. And for any nonprofit or charity, this is a huge win.
Your audience expects a logo from you
Believe it or not, your audience expects a logo from you. There's a sense of legitimacy that comes with having a strong brand identity. And this is why your logo needs to be front and center on all your marketing material. Whether it's with digital or print content, when you're reaching out to stakeholders and potential donors for support, you need to make sure that your materials are well designed and branded.
Effective nonprofit and charity logos to inspire your own
What you need the most to get cracking on your own logo is inspiration. Below we've put together a list of some of the most compelling and effective nonprofit and charity logos. We've also incorporated their meanings, stories, and why they work so well. So have a read and make note of anything you feel would work well for your own concepts.
Voices of Youth
This is a well known nonprofit organization that has its heart set on helping young people express their ideas and opinions. The organization was launched by UNICEF which wanted to become a platform for the voices of young people who were not being heard.
The speech bubble in the logo depicts the voices of the younger generation. And because the goal of the organization is to help young people express themselves, the upward direction of the speech bubble is ideal.
The speech bubble also completes the letter V which is formed to the left of the name of the organization. The V is much larger and bolder than the rest of the logo, which is written in an easy to read font. This combines a memorable element with text which is easy to read, ensuring brand recognition. And the blue and white is standard for the UNICEF brand and forms an association for all that it represents.
Anybody can recognize this logo and remember it instantly. It is simple, but effective and powerful this logo idea is.
Nebraska Humane Society
Founded in 1875, the Nebraska Humane Society or the NHS, is the fifth oldest humane society in the US as well as the largest. They pride themselves on being the only open entry animal shelter in the metropolitan area of Omaha that boasts a population of 750,000. Sincerely they are an open entry animal shelter they get an influx of over 24,000 animals that includes wildlife coming in through their doors each year.
Their logo sends a clear message about the values that they stand up for. The color purple depicts trust along with dignity, and represents the compassion and humane treatment they stand for. While the color yellow is all about positivity and warmth. The hand reaching out open palmed, is signifying help alongside their status as an open entry animal shelter. The little heart and paw, meanwhile, speaks of love and compassion towards our furry friends.
The World Wildlife Fund
This organization, without a doubt, has one of the most memorable and recognizable nonprofit logos. It is pictorial, because they use an image as the point of focus. And as it uses a monochrome color, it also is rather adaptive and can also be used across many different mediums and applications.
The WWF logo is also a great example of how negative space can be used in a design to create a powerful message. It offers just the right amount of definition, so that the eye of the viewer can complete the rest of the image automatically. This allows the panda the be prominent. And as pandas are considered vulnerable, and fairly recently were classified as endangered, this reinforces the idea of conserving nature and wildlife.
The Happy Hippie Foundation
Hannah Montana goes philanthropist with this happy and cheery foundation whose logo gets across just the right vibe. The Happy Hippie Foundation's aim is to rally young people to fight the injustice that LGBTQ youth, homeless youth and other vulnerable or marginalized groups face.
Their logo is without a doubt one of the most fun nonprofit and charity logos that are around. And the altered smiley face emojis used embody the brand of Miley Cyrus as well.
By choosing a vibrant color and simple elements, the Foundation engages a younger audience easily and conveys a direct and clear message. Yellow is associated with joyfulness, youth, and optimism. And it's also often chosen for its attention-grabbing potential.
UNICEF
The UNICEF logo is without any doubt one of the most recognizable logos in the world. This nonprofit organization follows a UN mandate to advocate for the protection of children's rights, to help meet children's basic needs, and to expand opportunities for them to reach their full potential. 
The image in the logo shows a parent holding their baby in a loving and compassionate manner. And this image is placed within a circle that represents the globe with all the contours visible. At the base of the world, we olive branches crossed. And between all of these elements, we see a unique and memorable logo. 
And that is the biggest takeaway here – that your logo needs to be singular in the message it conveys. The olive branches used here are a derivation from the UN logo for the purpose of consistency. The font used is Sans Serif to reinforce the organization's friendliness and mission to create helpful settings for people who are deserving and in need.
Free the Slaves
This particular nonprofit organization is working towards giving people liberation from forced labor and unlivable wages. This logo also has very strong elements that bring us face to face with the evils of labor bondage and unlivable wages that people struggle with on a day to day basis.
The organization covers many different forms of slavery in the modern world that range from child labor to women's disempowerment. The determined and powerful fist in the logo is all about standing up against the atrocities that a vulnerable and marginalized population faces.
The unlocked lock is a very compelling and emotional symbol of a person who is freed from slavery. The orange in the logo expresses positivity and energy. This speaks volumes as to how tomorrow can and will be a better day if we keep fighting for that.  
A key takeaway from this example – your logo needs to resonate with and build a connection with your target audience as this logo does.
OXFAM
"Oxfam" has its origins in the Oxford Committee for Famine Relief. It was founded in Britain in 1942. And today it is a global nonprofit organization that works to overcome and eradicate the many conditions that lead to poverty. Rather than distributing goods, this organization looks at addressing the root causes of poverty. 
Its logo is one of the most effective nonprofit and charity logos you'll come across. The letters O and X create the image of a person reaching out for help. And another reaching out to help them. This prominent image on the left grabs your attention. And to the right, the organization's name is clearly written. The use of the color green evokes ideas of stability, growth, a connection to nature, and prosperity.
Aggregate Space Gallery
The Aggregate Space Gallery is a nonprofit performance and exhibition space in West Oakland, California. It is committed to exploring the immersive works that it carries. 
For the logo they have made use of a lettermark design that converts their initials into a logo. The best part about this stylized logo is that it is very easily adaptable for different updates and messages. It uses both the positive and negative spaces in very impactful ways. Much like some of the logos that we've looked at in this blog, this logo features a prominent, stylized element and then text to reinforce the name/messaging.
In this case, the logo which features the initials of the gallery is accompanied by the tagline "Install the Unimaginable".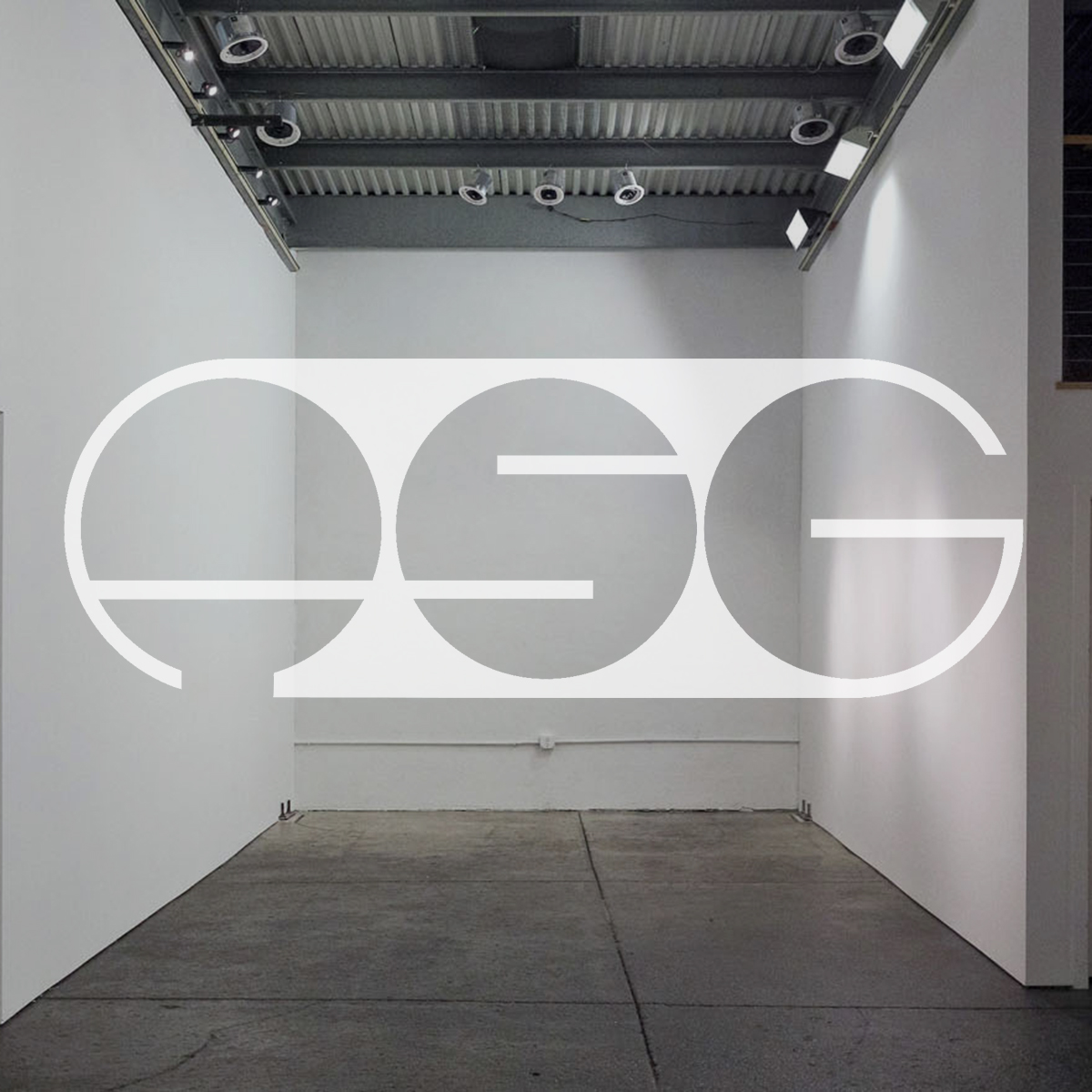 Creating your own nonprofit and charity logos 
Creating a logo that is unique to your brand can be challenging. But the bottom line is that it helps you get the results that you need. Logos can be the beacon that helps draw your audience to you and help them connect with you. And especially as a nonprofit or a charity, your logo carries a lot of weight. So be sure to stick with the values of your mission when you design your logo. And work with your designer to tell a story that reaches the hearts and minds of your audience.