5 Lessons You Can Learn From Marvel's Marketing Game
You don't have to be a comic book fan to be a superhero movie fan anymore. And that became possible ever since Marvel Entertainment entered the market. DC vs Marvel and the intricacies of many superhero sagas have become a discussion anyone can participate in.
So, how did this happen? How did a fantasy genre often ridiculed and kept exclusive to comic book enthusiasts become mainstream? Was it the stories or the presentation?
Anyone who has watched the evolution of Marvel entertainment, and Marvel's marketing, over the years will agree that if there is one thing this company knows to do, it is promotion.
Marvel is not just any other entertainment company. The firm has built a brand that can rival any Fortune 500 company with ease.
So it's no exaggeration to say that the Marvel Cinematic Universe, and all its other allied businesses, can teach some valuable lessons to marketers and upcoming brands..
If you want to build a brand that becomes an essential part of your industry and turns anything it touches to gold, keep reading.
But first, let's take a look at Marvel's marketing and its impact on its sales and the industry as a whole.
The Marvel Marketing Universe
Marvel Entertainment knows the value of marketing and has been upping its spend consistently over the years. This could also be because their user base, production costs, and stories kept getting bigger and bigger.
From a $75 million budget for Iron Man to a whopping $200 million for Avengers: Endgame, you can clearly see the trajectory. But Endgame also had one of the highest box office openings, so all's well that ends well.
But what makes Marvel Entertainment's marketing interesting, and worth giving a closer look to, is not just the marketing spend but how they do it.
Marvel's movie announcements, interviews, merchandise release, and brand collaborations are inspiring, legendary, and unmissable worldwide.
Much like the cinematic universe with many cameos, cross-plots, sub-plots, and twists, the firm has built a marketing universe. Here, the company outperforms itself with each new campaign.
This guide by Kimp takes you down the path of marketing lessons from Marvel and how you can replicate those in your businesses too.
Let's dive right in.
5 Lessons from Marvel's Marketing
Experts often break down the likes of superhero movies to see what lessons we can learn from those for business management, branding, teamwork, and society itself. But, Marvel is one brand whose movies are great, yes, but the company's marketing and promotion is inspiration for marketers.
So, what is it that makes every Marvel advertising and marketing campaign such a hit?
1) Diversifying your assets
You may be thinking that all they do is make movies and release them. How is that diversification?
Well, on the surface that is all Marvel Entertainment is about. But there is more to the company than the movies. There is merchandise, spin-offs, TV series, convention events, and so much more.
And this is not just in their products. Even when it comes to Marvel's marketing, the brand passes up no opportunity to make its presence felt. Right from Instagram, Twitter to even Snapchat, the company shows up consistently. Additionally, when it is time for a new movie release, the firm spends millions to be on every television network, billboard, and print advertisements.
Marvel has one of the biggest customer bases in the world today from comic book enthusiasts to people who never even picked one to date. And that is because of this diversified presence.
Marvel's Marketing Lesson: The more your customers see your brand and get used to the brand identity, the bigger brand recall you build in the market. Even if all of these marketing and advertising spends do not translate into revenue immediately, the long term results are going to be phenomenal.
For a small business, an omnichannel presence can help build a cross-platform following that touches people across generations and demographics. You need this to strengthen your hold in any market.
Kimp Tip: Worried about creating content for different platforms, all at once? We have two words for you: Content repurposing. With a few tweaks and edits, the content on your blog can become an Instagram carousel post. Work with Kimp Graphics to see these results for yourself!
2) Emotional connection has the biggest ROI
Marvel has never been the one to shy away from standing up for causes. Stan Lee, the creator of the universe ensured that there was a story there for everyone. Right from the comic books to the movies, there has never been a doubt on where the company's heart lies. Black panther's absolute win in this category is a prime example.
Going a step ahead, Marvel ensures that it builds a brand that fans connect to over and above its characters. And this emotional connection has reaped a lot of benefits for this company.
Marvel constantly talks of its association with social causes and the cast & crew often come together to raise funds for global causes. It also works with the Make a Wish Foundation to give wings to some kids' dreams via their cinematic universe.
The brand also shares a lot of content on how the fans connect with the Marvel universe on their social media handles, making customers feel part of the brand.
All of this makes the average consumer proud to associate with the brand and builds loyalty to a very large extent.
Marvel's Marketing lessons: Customers like a good brand but connect with a great brand. And you must always aim to be great. Your products, your content, and your campaigns must resonate with people on an emotional level. This ensures they remember you long after a campaign is over.
For a small business, this can mean sharing your brand's story, customer transformation stories, your values, and designing products that are inclusive. Something as small as using real customers in your advertisements like the popular Dove Ads can go a long way in building a connection with your audience.
3) Build on and maximize your USP
Often, businesses end up burning the midnight oil trying to come up with new products and campaigns that will resonate with the public. It is always intimidating and daunting because you never know how the customer reaction will be until these things go live.
But as Marvel has so brilliantly shown us, you don't always need new material to make your brand shine through. In fact, if you look at the 2020 and 2021 line up, there are hardly any new characters. The new releases are all movies and series of old beloved characters who are finally getting their day in the sun. And guess what? The fanbase cannot be happier.
Marketing lesson: New is good but when you have spent time developing a product line with many different components, sometimes you can get great innovations from there itself. Listening to customers on what they love about your brand can help you choose what to boost up and build on.
This works well for content marketing too. If one of your posts did well on a platform, you can always pick a few salient points and use it for another platform. Turn a blog into an infographic design, podcasts into audiograms, and so much more. You can also add fresh content to your videos to make well-performing content even better.
4) Buzz is important
Everyone who works in Showbiz knows this. The buzz leading upto the actual event is as important as the event itself. Sometimes, it defines the success of that event too. Typical to an entertainment company, Marvel aces this everytime there is a new release.
Right from the trailer to the teasers, Marvel ensures everyone has one thing on their mind – the upcoming release. The brand also does extensive PR work to get the buzz going. But what actually takes the cake is how the brand seems to maintain the buzz year round. There are merchandise releases, fanbase engagement, Comic con events, and so on for this.
During the pandemic, promotions became a little tough for the brand. But it has been doing everything it can via social media and virtual events to keep the momentum going. Now with the ongoing web series, every week has a new event so that people tune in without fail.
Marvel's Marketing lesson: You need a constant presence in your customers' mind at all times. And the emotional highs and lows of the buzz make your messages stick for the audience. The more you build up anticipation, the more you can create FOMO and skyrocket your reach even larger than you imagined.

Kimp Tip: Engage your audience with teasers , trailers, and product previews to build up the buzz before a launch or promotion. In between product launches, can launch SWAG, ebooks, and other unique collectibles so that the interest in your brand remains constant.
5) Brand Building
Last but not the least, we have to talk about Marvel's brand. Marketing becomes big because of the brand it promotes. And Marvel has done an incredible job building up a brand everyone adores and wants to be associated with.
The company has been clear about its personality, brand identity, and values right from the beginning. Even though there are multiple hands in every department, there is always a unified message. You always know what to expect from a Marvel offering.
What's more interesting to note is that Marvel did not just create a stellar brand for itself, it did so for all of its products, team members, and sub companies too. Each movie, each character, or even the small worlds they build has unique visual identities. You will spot Asgard's architecture from a mile away, as easily as you will Loki's horns. Every little thing has a meaning and ties up with the brand as a whole.
Such complex brand building hooks the customer in and makes them want to know more and more as their association grows. It also makes your brand enticing to other major collaborators to work with you and share the fanbase.
So it's no surprise that today Marvel is one of the biggest commercial brands and has collaborated with all the big names across industries.
Marvel's Marketing lesson: All businesses should remember one thing without any doubt: Building a solid brand comes before content and marketing strategies. The other way round is shallow and does not stick, no matter how hard you try.
Ensure that you create unique and recognizable brand identities for all your products, services, and the brand itself before you market them. First impressions are crucial so you have to get this right.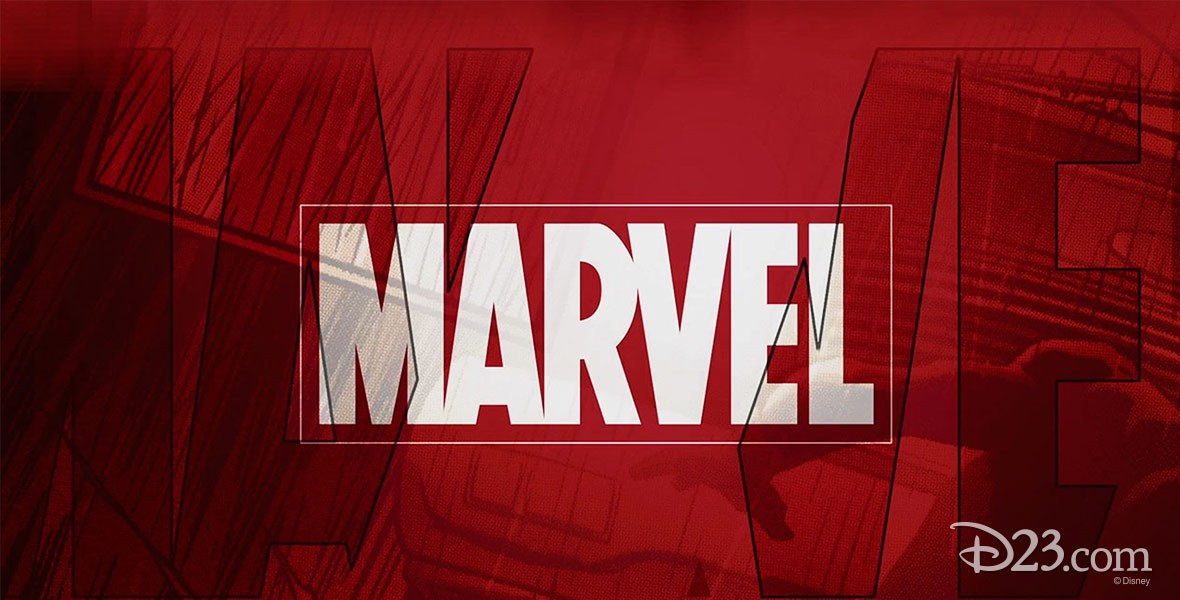 Grow your Marketing game with a Kimp Subscription
Marvel's marketing wasn't built in a day. It took years of meticulous planning and lots of testing to figure out how they could make their brand resonate best with their audience. But without all that effort in building a brand, and stellar marketing campaigns, they wouldn't be the global phenomenon they are today.
Building a brand is monumental for any business' success. But it is not an easy task. When you run your own business there is so much going on at all times. You need a partner who has your back and guides you in creating branding and marketing designs that everyone resonates with.
That's why Kimp Subscriptions allow brands to get marketing, branding, and many other designs for businesses at flat fees.
Up your marketing game with Kimp today
Sign up for the free trial to get started.