6 Tips For Facebook Video Ads That Engage And Convert
For any business or brand, the pressure is immense to have an online presence. Everywhere you turn, video marketing is a hot topic, and everyone wants to make waves with it.
For any business or brand, the pressure is immense to have an online presence. Everywhere you turn, video marketing is a hot topic, and everyone wants to make waves with it.
So not having an active advertising budget for social media platforms is not something your business can afford to do right now.
Add to that, the COVID-19 pandemic has made even small brick and mortar stores go online, or expand their presence there. Consumers have had to be at home more than ever, and to go online to buy almost everything they need. And businesses are adapting to reflect this.
The case for increasing your digital marketing
Even without a pandemic to account for the case to expand digital marketing is compelling. The number of active users on the internet touches 4.72 billion with 4.33 billion of them on social media. And when you advertise on social media you get to see real-time results like engagement, conversion, and click-rates. It's a brilliant way to understand your customers in-depth.
The tricky part of online advertisements and promotions, however, is that most businesses today go in blind, without understanding the game in its entirety.
You want your advertisements to give you ROI, bring in engagement, and convert into paying customers. Understanding the advertising platforms you choose to work with is the first step to achieving these goals.
One of the biggest social media platforms where businesses have seen huge success in advertising is Facebook. And the format that's driving these results on a consistently impressive basis? Facebook video ads.
So in this blog we'll be sharing some tips on how you can get in on all this action.
The Facebook Advertising World
In 2007, Facebook launched Social Ads allowing businesses and marketers to serve targeted ads to Facebook's users. Since then, the company has launched multiple tools to make the advertising process better and more efficient.
It would not be overstating to say that Facebook pioneered social media advertising and laid the foundation for the digital marketing that we experience today.
So, when you begin considering running digital ads, Facebook must be at the top of your list. With 2.8 billion monthly active users and access to four different ad placements such as Facebook, Instagram, Message, and Audience network, there is plenty to explore on this platform.
Hubspot's study of marketers in 2020 tells us that Facebook had the best ROI numbers across all paid channels. More than 33% of all listed Facebook ads performed better than Google paid search and Instagram.
Why choose Video Advertising for Facebook?
We think it is clear why Facebook reigns high for all marketers, even with new social media channels opening up every day.
But, the topic of the day is Facebook Video Ads. That's very specific, isn't it? Advertising on Facebook is lucrative and can do wonders for your business, but if you want the most of it, video ads are a must.
Well, like any good marketer would want, let's let the numbers do the talking.
If there is one data point that speaks to how impactful video is on this social media platform, it's this: The average engagement rate for a post on Facebook is 0.18%, but it is 0.26% for a video post.
And more than 60% of people surveyed by the platform said they preferred seeing video ads compared to photo ads! 
Facebook Video Ads 101
You can choose to place your video ads on Facebook in Stories, Feed, and Marketplace based on the engagement metrics you want to target.
But wherever you may place them, each part of your video ad has a role to play. And must be crafted with care and perfection.
Account Link: This is your account name that will be displayed in the topmost section of the advertisement followed by a sponsored tag.
Explainer Text/Caption/Primary Text: Yes, the advertisement is in the video. But there is a section to place interesting, engaging, and informative text above your video to make the user click the play button.
Video Display or Video View: Your video will be displayed and played here. Facebook users will be able to see your video autoplay, with/without sound, or simply see a static image until they hit play. Whatever they've opted for in their account settings will determine how they experience your content. This space also displays if the video sound is on/off.
Title or Headline: This is the headline you give your video and is displayed below the video itself. The ideal length is less than 40 characters, beyond which it will be shortened.
CTA: For obvious reasons, this is a very important part of your advertisement. This will be displayed in the same line as the headline. You can choose an option from the available preset.
Engagement Buttons: If you have chosen an in-feed model for your video ad, the likes, comments, and shares will be visible below the CTA button.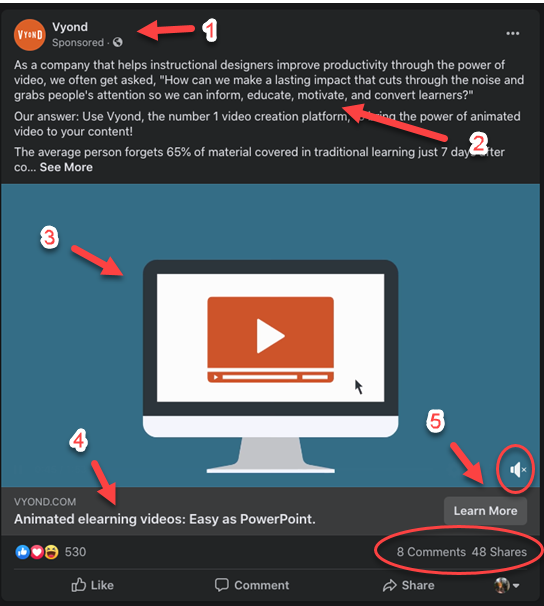 Know the dos and don'ts
If you have worked on any Facebook ad, you know they are a stickler for rules. Getting your advertisement approved is a task in itself.
Hiring a professional design team like Kimp will make this job easier for you as our team knows these rules like the back of their hand.
But, knowing the guidelines can go a long way. In fact, it will take you a step closer to understanding what goes inside designing a Facebook video ad that gets approved without revisions. And this in turn will help you craft a design brief that gets you those results.
You can check the complete guidelines on Facebook video ads here. Or, talk to a Kimp team member to understand how we can design the most optimum Facebook video ads for your business.
6 Tips For Facebook Video Ads That Engage And Convert + Examples
While the world of online advertising can be intimidating, the scores of projects that Kimp has faced have given us an inkling of what works. So we have curated the best tips and tricks to get you better engagement and higher conversions from your video ads.
So, let's dive in.
1) Optimize your video ads to perform well without sound
Any advertising aims to attract the target audience in every possible scenario. If you limit your video's message and make it dependent on the audio, you miss this objective. People browse on their phones during travel, meals, and other public settings. Keeping the sound in a video optional makes it easy for them to view the ad without having to dig for headphones.
Using captions, text, and graphics to convey your message can stop those scrolling thumbs.
Check out this ad by Sephora. There is absolutely no sound, and the video does not need it either. The graphics and the visuals are captivating and informative enough to stand alone.
2) Hit the jackpot with the thumbnail
Again, think about someone who is traveling or mindlessly scrolling through their Facebook feed during a mundane task. Odds are they don't have the autoplay option for the video. So, the challenge here is to make them click the play button.
An attractive thumbnail that is informative, engaging, and interactive enough to pique their curiosity will seal the deal here.
If you look at this video ad for its Mascara by Maybelline – you will see that the thumbnail is merely a placeholder. It has been beautifully used to attract users to click on the ad and see the product in action.
In fact, Maybelline has run different versions of this ad with various thumbnails to appeal to a wider audience.
3) Package the product well
15% of all content on Facebook is video. That's a whole lot of content. And a 2015 study from Facebook found that consumers decide within the first three seconds of a video whether to watch the entire thing.
If you get them past those 3 seconds, the most people are known to watch is 10-15 seconds. So, you're working with a window of anywhere from 3 to 15 seconds. Make the most of every bit.
Some of the best practices of showcasing a product or service are to show it in use and to keep the branding on-screen at all times. By showing the product or service in use, you'll be able to display the value that it provides. And the ease with which it can be used.
As for keeping branding on-screen – remember, repetition and consistency are the key to building brand awareness. By keeping the branding on-screen constantly, you ensure that the customer associates it with your business after watching the video.
Want to see this in action? You can see the product being used and the value it adds in this 10-second video ad by Tokyo Treat quite clearly.
4) Think Mobile when you think of Video Ads
81% of Facebook users access the platform exclusively via mobile. If you want to ensure that you get the best engagement rates and clicks, then your video ads have to be designed with a mobile device in mind.
This means that everything from the layout, to text placement, color palettes, and even graphics needed to be optimized for a mobile experience. For example, important text, imagery and elements should be placed in the frame so that they are clearly visible no matter the size of the screen.
At Kimp, we design for mobile by default. And we encourage our clients to go as minimal as possible with text and elements.
It can be tempting to cram every last thing into an ad. But remember, only the most important parts of your message should be there.
5) Vertical Videos perform better
Facebook allows you to upload video ads in either vertical, landscape, or square form. Studies show us that while landscape videos are quite popular on the platform, vertical videos have won the race in engagement rate. Vertical videos deliver an average engagement rate of 0.35%.
Choosing the vertical video format for your video ad means you are aiming to hit the jackpot. As engagement drives conversion, it is best to stick to vertical.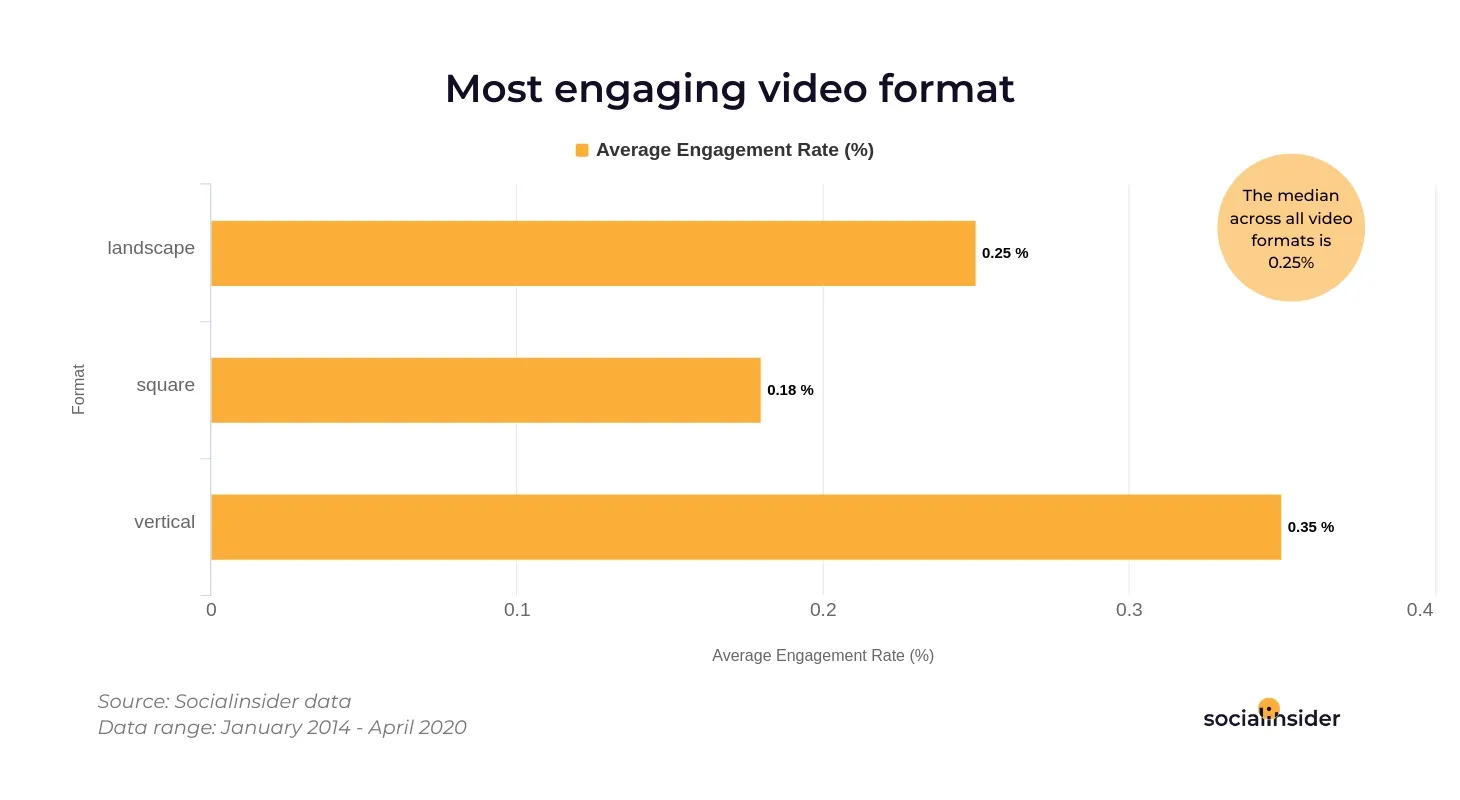 6) The shorter the better
Experts encourage you to keep the video length within 90 seconds and deliver the most value in the first 10-15 seconds itself. The shorter the video is, the better. A long-drawn-out advertisement tends to lose the focus of the customers, making it a futile investment.
When the advertisement is for the top of the funnel demographic, the objective is to create brand awareness and make them find value in the product. That can be achieved in the first few seconds with intelligent and intuitive design.
Social proof and testimonial videos can be longer, but not too much longer. Though there may be more insight for consumers to gain within that kind of content, their attention spans are still pretty short.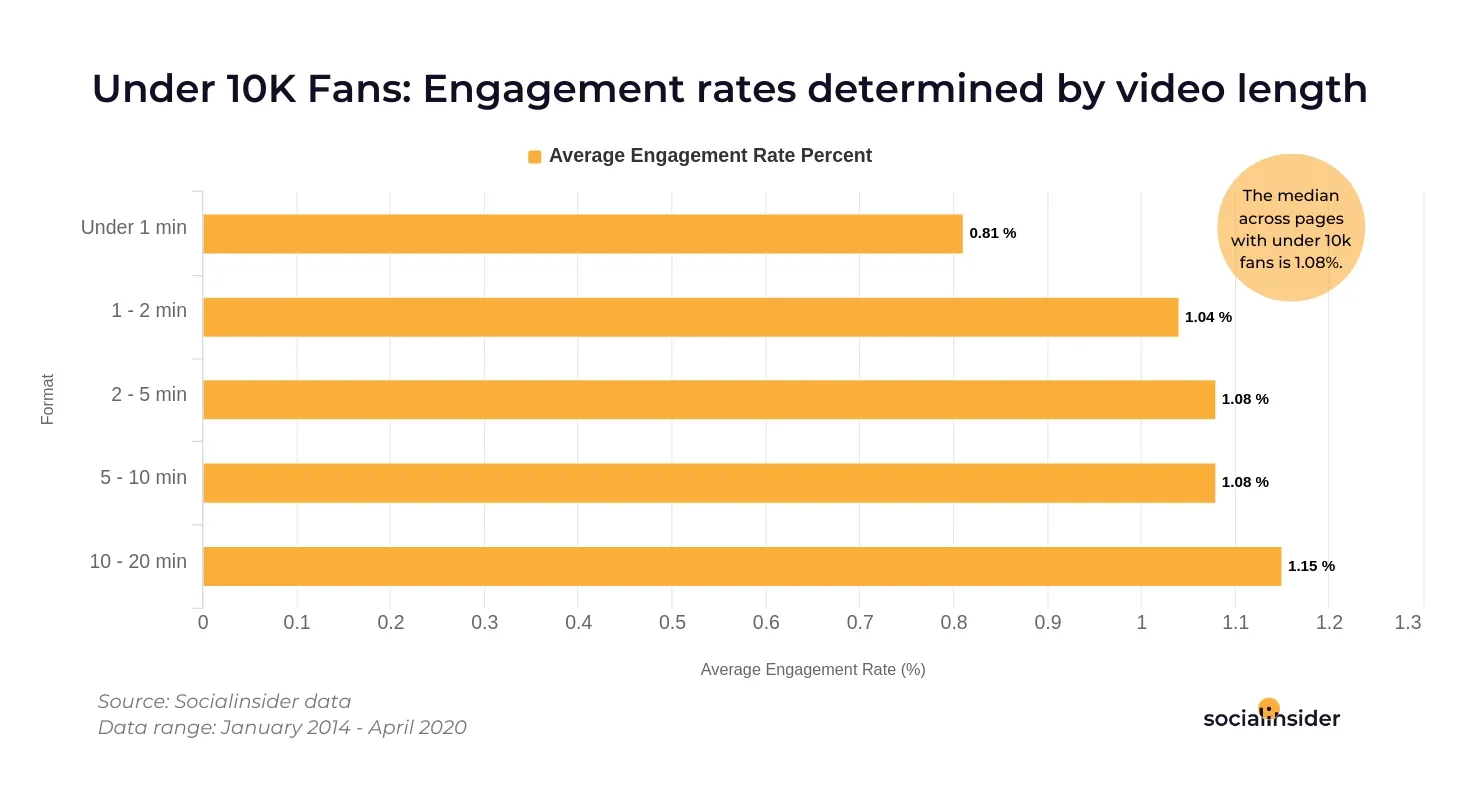 Beat the Algorithm with Kimp's Intelligent Video Design
Creating content, tracking it, and tweaking it constantly has become a way of life for everyone looking to monetize social media. And there are days when it feels like everything is at the mercy of the platform's algorithm.
But, research and intelligence can help you take on and even beat the algorithm.
Are you looking to up your Social media marketing efforts and monetize your videos? Get professionally designed video advertisements at unbelievable rates. And tap into Kimp's experience with creating engaging video ads that deliver results.
Our flat-rate subscriptions, and your increased ROIs, will have you loving video marketing like never before.
So, sign up for a free trial today, and see how Kimp can help you build bigger, better marketing campaigns.