Unlimited Graphic Design + Video: Top 5 Design Pickle Alternatives
In the world of unlimited graphic design, Design Pickle is a well-known name. It delivers fast turnaround times, quality designs, and a whole lot of other features. However, the plans offered can be expensive to most small businesses. So, what are your other options? Let's find out. In this blog, we are going to talk about the top five Design Pickle alternatives trusted by brands around the globe. 
Graphic design, motion graphics, whatever your requirements, these five unlimited design services can handle them all. So, we'll give you a detailed comparison of all these graphic design subscriptions so that you know exactly what you are signing up for. 
But before we get to that, let's tell you why every business should start taking their graphic designs seriously.
Why Businesses Big and Small Need Graphic Designs
The best time to start investing in visuals for marketing was yesterday. Visual images continue to be the most popular content type that nearly 80% of social marketers use in their campaigns.
Starting from the logo that represents a brand to the ads the brand uses to introduce itself to its customers and the social media images it posts in order to engage with its customers, there is graphic design everywhere.
And it's not just the digital space. Even in print ads like flyers, outdoor advertising materials like billboards, and the much-needed business cards used for networking good design leaves a lasting impact. 
So, designs are indispensable in marketing. But where do these designs come from?
You can design them on your own
Or expand your budget and set up an in-house design team
Work with freelance designers who can be hired online
Outsource your design requests to a graphic design company
When there are all these options, why are we talking about graphic design subscriptions today? We're getting there!
Design Outsourcing Challenges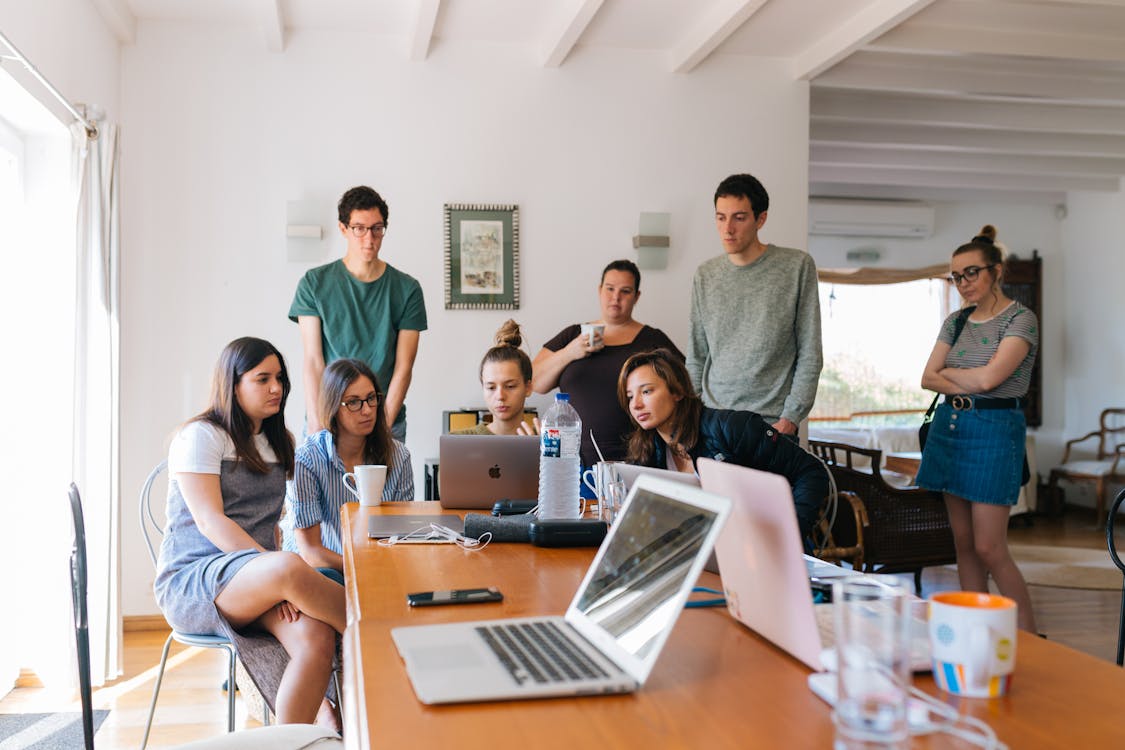 For an in-house team, your job does not end with hiring a designer. You also need to purchase the essential licenses for graphic design tools. All this adds up to your regular budget.
Hiring freelance designers might be an easy solution if you need a one-off assignment. But what about your ongoing graphic design needs? Will the freelance designer be able to handle all types of design requests? The designer's area of expertise and daily bandwidth will determine this. Quality control becomes tedious when you start hiring different designers for different jobs.
External design firms are great. You can get brilliant quality. But what about the revisions? Like freelance designers, design firms often have stringent contracts that limit the scope for revisions. 
So, all these options are totally feasible and they do have a fair share of merits that come with them. Yet, to overcome the challenges they bring, an unlimited graphic design service might be a more convenient option for businesses. 
How Unlimited Graphic Design Helps Overcome Outsourcing Challenges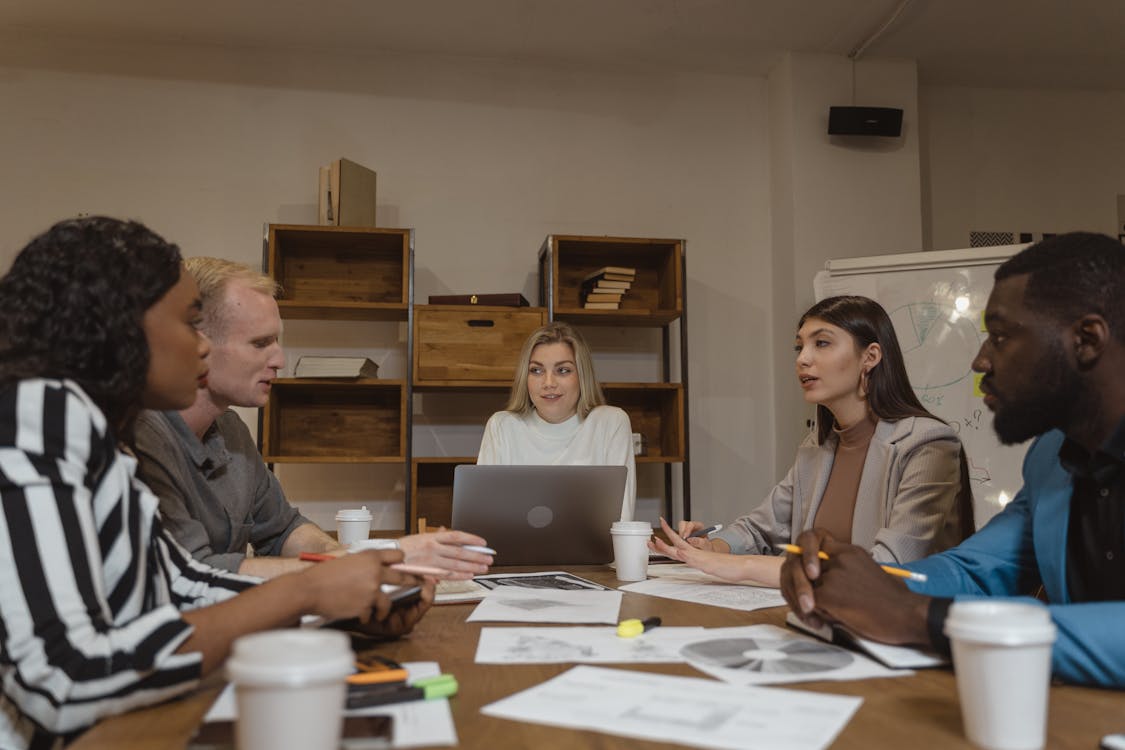 Businesses now need to have a constant flow of graphic designs for marketing and customer engagement. Stock images are not enough. You need original graphics to get people to notice you and trust you. Unlimited graphic design services let you pick a subscription plan of your own. And with this plan, you get to work with an external designer or a design team. They take care of your regular graphic design needs, on an ongoing basis. Here are some benefits that you enjoy by choosing a graphic design subscription for your firm:
Flat rate – before we even talk about how much you will be spending on a design subscription we should discuss the benefits of a flat monthly rate. Every business owner and marketer planning monthly budgets knows this. Unpredictable costs make planning campaigns even more tedious. So, having to pay fixed rates month after month makes design subscriptions a great choice.
You save both time and money – no one talks about the effort and time spent on finding the right external team to entrust the job of creating visuals that represent your brand. Imagine having to do this for every single design requirement!
All your designs are in one place– so, it is easier to plan and monitor your marketing strategies.
And unlimited graphic design services like Design Pickle and the others we are comparing today offer all these benefits and more. Before we talk about the Design Pickle alternatives let's look at a few strengths of this unlimited design company.
There are three Standard design plans to choose from:
Graphics – $499/month
Graphics Pro- $995/month
Graphics Premium – $1,695/month 
Additionally, there are three more plans categorized as Power plans for agencies and teams with a large volume of design requirements.
Design Pickle benefits
Businesses that have been using the services of Design Pickle talk highly of the clear pricing, convenient workflow, and great customer service that Design Pickle provides. And here are some more benefits of working with Design Pickle:
The turnaround times are some of the best in the segment.
If you have a big event coming up and you constantly need designs delivered on the same day, there is a Pro plan.
All your project-related communications happen in the Design Pickle Platform. This makes it easier to track the project and ensure that it is on track, from day one.
It is easier to integrate the design requests with your existing workflows and thus let your teams collaborate and make use of the designs.
Besides supporting unlimited revisions, Design Pickle also handles them promptly in order to prevent bottlenecks in the design workflow.
You can easily manage several brands by creating a separate brand profile for each of them.
Design Pickle limitations
Most businesses looking to leverage unlimited graphic design for the first time might probably outsource their graphic design first. Evidently, in the starting stages, you need a whole lot of graphics like presentations, illustrations, and other types of branding and marketing designs. But one thing that you cannot compromise on, as a new brand, will be design consistency. 
After all, when your business is just starting out in the market, you want people to see your strong visual identity. And by making consistent impressions you make your target customers remember your brand better. Do you think this is possible if there is a different designer working on each of your designs? Probably not. But with Design Pickle, if you choose the Graphics plan (which is in the low-budget segment) then you are missing out on a lot. And the lack of a dedicated design team/designer is one of the biggest gaps!
It's not just that! The plan also does not cover presentation design which is crucial when you are pitching your ideas to your clients or investors and business partners. So, you will have to choose the Graphic Pro plan to overcome all these challenges. However, at the price of the Pro plan, several other unlimited graphic design companies offer even motion graphics. Considering this, if you go with the Graphics Premium plan, it can be quite expensive.
So, yes, it is worth exploring the most reliable Design Pickle alternatives before you make a decision.
Design Pickle design samples
Logo design by Design Pickle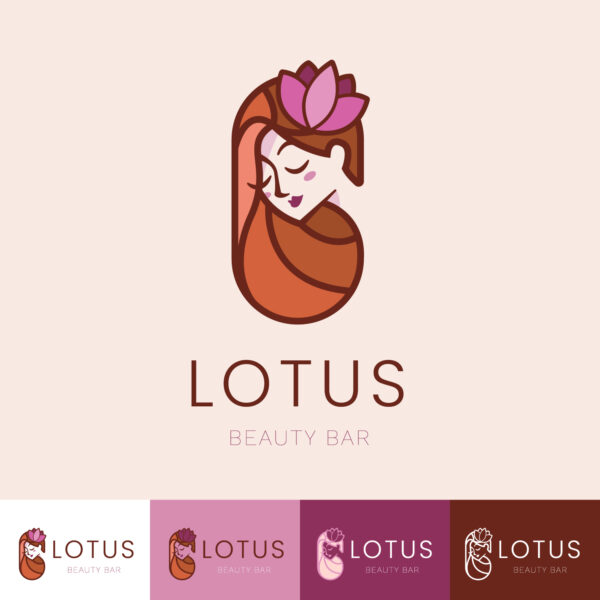 Brochure design by Design Pickle
Banner design by Design Pickle
Flyer design by Design Pickle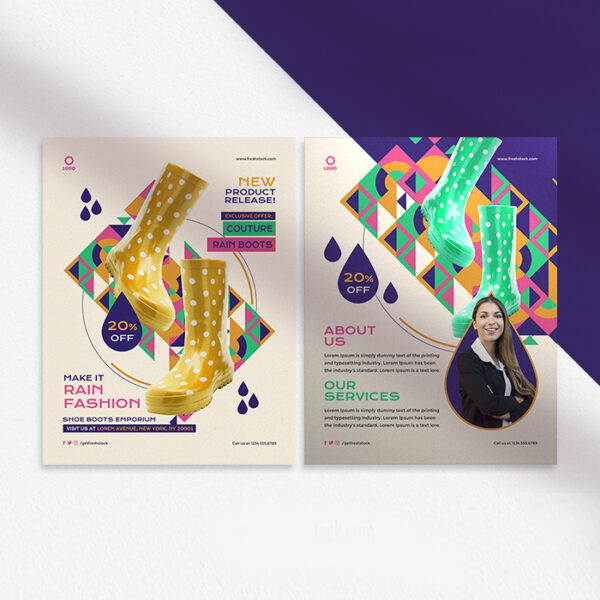 Design Pickle Alternatives: 5 Top Unlimited Design Companies
There are three plans to choose from:
Additionally, for teams working with Canva Design, KIMP offers two convenient Canva plans as well – Canva Graphics and Canva Plus.
Known for its cost-effective plans and reliable support for scaling, KIMP offers quick and easy design services. Unlike most other subscriptions KIMP's plans are not tiered. Your decision is as simple as choosing between graphic designs and videos. 
When you choose the Graphics plan, the team handles all the image design requirements ranging from print ads to promotional billboards and social media posts and campaigns. Presentations and illustrations are covered too.
If you can manage your image designs with your internal teams but need support with video design, the KIMP Video subscription takes care of all types of motion graphics. 
If you want to outsource all your designs including images and videos and save a lot of time and money in the process, then the KIMP Graphics + Video plan is a cost-effective option. 
What clients have to say about KIMP
"I have been very pleased with the quality of work we've received from Kimp. I would definitely recommend their services for anyone with ongoing design needs." – Seth Evans, Big Fish Local.
"They are quick about changes and adapting to your needs and wants which turns it into a easily flowing process." – Jacob Lopez, Social Media Revenue.
Type of clients KIMP works with 
KIMP works with almost all types of clients who have design requirements including marketers and marketing agencies, entrepreneurs, fitness brands, and professional services. 
KIMP design samples
Logo design by KIMP
Landing page design by KIMP
Packaging design by KIMP
Flyer design by KIMP
Take a look at KIMP's previous work on this page. 
KIMP Vs. Design Pickle 
The starting price for the plans is slightly lower in the case of Design Pickle but you are missing out on several features. This graphic design plan includes graphic designs, custom illustrations, and so much more. 
One of the biggest differences is that Design Pickle's basic plan does not cover presentation design but KIMP's Graphics plan covers presentation design and so much more. This makes KIMP one of the best Design Pickle alternatives if you are looking for a wider scope of services. Let's talk about the other distinguishing features that set KIMP apart.
Workflow
Design Pickle only assigns a designated designer for the Pro and Premium Plans. With KIMP however, you get not just one designer but a dedicated team of 3 designers and 1 Project Manager, for all the plans.
Moreover, with KIMP, everything from raising the design request to submitting revision requests and downloading the design happens on KIMP360. You also get to add team members to monitor the workflow or provide feedback. 
One of the main distinguishers here is that the KIMP team works on 2 of your tasks at a time. So, you get more designs in less time. So, in terms of the design output, KIMP has a clear advantage over Design Pickle. 
Turnaround Times
While Design Pickle has a 1-2 day turnaround for the basic plan. You have to choose the more expensive plans to enjoy same-day delivery. However, KIMP offers a 24-hour turnaround for all its graphic designs with all its plans. 
For video, the turnaround times can be between 2-4 days for KIMP. But with Design Pickle, the turnaround time for motion graphics is 2-7 days. 
In short, KIMP again excels with its faster turnaround times for most designs. 
Other benefits
Design Pickle offers a 14-day money-back promise. But this is only available if you choose the quarterly or annual plans. So, you are paying a huge sum before you even experience the service. However, KIMP has a 7-day free trial. This means that you can try the service before making a payment. 
There are three plans offered:
Silver – $499/month
Gold – $995/month
Platinum – $1695/month 
The Silver Plan includes all types of graphic designs and illustrations. If you need motion graphics too, then the Gold plan is a better choice.
As with most others, you can choose unlimited design and revisions, reopen an old project in case you need some changes in the future, or add more to your brand buckets when your design requirements increase.
What clients have to say about Flocksy
"The quality of work is amazingly superb and the turnaround time is equally amazing." – Manuel Vega, MV Private Holdings.
"I love the fact that they do more than just design! I have used their website development tools, copywriting tools and design work for graphics and custom illustration." – Peter Mohr, Shoetopia.
Type of clients Flocksy works with
Flocksy works with all types of brands and also marketers and agencies.
Flocksy design samples
Flyer Design by Flocksy
Logo Design by Flocksy
Illustration by Flocksy
Flocksy Vs. Design Pickle
Pricing
One of the major perks of choosing the Gold Plan with Flocksy is that it comes as a comprehensive content creation module. It includes everything that Design Pickle offers, like video and graphic designs, and a few additional services like:
Voice-over and audio services
Copywriting 
Video editing
This makes the $995 Gold Plan from Flocksy a better value option than the Graphics Pro plan offered by Design Pickle. 
Workflow
Unlike Design Pickle, Flocksy also offers a team of designers along with a Project Manager to handle your design project.
Like Design Pickle, Flocksy also has an internal dashboard that lets clients manage and view their design requests and revision requests.
Turnaround times
In the case of Flocksy, ideally, most designs are completed in a day. To know the exact time until completion, the dashboard lets you view a timer.
Other benefits
Both Design Pickle and Flocksy offer a 14-day money-back promise. However, Design Pickle's money-back promise is only applicable if you choose the quarterly or annual plans.
There are two plans to choose from:
Graphic designer – $599/month 
Multimedia specialist – $899/month
Startups with various design requirements, including website mockups and mobile app mockups, might find Delesign a cost-effective alternative to Design Pickle.
It has two clearly laid out plans with one taking care of all your graphic design requirements and the other covering website mockup designs or motion graphics. Convenient workflow, unlimited revisions, dedicated designer, and a host of other aspects make Delesign a great unlimited design service to work with.
What clients have to say about Delesign
"Delesign surpassed my expectations. I really value the sheer quantity and quality of the work they can provide." – Maria Waida, Owner, SaaSy Copywriting
"Delesign has saved our designers a ton of time and exceeded my expectations! I'm so glad I gave it a try." – Ben Stern, COO, Kura Tech
Type of clients Delesign works with
With its flexible plans, Delesign is suitable for marketing teams, agencies, and small businesses.
Delesign design samples
Logo design by Delesign
Business card design by Delesign
Delesign Vs. Design Pickle
Pricing
With respect to the scope and several other features, Delesign's Graphic Designer is a better choice than Design Pickle's Graphics plan. Both cost the same but Delesign's basic plan is beneficial in many ways.
You get a designated designer for your project with Delesign. But with Design Pickle this is available only with Graphics Pro and Graphics Premium which are expensive.
Delesign includes presentation design as a part of its graphic design offerings in the Graphic Designer plan but that's only available with the higher-priced plans of Design Pickle.
With Design Pickle, you must pay $1695/ month to add motion graphics to your scope. However, with Delesign, motion graphics is available at just $899/month. So pricing is one aspect that makes Delesign one of the best Design Pickle alternatives.  
Workflow
With Delesign, once you sign up there is a dedicated designer assigned to your project. And there is 24/7 client support available. You can conveniently get in touch with your designer through the custom dashboard. However, with Design Pickle you need to choose the more expensive Graphics Pro and Premium plans for direct communication, Slack integration, and designated designer.
When it comes to managing your design requests and tracking your brands both these services do a great job with their dashboards. 
Turnaround times
In terms of the turnaround times, both Delesign and Design Pickle are nearly on the same level. With Delesign you get most of the simple designs in 12-24 hours and Design Pickle also has a same-day delivery with two of its plans.
When it comes to motion graphics delivery, Delesign takes around 7-15 days for most projects. And with Design Pickle this can range from 2-7 days or more depending on the complexity of the project.
Other benefits
Delesign offers a 15-day money-back promise and Design Pickle offers a 14-day money-back promise (only with the quarterly and annual plans). 
There are 3 plans to choose from:
Sparkle – $399/month
Unicorn – $699/month
Big Unicorn – $999/month
The Sparkle plan is perfect for small businesses with a limited budget since it covers most graphic design requirements, content writing services, and video editing services as well. But if you need to add up to 5 brands and double your output, the Unicorn Plan is a better option.
For those with a large volume of design requests, the Big Unicorn with 3 active design requests is the best choice.
What clients have to say about UnicornGo
"I am amazed at how exceedingly efficient your team worked with me to produce a professional design, tailored specifically to my liking. You did an impeccable job and I am looking forward to using your services moving forward." – Zak – Gym Supplements Box
"The creativity of the designers and their attention to detail and feedback made this experience even better!" – Sam, Canopy/Umbrellas
Types of clients UnicornGo works with
UnicornGo works with all types of brands, marketers, and agencies.
UnicornGo design samples
Business card design by Unicorn Go
Logo design by Unicorn Go
UnicornGo Vs. Design Pickle
Pricing
Affordability is one of the biggest strengths of UnicornGo. Its Sparkle Plan is perfect for a small business looking to outsource design with a limited budget. It is priced lower than the starting price of Design Pickle services but also covers video editing and content writing services making it a better value plan.
Workflow
Unlike Design Pickle, even the basic plan comes with a dedicated design team. Therefore, you do not have to pay extra for consistent-looking designs.
The one difference is that with UnicornGo you provide your design brief through email. Design Pickle's dashboard feels like a much more convenient way to do this.
Turnaround times
With UnicornGo, you get daily outputs with all the plans. And the company sticks with this turnaround time for most simple designs.
But with Design Pickle, you need to pay extra and choose the more expensive plans for a same-day turnaround as it is not available with the basic plan.
Other benefits
Since UnicornGo also takes care of content writing, you can have all the text and visual content for your campaigns in one place.
Though UnicornGo only takes care of video editing, Design Pickle takes care of motion graphics designs as well.
There are 3 Standard plans to choose from:
Branding – $398/month
Experience – $599/month
Build – $1349/month
The Express versions of the above-mentioned Standard plans cost more but come with a few added advantages like:
Same-day turnaround (1-3 days in case of Standard)
Immediate revisions (24 hours in case of Standard)
2 active tasks at a time (1 in case of Standard)
Dedicated designer (shared in case of Standard)
In both these tiers, the Branding plan covers graphic design & illustration. The Experience plan covers graphic design, illustrations, web & app UI design as well as motion graphics & video editing. The Build plan includes everything in the Experience plan plus Front-end development.
What clients have to say about Draftss
"The Draftss team is amazing. Very professional in approach and deliverables. Always timely in deliverables. The entire team is very mindful of your needs as a client – taking the time to understand the project objectives and then exceeding those." – Jay Mitchell
"I love this service! Hands down the best UI design service I've used so far. They are very responsive and do awesome work." – Fred Vinson
Types of clients Draftss works with
Draftss works with all types of brands, marketers, and agencies.
Draftss design samples
Logo design by Draftss
Illustration by Draftss
Draftss Vs. Design Pickle
Pricing
Comparing the lowest-priced plans with both services, Draftss is a better option. With the Branding plan, you get both graphic designs and illustrations.
The Build plan is priced lower than the Graphics Premium plan of Design Pickle but it covers so many other services like front-end development and web app design. But the downside is that to enjoy these benefits along with a dedicated designer you need to choose the Express tier in Draftss which costs $4149 per month. This is one of the most expensive top-tier plans in the segment.
Workflow
Both Draftss and Design Pickle let you manage all your tasks through your Dashboard. In terms of convenience and features both these are more or less similar.
Turnaround times
Draftss takes slightly longer to deliver most designs in comparison with Design Pickle. In general, Draftss has a turnaround time of 1-3 days with the Standard tier. The Express tier supports multiple active design requests and same-day turnaround but it is quite expensive.
So, if you are in a time crunch and you need quality designs delivered fast, Design Pickle might be a better alternative.
Other benefits
There are plenty of other services that Draftss covers in addition to graphic design and motion graphics. This makes it one of the most convenient Design Pickle alternatives to streamline all your design tasks including web development.
Design Pickle Alternatives – Final Verdict
Though all the above-mentioned unlimited graphic design services come with quite a lot of features, at the end of the day, if we have to choose one in terms of the value offered, it would be KIMP.
The fuss-free three-plan design is something that most businesses will find to be convenient. When you choose a graphic design plan you know that you can request all types of graphic designs without having to tier up for one-time mascot designs or custom illustrations.
Along with fast turnaround times both for regular tasks and revisions, the fact that the team works on two projects at a time earn KIMP brownie points. 
Additionally, KIMP also offers discounted prices when you choose to add more than one subscription. This way, when you scale your business or plan to add more brands to your workflow, you can continue to save a little extra. 
Sign up now to try KIMP's free 7-day trial.