7 Christmas Ads From Big Brands + Marketing Lessons
'Tis the season to be jolly. Christmas is on the way. As you get your brand Christmas-ready, it's normal to have mixed feelings. The joy of finding new ways to engage your customers. And the stress of keeping up with this year's trends in Christmas marketing. The urgency in coming up with creative ads before your competitor does. All these feelings are real in the world of business. Amidst all this, shall we take a moment to look back at some Christmas ads? Ads that made people's hearts light up like a Christmas tree? Who knows? You might find the inspiration you have been looking for!
What Makes a Good Christmas Ad?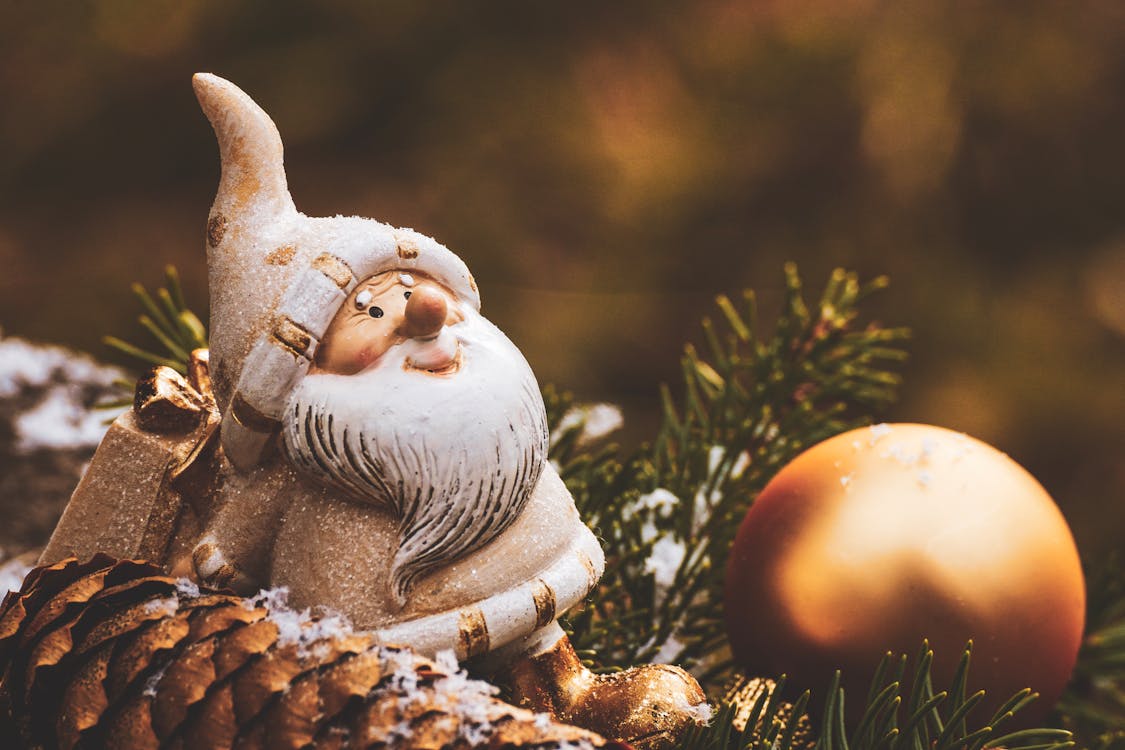 Have you ever wondered why so many brands come up with Christmas ads but only a few are remembered? So, what makes them special? Here are the secret ingredients you need to concoct a Christmas ad that does not get lost in the crowd.
You need a concept that tugs at consumers' heartstrings. An emotional connection is generally a crucial attribute of an ad but for Christmas ads, it's a bit more special. Ads that move customers, ads that make them smile, laugh, feel nostalgic or move them to tears are the ones that are remembered.
While the ad feels like Christmas, it should also feel like your brand. If the tone of the ad, both in the form of the visuals and message, does not align with the rest of your marketing collateral, it might not fit into your existing marketing strategy. It might not make much of a difference to your brand. A lot depends on how strong a brand image you chisel before Christmas. From consistent visual styles to a strong brand voice you need plenty of things to get there. So, yes, your Christmas marketing preparation starts long before Christmas.
The ad should have a clear purpose. People love purpose-driven brands. In fact, 64% of consumers are more inclined towards brands with a clearly defined purpose. All your marketing designs and branding designs should be aligned with this purpose. And your Christmas ad is no exception.
Having dealt with the nitty gritty, let's also talk numbers. Understanding what's in store makes it easier to prepare for Christmas marketing.
Christmas Marketing – A few Quick Statistics
According to the 2021 Deloitte holiday retail survey, 62% of the spending during the holiday season is expected to happen online. With more and more people switching to online platforms to avoid the crowd and the rush of last-minute shopping, it's time to strengthen your ecommerce strategy.
23% of U.S. shoppers depend on social media to make purchase decisions. This includes discovering new products and also finding out more about them. So, you need to have a robust social media marketing plan in place to complement your Christmas marketing.
68% of shoppers are more attentive to brand emails during the holiday season. So, ensure that you have a clear and effective email plan to back up your Christmas ads. In fact, videos make emails much more interactive and increase the CTR too. So, if you have short and creative Christmas video ads you can reuse them across multiple channels.
Summing up, you need ads that look good on different platforms. You need ads that quickly and clearly communicate your message and influence your customers' purchase decisions. Equipped with that information, let's get straight to our Christmas ad examples. These are Christmas ads that won the hearts of consumers and critics and therefore stood the test of time.
Christmas Ads – Learning From the Best
1. Hershey's Kisses – Christmas Bells
The 2012 commercial from Hershey's shows that Christmas ads don't have to be complicated. This simple stop-motion animation gets the Christmas bells jingling, quite literally!
What makes this ad special? The ad taps into the power of imagery. The ad makes an impact by simply creating a metaphorical representation of Christmas bells with Hershey's kisses. So, the next time you see Christmas bells you are very likely to think of Hershey's kisses.
Connecting your brand or your products to the simplest of things can have a positive impact on your branding effort. When done consistently and clearly, customers start recalling your brand easily.
2. Lidl – Big on a Christmas you can ALWAYS believe in
The above ad focuses on a single product and a simple copy. It talks about the products being "big on quality and Lidl on price", year after year. It shows how the world changes, everything from the technology at home to the people, and how Lidl remains the same no matter what changes.
46% of consumers buy from brands they trust. And trust comes from consistency and dependability. That's exactly what Lidl establishes through this ad. The ad shows Lidl as a name they can trust in the years to come.
Combined with this powerful concept the ad also packs a touch of humor that gives it the perfect finishing touch.
3. Diageo – Know When To Stop
Diageo, a multinational alcoholic beverage company, conducted a survey of how adults in the U.K celebrate Christmas and general holiday habits. Based on this, 35% of people report eating and drinking more during the holiday season. There are many other guilty pleasures that people indulge in during the holidays. So, Diageo came up with a campaign to talk about these holiday behaviors.
Titled "Know When to Stop" this campaign consisted of a series of ads that talk about having a "happy limit" to many unhealthy holiday habits like:
Binge watching TV
Binge eating
Screen time
Hoarding on Christmas decorations
And drinking too
Come Christmas most brands focus on all the bells and whistles of the celebration. But there is a responsible way to celebrate and not many talk about it. Diageo did. Healthy topics like these are rare to come by. And they show customers that you really care about them and not just about your brand. That's one way to strengthen your customer relationships.
Kimp Tip: Some ideas like the one above can be complicated to capture with real footage. Or sometimes it might be laborious to depict the idea. In both these cases you can use simple animated videos as Diageo did. You have the freedom to choose the color palette and the visual style for this video so as to keep things on brand.
Want to create animated Christmas ads for your brand? Choose a Kimp Video subscription.
4. McDonald's – Reindeer Ready
The above TV ad from McDonald's shows how the smallest of things make the biggest difference. The ad shows Santa visiting house after house leaving gifts and finding treats left for Santa but none for his reindeer. He ends up finding carrot treats for them from a McDonald's outlet. After all, nobody wants to feel left out.
The ad shows that at McDonald's there's something for everyone. Close to Christmas McDonald's offered free Reindeer Treats (carrot sticks) at select stores along with regular orders.
TV ads, social media posts – the brand spoke about the campaign across its channels. But what made this campaign a hit was the meaning that the brand added to this campaign. Along with treats to feed reindeer, McDonald's also donated 60 tonnes of free food to FareShare, a U.K.-based charity network.
We spoke about creating purpose-driven campaigns earlier. And this one from McDonald's is a good example.
Kimp Tip: With marketing demanding a multi-channel approach these days, it is important to keep your ads across channels visually relatable. Your video ads, still images, and animated posts on social media should all look connected. Only then will customers know that they are all ads about the same campaign. And it takes multiple impressions to remember a brand or even a campaign.
Combining your graphic design and video design requirements for the holiday season was never this easy. Choose a Kimp Graphics + Video subscription and save both money and time.
5. M&M's They Do Exist
The above commercial from M&M was aired first in 1996. It's a short but sweet ad featuring M&M's. It accurately captures the excitement of meeting Santa Claus and also brilliantly incorporates the brand mascots.
Ads like these humanize your brand and also help strengthen the impact of your brand mascot. Though it's been decades the ad is still remembered. That's why the brand came up with a sequel to it in 2017.
The sequel is a bit longer but packs a Christmas spirit in it. It focuses on the idea of "bringing everyone together with M&M's". Both these ads tease the brand colors and keep the brand mascots visible throughout. So, while they reflect the festival mood, they are also strong on branding.
Reprising your successful ads from the past is a great idea and many brands do this. This works because with the sequel you make your existing customers nostalgic. For example, in M&M's case, the sequel resonated with the millennials because it made them nostalgic, reminiscing about an ad that was aired in their childhood. Nostalgia is a good emotion to evoke especially during traditional celebrations like Christmas.
And new customers exposed to sequels like this one get curious and dig a little to find out more about the old version. This helps in building trust and helping them appreciate the brand a little more.
So, when you have a strong brand image, build over it. If you have a classic ad, see if a modern spin-off of the original will connect with your audience. This helps customers look back at the progress your brand has made.
6. Apple – Surprise
Apple's 2019 Christmas commercial below shows the power of storytelling in marketing.
What makes this ad special is that it does not feel like an ad. It feels raw. It captures the chaos and the many emotions surrounding Christmas. The ad keeps it real and relatable. And yet it manages to convey the idea of how Apple devices can be used to create the most beautiful things. Not to forget, the beautiful ending.
If you remember Apple's Christmas ad from 2013 titled Misunderstood, you might have realized how similar they are in terms of the message conveyed. But you will also be able to appreciate the extent to which the brand has grown within the short span. See the old ad for yourself and you'll understand what we mean.
Both these ads have a fresh take on how we see youngsters and their extended use of gadgets. And they end up melting your heart. A fresh perspective is definitely a good gift for Christmas.
So, if you can come up with ads that challenge an existing idea, feel free to experiment with them.
7. Dogs Trust Commercial
Every now and then we come across ads that stay on our minds for a long time. And the commercial from Dogs Trust, a British animal welfare charity organization, is one such.
The above ad works because it accurately captures what the brand stands for but incorporates the right amount of festive spirit. It treads over the idea of some people giving away dogs as Christmas gifts without giving a thought about the long-term responsibilities that come with bringing home a dog.
Ads that talk about responsible shopping are particularly important during the festive season. The best part is that this one does it without shades of negativity. After all, you do not want to create ads that feel grim or negative during a season that's all about happiness.
The above ads are all examples of how a Christmas ad should be. Now, let's also talk about how Christmas ads shouldn't be. Here are some ads that teach a lesson on how not to create ads for Christmas.
Christmas Ads That Missed the Mark
Some ads, like the ones above, get you into the festival mood instantly. And there are others that are too boring or downright negative. These are the kind of ads that can cost your brand's reputation. Seasonal marketing puts your brand in the spotlight. Let that be for a good reason and not because of a bad ad.
So, let's look at some not-so-successful Christmas ads because learning from others' mistakes saves time and marketing money too.
M&S Percy pig
There is nothing wrong with the ad but there is nothing memorable in it either. And during competitive times like Christmas when all other brands are bending over backward trying to impress customers, you cannot settle for something uninspiring.
The above ad featuring Percy Pig definitely feels festive and it starts off well. But then it feels too promotional and does not have a strong emotional value to make people remember the ad.
Well, the brand had set high standards with its previous Christmas campaigns like the Love The Bear campaign featuring Paddington, the marmalade-loving bear. Naturally, customers' expectations are high. That's what makes this 2021 ad from M&S not so special after all.
Pyrene's newspaper ad
The above ad is from Pyrene, a brand that dealt with fire-fighting equipment. Indeed, evoking a sense of fear and showing how your brand keeps people safe is a good idea. But should you do it during Christmas? "Fear" is the last emotion people will want during a merry season.
When we discussed the essential ingredients of a Christmas ad, we spoke about the emotions of the ad. And this is exactly what we meant. Though your ad should connect at an emotional level, during times like Christmas, stick with positive emotions. Remember the ad from Dogs Trust or even the Ad from Diageo – both these deal with more serious topics but they keep the tone and the mood light and easy to digest during the festive season. That's how you do it when you have a serious message to deliver during Christmas.
Give Your Holiday Marketing a Nudge With Christmas Ads Designed by Kimp
The clock's ticking. Your competitors are already working on their campaigns. 40% of U.S. shoppers start their Christmas shopping before December. The best time to plan your Christmas campaigns was yesterday and the second best time is now. So, clear the decks. Finalize your content production plan. For all your festive-marketing designs, Kimp subscriptions are just a click away. There's even a risk-free 7-day free trial period to dip your toes before making a payment. Register now and see how graphic design subscriptions can transform your seasonal marketing efforts.