Build Stronger Campaigns With A Brand Mood Board
No one knows your brand better than you. What you do, what you represent, and want to convey and your goals. All of these are probably rattling around in your mind And they may exist in different documents and email threads. But have you considered a brand mood board?
A mood board is a collage of sorts that has a variety of images and texts as well as other elements that will define your brand. This not only helps with communicating your brand identity to your customers, but it can also help you with guiding your designers. Whether you're just launching your business or rethinking your existing brand, a brand mood board is a valuable tool.
What can a brand mood board be used for?
A brand mood board has many different uses. Here are some of the ways you can put one to good use:
It can give you inspiration, and help you focus on your brand's visual identity and its core elements. These can be things like the vision of the brand, as well as attributes and emotions that you would like for your brand to convey.
If you already know who you are as a brand, having a brand mood board will serve as affirmation for your brand and its identity. It will also help you translate concepts like culture and values into tangible things, like design.
You can use your mood board to help guide specific projects, like your logo, business cards, website or other marketing materials that you will need.
In terms of communication, your mood board will help you make sure that you and your team, as well as your designers, are all on the same page. It can be difficult to focus on the details of a design project and the bigger picture. But a brand mood board will help you do both.
Different types of brand mood boards that you can try
Setting up a brand mood board doesn't have to be anything overly complicated. And you can opt to get started with a digital or physical version. Just be sure that once it's finalized you share it with all of your team members and designers.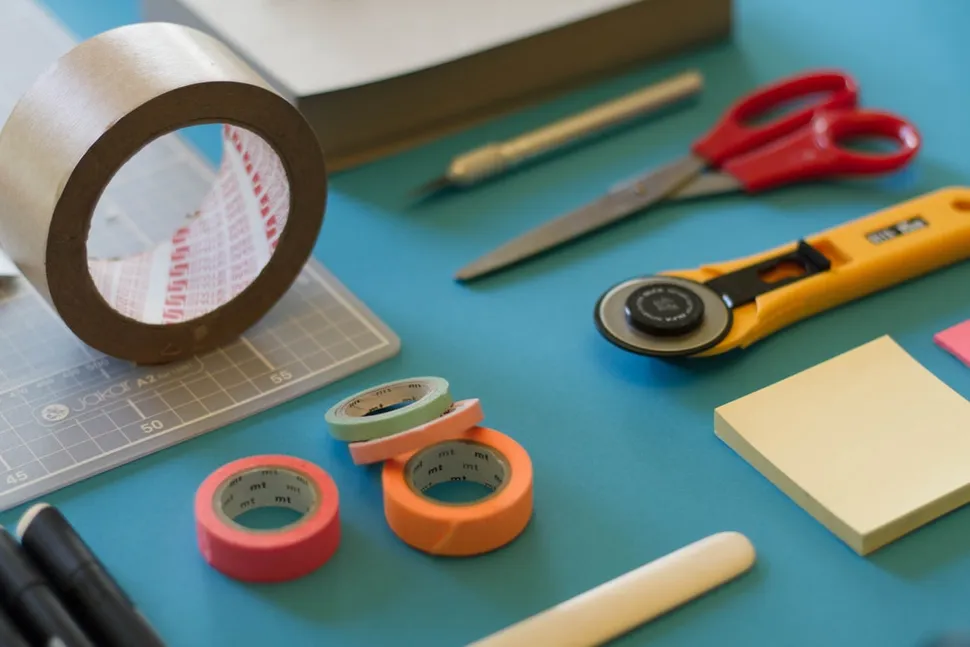 The physical mood board
If you are somebody who likes to see the physical pieces of a project come together, you can create a physical mood board. It will be equally impactful and you can simply take a picture and share it with your team afterward, along with any explanatory notes. For you to create one, try using a foam board base. It'll be sturdy enough to handle whatever assortment of inspirational images and elements you want to include. Try using magazines, books, photographs, and printing out other images as needed. Supplies from a craft store can also come in handy.
The digital mood board
There are some really cool and handy digital tools that make researching and compiling a mood board really convenient. Let's take a look at some of the most popular ones below.
Chances are you may already be using Pinterest to create mood boards without even realizing it. From home decor inspo, to fitness and fashion inspiration, tons of users turn to Pinterest. Why not use the app for your brand? You'll be able to easily search, select and pin the images you need. The best thing about Pinterest is that there are lots of collections that have already been organized for you. All you have to do is search through to see what works for your brand. And you'll also be able to upload your own files too.
This tool by Getty images doesn't help you create your brand mood board within it. But it will allow you to adjust the settings for image searches including idea-generation to assist in the creation of mood boards. There are also many detail-oriented filters that allow you to include things like the orientation, location, the style of the image and so on. This will also help you eliminate any options that are not right for your brand.
This is one type of digital mood board creator that allows you to upload your images and organize them into project files which can then be shared on social media. Or you can also include them in your imported documents. This is very intuitive and easy to use and helps you get professional results. This is helpful especially if you'll be sharing your mood boards with different stakeholders.
Before you get started
There are few things you can do before launching into your search for all of your brand mood board components. These include asking yourself some key questions and doing an audit of what you already have on hand that should be included.
What do you want to achieve with your brand mood board?
Be sure you're clear about what you want your brand mood board to achieve. Let's jump ahead and consider this. You've got a few new projects lined up and you're going to be giving your designer your briefs on them. What do you want your brand mood board to be able to communicate to them? Tone and mood? Specific colors and fonts? Images, elements and illustrations? All of the above? Answering this question will help you figure out what you're looking for when you start to pull together the pieces of your mood board.
Don't get too attached to a certain aesthetic
When you start working on your brand mood board, you need to keep an open mind. Sure you have certain ideas in mind for your brand. But you don't want to miss out on others. For example, if you have certain brand colors and images that you use, great! And you can use this process to identify complementary colors that you can use in some of your designs. Or different types of images that reinforce your brand's values and vibes.
Gather all of your existing assets
Before you start pulling together your brand mood board components, pull together everything you have for your branding identity. This can include any brand values, positioning statements, or taglines. It can also include your logo and existing designs and assets like your website, brand images, and designs. They don't have to end up on your finalized board, but they are the foundation you're building on and expanding from. So gather them, and keep them easily accessible to you.
How to create a brand mood board
Know your audience
One of the key factors in creating an effective brand mood board is knowing your audience. When you know your target market well, you can then design a mood board that will work well for them. So your first step before you dive into pulling up inspiration images, is to research everything you can about your target audience.
Choose your color palettes
The color palettes that you select will be one of the strongest elements in your mood board, and also in your branding. They can send a very clear message to the customer about what the brand is all about and can also dictate everything from how your logo to your website looks. So when you start thinking about creating your own mood board, thinking about the colors you'll use is one of the first steps you should take. Keep in mind that you will have a primary set of colors that are your brand colors, and then also a secondary set of colors that complement them and can be used to in your designs. Tools like Coolors can help you with identifying the best options for your brand.
Think about the kind of message that you are trying to convey. Your colors need to be able to deliver that message. What kind of feel are you trying to evoke? Perhaps it is something that is beachy? If that is the case colors like pale blues and greens will make a lot of sense, while primary colors that are bright would be a good idea to appeal to kids. That said, no matter what colors you go for, do include the exact shade, down to the color codes in your brand mood board.
Let's get visual
You will need to find images that will tell the story of your brand to include your mood board. As the saying goes, an image is worth a thousand words. Look for everything from illustrations, to photographs, and any other types of images that you think will be in keeping with the message of your brand. There are so many amazing sites and tools online where you will be able to get some great visual inspiration. Be sure to use the right keywords when you search. You can use terms that are as broad as the industry or niche you are in, or as specific as what a particular image should include.
At this stage, when you are gathering examples, don't eliminate anything just yet. Focus on gathering as many ideas as you can, so that you can arrange them together and then decide what stays or goes. You should always aim to stay creative but sensible with this process. For example, if your brand has to do with health you can include fitness and nutrition inspired images. But you wouldn't necessarily include a lot of dark, edgy images or fonts.
Textures can be included, too!
The right choice of texture can actually add a lot of visual appeal to your mood board. Try to find textures that reinforce your brand and the vibe that you want to create in your marketing. For example, the texture could be macrame inspired, if it has to do with a boho vibe. If you're using a physical mood board, think about looking for different fabrics, stationery with texture, types of tiles, buttons, shells, or even flowers. Images of the same can help bring about the intended effect in your digital mood boards too.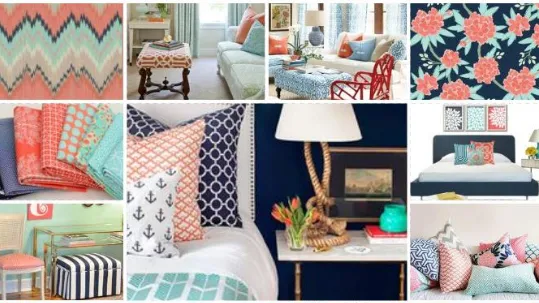 Patterns
Just like the textures, patterns can give key insights into your brand, for your customers. And to your designers, as they try to figure out how to create the best creatives for you. They create a sense of movement and energy that can't be easily replicated with other elements. If you find a pattern that resonates with who you are as a brand, be sure that you include it. Patterns could be anything from fun polka dots or pinstripes.
Don't forget the text
There is always enough space for text on your brand mood board. This can have various typographic elements like the use of fonts that will go well with your brand identity. Each font and type style sends its own unique message. For instance, serif fonts give off a professional vibe, meanwhile lower-case script fonts convey a more relaxed vibe.
You can also use words and quotes that will speak to your brand. This will be a great way to strengthen the visuals that you add to your mood board and ensure that the message you are trying to convey is heard clearly.
Curating your brand mood board
Once you have all the resources that you need for your brand mood board, you can start the editing and curating process. Keeping your brand identity ini mind, you can use a couple of approaches to get started:
Simply remove any images that will not convey the message or the concept that you want to deliver to the customers. You'll then be left with the pieces you'll move forward with.
Or assess what you have and then add additional images that speak to you most strongly and best fit your brand.
Guidelines for your brand mood board
Now that you've narrowed down the pieces you'll work with, let's look at how you can bring them all together.
Focus on your main themes as a brand and what you want to represent. With this in mind, arrange the largest images first.
Next, place your smaller images, and elements, to support the overall look and feel of the brand mood board.
Avoid clutter. You want inspiration, not to be overwhelmed. Save your mood board space, for only the most essential elements. And ask yourself as you place each, and when you look at the whole board, what is necessary, and what's excessive. Keep in mind that you should be able to explain each of your choices to your designers, should they need clarification.
Use different mediums. Don't just have a bunch of pictures or color swatches. You want a bit of everything that represents your brand.
Consider composition, scale, and hierarchy. Take your time to arrange everything in a way that indicates the hierarchy of your messages and visuals. When someone looks at your mood board they need to understand what's most important.
Add notes. Whether it's physical or digital, adding in some notes to provide context will help your team, and your designers understand how everything works together.
Make your own brand mood board
Curating your own mood board can be a lot of fun. And you don't have to be a designer to create one. Just follow the steps above and you'll be able to do a deeper dive into your brand, to reflect on how you represent yourself to your customers. And how you would like to. Beyond all this, at the end of the process, you'll also have a building block for successful marketing campaigns that will help you increase brand awareness and engagement. So don't keep all your great ideas for your brand just in your head. Get them down onto a brand mood board, and get ready to blow away your customers.