How To Choose The Best Stock Photos For Your Brand
Happy? Positive? Confident? Well, show it in your images! Choose the best stock photos for your designs and you'll get your messages across clearly to your target audience. The right imagery can be a very powerful tool for your marketing.
For many audiences, the images that you choose will play a big part in whether they engage with your brand or not. On that note, let's get to know how we can choose the best stock images for your content. And if you need some help with finding some great stock sites, check out our blog on that.
License types you need to know
Rights managed (RM) license
With this type of license, you, as the buyer will need to be able to define where the image will be used. This will include the number of copies that are printed or the time duration for which the image will be in use, the size of the respective image, and the industry in which the image will be used in. Because of the fact that every image used is accounted for, it allows for the buyer to exclusively license that specific image for use in their industry. This gives you the advantage that a competitor will not be able to use the same image. This option is very restrictive and you will need to re-license the image to use it again in a different manner. 
Editorial use license 
These are images that feature logos, brands, events, recognizable products, and celebrities in an editorial manner. This means that they can be used only as part of stories that are worthy of being news. They cannot be used in advertising or any kind of commercial applications.
Royalty-free images 
This is the most flexible type of stock image. It allows you an unlimited number of applications of an image with one purchase. Or in some cases, the royalty-free images are free of cost as well! There are some license limitations here to be mindful of, though they aren't always so common to come across. For instance, you can usually print up to about a high number of copies (e.g. ½ a million) in a publication. At the same time, you can't create a product for sale using the same image. 
Royalty-free extended license
This type of license will extend the terms of a standard  royalty free license. This means that an image can actually be used as part of the design of a product that's for sale. Like mugs, t-shirts and the likes. Keep in mind that the extended license isn't without some limits. There will usually be a particular number of products that can be sold. And it may sometimes be cheaper to license the RM image.  
Creative commons license
This refers to a series of license types that are set up by nonprofits in order to help photographers license their work easily. The photographers, in this case, will be able to protect their work while offering it to users free of charge. These types of images typically need an attribution. But they are available for commercial use. Just be sure to read the fine print on the particular image you select. 
Public domain
This type of image usually does not have a license agreement. Anybody can use the image in any manner that they wish to!
How can you choose the best stock photos for your design 
Now that you know the types of images that can be used in your designs, let's take a look at how you can choose the correct type of image.
Always choose high quality images. Your customers will always link the quality of the image to the actual quality of the product. This also means that a great photo can transform your product into something that is pretty amazing. So, investing in photography is something we cannot dismiss.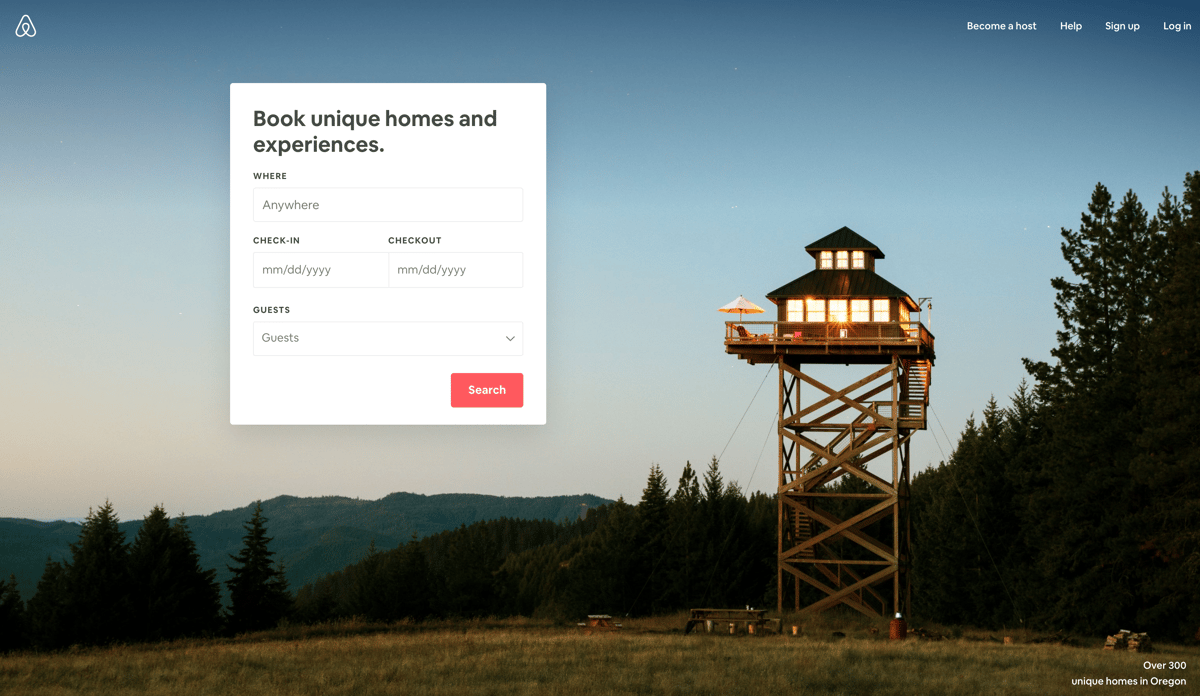 Your images should also be memorable. If you want to make an impression with your customers, choose an image that will stick in their memory. Things like coloring effects, cropping, and various other elements will make for this. That said, you don't always need to manipulate an image to make it memorable. Some images will get the job done if they resonate with your audience. 
Simply having a good looking image will not be enough. You also need to make sure that the image you choose will align with your project goals. For instance, if you want to increase conversions, you can choose a human face with the eyes pointing in the direction of your CTA. 
Choosing overly generic stock images will not help you. We are all for stock imagery, but make sure that they are not ones that look cliched and rehashed in many other sites. Try and make the image unique to your brand. 
Make sure that the images that you choose are on point with your brand. This is exactly why brand guidelines exist. If you choose stock imagery, make sure that you edit them so that they are more in-keeping with your brand. You can ask your designer to change things like the color and the tone of the image to match your brand. 
When designs are able to evoke thoughts and engage the user, they become memorable. Essentially, the photography you use, should be able to draw your customers into the design. For this, you will have to know your audience. The more that you know about them, the more you can tailor your imagery to them. 
Do not rush it. While you may feel like some last-minute research can help you place that photo in your design, the more time that you spend on researching and looking for that perfect image, the better. 
Make sure that you have the rights for the photos that you are using and give credit where it is due (and required).
How to use stock images in your designs
Stock images don't always need to look like they are stock images.
Your goal should not be to use just any image that you can find on Stock. What you need to do, is find the images that will help users move along your marketing funnel. Pay attention to unique images that you think can help convey the message you are trying to deliver. 
Have a budget. You can look for the majority of the images that you need in the public domain category. However, you also need to know that it will be worth it to allocate a budget so that you can buy the rights to the images that you can't find anywhere else. For instance, if you are planning on running a campaign that you know will bring you in major returns, using imagery that your competitor cannot use will help. 
Always use images that are contextually related to your message. Check out the example below of this brand that uses cute dogs to advertise the message that they want to get across. You will not be able to get your products into the stock photos that you use, but you can always select photos that will convey your message clearly. And edit to add your branding!
Always ask yourself, is this image sending out the right message in the clearest way, with the least amount of words as possible?
Genuine human emotions that are captured in images will strike a chord with your audience. Rather than choosing an image of a person with a big smile for example, choose an image that can get the emotion across. Maybe that's an image of children playing. Or friends hanging out. Think about what the emotion looks like for your audience and find a relevant picture.
Choose simple images. It is always good to pick images that are simple and clean and not too busy. This way they'll complement your branding, and can be easily edited.
Modify your stock images so that they become more relevant. Sometimes a little personalized touch can go a long way. Just be sure that you look into their licenses to see if there are any limits.
If your images are too big, they will take longer to load and your readers may not really wait for them to show. To avoid this, use a tool like JPEGMini which will reduce the size of your file, but not the quality.
The images that you use need to be optimized for any device. It's not just a desktop or a laptop that your customers are using. So make sure it's possible to make out your image when it's viewed on a mobile device.
On the web, optimizing your images for SEO is also really important. Once you choose the best stock photos make sure that they can be indexed easily by search engines. For this reason, you'll need to name the file in a descriptive way. Do not ever save an image with a name like 'Photo -1' or 'Blog image 1'. Do not use any punctuation or spaces in the file names. Opt to use hyphens and not underscore.
Another tip for web -add the Alt text which will add more SEO value. The Alt text should be less than 100 characters and should describe what the image shows. This text will not be visible to your customers but, it will let the search engines know what the image is. It will also assist a visually impaired person browse through your site using audio software.
The right image file type is critical for websites in particular. There are two main types of images that you need to choose from:
– JPG – this can be used for photographs. They are able to handle colors in a very small and efficient size of the file. This will help with loading the image faster.
– PNG – this type of image file is best used with graphics. These will usually have large and flat areas of color. They will also have logos of the brand along with text and sometimes even infographics. PNG file types support a transparent background, which is ideal when you want to add that logo in there.
But there are times when you shouldn't use stock images
If you are looking for complete originality and creativity, you'll want to invest in photography and custom designs. This will also help you stand out from your competitors.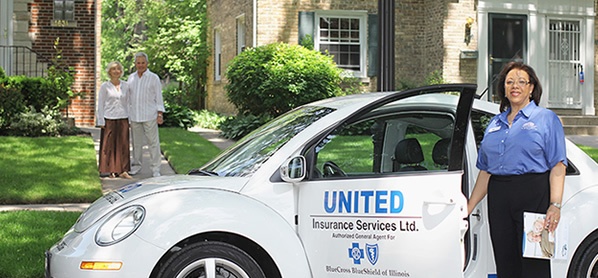 Do you have projects that require highly specific images? Then don't use stock photos in these cases. You're better off arranging for a photoshoot.
Making your designs picture perfect
When you choose the best stock photos for your designs, you bring everything together. From your branding to your messaging, to your call-to-action. So it's more than worth the time you'll invest looking for the images. To find the right images, be sure to search for terms that are related to the image you're looking for. And use verbs and synonyms. You won't always find the perfect picture with just one search and one keyword. But when you do, you'll feel like you struck gold. And so will your audience!