11 Social Media Content Ideas You Need Now
Post consistently. Create a social media content calendar. Keep innovating.
These are the go-to phrases you will hear every time there is a conversation about social media content marketing. While this advice is correct, it seems to have missed one crucial piece of the puzzle. What to post and where?
If you are a social media marketer or a business owner working on improving the social media presence of your business, you will relate to this.
Every month you stare at your calendar trying to come up with social media content ideas. You want to keep your audiences hooked and expand your footprint on the ever-growing internet. But how?
Well, not anymore. We have curated some of the most popular social media content ideas. They'll fill up your calendar, help you create engaging content, and make a difference to your bottom line.
No more stressing and hopeless searching.
This post has it all.
The Importance of a Social Media Content Strategy
You probably know this already, but, just to drive the importance home, we have some facts to share with you:
Social media saw an increase of 1.3 million users every day in 2020. Between April 2020 and April 2021, more than half a billion users joined social media platforms, bringing it to 4.33 billion. (Hootsuite)
That's a large lead base, even at a marginal 0.1% exposure, isn't it?
Facebook, Instagram, and Twitter hold a 41% customer base on the internet. (HootSuite, Oberlo) So, if you are intimidated and confused by the growing number of social media platforms, you know where to concentrate. 
An active social media presence helps businesses in 3 ways:
Reaching more users and new audience segments
Staying connected with their target audience
Improving brand loyalty by engaging with followers consistently
If you want to grow your business in this competitive world, social media is the best advantage you have. As Guy Kawasaki says, "A large social-media presence is important because it's one of the last ways to conduct cost-effective marketing. Everything else involves buying eyeballs and ears. Social media enables a small business to earn eyeballs and ears." 
Managing Content Ideas across Social Media Platforms
Each social media platform caters to a different set of audiences and excels in different niches.
That said, the social media content you create still has to work well across all of them. So, you'll have to develop a strategy that accounts for the similarities and differences between these platforms.
Speaking of platforms, Twitter, Instagram, and Facebook continue to dominate the world of social media platforms. Let's take a look at what works on each for better insights.
Facebook
The world of social media marketing was revolutionized when Facebook entered the market in 2004. Targeted ads were introduced in 2007, and the rest is history.
On Facebook, you can create long-form text content, videos, stories, and other graphics-based content.
In terms of performance, videos get the most ad clicks on Facebook with vertical videos generating the highest engagement rates. 
Instagram
Instagram as a social media marketing platform is a hot favorite right now. As per Instagram's report, 90% of Instagram users follow a business on this platform. And about 66% of them agreed that Instagram helped them engage with a business. 
Apart from influencer-led content, Instagram sees a high engagement rate for Videos, carousel posts, followed by images and other static content forms. (Hubspot Instagram Engagement Report). 
Twitter 
Twitter may not seem like an obvious place for content marketing. But it is a great platform on which to repurpose your social media content from other sites.
Video, graphical content such as images, infographics, and even emojis seem to drive the most engagement on this platform. A young-adult-driven platform with 25-34 year olds dominating the conversation, it can be a great place to connect with your audience. 
Kimp Tip: When you plan your social media content specific to a platform, remember that you can always repurpose it for another one too. A blog post can be shared on Instagram as a carousel post. An Instagram poll result can be shared on Twitter, and so on.
Need some help getting all your social media content designed? How about a partner to help you grow your presence on social media? We've got you covered. Check out Kimp's design packages for graphics here and marketing videos here. 
11 Popular Content Ideas you need in your Content Marketing Plan now
We have covered the why and the where. Now let's get to the most significant part – the what?
What are the most popular social media content ideas that can accelerate the growth of your social media accounts?
Well, Kimp.io is bringing you the top 11 social media content ideas below. They work across platforms. All you have to do is create the content and reap the benefits.
1) Videos – Long-form and Short-form
If there has ever been a consistent theme across top-performing content, it would be the magic of videos.
Videos have historically shown a higher engagement rate and are the most preferred tools for brand awareness by marketers. Businesses can create explainer videos, advertisements, and bite-sized clips that generate curiosity and interest in the brand. 
With platforms like Instagram Reels and TikTok, customers actively engage with short-form content. Especially with options like remixing. And this in turn can improve your reach.
Both long-form and short-form content can be used across Facebook, Twitter, and Instagram, making it a valuable investment for your social media content strategy.
Just incorporate high-quality design assets such as logos, templates, and other graphics. Utilize professional editing tools, or the help of a designer. And in no time, you can create captivating and engaging videos.
2) Audiograms 
If you find creating videos too intimidating or time-consuming, we have another option for you. Audiograms. By adding a layer of voice notes to your Instagram or Facebook posts, you can add a touch of personal connection and authenticity.
They are as engaging as videos but with less effort.
If you have a podcast or an interview to plug, audiograms work like a charm. They can work well for generating interest for your YouTube content as well. Just design a beautiful cover image and add your favorite audio from the video, and voila, your Audiogram is ready.
Aesthetically pleasing and great for generating interest – this type of content is a must for your feeds.
3) Memes 
Who does not know or love memes? We've all shared, saved, and interacted with memes across social media platforms. Like video, it is a universal form of content that works well everywhere.
If you are targeting the younger generation, topical memes can work wonders for your brand. A Consumer social media behavior study tells us that 13-35-year-olds share memes with their peers regularly. 
Memes allow you to jump on a trend or even create your own trend based on your creativity levels. All you need is a good design template and an idea.
And make sure that your branding on the meme is on point (e.g. add your logo and//or brand name), just in case it goes viral.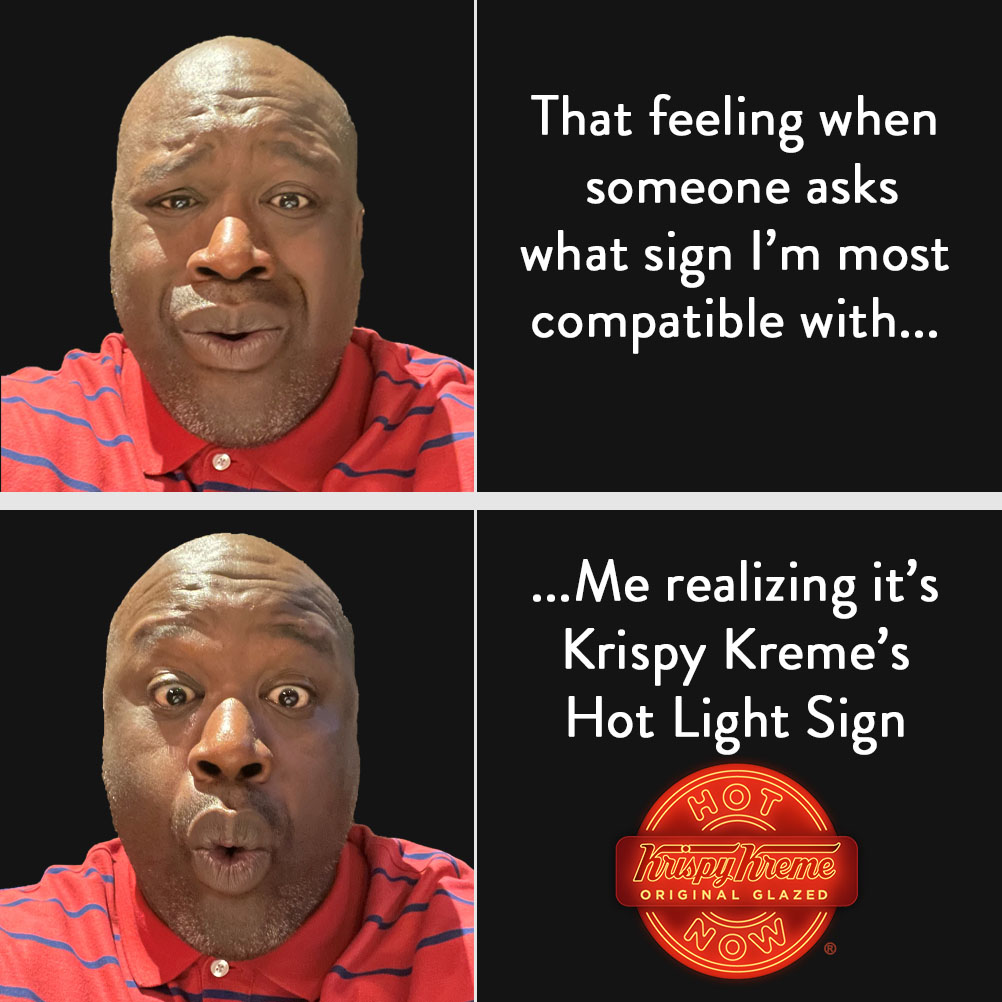 4) Brand/Product Updates 
One of the goals for your social media content strategy must be to improve brand awareness in the market. This can be achieved via sharing content like a news article mention, a new employee announcement, product launch campaigns, and other updates. Like brand updates, you can also post product-specific updates in the form of teasers, product launch videos, trailers, explainer videos, and advertisements.
By sharing all these updates, you keep your audience engaged in your story and make them a part of your journey. Social media content must humanize your brand for the average user. And it's got to interest them enough to click that follow button to see where your story leads.
Remember, as always, clean imaging, strong captioning, and the right tags can help you reach your target user faster. Brand updates work especially well on all social media platforms like Twitter, Instagram, Facebook, and LinkedIn.
5) Infographics 
Online attention span is decreasing day by day. And yet "customers love educational content", says Bella Ibrahim, Marketing Manager at Kerning Cultures, to Hubspot. So what's a marketer to do? 
Enter, infographics. Infographics are a great way to share educational content as they condense information into bite-sized content and still relay the facts clearly. For instance, if you have a blog post and want to share key points from it, an infographic is a great tool.
And you can always link it back to your original blog post on platforms like Facebook, Twitter, and LinkedIn and improve web traffic as well.
6) Animations and GIFs 
Fun content always engages, right? It's why animations and GIFs have continuously been popular types of content to share on social media. Animations, specifically, combine the creativity of videos and the fun elements of GIFs.
Not to forget, customers also share these animations and GIFs widely on social media platforms improving the reach of your page.
Sharing GIFs while trend-hopping and sharing brand updates on Facebook, Twitter, and Instagram stories can humanize your brand while connecting with your audience on a personal level.
7) Quotes 
The race is always to post engaging and shareable content across platforms on a consistent basis. But what do you do on a dry day when there is not much happening? How do you keep interactions with your audience going? You turn to a tried, tested and true social media post: an inspirational or interesting quote.
The quote can be related to your business, or your target audience. Or it can just be a generic quote. Keep the graphics sharp and your logo prominent. You can also include questions or brand updates in the caption to prompt your viewers to engage with the content.
8) Blogs 
Blogs might seem like an unusual choice for social media content. But, they work. Blog posts with clear captions and images can have a tremendous reach on platforms like Facebook and Twitter.
You can also repurpose the original blog images into an Instagram post and link the blog in your bio.
Blogs help establish your brand as a subject matter expert and define the brand voice in your market. They are a must-have in your social media content calendar.
9) Customer Feedback 
Building trust online for your brand can be challenging. And it can be tempting to only present perfectly polished content. But consumers love authenticity.
One way to show your real side to your followers is to share customer feedback. Share what your customers feel about your brand, with supporting images and videos. And you'll bring potential customers one step closer to making a purchase.
Aesthetically designed posts and videos with a human touch go a long way. From establishing brand image in the market on social media, to getting you more engagement than any campaign can.
10) Trending and Seasonal Posts 
Trend-hopping is a content strategy employed by all the brands on Social media – big and small. Sharing posts based on what's trending on a particular platform can improve your reach and make your posts visible to a wider audience.
Trending and topical posts also have a stronger engagement rate. For example, the phrase "wash your hands" has been used by major brands like Lego and KFC during the Coronavirus pandemic to show topical presence and improve brand awareness. 
Making seasonal greeting posts and sharing holiday-related messages can also help you connect with your audience. When you post about topics that resonate deeply with them, it gives you a chance to build a relationship that's more personal. 
11) Social Media Stories Feature 
It is not necessary to create permanent-form content alone as part of your Social media content strategy. Features like Fleets, LinkedIn Stories, Facebook Stories, and Instagram Stories are a gold-mine for increasing engagement rates.
Instagram tells us that 500 million users view Instagram Stories every day, and the number is the same for Facebook stories.m You can create behind-the-scenes content, product sneak-peek, polls, AMA sessions, and topical content on Stories to keep your users engaged.
Stories are a great tool to share content that may not make sense on your timeline but will still engage your audience.
For example, a chat with the founder via AMA, or a BTS of the baking process in a bakery, or fun polls are great content ideas for Stories. 
Start filling your feeds

If we have to sum it all up in one tip, it would be this: Social Media is very visual. Text works, but good design works better.
Good design can make the difference between an ordinary post and a top-performing post. So stop those scrolling thumbs and push them to Like/RT/Share with great graphic design.
Having a hard time finding the right designers? Explore Kimp's graphic design and video design subscriptions to get all the content you need to keep your feeds looking fresh.