6 Festive Packaging Design Ideas To Drive Up Holiday Sales
Retail sales shoot up during the holiday season. Both brick and mortar stores and ecommerce stores see an incredible high in their footfalls and traffic numbers during this time. But that also means that the competition in the market is extremely tough.
Everyone is launching, and promoting, products at competitive rates. And marketing their brand to no end.
In such a scenario, you have to hit the right note at every customer touchpoint to ensure the attention stays on you. For ecommerce stores and physical stores, this means working on everything right from displays to packaging. Since the gifting season means the packaging gets the most visibility, let's focus on that first.
Your product packaging is what meets the eye first when a customer reaches out for your product. Since the visual attraction accounts for a major part of why someone picks a product over the other, festive packaging design can make or break your game this holiday season.
By incorporating the festive vibes onto your packaging design, you can evoke the right emotions in customers. And form that all-important bond with them. The purchase then stops being a practical decision and gets rooted in the matters of the heart.
Such an important part of your holiday marketing efforts needs special attention. The more you know about it, the better right?
Exactly what we at Kimp thought when we decided to put together this blog on festive packaging design for your brand.
But before we dive into how you can transform your packaging design for the holiday season, let's take a look at the benefits of doing this.
Why do you need to add a festive touch to your packaging design?
You have a ton of holiday marketing campaigns lined up, both offline and online. Your holiday special discounts are ready to go and the store/website is all decked up in the festive vibe.
Is it really necessary to go the next step and extend these designs to the packaging too? How much of a difference does it truly make?
We are sure that some of these questions are rattling around in your mind too. So we did a little digging and guess what we found?
Incorporating festive designs onto your packaging has a multitude of benefits for your brand, both monetary and otherwise:
Increased brand awareness
When you do something special, the word spreads. People who are not part of your target audience group too start speaking of your new creative idea. And that eventually translates to a heightened brand awareness.
And add to that, when the whole world is celebrating the holiday season, anything along those lines gets attention.
So, a festive packaging design can easily turn into a very shareable or even viral post on the Internet. Take Starbucks for example. When they launched their signature Christmas cups, even people who never set foot in the coffee shop wanted one for themselves or at least checked it out. People all over the Internet shared the coffee cup images and made it a sensation. Now it is a staple that Starbucks has holiday cups every year.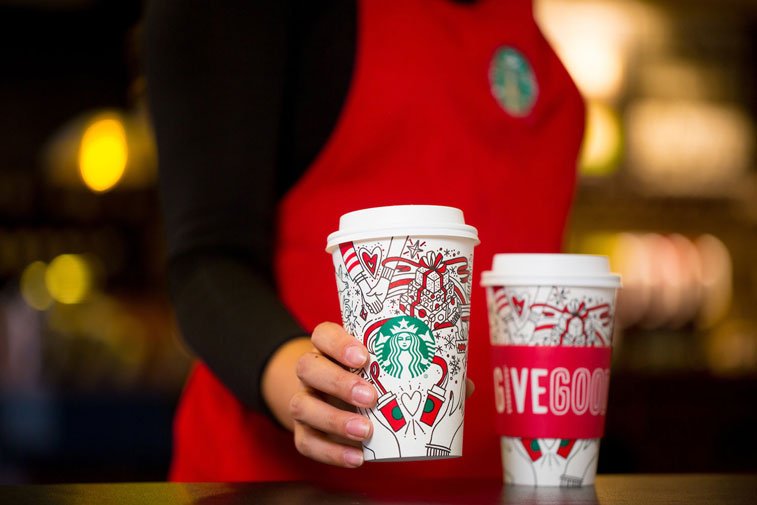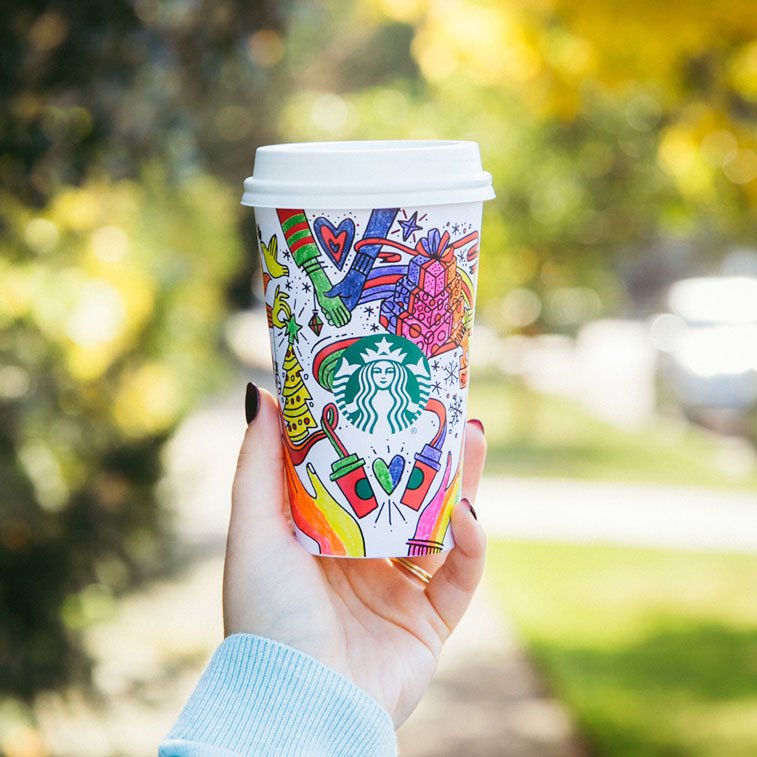 Drive holiday sales
Whatever added benefits come from holiday marketing campaigns like brand awareness, increased brand recall value, or goodwill, the main goal is always to drive holiday sales. With such high investments in marketing and launching discount campaigns, you need as much traffic and sales as you can get.
As many experts have found, premium packaging is highly preferred over regular economy packaging. When you put in thought in your packaging design, it improves your chances of closing a deal.
Additionally, people gravitate towards limited edition products more than the products available throughout the year. This is because of the FOMO it generates and the feeling of exclusivity it brings with it. So when you launch a product with a custom festive packaging that is only available in the holiday season, customers are more likely to scramble to get it.
Appeal to the gift giving audience
What retailers and businesses cannot afford to forget is that the holiday season is a gifting season. Most purchases in this season are meant as gifts. As the COVID-19 pandemic restricts travel and large gatherings, most customers prefer ordering gifts from ecommerce sites to send directly to their recipients. Even brick and mortar stores see an increase in gift wrapping requests.
A festive product packaging design effectively eliminates the need for additional gift wrapping. It also saves the gift recipient from unwrapping a plain brown box that usually turns up from an ecommerce purchase.
Unboxing has become a cultural experience and there is an unmatched joy in unwrapping a box that appears to be a gift. Your festive packaging design can restore this joy to your customers even without the additional gift wrapping exercise.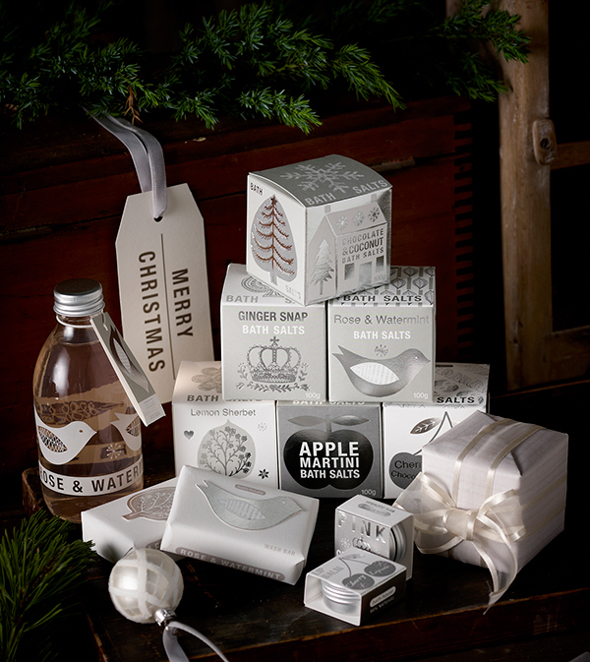 6 Festive Packaging Design ideas to drive up holiday sales
With so many benefits for your brand and customers too, festive packaging design definitely deserves all the attention you can give it. There are many ways to bring the joy and atmosphere of the holiday season to your packaging. It can truly get overwhelming to pick something that fits your brand and the holiday season too.
To make it easier for you, here is a list of the top festive packaging design ideas for you to explore this holiday season.
Let's dive right in.
1) Addition of Festive Colors
What do you think of when we say New Years' Eve? Silver and gold? Similarly, does Christmas bring the traditional colors of the season – Green, Red, and White to your mind? The visual value of these holidays is so high that we instinctively connect these colors to them. You do not need a Santa Claus image to tell you that something is a Christmas hamper. All you need can be as simple as a green box with a red bow.
So the simplest way to get a festive packaging design done for your brand is to bring in the colors of the season. When you do this, the challenge is to balance the festive visual identity with that of your brand.
In such cases, we recommend sticking to the brand's visual markers for the logo, markers, and other staple designs while the box/bag is completely in line with the festive season.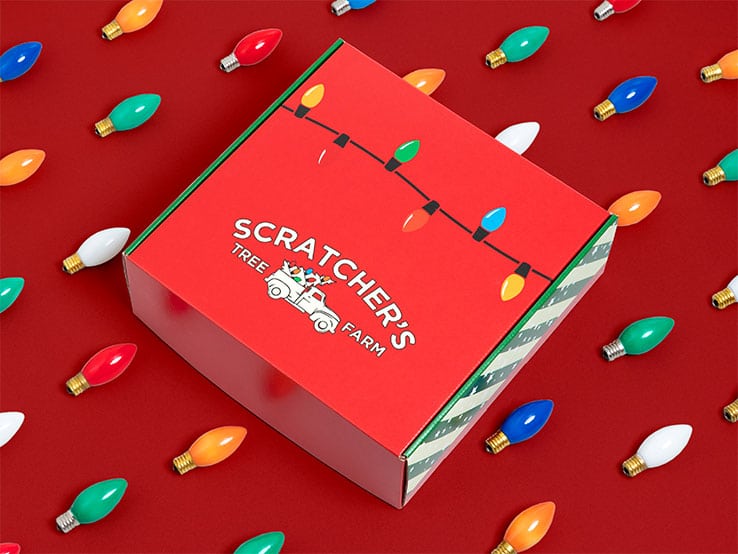 Kimp Tip: Before you finalize your festive packaging design, try a few mockups to understand the ideal logo placement, logo design, and the overall finished product. Sometimes, a B/W logo may work better or a transparent design may suit your goal best. Experiment to your heart's content before going to print.
Do you think such experiments might prove to be super expensive? Enter Kimp's unlimited graphic design subscription. Book a call now to speak to the team.
2) Stickers
It so happens that brands usually print their packaging in bulk for the whole year. And there is always a chance of surplus making festive packaging design a work of excess production. Given the concerns on waste and sustainable business practices, that is not always a good way to go.
But bringing festive vibes to your offerings is also important. The key is to establish a middle ground that makes everyone happy. The production team, marketing team, and the customers too. And that is stickers. Yes, stickers. Just a few sticker additions and your packaging is now officially holiday season ready.
Festive stickers such as Christmas bells, a wreath, Santa Claus, reindeers, New Years' lettering, and so on can completely transform your packaging. You can print these in small batches and avoid wastage too.
Kimp Tip: Stickers can make your packaging designs incredibly fun. But the best way to ensure that quality is always the highest is to convey the printing medium to your design team in the briefing stage itself. This way the color selection and designing will be perfect.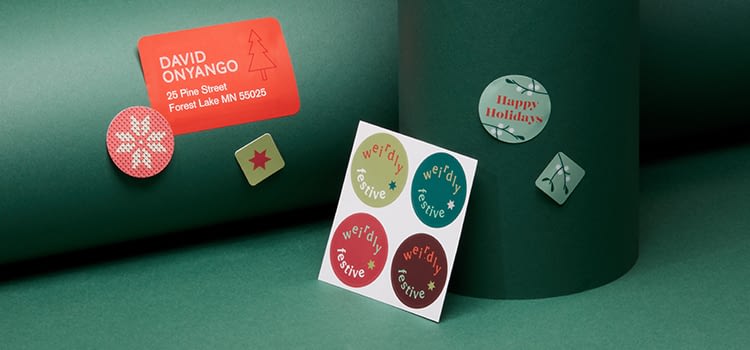 3) Holiday-themed labels
Another packaging idea that does not require you to create packaging for your brand from scratch is the addition of holiday themed labels. These labels can feature images, artwork, or custom illustrations that celebrate the festival you wish to highlight.
Holiday-themed labels usually carry scenes from Christmas celebrations, Thanksgiving dinners, Hanukkah traditions, and icons that signify the New Year. You can personalize the labels with your brand's logo, name, or mascot if applicable.
A touch of handwritten fonts specially designed to suit the holiday season can further enhance the value of these labels. If done well, your customers will cherish these labels for years to come.
4) Choose bling this holiday season
Any other time of the year, this may feel like overkill. But we all know that is the best choice of all the styles for holiday season packaging design. In most countries as soon as November comes in, so do the Christmas lights. And they are a common sight even after the New Year is here in many places.
Not to mention that customers associate gold, silver, sparkles, and glitter all with happiness. That can play well for you when you want to attract customers with your new line of festive packaging. Trust us, when you post the blingy packaging design on social media as part of your holiday marketing, orders will start ringing in.
It is very easy to go overboard in this particular festive packaging design idea. But you have to allow your brand to shine too. Striking a balance is key to ensure you grow your brand too in this holiday season.
Kimp Tip: You can choose transforming the box in the color tones we suggested above and keeping the packaging design understated in holiday colors too. As long as the feeling is festive, you are on the right path.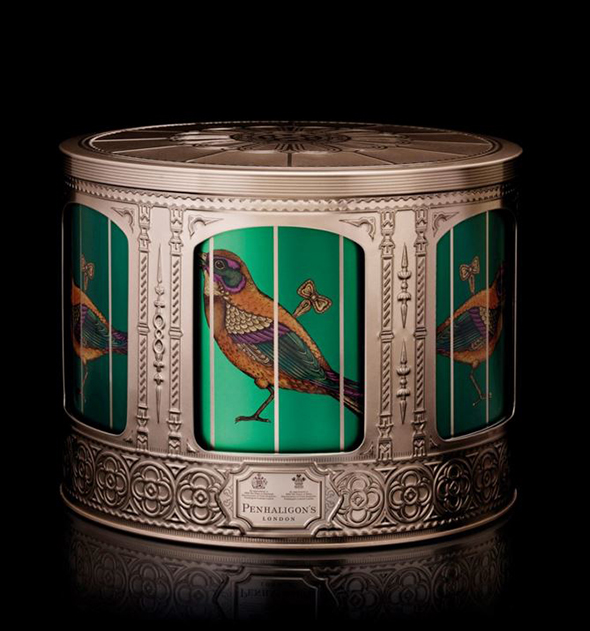 Need some help with your designs? Work with the Kimp Graphics team for the best packaging design ideas that champion your brand's visual identity even with the holiday bling.
5) Embossed design on the package
Embossing in packaging brings in interest the same way 3D spikes our attention more than anything 2D art can show us. Embossing is an age-old technique where you print a pattern on the packaging paper or box instead of printing it. This brings in textures that customers can experience visually and physically when they unbox a product.
Most holiday patterns are delicate and become beautiful by repetition. For example, a Christmas bell or a snowflake pattern will have a bigger impact in emboss than via print. You can also emboss your brand name, logo, and other branding details onto the package.
If you are looking to signify luxury, attention to detail, and sophistication to your customers in this holiday season, embossed designs are a great choice.
Kimp Tip: Designing an emboss pattern can be complicated. It has to be intricate enough to do justice to the medium but having too many colors can make the process very expensive. You also have to pay attention to the design on the underlying package surface so that the overall design works.

Need a hand with your designs? Work with the Kimp Graphics team to access a team of talented designers to bring your visions to life.
6) Nostalgia invoking vintage designs
It is the most favorite pastime of a majority of people to sit around and talk about the old days. Nostalgia is the strongest emotion of all and it is at its peak during the holiday season. Traditions evolve as generations change but the people who grew up with certain images always have a fondness for it. That is why vintage has such high market value.
If your festive packaging design can bring that same emotion, it will surely drive a lot of sales for you. But the key is to understand if vintage is something that aligns with your target audience and brand. 
For example, if you deal with products that make ideal gifts for people who grew up in the 90s, you can explore Pop Art designs or color schemes popular in that era. Or for products for people in their golden days, an image of vintage Santa Claus as you see below may do the trick.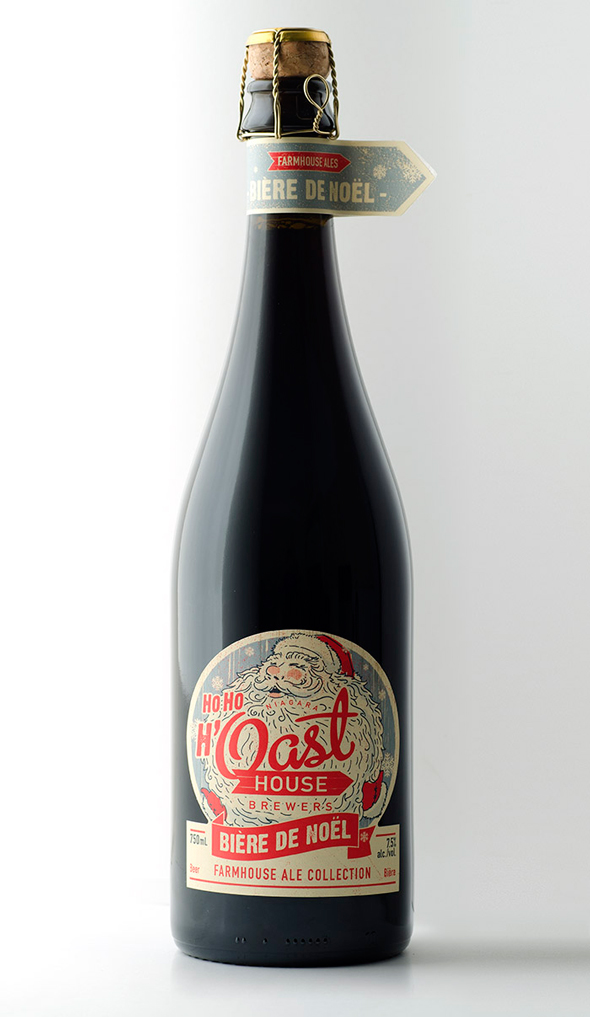 Kimp Tip: When you venture out into the world of vintage designs, it is important to get the color scheme, font, imagery, and design style perfectly right. That is how your festive packaging design will be at its peak effectiveness.
Create outstanding Festive Packaging Designs with Kimp
Festive packaging is complicated and you need it to vary as per the printing medium, design of the box, and your brand's visual identity too. It is important to understand that it takes a skilled team to deliver your vision onto paper.
And getting your festive packaging design done right takes a lot of iterations and experimentation. That is why our clients are happy that they have the Kimp Graphics' unlimited graphic design service subscription. 
With unlimited design requests, revisions, user access, and a horde of design services included in a single subscription, holiday marketing becomes a breeze.
Sign up for the free trial today to experience the benefits for yourself!