12 Design Ideas For Event Marketing From Expo 2020 Dubai
Hosting an event is a marathon in itself. Even under the best of circumstances and the smallest scale possible, event management is hard for anyone. Now imagine if the stakes are about a million times higher and the entire world has its eyes on you while you plan it out. Daunting, right? 
Yet, those are the exact circumstances of Expo 2020 Dubai. Add the COVID-19 pandemic that pushed the Expo by a year, and you have a mountainous challenge.
But the Expo 2020 Dubai, which kicked off on 30th September 2020, is already the talk of the town. The UAE organizing committees have planned it splendidly. But what stood out for us is honestly the branding and marketing efforts.
World Expos are always an opportunity to go big, and the team handling Dubai Expo 2020 seems to have completely understood that.
Now, while you may not be organizing World Expos there is a lot to learn about event marketing from the Expo 2020 Dubai.
That is why Kimp is bringing you a breakdown of designs inspired by the Expo 2020 Dubai marketing campaign. Check 'em out and think about how you can incorporate some of the ideas behind them in your own designs!
Expo 2020 Dubai – UAE's Biggest Global Event
The UAE Economy, especially the Dubai economy, has been undergoing a rapid transformation over the last couple of decades. The government's efforts have been constantly focused on diversifying the nation's economy from an oil-reliant economy.
When the Paris 2013 summit decided the venue of the Expo 2020 to be Dubai, the UAE government seized this opportunity like nothing else.
An event 8-years into the making has 189 countries in attendance with individual pavilions and multiple branded partners to showcase their products. This event is a pivotal part of the UAE's efforts to seek investments in manufacturing, real estate, and other non-petroleum-related sectors.
Expo 2020 Dubai – A Branding and Marketing Marvel
Given the extreme significance of this event for the world and the UAE specifically, we can understand why the marketing efforts went live close to 7 years ago. Yes, 7 years ago was when the first video on the Expo 2020 Dubai's YouTube channel was published.
Talk about long-term marketing, right?
As all effective marketing campaigns should, the Expo 2020 Dubai team began with branding before diving into promotion and marketing campaigns.
Branding an event is always important because attendees and the audience need a visual representation and a tangible image to relate and connect with the event.
Today, Expo 2020 Dubai is everywhere – both on digital and physical platforms. Everyone knows the Expo's themes, its brand identity, and everything there is to know about this 6-month long event. And the best part is there is not a single channel that the team has left unexplored.
From the following examples, you will see that the Expo offers up a master class in omnichannel marketing.
So what does the Expo 2020 Dubai brand stand for? How did they market the event for close to a decade without losing momentum?
All that and more in the next section. Read on. 
12 Design Ideas For Event Marketing From Expo 2020 Dubai
We live in a world where the medium is as important as the message. In other words, marketing mediums and channels decide the success of the content they feature. Marketers across the world believe that content distribution is way more important than content creation. And distribution becomes even more effective when the medium turns visual.
So Kimp is bringing you an analysis of Expo 2020 Dubai's branding and marketing strategies through the lens of marketing design.
In it we hope you'll find inspiration for your next event in the making.
So, with no further ado, let's dive right into it.
1) Brand Identity Design 
Expo 2020 Dubai has aced branding and visual identity design in all respects. The UAE is a land of the desert and has a rich heritage. Drawing from this, the logo comes from an ancient ring found in a 4000-year-old archeological site in the UAE desert. 
The Expo 2020 Dubai logo also has multilingual versions, bespoke fonts, and protected font styling to ensure branding consistency across mediums.
Kimp Tip: Did you know that Expo 2020 Dubai has released a detailed brand style guideline that all advertisers and partners must follow? A style guide can help you achieve branding consistency and avoid misrepresentation of your brand, especially in events with multiple partners involved.
Above is Expo 2020 Dubai's logo reveal on its YouTube channel.
2) Website design 
A brand without a dedicated website is incomplete, and this holds for an event as well. A website is a one-stop-shop where your target audience can access all the information about the event, book tickets, and learn all the latest updates.
This website has to be completely in line with your brand identity. When you open the Expo 2020 Dubai website, the first image you see is the complete epitome of the experience the Expo offers.
Right from the logo placement, to the supplementary event pages, to the partner information, the team has designed it in a completely organized manner. One which makes it easy to navigate and get all the info you need to have a great experience.
Kimp Tip: What is the most impressive about Expo 2020 Dubai's website is that every page has high-quality graphic images but suffers no loading or speed issues. This means the design team has optimized it well.
With a Kimp Graphics subscription too, you get high-quality images that are optimized for a smooth user experience of your website. Talk to the team now to know more about the plans. 
3) Teasers and Trailers
How can any event marketing be complete without buzz creation? The more you talk about your event, the more you hype it, the more you sell. This is a well-known fact. In this age of information, you have to bombard your audience about your event, without making them feel bombarded, to stay on their radar.
Guess who understood this right from the beginning? That's right, the Expo 2020 Dubai team. All their social media platforms carried video teasers, cinematically shot, and edited trailers for the event, with sneak peeks to generate curiosity.
Video content always spreads like wildfire, and the Internet loves trailers. So this was a match made in heaven. The team also posts countdown videos consistently similar to the trailers we see. 
Above is the Expo 2020 Dubai Trailer.
Kimp Tip: Editing, text overlays, and animations can elevate your teasers and trailers' video content in event marketing to new heights. They also help optimize the video for mute play, as advised by the Facebook insights team. 
So don't worry that the teaser production cost might be too high.
Just subscribe to the Kimp Video plan to transform your raw footage into highly engaging and awe-inspiring videos.
4) Launch social media pages
Social media can help you reach over a billion people across the many platforms that we have today. So, for a successful event marketing campaign for awareness and sales, you must be present on all the platforms your audience loves to use, and post consistently.
But before all of that, you must set up these pages properly so that when your target audience reaches them, they have a reason to stay. So ensure you have:
Professionally designed display pictures
Updated cover images for the Event to use on LinkedIn, Twitter, and Facebook 
Social media content templates, logos, and other branding elements handy
YouTube channel trailer setup for your YouTube channel
Dubai Expo 2020 has all of this and more. The event has truly aced the omnichannel presence and content repurposing. Every content piece reaches the social media world seamlessly and with no discrepancy.
5) Animated Videos 
Video marketing is gold. You can reach more people, improve your engagement rate, and entertain the audience with videos seamlessly. Video is also one of the most shared content types on the Internet. Your content is also more effective for many other reasons in this format. But not every event company has the budget to constantly shoot, edit, and produce videos.
Take a leaf out of the Expo 2020 Dubai's playbook and opt for animated/designed/illustrated videos. These videos are as engaging as the ones you shoot but definitely cheaper and easier to produce. 
All you need is a design team like Kimp Video that handles all your video design requests at a flat monthly fee and no additional charges.
Above is an entertaining and informative Animated Video from Expo 2020 Dubai. 
6) Multilingual Ad designs 
Are you holding an event that has local roots but also a global audience? Do you struggle to create content for both these individual groups? Expo 2020 Dubai had the same dilemma. The UAE clientele is proud of its heritage and would obviously respond better to content in its native tongue. But the Expo 2020 Dubai also has partners, dignitaries, and audiences worldwide.
The solution? Bilingual content and advertisements that cater to both these audience groups without crowding or complicating the content. It is a brilliant move that worked well for the Expo 2020 Dubai team.
Above are the English and Emirati versions of the same video. 
Are you worried that creating multiple videos will take a toll on your budget? Try the Kimp Video plan that offers unlimited video design services at a flat monthly fee. 
7) Short-form video content 
Reducing attention spans, busy lives, obsession with trends, and a push from the social media platforms have made short-form video content insanely popular. An event planning company cannot miss out on the great engagement numbers that come from this content form.
Expo 2020 Dubai definitely cannot. And that is why they have the event ambassadors featuring in some very engaging and attractive Instagram Reels on their page.
If you have an event coming up, improve your social media page reach via Instagram Reels, Tik Tok videos, and short-form video content on other platforms too.
PS: Do you know what video repurposing is? That's when you take your video content and resize and optimize it to post in any places as you'd like. That is what the Expo 2020 Dubai team does. Learn more about Instagram Reels and Video repurposing via our blog section. 
8) Instagram Story Designs 
Instagram Stories have a really high reach. They appear at the top of the Instagram Feed, and studies show that most people tap on stories more than they engage with what's on their timeline. AND these clicks also improve your reach and push your page forward into the explore section.
But what to post on Stories for an event? Well, you can always share the same updates and content you have on the feed to bring viewers to them. But, if you want to be like Expo 2020 Dubai, you can get more creative.
Their Instagram handles have polls, informative posts on directions, tickets, and event info, event countdown, partner info, and so much more. And these are just some of their highlights.
So the sky is the limit for Instagram Stories for event marketing.
9) Merchandise Design 
Who doesn't love goodie bags? And when you have official merchandise for the event, the goodie bags become marketing material. You can also use them to promote awareness for the event, bring a sense of commitment to the attendees, and give a tangible element to your brand identity.
Expo 2020 Dubai launched official merchandise for the event, long before the start date. This excited customers and gave them something to connect with the event. The UAE and other government officials of the world also wore the bands launched to signify their alliance with the event.
Kimp Graphics handles all merchandise design, branding, and visual identity, along with social media designs under a single design subscription. Just sign up and you'll be matched with a dedicated design team that will tackle all of your brand's designs. Talk to the team today to learn more! 
10) Mascot Design 
Ever visited fairs and expos and been greeted by a mascot at the entrance? It made the entire experience special. That is the power of Mascots. Every brand needs a face that people can remember.
Expo 2020 Dubai has event mascots and pavilion mascots. These mascots help customers navigate through the plethora of information available and feature heavily in all marketing materials.
Kimp Tip: A custom illustrated mascot that represents your brand and the event in the best way can enhance the experience immensely for your audience. It makes the process more personable and helps you forge connections with them instantly. 
Kimp Graphics can help you with mascot design under our unlimited graphic design plan. Check out the pricing here and sign up for the free trial today!
11) Infographic Design 
There is so much information to share for events. Imagine the scale of information that came out from the Expo 2020 Dubai team. But sharing the information is just not enough, you have to make it easy to access and understand for the masses so that it truly reaches them.
And that is why the team opted for Infographics to share event information. Infographics are the perfect marriage between text and visuals while breaking down complex details into bite-sized content.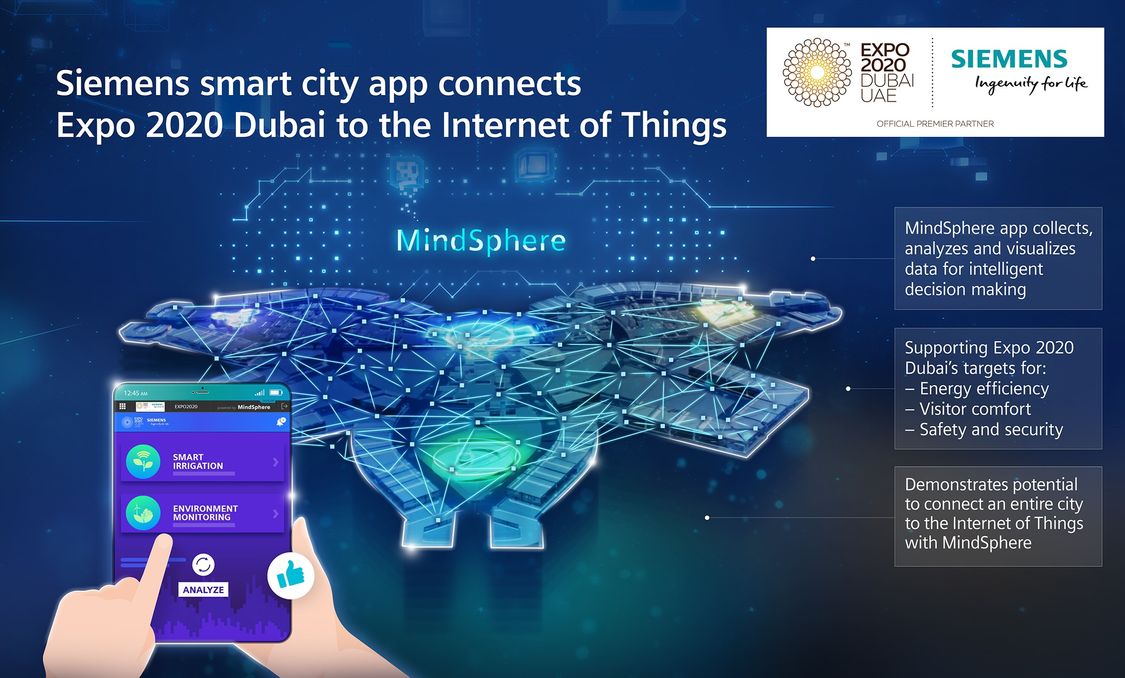 Kimp Tip: Infographics can help you present any information in an engaging but informative way. Choose a design team that can promote your brand's visual identity via the infographic, too. Or just sign up for the Kimp Graphics subscription. 
12) Local Installations 
Last but definitely not least, we come to physical marketing materials. While the approach and appeal for the Expo 2020 Dubai are global, nobody can deny that it is important for the event to be publicized locally as well. And trust us, the event committee did not neglect this at all.
Right from billboards across the city to banners near the event, and even a local art installation of the Logomark of the Expo, the team did it all. 
These local marketing elements and installations help improve brand awareness and create an ever-pervading presence for the Expo in the city. Wherever you go, it is all about Expo 2020 Dubai.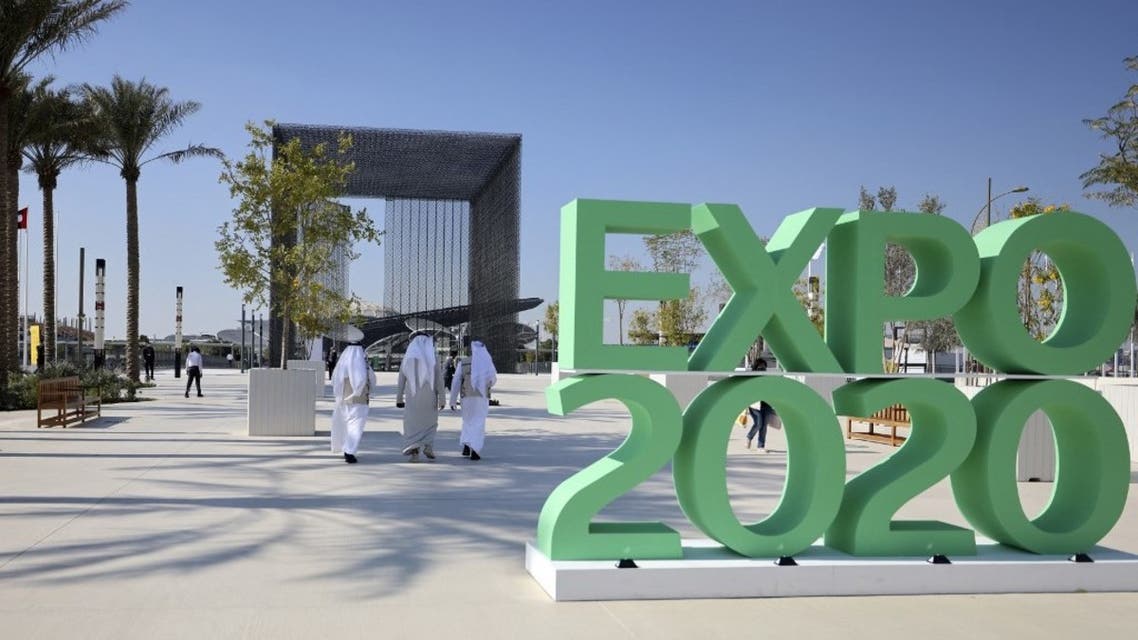 Step up your Event Marketing with Kimp
Are you inspired by all the designs from the Expo 2020 Dubai team? Do you want to implement them for your events too? Well, good news. The Kimp team is happy to assist you in this.
With our unlimited design service subscriptions for graphic design (Kimp Graphics) and video design (Kimp Video), you have everything you will ever need. Unlimited design requests, and revisions, across a ton of design categories.
Sign up for the free trial today and get started on your event marketing campaigns today!