How To Design Effective Outdoor Advertising
Effective outdoor advertising is everywhere. Billboards that you pass on your way to work, signage that tells you where the supermarket entrance is, the digital displays that tell you what flight is leaving the airport, are just a few examples. From billboards, to outdoor ads to transit ads and more, the options that you have for outdoor advertising can seem like a lot to choose from.
However, you can narrow them down when you consider the particular goals of your campaigns. And across the board, the components of great outdoor advertising can be similar. So what makes for effective outdoor advertising? And which formats are the best for your brand, to get you a higher ROI?
In this blog, we are going to be looking at the different formats of outdoor advertising, why they work and some tips that you will find helpful, if you decide to use any of them in your campaigns.
All about billboards
Want to make sure that your outdoor advertising is seen by tons of people? Great. Then billboards are an option that you just must think about. Yes, sometimes, these can be a bit expensive, but they can really pay off when done right. So here are some of the main factors that you need to be thinking about when you take on this type of effective outdoor advertising.
Make sure that you are telling a story
For any billboard to be successful, you should be able to share your story through it. But you've got to do this really fast. People will be passing the billboard in a matter of seconds. Unless they are stuck in traffic. Most billboard designs will have some impactful imagery and text. But not everyone will pass by at a speed that allows them to read the text. So try and convey your message with as little text as possible, and more with the images and elements in your design.
Impact and simplicity
Speaking of impact and making that lasting impression in just a couple of seconds, keep your billboard design as simple as possible. This will allow people to clearly understand what your brand about. And will help you maximize the number of viewers. Make use of bold fonts in large sizes and pair them with colors that make them easy to read. Avoid any fonts that are scripts and appear narrow. Choose your design colors based on where your billboard will be placed. For instance, if the billboard will be in a rural area, make sure that there are no green, blue and brown shades involved. Keep it bright and bold.
Location is everything
The most effective outdoor advertising, is strategically placed. This means taking advantage of various nuances associated with the location (e.g. nicknames, iconic sites and sports teams). This will immediately make an impression and convey meaning more easily.
Memorability is a must
Because of the nature of outdoor advertising, you have to make sure that it will stand out among all the visuals in the area. This is why we have been stressing uniqueness and conveying a clear message. This includes a strong call to action. Try appealing to emotions with your CTA – humor, empathy, anger, cleverness, or sometimes even patriotism and pride can make an impact.
But should you actually invest in a billboard? Let's let the numbers speak
To start off with, Americans alone say that they make the majority of their purchasing decisions while they are in the car! And 71% consciously look at billboards while they are driving. Amongst those that notice billboards, 28% take note of the URL on it. Considering all this, it's no wonder 6% of the global ad spending is dedicated to outdoor advertising!
Types of billboard signage that you can choose from
Static billboards
These happen to be fixed and resemble massive posters that are installed on stationary structures. You will see these almost every day as you are driving to and from work. The issue with these types of billboards is that you have to be really careful when you choose their location. It will not be easy for you to change the location of these if your ad is not performing well. So based on your brand and your audience, as we discussed above, you need to be rather prudent about the location.
Mobile billboards
These are much smaller when compared to static billboards and are usually installed on structures that move. You will be able to see them commonly near cafe entrances, travel agent offices, and beauty salons for example. They are aimed at passers-by and stop people in their tracks – or at least slow them down long enough to consider your offer.
Digital billboards
This is the most technologically innovative type of billboard and will feature a large video screen. These dynamic ads will help you get your audience's attention. But the downside to this is that they are extremely expensive and you may be able to afford this only if you are a large scale business.
Street Furniture and what you should know about it
Now, let's talk about street furniture. This particular type of effective outdoor advertising will give companies a great way to get the message that they want to deliver to passengers, pedestrians and motorists. Some of the mediums that you could use to this end would be shelters and benches, public information booths as well as kiosks where you get newspapers from. The biggest thing to factor in here, would be the research. Reearch will help you figure out which furniture your target audience notices.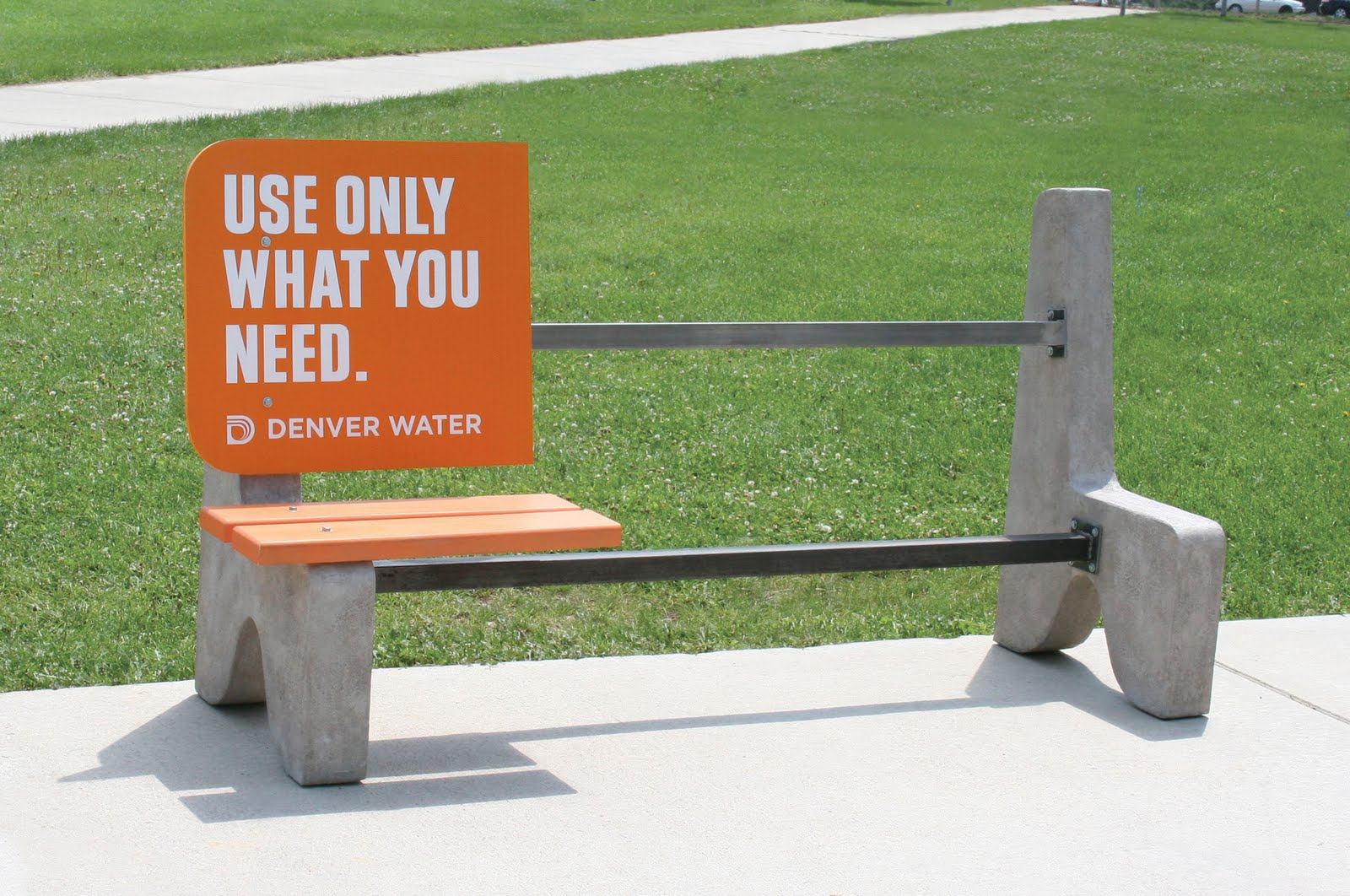 Location
First, drive a round a bit to figure out the areas in which you would like the advertising to appear. You should also take note of the names of streets, the zip codes and the localities where your target market is and where the right kind of street furniture is available.
Get help from an advertising agency
Another step that you should take would be to speak with a local advertising agency so that you can secure the space that you need for this kind of advertising. Many cities will have contracts with these and other such outdoor advertising agencies.
How bold and large should your ad be?
You should certainly design your ad to be bold enough and large enough that it will be able to grab the attention of the people who are driving or walking in the area. Based on how much you can afford to spend, you will be able to have just a poster or two put up. Or you could even do a complete wraparound advertisement that will cover an entire bus shelter. If you need help with the design, try the ad agency that you consulted to get the space. Or you can try out Kimp for a budget-friendly design alternative.
How can you add interactivity?
You can add interactivity to your ad by including a call to action for people to text a phrase to a particular text code. You can also turn your ads into listening posts if your placement will allow it. Listening posts allow passersby to plug in headphones to hear pre recorded content.
Why does street furniture advertising work?
Static as well as digitized street furniture will help you reach your target market at their eye level. Most consumers – about 70% – will spend time outside their home. Street furniture can offer you advertising opportunities to engage them in highly populated urban locations.
Transit advertising and how to do it right
If you want to reach pretty much everybody through your advertising, where can you place it? We say that you try transit advertising on for size. These serve as moving billboards or billboards on wheels that will reach audiences of all ages as well as backgrounds and incomes. As this can be quite pricey you can also consider the cost-effective alternative of car wraps.
What are the benefits of transit advertising?
It's hard to ignore this kind of advertising
It reaches pretty much everybody
The kind of large and colorful designs that they employ grab attention
Exclusivity in the space where the ad is displayed
There are a range of different locations and ad sizes that can be explored
Types of transit advertising
King and queen signs are placed on the sides of transit vehicles. They will be the largest transit signs that you can see.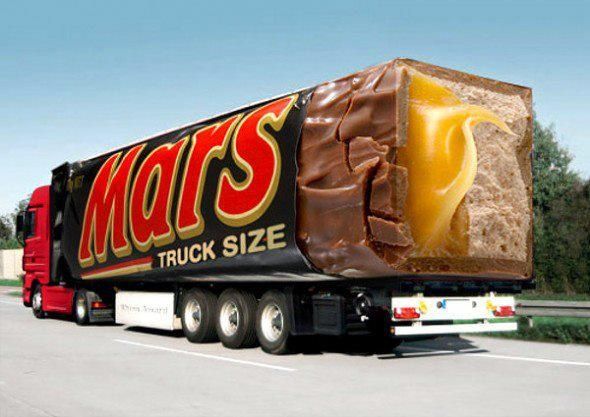 Tail signs are placed on the rear of transit vehicles. If your audience is caught behind a bus in a traffic jam rest assured, they will remember your ad.
Interior cards are much smaller and will only be spotted by riders. They will usually line the tops of the bus or train windows and will always include some kind of sign that is located on the divider behind the driver.
Car wraps can help you reach audiences in a broad area. And they come in many different varieties, ranging from partial to complete wraps. This offers you the ability to pick an option that will fit your budget. We have spoken about car wraps and how to design them on our blog before. Have a look if want to explore this idea further!
Exterior signage for brick and mortar stores
We can divide outdoor signage for brick and mortar businesses into five categories. These categories are informational, wayfinding, holiday, promotional and simple logo displays. Each of these has its own purpose and each one of them is not too difficult to create. They all also contribute in bringing sales to your business in a unique way.
Informational signs:
These provide customers with your brand messaging and your contact information. They will also tell people of the hours that you are open for business. These types of signage will help save the time of in-store staff as they can get really busy, and will also help customers know how they can reach you conveniently.
Wayfinding signs:
These show people the way in terms of pointing to entryways. They will also let customers know where the store is located. Because these lead customers into your store, your staff will not have to worry about providing directions to customers.
Promotional signage:
Located outside your store and in the surrounding area, promotional signage allows you to inform potential and current customers about the discounts, sales, and any special events that they can come and enjoy at your store.
Holiday signage:
These are a great way to make sure that your customers are aware of the sales, events and other things that are happening at your store. You can also provide customers with some incentives in these signs like letting them know that you can offer gift wrapping for free and the like. Place holiday signage in your windows or just outside your storefront.
Simple logo signs:
Logo signage allows you to amplify brand awareness and help customers find your business. Especially in the case of any customers who have only ordered from you online. This kind of signage will help them identify the store in person.
Why is outdoor advertising important?
Effective outdoor advertising can be an important part of your marketing. There is no doubt about that. But why is it so important? Because it grabs and demands the attention of potential customers. Based on the type of advertising, and your business type, it can also be cost-effective. And it may help you reach a much wider audience and bring in more sales. Just be sure to take your budget into consideration and work with a skilled ad agency and designer to get the best results!