Design Inspiration: 11 Of The Best & Worst Brand Mascots
What do you think of when we say McDonald's? The burgers, the fries, or the affordable prices? Maybe, but we can definitely bet on you thinking of the golden arches and the smiling face of Ronald McDonald.
Love them or hate them, you cannot discount the value of brand mascots.
They are honestly the best thing a brand can do to improve brand awareness and make a brand a household name. 
People remember faces more than names and brand mascots are the best opportunity to circumvent this problem. Not every brand carries the face of their founder or CEO. But they can easily incorporate a brand mascot. 
But designing a brand mascot is not an easy job. It can take a lot of time and numerous iterations before you achieve the result you are looking for.
If you are wondering if the hassle of designing a brand mascot is worth it, here is a little tidbit for you.  Research tells us that having a brand mascot can increase profits and form an emotional connection with customers. Add to that, long-term campaigns are more successful with brand mascots. 
So in today's blog we're going to break down some of the best and worst mascots so you can get insights on how to create one that works for your brand.
Designing A Great Brand Mascots
A brand mascot has very specific roles to play for a brand. And when the mascot can fulfill those roles and find acceptance amongst a target audience, it is safe to say it is a good brand mascot. However creative and well-designed your mascot is, if it fails to connect with the audience, it can't be a good brand mascot.
So how do you ensure that the brand mascot finds acceptance in the audience via design? We have some pointers that can make that easier for you.
1. Be audience-friendly
Like we said, the brand mascot's #1 role is to make your brand connect with the audience. Likability is a hard thing to design but most graphic designers and marketers come close in this day and age. Every audience group has an affinity for some pop culture references, design styles, colors and so on. By leveraging these design elements, you can improve the chances of your brand mascot being likable by a lot.
2. Embody the brand personality 
Customers expect transparency above all from brands today. The expectations you set in your marketing communications is what they expect from you via products and customer service too. And brand mascots set a majority of those expectations in terms of brand personality, product nature, and service guarantees. So clear the gaps and ensure the brand mascot you deliver embodies your brand perfectly.
3. Use the right colors 
Beyond using the colors that appeal to your target audience, color can do a lot for you. Per the rules of color psychology, customers feel specific emotions when they interact with certain colors. Like red can create a sense of adventure, anger, or fun while yellow can be a sign of happiness and joy. So include colors that mean well for your brand in the long run.
4. Pick the right type of mascot 
Yes, this may feel like a subjective notion but the character you pick to be your brand mascot matters a lot too. If it already exists in nature, then people already associate it with certain characteristics. Check if those characteristics work in your favor and if you truly feel that the character will connect well with your audience.
Sometimes, the best examples and learnings come from visual cues. So with no further ado, let's get into Kimp's analysis of the best and the worst brand mascots. 
11 of the Best and Worst Brand Mascots
We know designing is hard work and that hits and misses are a part of the game. So we mean no disrespect to anyone while evaluating some of the most popular brand mascots around the world.
As brand managers and marketers looking to grow your market with a brand mascot, we hope this blog serves as a guide of the Dos and Don'ts.
And with that, it is time to dive right in.
1. Kinder Pingui
Kinder Pingui is a delicious chocolate snack popular around most parts of the world. Chocolate mascots are tricky as M&M has time and again discovered. They have to appeal across generations making the brand mascot design a hard challenge.
But Kinder Pingui managed to get it perfectly right. What do you think when we speak of chocolate? Happiness and joy? Well how about a happy-go-lucky, cute penguin?
This mascot design aced the character choice and the connection with the product/brand too. Everyone loves penguins and now by extension, they love Kinder Pingui too.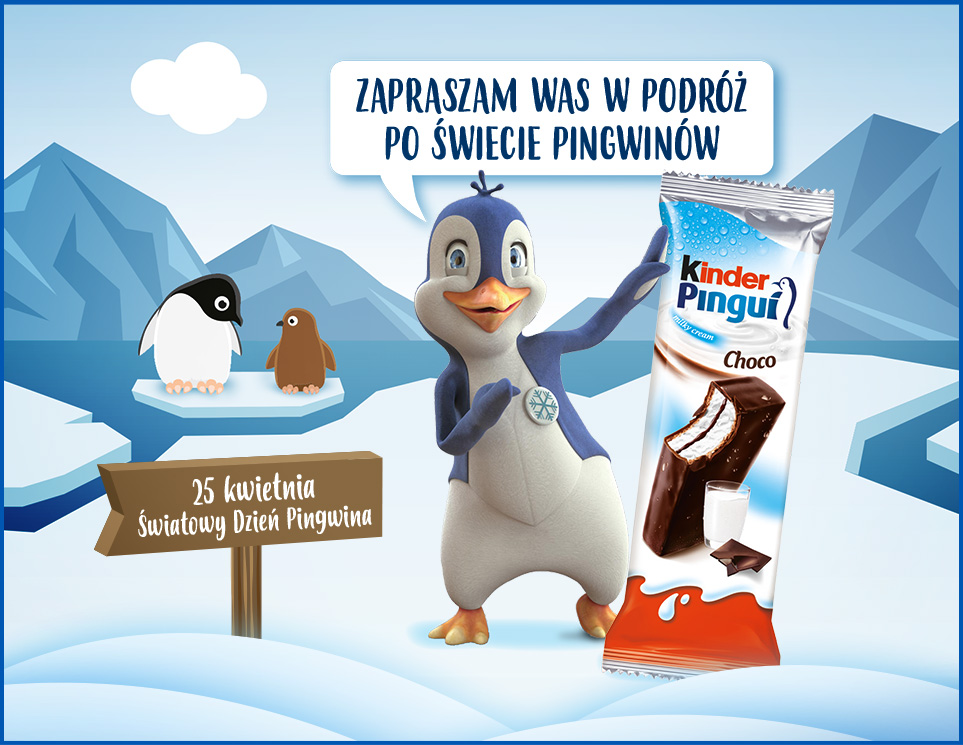 2. Duracell's Bunny 
This brand mascot is immortal, isn't he? The infamous ads most of us grew up with, still run in our heads when we think of batteries. Chances are when you see or hear "Duracell" you get the visual of a pink bunny racing along with the help of duracell batteries. The pink color may seem like an odd choice, but that makes it all the more effective in that it stands out and doesn't blend in too much. And the issue of brand awareness is solved as the bunny dons the Duracell suit (golden and black) in every advertisement.
Again an excellent choice with the character pick. Bunnies are known for their speed and this fact is drilled into everyone from a young age.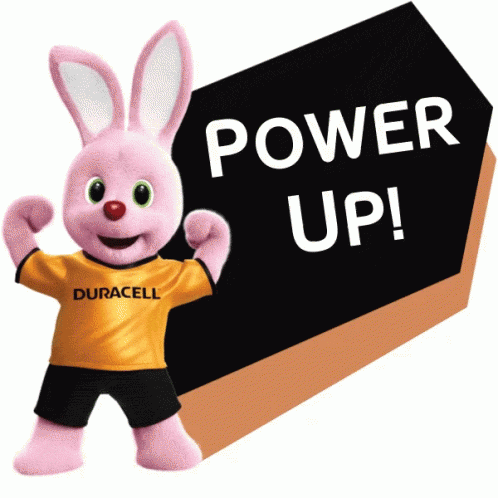 3. Pillsbury Doughboy
Again someone we have all seen gracing our TV screens. The OG sous-chef and the dough master. Yes, we are speaking about the Pillsbury doughboy. Would you believe us if we told you that the doughboy campaign has been in effect since 1965 and the character has more or less stayed the same?!
That is what happens when you get it right the first time. Originally meant for Pillsbury's refrigerated dough products, he is now a de facto mascot in all their products. Interestingly, the Doughboy even has a toy collection styled after him and his family. See how deep the love for this brand mascot runs?!
The Doughboy has a very simple design. A chef's hat, a scarf, and rosy cheeks to make him likable for everyone. While he is mostly white, on account of being made of dough, the brand's blue color pops in its use on his hat and in his eyes.
These simple colors may also be the reason why Pillsbury has stuck to the same mascot for over 50 years now. 
4. The Target Dog 
This may be one of the weirdest choices for a brand mascot but we love the design and messaging, so let's talk about it. The target dog or the Bullseye mascot is the store's official brand mascot. It is a bull terrier with a bullseye painted on one of his eyes.
We think it is the fact that the mascot is a dog that it's immensely popular. The brand's messaging and the play on the brand name Target is obvious. But those clever choices aside, the brand really hit the bullseye when they decided to choose such a cute, and universally loved mascot.
You can see this dog on every marketing piece from Target – TVCs, posters, flyers, and official documents too.
5. The Kool Aid Man
Beverage brands usually have very interesting and cool brand mascots. But what happens when the brand has the word cool (Kool) in the name itself? The result is of course an uber cool brand mascot like the Kool Aid Man. Really, there is no other word to describe this popular brand mascot.
This brand mascot is a perfect personification of the drink with the pitcher and the apt colors. It really hits the jackpot for the brand's visual identity and awareness campaigns. While the brand has updated the look over the decades, the updates have been subtle changes that only improved the mascot's appeal to its target audience.
The colors red, blue, and yellow from the original design were the perfect choice to show that the beverage stood for fun, happiness, and mass appeal. 
6. Honda's Mr. Opportunity 
Sometimes brand mascots that we create with the best intentions don't sit well with the audience. It is no one's mistake but brands must be willing to pull the plug if the chemistry is not there from the beginning. Honda's Mr. Opportunity is a classic example of this. The brand had a gentleman by the name Mr. Opportunity as the brand mascot for their annual clearance sale.
While they meant it to be a play on the "Opportunity is knocking" saying, the preachy nature of this character did not sit well with the audience. He was a primary radio and TV feature and the brand phased him out as consumers started spending more time online.
Creating generic characters just to be a face of the brand can backfire. Customers expect a connection with the brand and a meaningful interaction. Giving them just a sales pitch isn't the best use of a brand mascot.
7. The Monopoly Man
Mr. Monopoly aka Rich Uncle Pennybags. The perfect character to personify the game with his tuxedo and the signature mustache. He is easily one of the most recognized brand mascots of all time. The brand mascot is almost 80 years old but has an appeal spanning generations. Now that is some real success.
There have been many variations of this design in Pop Culture and the brand mascot is today synonymous with being a wealthy man.
Brand mascot designs must aim to do the work the designer of Monopoly man achieved. To be immortal and appeal to people for years.
8. The Amul Girl 
We look at probably one of the few female brand mascots. India, interestingly has many brand mascots in the FMCG sector but this one is a worldwide favorite. The character that is a household name and comments on everything that goes on in the world. The Amul Girl has been featured on the brand's packaging for almost half a century now.
The brand has since then run many topical campaigns with this girl at the forefront, spreading the word on the brand worldwide. The Amul Girl design is generic but for the hair and the dress. Reminiscent of the 60's, the girl dons a white skirt while the hair sticks out in a vibrant blue.
This brand mascot is hands down the most popular character of the country and among the diaspora around the world.
9. ZooZoos (Vodafone)
There is something about simple cartoonish illustrations, isn't there? We have seen it with Pillsbury, M&M and now we see it with Vodafone's famed mascots in South Asia – ZooZoos. These alien-like creatures promoted Vodafone's service for a period of time. 
Their popularity was so high that ZooZoo soft toys were sold at every corner. Everyone looked forward to their antics such as singing, dancing, and playing around when they came on to promote Vodafone's value added services.
Even though the TVCs had actors in costumes, most of the digital campaigns had very well-executed animations, increasing the appeal of these brand mascots.
There was a time when Vodafone struggled in the South Asian region but the period during which they used ZooZoos as their brand mascot might have been their best in terms of brand awareness. 
10. California Raisins 
Raisins are pretty likable so it takes some really unfortunate chain of events for a raisin brand to have a widely disliked brand mascot. And the California Raisins brand mascots are hugely unpopular in the U.S.
While the brand tried a technique that works for many which is to make the product come alive and pitch itself, raisins may not have the best product for this idea.
The wrinkly, brown, and oddly shaped characters the brand chose as brand mascots also had a music band through which they promoted themselves. And that didn't work either.
We wonder if California raisins had gone the way of M&M's with colorful brand mascots, would the result be any different. But since we can't know we'll leave you with this piece of advice: always evaluate the aesthetic appeal of your mascots before you go live.
Create the perfect Brand Mascot with Kimp
Has this piece inspired you to create a brand mascot? Are you wondering what will work the best for your brand? Well, you can go by the method of trial and error or hire an expert.
As one of the leading unlimited graphic design services, Kimp is happy to tell you that custom illustrations and mascot creation is a trick of the trade we are familiar with.
Our expert team will not just create a mascot for you but help you use it in all your branding and marketing campaigns too!
Kimp Graphics offers unlimited graphic design service requests, revisions, user profiles and more. Looking to add the character to videos? Check out our Kimp Video subscription with animation, GIF creations, and video creation services for a flat monthly fee. 
Sign up for the free trial now and get started!